By: Teresa Genaro for WoodbineRacetrack.com
TORONTO, December 15, 2017 – You know Sarah Ritchie. You might not know you know her, but if you pay even a little attention to horse racing Twitter, you know her. Or have heard of her. Or at least have heard of her cat.
People who live with cats are used to being upstaged by them, willingly or unwillingly, but Ritchie had no idea what she was unleashing when, nearly three years ago, she started a Twitter account for a kitten she rescued on a Florida backstretch.
Then an assistant trainer based at Woodbine with Mark Frostad, Ritchie herself wasn't terribly active on social media, and she didn't at first noticeably associate herself with the Gator Kitten account. It wasn't long, though, before the feline's infectious tweets with their distinctive voice developed a wider audience (now up to more than 2,000 followers), and Ritchie found herself playing second fiddle to a cat, as visitors to Frostad's barns in Canada and Florida asked not for the trainer, nor for the assistant, nor to see any horses. They wanted to meet Gator Kitten.
"I was so surprised at how popular he got," said Ritchie recently, speaking from Toronto. "It started out as a joke and then it blew up. When I get busy and can't tweet much, I get direct messages from people asking if he's OK."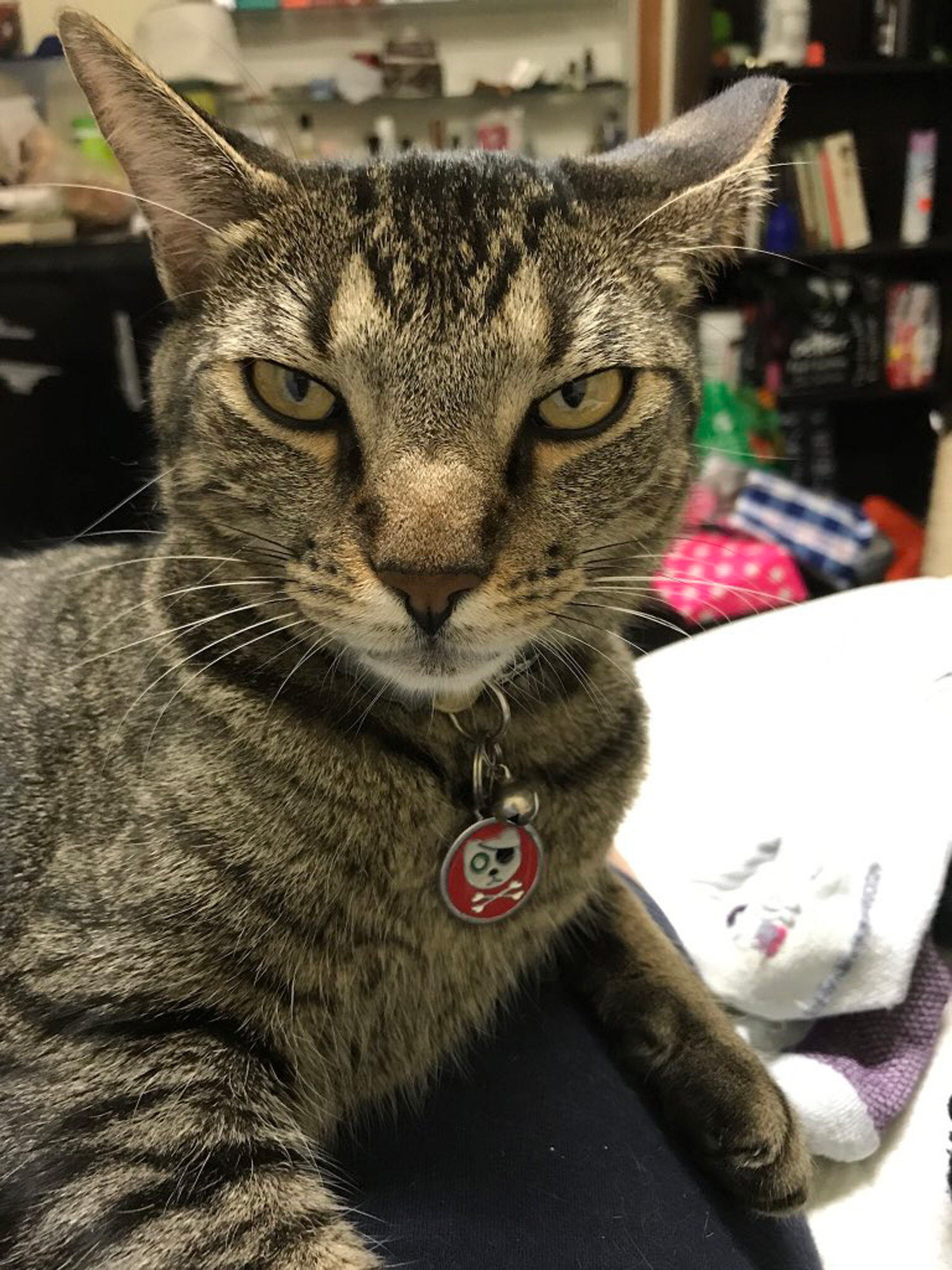 For most of the last few years, Gator Kitten was the king of the barn cats, catching mice and lizards, traveling to Florida for the winter then back north for the Woodbine meet. And while it often looks like he's calling the shots—even offering training advice—it was the events in Ritchie's life that dictated a recent big move from being a barn cat to a house cat, and to foregoing a southern sojourn.
Nearly three years ago, Ritchie was preparing to head south with Frostad's barn when she was diagnosed with multiple sclerosis. The previous year she'd begun to experience some numbness in her feet and legs, at times having trouble walking, but, as she put it, "horse people just keep going," so she ignored it, until the numbness reached further up her legs and some of Frostad's owners fast-tracked her to a neurologist.
"I went to the office and did nerve-testing the day I was supposed to leave for Florida," she recalled. "My car was packed. I remember the doctor telling me about the trip, 'That's not going to work.'
"I said, 'I have to go. I have things to do.' He said, 'You're not going anywhere.'"
A progressive disease of the central nervous system, MS can cause numbness and tingling in limbs, fatigue, and dizziness, among other symptoms.
Ritchie did make it to Florida that winter, a week or so later than expected as she learned to give herself injections to keep her symptoms under control.
"I figured if I couldn't do the sub-cutaneous shots, I'd get a vet in Florida to do it," she said. "So I packed my stuff and I left."
Despite the treatment and early stage of the disease, that winter in Florida was a challenge. She was OK hotwalking one horse, and sometimes two. By the third one, she wanted to cry. Adding to the physical distress was the emotional impact of her diagnosis.
"My mother had done home care with people with MS," she said. "It's scary because you know how you're eventually going to end up. And in this industry, if you lose your mobility, where does it leave you? And when people find out, they're not going to hire you."
The learning curve was steep, eased in part by Ritchie's Palm Meadows barn neighbour Kiaran McLaughlin, who was diagnosed with MS in 1998. She discovered what foods contributed to an intensification of symptoms, and she stopped eating dairy entirely. Because stress can contribute to flare-ups, she made conscious attempts to simplify her life, and that included ending her professional relationship with Frostad about a year ago.
Though she had several job offers, she decided to take the winter off. A long-term romantic relationship had also come to an end, and after years without any significant time off, she went home to Alliston, about an hour north of Toronto, to regroup.
Enter Kangoo.
"My sister wanted to try it and she wanted me to go with her," said Ritchie. "I was like, 'No! I'll just fall down.' I could feel my legs again, but I couldn't entirely feel my feet."
An innovative exercise program, Kangoo requires that participants wear special, elevating boots that lessen impact without lessening intensity. Though still dubious, Ritchie went, having no idea that she was embarking on a second life-changing event.
"My sister lasted about five classes," she said. "I kept going. It was about taking my life back."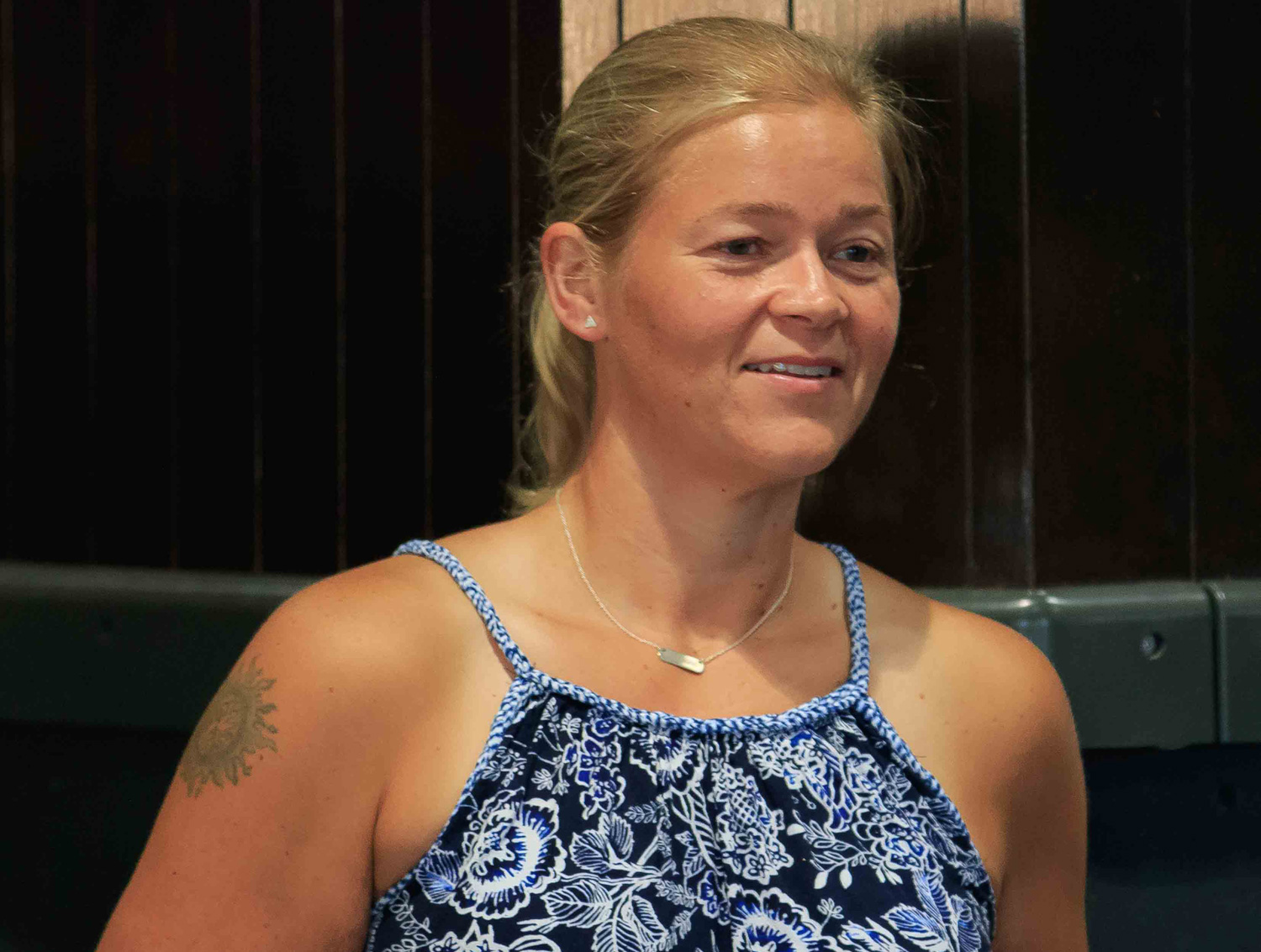 Becky Overbeck, the instructor at the Babe Cave, inspired Ritchie with her commitment, enthusiasm, and generosity.
"Whatever I was willing to put in, she was willing to match," said Ritchie. "She'd stay with me after class and work with me, and that made all the difference."
Though aware that she was bigger than she wanted to be, Ritchie had no idea exactly how much she weighed, and she was shocked when she saw the numbers on the scale.
"When new clients come in, I ask them what their goals are," said Overbeck. "Often, I hear people say that they don't have any, and my mission is to help them think about the future they want to create. My job is to help them make that happen."
In Ritchie, Overbeck saw someone who initially lacked the confidence to envision that future.
"I don't think that she believed that she could make it happen," she said.
Before long, Ritchie was one of Overbeck's most committed clients, attending multiple classes a day, appearing in promotional videos posted on social media, and finding in the Babe Cave a community that went beyond exercise classes.
"I still remember walking in and seeing the girls, who were so pretty and so fit," she said. "I thought, 'They're going to be so mean, and I'll be the fat girl at the back.'
"They turned out to be some of the best people, the least judgmental and most supportive group I've met in my life. I used to think there were four or five humans who were that good, and then I walked into a room full of them."
MS flare-ups can make the exercise a challenge, but Ritchie refuses to use it as an excuse. When she was having trouble putting her socks on between classes one day, Overbeck noticed and came over to help her.
"I told her not to ever let me use a flare-up as an excuse," Ritchie said. "As soon as something like that owns you, it becomes an excuse for everything."
In less than a year, Ritchie has lost more than 100 pounds, an accomplishment that she dismisses.
"Anyone can lose a lot of weight," she said. "The goal is keeping it off long-term."
With an eye on that goal, Ritchie has implemented Overbeck's suggestions about portion control and lifestyle changes, eliminating bread, cheese, oils, and butter from her diet.
But she wasn't done yet. The diagnosis of a chronic illness; embarking on a fitness regime; and ending personal and professional relationships might have been enough for other people, but Ritchie also decided that the time had come to take out her trainer's license.
On a whim, she told the owners of a horse that Frostad had previously trained, Bourbon Babe, that she'd buy the mare from them. She'd owned another horse that she ran in her Gator-inspired silks; though that horse, Flashy Gizmo, was her only runner, another trainer nonetheless claimed him away, against all racetrack protocol.
"Who does that?" she asked rhetorically.
Bourbon Babe, her "hot redhead," lacked the sweetness and tractability of Splashy Gizmo, and proved a training challenge, one that Ritchie welcomed. It took some of the pressure off her nascent career to experiment with her own horse, rather than one owned by other people; she learned from her mistakes and capitalized on her successes, and in 10 starts this year, Bourbon Babe notched a win and a runner-up finish.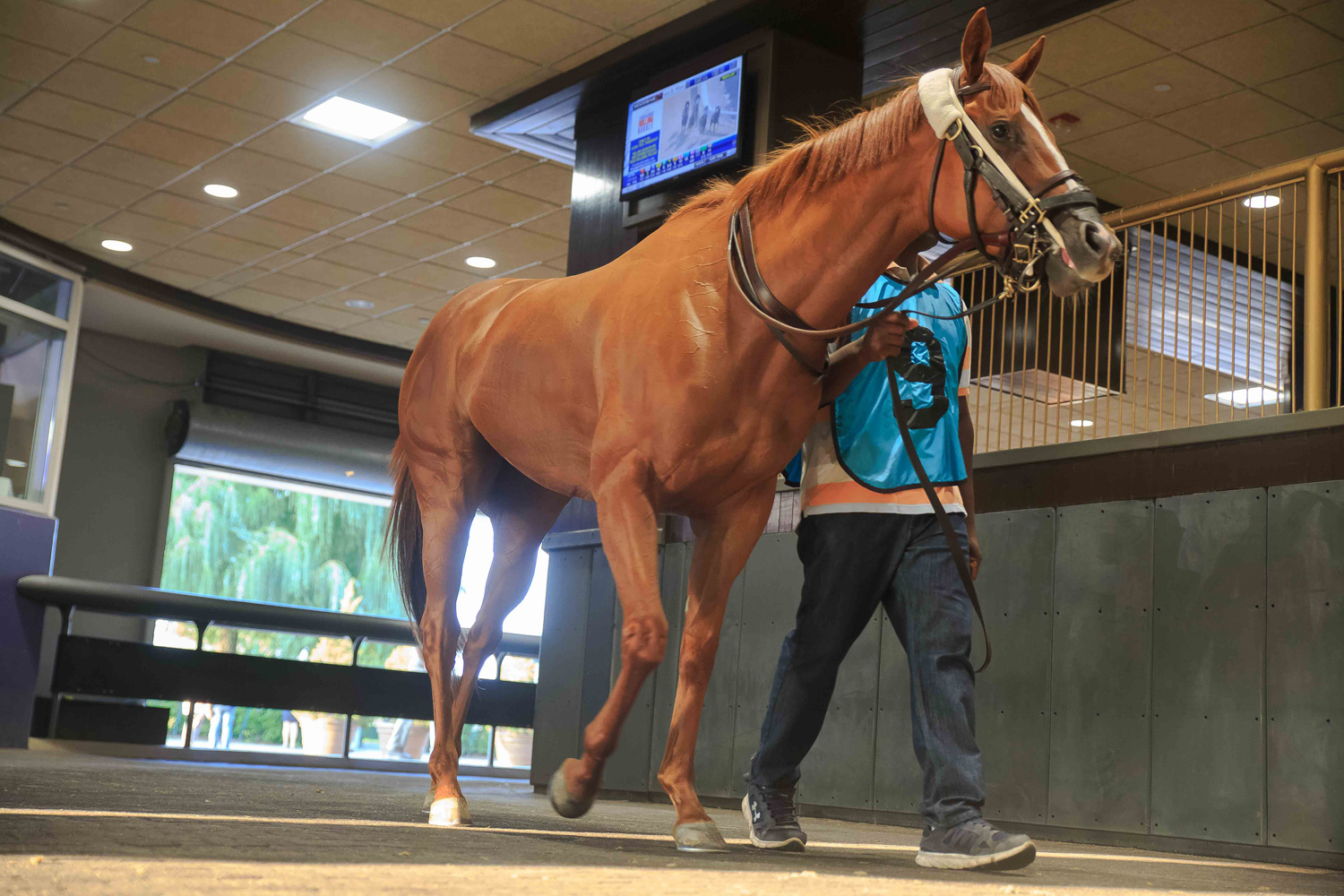 The mare's former owners, Walnut Ridge Farm, had kept their eye on Ritchie, and recently gave her two horses to train, exactly when the trainer needed them.
"Bourbon had had some not-so-great runs and didn't pick up a cheque, and I was stressing," she admitted. "I was feeling tapped for money, and the Clunies called me the next morning to give me the horses."
"We worked with Mark for eight or 10 years," said Estelle Clunie. "That's where we got to know Sarah. She ran all the systems, she managed the details, and she's very good with people."
Leo from Heaven went from two last-place finishes before being transferred to Ritchie to a third-place run in his first start for his new barn. All three horses will take the winter off, and Ritchie is considering selling Bourbon Babe, as neither she nor the Clunies are interested in heading to Florida for winter racing.
"Nothing that would be more pleasing than to put Sarah on the map," said Clunie. "She manages her clients very well. She's seen how big barns work, she has a good operating system, and she's well known at Woodbine, but it's still very risky. I hope she does it."
With Woodbine closed for the winter, Ritchie will hunker down in Alliston, enjoying the downtime while shifting the focus from her horses back to herself, something she was able to do last winter for the first time.
Although occasionally rebellious at being a house cat, Gator pretends he's still a mighty hunter by chattering at the birds outside Ritchie's house, and should her training career continue to go well, he may return to the Woodbine backstretch next year.
"I wish everything had happened in a different way," she reflected, "but if Mark still had horses, I'd have never walked into that gym. When you're ready to make changes in your life, all the pieces fall into place to make it happen for you."