The Saudi Cup Day was in progress as my return flight out of Haneda, Tokyo jetted me back across the Pacific Ocean to the West Coast of the United States. Fresh off a captivating week that began as a guest of the Japan Racing Association (JRA), I could not help but feel chuffed to learn upon landing that Japan runners had dominated the world's richest race in Riyadh.
My immediate thought went to two young gentlemen in a small 7/11 cornerstone in the Ginza district where a simple water stop on a day of touring by foot, took on deeper significance. Just as I was about to head out, I spotted two glossy racing magazines perched alongside the rack of local newspapers.
The shot of Godolphin silks confirmed that both publications featured recaps of the recently run, February Stakes, the Grade One "Win and You're In" race that led me to moving my Japan vacation back a week so as to be able to join connections of Shirl's Speight at the magnificent Tokyo Racecourse on the Sunday.
Back I went excitedly to the cash register to purchase my unexpected mementos. Not only was I delighted to see the recaps, it was pleasantly surprising to know that racing magazines were alive and well in this part of the world.
Catching my wave of emotion and my ramblings, the young cashiers added further fuel to my already heightened sensibility about the health of the industry in Japan.
"Lemon Pop," one of them declared. "That's amazing. You know Lemon Pop." It got better.
Never one to hold back, before I knew it, I was showing them my own paddock shots from my phone of runners in the February Stakes.
"I came to Tokyo to see this horse run," I added, pointing to the screen. "Shirl's Speight," replied his colleague.
"Yes, exactly!"
Perhaps I had been away from Asia too long. I had forgotten just how commonplace street talk about horse racing was, at least in Hong Kong where I lived six and a half years in the '90s in the run up to its handover to China, calling races at Sha Tin and Happy Valley for the Royal Hong Kong Jockey Club.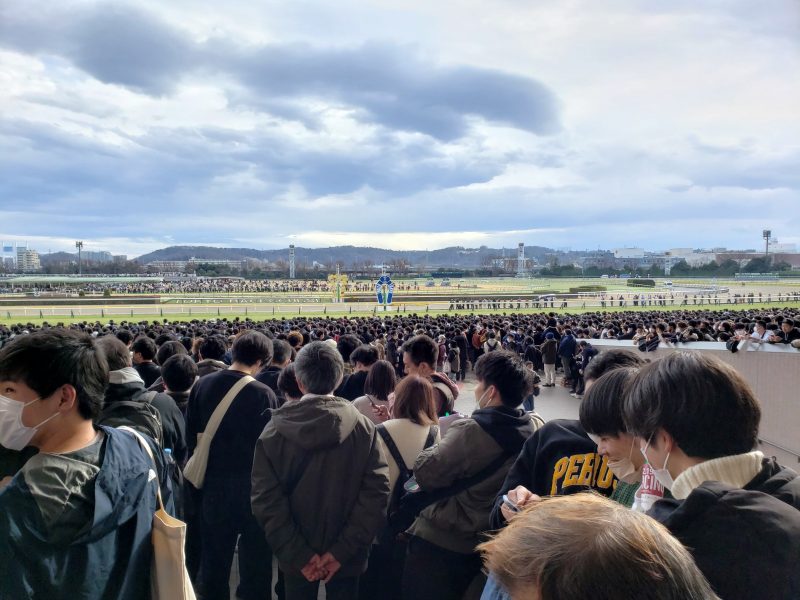 Throughout my time there, I had made several trips to Malaysia and Singapore but regretted having never gone to Japan other than a transit stop at Narita Airport. A quarter of a century on, with a winter break during the Woodbine off-season, here was my chance to discover Tokyo and go to the track with purpose.
The connection of the racing fan to the horse was palpable with each race. As the three year olds stepped out onto the track for the Hyacinth Stakes, the stirring applause and squeals of excitement came in resounding waves, surging again as they began to load into the starting gate, its 50,000 plus fans erupting into raucous cheers as heads turned for home.
No sooner had race favorite Perriere drawn away to win than a collective round of congratulatory applause ensued. The crowd immediately offered up its appreciation not only for the poetic manner in which this son of Henny Hughes had sailed clear of his gallant rivals but for the horse itself, a horse on the rise, whose win represented an important stepping stone on the road to deeper international waters, possibly Dubai, in the month ahead.
I was more than fortunate to soak up the atmosphere from atop the Tokyo Racecourse grandstand in a suite reserved for international guests that continued to build in the run up to the feature race. Taking in the panoramic view, savoring local culinary delights and being the recipient of such warm hospitality extended by the JRA to the team of Shirl's Speight, allowed me to experience the day in the same way as owner Charles Fipke and his Hall of Fame trainer Roger Attfield.
Hanging out with the legendary Roger Attfield is fun at any time. His depth of knowledge, his candidness and his respect for the industry we both love are next to none. As guests on an international stage, the clock ticking down to the big race, our time together felt even more special.
The 232,860,000 Yen (US$1.7M) Grade One February Stakes marked the first run back since Shirl's Speight's mighty second place effort to Modern Games in the Breeders Cup Mile. That race was on turf, the February Stakes was on dirt. His owner had his heart set on this race so Roger and his talented assistant, Aly Walker, made sure that Shirl's Speight was in tip-top shape for his assignment. Despite being shipped via an unexpectedly long and circuitous route, his charge settled in quickly, eating well and chomping at the bit on the track.
It wasn't until late in the raceday, the Amethyst Stakes, the race prior to the February Stakes, that I decided to place a bet. JRA reps were there to guide me through my bet choices of which there were nine -Win, Place, Bracket Quinella, Quinella, Exacta, Quinella Place, Trio, Trifecta and Pick 5. My strategy? Simply look at the runners on the way to the gate, a skill I have worked on over the years that becomes particularly valid in situations like this, of being in a foreign country with no first-hand history of the participants. You cannot force yourself into a selection this way. It may or may not come to you.
I could not take my eyes off of Spider Gold. A 4YO chestnut, this son of Candy Ride looked strong and robust towering over every one of his rivals in the warm-up. The fact that he was a short-priced favorite had me entertain the thought of using him in exotics but since no other horse spoke to me, I opted for a win bet. French rider, Christophe Lemaire, officially considered a local rider as against a visiting Club jockey licensed to a three-month window of opportunity, handled him with tremendous confidence.
Gradually angling across to avoid being trapped wide, after rounding the first turn, Lemaire drove Spider Gold into second spot behind a breakneck tearaway leader who had the entire field well strung out. His trust paid off, reeling in the front-runner and despite the early hot pace, defied the closers to record a fourth successive win on the horse.
In the end I was more than happy to have followed my instinct. My first ever bet in Japan was a winning one and my superstitious self believed it was more than beginner's luck.
There were two other JRA tracks being simulcast – Hanshin and Kyoto, both in Western Japan- which meant three of their ten tracks across the country were in action simultaneously that day. Together with their seven other racecourses- Nakayama Racecourse, also in Tokyo, Niigata by the coast of the Japan Sea, Hakodate in Hokkaido, Sapporo on its northern island, Fukushima in northern Honshu, Kokura on the island of Kyushu, Chukyo in the Nagoya District between Tokyo and Osaka – the JRA conducts close to 3,500 races a year.
From the brochure handed to me, they all look magnificent and I cannot think of a better way to discover more of the country than by targeting the JRA tracks that virtually map out a future itinerary which, being a certified Tour Director as I now am, has me thinking. No tour would be complete without also seeing the Ritto and Miho training centers or the Horseracing School in Shiroi City, Chibu.
Not until I was on Japanese soil did it hit me that my connection to its horseracing went deeper than I had first realized. Over the years, from afar, I have watched the enormous strides that Japan has made in the world of horseracing. As a racecaller, I have a vivid memory of Fujiyama Kenzan winning the 1995 Hong Kong International Cup. It was a monumental breakthrough by a Japanese runner in the territory.
Admittedly the Japan Cup, introduced in 1981, seven years prior to the inaugural Hong Kong Invitation Cup as it was first known, was the primary focus. After its first two editions, the Royal Hong Kong Jockey Club did move the race back from the start of the year to mid-December. It took time for its International Races as they were later known, to take off. They first needed to build in quality and attract owners or trainers willing to extend their horses overseas campaigns.
The general sense was that Japan did not want to be in the Hong Kong International Races just for the sake of being there. If Japanese horses were to participate, they needed to be good enough to win.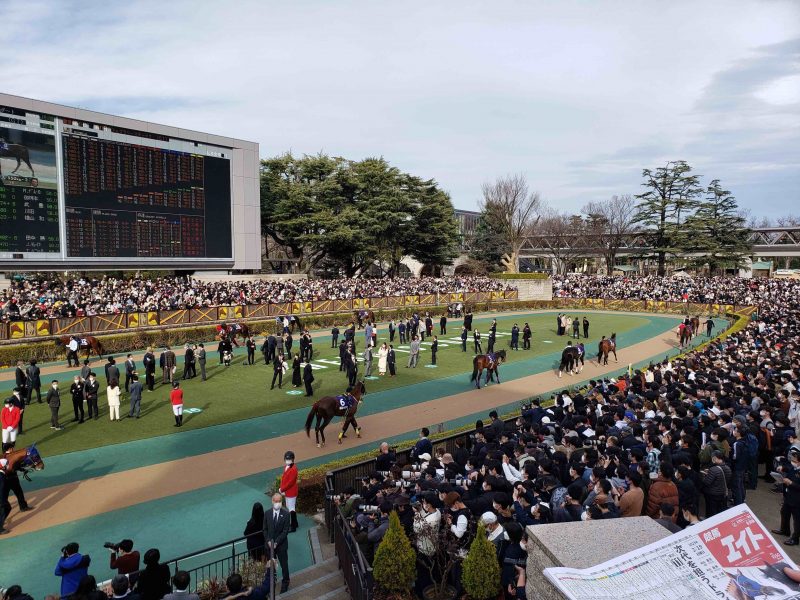 Three years after Fujiyama Kenzan came the win by Midnight Bet and three years after that, Agnes Digital. A decade passed before another Japanese runner was back winning the Longines Hong Kong International Cup, but they have been making up for any lost time ever since.
The win by A Shin Hikari (2015) was followed by that of the sensational, Maurice (2016). Japanese entrants have been on a roll recently with victories by Win Bright (2019), Normcore (2020) and Loves Only You (2021).
A daughter of Deep Impact, Loves Only You completed the QEII Cup-Longines Hong Kong International Cup double at Sha Tin. That end of year victory came hot on the heels of her riveting win at Del Mar in the 2021 Makers Mark Breeders Cup Filly & Mare Turf that saw her trainer, Yoshito Yahagi, back in the winner's circle three races later after the nose victory by Marche Lorraine in the Longines Breeders' Cup Distaff stunned bettors at odds of 49/1.
Owner, U. Carrot Farm is no stranger to Australians who witnessed Mer de Glace storm past rivals to win the 2019 Stella Artois Caulfield Cup, the second Japanese runner to do so, the first being Admire Rakti, a son of Sunday Silence, in the 2014 Crown Golden Ale Caulfield Cup.
Marche Lorraine thrust the owner back into the international spotlight. Good fortune continued one year on. U. Carrot Farm landed its second Japan Cup with Vela Azul (2022), their first being Epiphanea (2014) eight years prior.
Being from Australia, the Japan Cup has always carried significance. I remember listening intently to the call of NZ mare, Horlicks, winning the 1989 edition followed hot on the heels by Australian star, Better Loosen Up in 1990 in a thriller. Australasia put its support behind the Japan Cup early on when international runners added to its cachet and played an important role in the race being upgraded to international Grade 1 status in 1991.
Today, with Japan having progressively raised the quality of its own stock thus fulfilling one of the original aims of the Japan Cup, I have come to love their own home-grown heroes as much as they do themselves.
Almond Eye, a two-time Japan Cup winner – in 2018 as a 3YO filly and as a 5YO mare in 2020 – became arguably one of the most beloved horses in the world, with a huge fan base in North America.
It is not surprising that racing fans in the US feel linked to Japan racing. Mention Sunday Silence, who edged out fierce rival Easy Goer in the first two legs of the 1989 US Triple Crown only to lose out to him in the third, the Belmont Stakes and not only does his name immediately spawn hypothetical arguments as to the best horse racing fans may have seen but his unexpected success as a stallion in Japan took his legacy to another level.
If there is one key element of horseracing that has been a hallmark of Japan's rise, it is in its precision at finding the right horse for the right circumstance.
Sunday Silence gave the Japanese breeding industry the jolt it so wanted and needed. The thirteen time leading sire in Japan had himself been denied a Triple Crown but not so for his famed son Deep Impact, crowned the sixth of the nation's eight Triple Crown champions who went on to win the Japan Cup the following 2006 season.
Japan's seventh Triple Crown winner, the deeply talented Orfevre (2011) by Stay Gold, was grand sired by Sunday Silence. An unlucky second in the 2012 Japan Cup, Orfevre was twice runner-up in the Prix de l'Arc de Triomphe (2012, 2013), in similar vein to American-bred, Japanese trained El Condor Pasa who in 1999, a year after his Japan Cup win, almost ran the Europeans off their legs, caught in the dying stages by Montjeu.
But it was Deep Impact who would become a household name, his actual impact extending far beyond his on-track achievements to the breeding shed. He turned into the stallion that kept on giving, sire of the most recent Triple Crown winner, Contrail (2020).
Even if thoroughbred numbers are down, as is true of breeding industries in general, Japan has made up for it with quality over quantity.
An important shift in the racing landscape can be traced back to 2007 when the International Cataloging Standards Committee granted Japan what is called Part I country status, having previously been Part II. It was a decision that was overdue since as a racing nation, Japan satisfied all the standards and success of international competition. With the lifting of restrictions, the number of flat races available to overseas runners subsequently increased.
In 1993, the Yasuda Kinen was opened up to foreign runners. The first year it was simulcast in Hong Kong, I recall being asked to call the race live off the screen last minute. It wasn't the easiest of tasks especially since the winner had a stablemate with identical silks that other than a cap change were tough to immediately distinguish between in a pack. Overseas entrants have gone on to put their mark on the race, but it took time. The Yasuda Kinen simulcast offered a broader window into Japan racing than just the Japan Cup.
The JRA has masterminded a racing platform that today can springboard to anywhere in the world and draw overseas challengers to its shores from a wider net which is why my visit to Tokyo Racecourse felt even more special.
Here on track was Shirl's Speight, a horse from Woodbine, one whom I had called from day one who had obliterated rivals on the E.P. Taylor Turf and now represented the first overseas runner to ever tackle the February Stakes.
Approaching race time, the barn could not have had him better turned out. Shirl's Speight looked chiseled and on his toes in the paddock. His trackwork had never been sharper nor his demeanor. Roger's concerns about the parade time from one walking ring to another, circling again by the backstretch shed and then behind the gate, were allayed.
A strong start and a handy position kept the owner's dream alive into the first turn until a horse dropped back on him. Forced to take out from the rail to avoid interference, Shirl's Speight lost momentum and ground.
With his sweet spot gone, the road back into contention remained thwart with traffic. Rider, Joao Moreira, tried to angle out mid-stretch behind a wall of horses to the center of the track but the lucky breaks never came. Forced to split rivals and accelerate, the potent finish that we had come to expect of Shirl's Speight on turf was blunted. Not even "magic man" could lift him through the deeper dirt surface, the effortfulness building with each stride, the sting of the kickback further testing his resolve. I had no doubt that Shirl's Speight is a lot more at home on grass.
Instead, all eyes were on Godolphin runner Lemon Pop who sat comfortably throughout a wide but forward trip under Ryusei Sakai. He landed the ride on the 5YO after regular rider Keita Tosaki opted for Dry Stout. Despite an impressive record of seven wins and three seconds in ten starts, there was an argument to be made that Lemon Pop was infallible at 1400 meters but vulnerable at the 1600 meters, having run second at the course and distance in Grade Three company two starts back. Those fears never materialized.
Masterfully handled by Sakai, Lemon Pop had already established a winning break by the time the runner-up, 7YO Red le Zele, came from the clouds, gaining late ground with every stride. The fan favorite hit the line without being fully tested. It was a triumph for up and coming trainer, Hiroyasu Tanaka.
Lemon Pop was popular before the win. The February Stakes took things to another level, the crowd feasting on the post-race celebrations. Sakai fist-pumped the air in delight as he cantered Lemon Pop back by the grandstand rail past cheering fans clambering for a close up look.
The focus, the involvement and the passion of racing fans were undeniable. This is what I had come to see, what had the blood flowing, the heart pumping. The winner's ceremony that followed provided even more theatre. It felt like an Olympic ceremony, each member of the team on a podium bowing respectfully in turn to one another, ensuring a sense of decorum that imbues so many of the local customs and protocols.
Horseracing in Japan is steeped in tradition. What began as part of a religious ceremony for the Imperial Court at the start of the eighth century quickly became commonplace as Samurai horse races at major temples and shrines across the country attracted many fans. Historic illustrations from 1865 depict Western-style horseracing at Yokohama Racecourse. The influence from foreign residents saw its popularity grow in the major city centers of a post-feudal Japan.
These subtle threads from the past can still be felt in modern day horseracing. It is not just about appearances either. The importance of the entire racing team is reflected in the distribution of prize money. Rather than what is typically ten percent of the winner's purse for a jockey in many racing circuits, in Japan it is five percent, the remaining five made available to the groom and his or her staff. This mark of respect for the entire team also ensures that those who are hands-on are not left behind and are guaranteed their fair share of the spoils.
The JRA policy is supported by a lucrative purse structure fueled by pari-mutuel wagering that is closing in on US$30 billion a year. Horse racing is one of four sports that the public is legally permitted to bet on; bicycle, powerboat and motorcycle racing the others.
I never searched out Pachinko parlors that I am told are a big part of the gaming landscape in Japan. Casinos and sports betting are yet to infiltrate in the same way as in the West but in a society that enjoys gambling, the rumblings are there. My focus was on horseracing.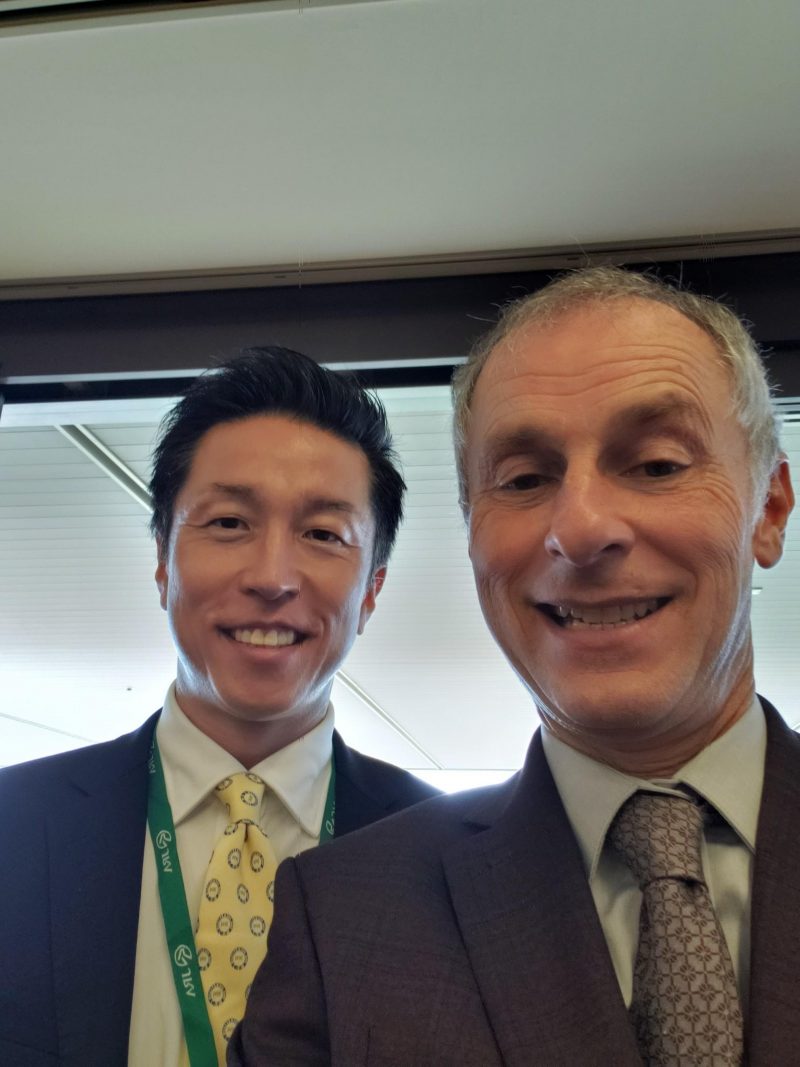 With Woodbine the North American hub for Japan racing, our simulcast feeds are disseminated across our respective regions. There is however nothing quite like being there in person to fully appreciate the dimension and atmosphere that makes any screenshot so much more meaningful.
A strong professional relationship has formed between the JRA and WEG (Woodbine Entertainment Group) that has broadened my own cultural awareness.
Twice last year, in summer and fall, it was my honor to host JRA interns in the commentary booth to watch a live race alongside me on the sixth floor and take in the majesty of the Woodbine racetrack with its two turf tracks. I had previously welcomed JRA representatives as part of our VIP tours and now relished the opportunity to reconnect with familiar faces in person at Tokyo racecourse.
Another source of tremendous pride has been the emergence of our two Japanese jockeys who have been stars at Woodbine. Two-time leading rider Kazushi Kimura and Queen's Plate and Ricoh Woodbine Mile winning rider, Daisuke Fukumoto, have added international flavor to the jockey colony. Canadian horseracing fans love them. Both riders have blossomed at Woodbine, so much so that this winter Kazushi moved his tack to Santa Anita where he can clearly hold his own. Breaking in is arguably the toughest part.
Aside from their on-track performance, their personal conduct and humility are endearing qualities that appear to reflect the manner in which they were raised.
My one week visit to Japan was merely a snippet and I know from having resided in Hong Kong how it is only by living inside another culture that one can truly appreciate the deeper nuances.
That said, first impressions are often the most telling and what a breath of fresh air to be in a society in which courtesy and respect are revered, where you can set your belongings down without fear of them being stolen, where your nearest trash can might be a 15 minute walk but even harder to find litter on the ground anywhere. Only twice in my entire trip did I spot graffiti desecrating the outside of a building yet for one of those sightings, I witnessed a street crew doing a rapid-fire paint job to restore it.
My appreciation for uniformed customer service men and women at train stations who went out of their way to assist tourists like me could not have been higher, as well as for the public service announcements advising passengers to silence their phones and refrain from loud conversation while in transit. The clockwork precision of its easily understood color coded public transport system made all modes of transportation, from bullet train to local subway train or bus, reliable and affordable options.
It pleased me greatly to see students of all ages in cute-as-a-button school uniform and feel the joy of young men and women decked out in traditional dress sharing a leisurely walk through Japanese gardens set against Tokyo's cityscape or while exploring the bamboo forest on the outskirts of Kyoto. Being greeted by customer service women in kimonos by the elevators and guest corridors of Tokyo racecourse added a touch of class.
If the future of racing lies in the popularity, enthusiasm and acumen of its younger generation then Japan is well on its way to the very top where some may argue, it already resides.
Australians need little convincing with Japan having already won its most prestigious race the Melbourne Cup, many years ago. In 2006, Delta Blues edged out stablemate Pop Rock, delivering locals a one-two knockout punch. Being on track in person at Tokyo Racecourse to see runners donning the silks of owner Sunday Racing Co., Ltd. brought back memories of that historic finish.
For Americans, a Japanese horse is still yet to crack the code of their flagship race, the Kentucky Derby but it is not from the want of trying. In four attempts, the closest Japan has come is Master Fencer who in 2019, closed considerable late ground through the slop to hit the line seventh behind Maximum Security whose subsequent disqualification elevated him to sixth.
When it comes to the run for the roses, even the might of Godolphin whose remarkable success in recent years on the global stage has felt more like an assault, has been found wanting.
Having a top-quality dirt runner is not enough. Qualifying with sufficient points through eligible races is one thing, handling the racing surface on the day is another. Not all horses take to the harder dirt surface that Churchill Downs is known for and should Mother Nature whip up a torrential storm that first weekend in May as she often does, then it is anyone's guess as to who best gets a hold of the track.
Last year, when Also Eligible, Rich Strike won in a speed meltdown, UAE Derby winner Crown Pride was quickly cooked on the front end. I had always felt him to be better than that and on my flight home wondered if he could redeem himself in Saudi.
The answer came immediately upon landing. Yes, Crown Pride had run an admirable race but had been upstaged by three of his compatriots. Saudi Cup Day was added confirmation that racing fans worldwide would be making a big mistake to underestimate Japanese runners. The results spoke for themselves.
Bathrat Leon's win on the front end in the 1351 Saudi Turf Sprint presented by STC was a sign of things to come for trainer Yoshito Yahagi. The very next race, Japan struck again with Silver Sonic in the Longines Red Sea Turf Handicap. The gray stayer proved an extra special win for trainer Yasutoshi Ikee who had previously gone ever so close to Arc success on two occasions with his sire, Ofevre.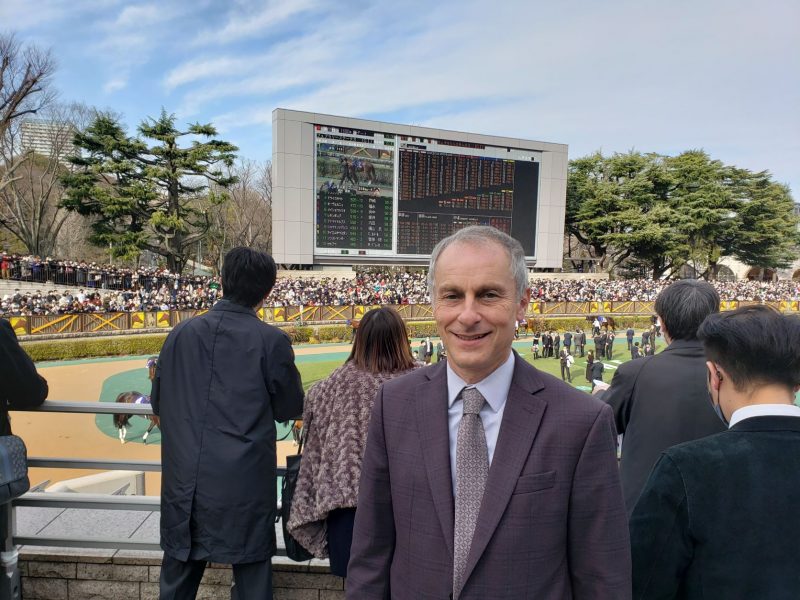 Last year, Japanese runners enjoyed a swag of wins on Saudi Cup Day, but the ultimate prize eluded them. Not this time. The fourth Saudi Cup had their name written all over it. As I viewed the stirring replay, from the top of the lane it looked like being a clean sweep for Japan and would have been, had it not been for the late charge by Country Grammer.
Resilient on the front end, Panthalassa took home the lion's share of the world's richest race, a staggering US$10M. With US$20M paid out across the top ten finishers, the Japanese contingent – Cafe Pharoah, (3rd), Geoglyph (4th), Crown Pride (5th) and Jun Light Bolt (7th) – coming away with a whopping US$15M, effectively seventy-five percent of the total prize purse.
I remember dining in Hong Kong in the early nineties on a number of occasions with a local Japanese owner who tossed out names of possible bloodlines that he believed could yield a quality of horse that may compete well internationally. Both Hong Kong and Japan boasted betting turnover that the West could never even dream of and were known for that. Unlike Hong Kong where all horses are imported, Japan was actively pursuing a breeding industry. It turns out, my Japanese friend was clearly ahead of the curve.
Sunday Silence and Deep Impact are now both gone but their progeny live on. Other stallions like Lord Kanalda, sire of Panthalassa, have taken up the mantle. Prior to the Saudi Cup, Lord Kanalda already ranked in the top four behind Deep Impact, Heart's Cry and King Kamehameha.
My mind flashed back to the JRA marketing slogan that any racing fan could not help but notice on arrival at Tokyo Racecourse.
"Hero is Coming."
"Who is Hero?" I asked naively. "Hero. A new hero."
With the gutsy gate to wire win by Panthalassa in the Saudi Cup some may say the hero has already come.
As the length and breadth of international acclaim for Japanese horseracing broadens, the message is clear. Here is an industry that is not prepared to simply rest on its laurels.
I am sure my two new racing friends at the 7/11 in the Ginza district wholeheartedly agree.
Robert Geller, Track Announcer, Woodbine Racetrack / @WoodbineGeller