TORONTO, April 17, 2019 – Shakopee Town, a homebred for Bill and Al Ulwelling, makes her Canadian debut in the $125,000 Grade 3 Whimsical Stakes presented by Irish Thoroughbred Marketing, on Saturday, Opening Day of the 2019 Woodbine Thoroughbred meet.
A four-time winner from 10 starts, Shakopee Town, trained by Kevin Attard, will be contesting her fifth race of the year, a campaign that's already yielded two wins and a second.
The four-year-old daughter of Jersey Town arrives at Woodbine off a second-place effort at the Fair Grounds on March 16. One race earlier, on February 23, the Louisiana-bred looked sharp in taking a six-furlong sprint at the New Orleans oval, turning a 1 ½-length lead at the stretch call into a 3 ¾-length triumph.
Now, Shakopee Town will chase her second career stakes score in the six-furlong Whimsical. Last year, the lifetime earner of $155,250 took the six-furlong, $50,000 Goldfinch Stakes at Prairie Meadows.
"She's definitely an exciting addition to the barn," said Attard of the horse named after the Minnesota municipality where Canterbury Park (home track of the Uwellings) lies. "We're definitely getting pumped up to see her run and hopefully, she'll compete well over the Tapeta. She's been very consistent over the dirt."
Shakopee Town, who breezed twice (three furlongs on April 7 and four furlongs on April 13) over the Toronto oval Tapeta, made her career bow last year at Fair Grounds, finishing second on March 10, 2018. Three weeks later, also at Fair Grounds, she broke her maiden courtesy of a 14-length romp at six panels on the main track.
"She's beautiful to look at," offered Attard. "She's a big, strong, strapping filly… gorgeous to look at. You can tell she loves what she does."
The multiple stakes winning conditioner is looking forward to working with the Ulwelling horses.
"They've really taken to Ontario racing," said Attard. "They've been foaling their mares here in Ontario, and they've been great guys to work for. I've enjoyed it a lot. They're patient and they allow the horses to get ready on their own. They're just great people."
Attard, who won a career-best 58 races last year, is a finalist for the 2018 Sovereign Award as Canada's champion trainer. The annual ceremony takes place tomorrow.
What's he looking to do for an encore in 2019?
"It's tough to say. Every year, you try and do a little bit better. We had a great year last year. We're hoping to start off where we left off. Getting that (a stakes win) would be a nice way to start it off."
Last year, Let It Ride Mom eked out a head triumph in the Whimsical, besting mutuel favourite and multiple graded stakes champ Moonlit Promise for all the spoils.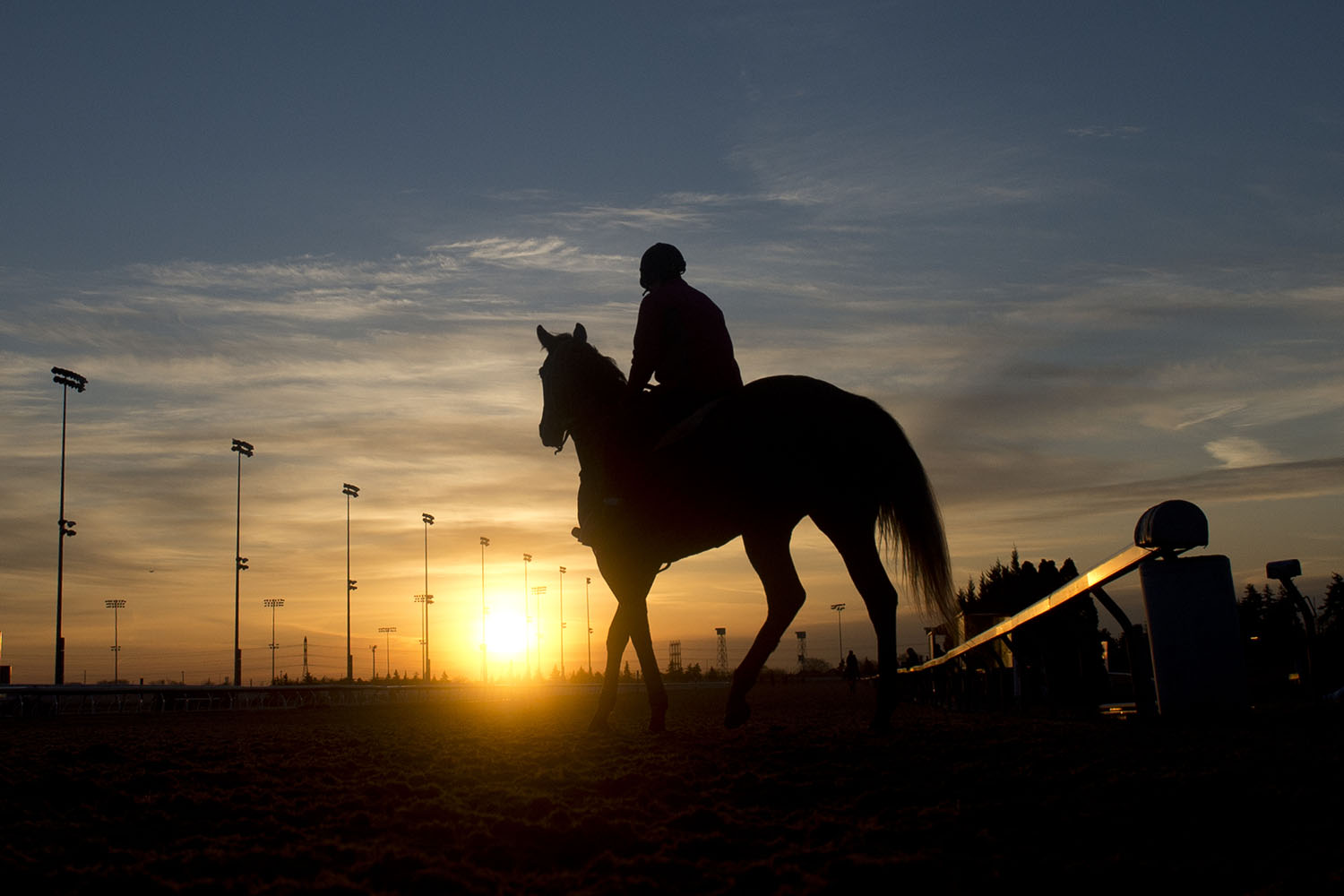 First race post time on Saturday is set for 1 p.m., with the Whimsical Stakes scheduled as the afternoon's eighth of 10 races. Fans will also have the opportunity to meet with stars of the Woodbine jockey colony on Saturday. The meet and greet takes place on the second floor by 'Guest Experience Central' from 12:15 p.m. to 12:45 p.m.
$125,000 Whimsical Stakes 
Post – Horse – Jockey – Trainer
1. Alnilah – Kirk Johnson – Danny O'Callaghan
2. Zestina – Gary Boulanger – Sid Attard
3. Tarawa – Jesse Campbell – Justin Nixon
4. Sly Beauty – Eurico Rosa da Silva – Mark Casse
5. Shakopee Town – Alan Garcia – Kevin Attard
6. Magic Spell – Emma-Jayne Wilson – Gail Cox