A familiar face to Woodbine racing fans, Shirl's Speight, a six-year-old son of Speightstown, trained by Hall of Famer Roger Attfield and bred and owned by Canada's Charles Fipke, will take on 15 rivals in the Grade 1 February Stakes, this Sunday. 
The Grade 1 winner arrives at his latest engagement off a second-place performance in the Breeders' Cup Mile on November 5 at Keeneland. 
Shirl's Speight, who has post two in the field of 16 that will test one-turn mile on the dirt, sports a record of 5-1-2 from 14 starts, and just over $1 million (U.S.) in earnings. 
This year is the 40th running of the February Stakes. It is listed as race 11 on the Sunday card at Tokyo with a post time Sunday at 1:40 a.m. EST.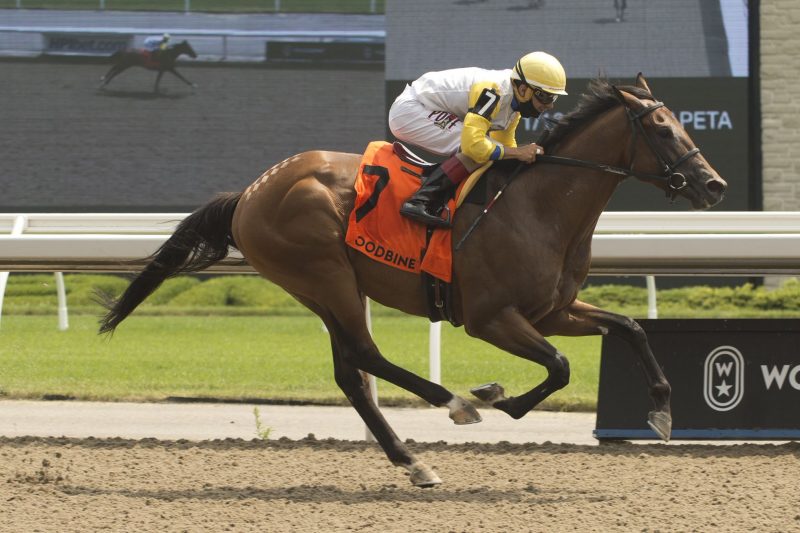 Post / Horse / Sex/ Age / Breeding / Jockey / Trainer / Owner / Breeder
1 – Jasper Prince (USA) H8 Violence Ambitious Journey Bernardini 
Katsuharu Tanaka Hideyuki Mori Kazuo Kato Hill 'n' Dale Equine Holdings Inc 
2 – Shirl's Speight (USA) H6 Speightstown Perfect Shirl Perfect Soul Lady Shirl Joao Moreira 
Roger Attfield Charles Fipke Charles Fipke 
3 – Kenshinko (JPN) H6 Pyro Matriarca Cryptic Rascal Amano Mitsurugi Theo Bachelot 
Kazuo Konishi Katsuhiko Amano Nicks Co. Ltd. 
4 – Dry Stout (JPN) C4 Sinister Minister Must Buy Item Afleet Big Marine Keita Tosaki Mitsunori Makiura YGG Horse Club Co. Ltd. Shimokobe Farm 
5 – Auvergne (JPN) H7 Smart Falcon Guyenne Tanino Gimlet 
Sugino Toyo Hime Yuichi Fukunaga Masayuki Nishimura Tadakuni Sugiyama Tadakuni Sugiyama  
6 – Meisho Hario (JPN) H6 Pyro Meisho Ohi Manhattan Café Alpine Rose Suguru Hamanaka Inao Okada Yoshio Matsumoto Mishima Bokujo 
7 – Lemon Pop (USA) H5 Lemon Drop Kid Unreachable Giant's Causeway Harpia Ryusei Sakai Hiroyasu Tanaka Godolphin Mr. & Mrs. Oliver S. Tait 
8 – Admire Lupus (JPN) G6 Henny Hughes Curl Fatare King Kamehameha Elfin Feather Hiroyuki Uchida Yukihiro Kato Junko Kondo Northern Farm 
9 – Shonan Nadeshiko (JPN) M6 Orfevre Shonan Mao Daiwa Major Shonan Happiness Takeshi Yokoyama Naosuke Sugai Tetsuhide Kunimoto Tetsuhide Kunimoto 
10 – T M South Dan (JPN) H6 South Vigorous Moving Out Langfuhr Renaissance Found Christophe Lemaire Masayoshi Ebina Masatsugu Takezono Grand Stud  
11 – Soliste Thunder (JPN) H8 Toby's Corner Love So Sweet Special Week Quixotic Love Akira Sugawara Daisuke Takayanagi Minoru Murakami Murata Bokujo 
12 – Sekifu (JPN) C4 Henny Hughes Siyabona Kingmambo Relish Mirco Demuro Koshiro Take Akira Nakatsuji Bamboo Stud  
13 – Speedy Kick (JPN) F4 Taisei Legend Desert Flower Silent Deal Ruber Norifumi Mikamoto 
Tomoyuki Fujihara Suzuyuki Kato Suzuyuki Kato 
14 – Helios (JPN) G7 Orfevre Ange Chouette French Deputy Shonan God Yutaka Take 
Masato Nishizono Kyoko Kurokawa Kuwata Bokujo 
15 – Red le Zele (JPN) H7 Lord Kanaloa French Noir French Deputy Purple White Yuga Kawada 
Takayuki Yasuda Tokyo Horse Racing Co. Ltd. Shadai Farm  
16 – Keiai Turquoise (JPN) H7 Kinshasa no Kiseki Keiai Daisy Kurofune Keiai Gallery Kazuo Yokoyama Koichi Shintani Keiai Stallion Co. Ltd. Queens Ranch Ltd 
Roger Attfield talked to the Japan Racing Association on Thursday morning:
Q: What is the strong point of your horse? 
A: He's very level-headed, he has a good late kick in the race. If he's handling the going as well as I hope he does, he's a very competitive horse and he's got a very strong late run—whether he can show that on the dirt, I don't know. 
Q: Upon seeing your horse for the first time since his departure from his home country, do you see any difference in him? 
A: No, he's settled in very well. He had a very long trip and surprisingly enough he's eaten all the time—on the plane and ever since he's been here—and has lost very little weight and he's been training here very forwardly. 
Q: For Shirl's Speight to run in this race, you will bear the expenses to fly him here. What was the reason that led you to make this decision? 
A: Actually, it was the owner of the horse's idea to do this. He was quite adamant that he wanted to try him on the dirt here. I've always been a bit apprehensive about that because he's only run twice on the dirt and they hadn't been that great a race. 
I was a little concerned when my assistant told me how deep the dirt was out here. When he broke from the gate the other day, he ran a few furlongs and he seemed to handle it very well. I just have my fingers crossed. 
Q: What do you think his aptitude is on the dirt track here? 
A: I've worked him quite a few times on the dirt track at the training center that I always go to in Florida and that's a reasonably deep dirt track, and he worked exceptionally well over it. He's a very versatile horse but watching videos of him here and watching him this morning, he looks like he's handling the track very well and if he can run to his true ability, he will be very competitive—but it is unknown to me.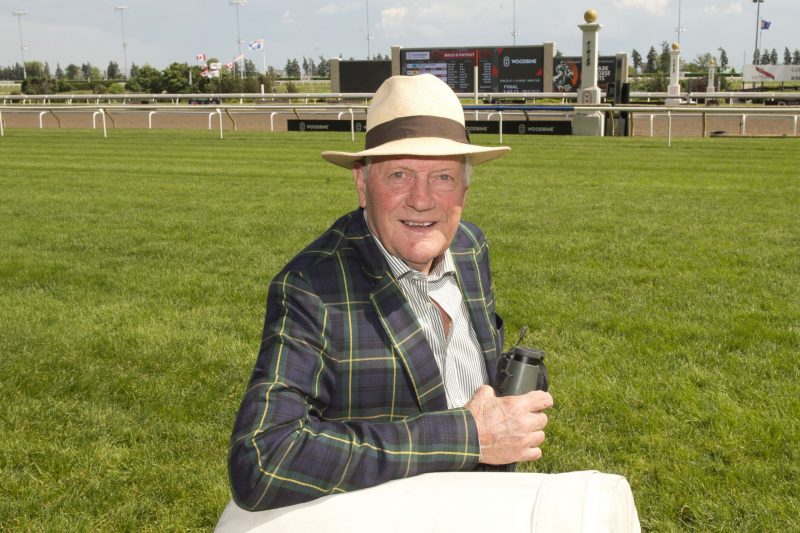 Courtesy of Japan Racing Association