By: Beverley Smith for Woodbine.com
At 67, Sid Attard has no intention of sitting still.
Every morning, before the birds are awake, he leaves his home in Brampton at 4 a.m. for Woodbine and sets to work with a stable of 42 horses.
Winning is his thing. He just keeps finding the winner's circle. Over the years, he's always been at or near the top of the heap in the trainer's race at Woodbine. Last year, he was in a close three-way race for third place, but finished fourth in the win column with 42. There's no mystery as to why he's already been inducted into the Canadian Horse Racing Hall of Fame.
Now he's nearing another milestone: 2,000 wins. Every day, he's chugging ever closer. And he's cognizant of it, too, particularly when his training sons Paul and Jamie tap him on the shoulder and remind him. When Attard won a race in Florida over the past winter, Jamie said: "Dad, make sure you don't win 2,000 there. Do it at home."
Well, that fell on deaf ears. "Wins are hard to come by right?" Attard said. "I wasn't going to stop winning races." But he's still short a handful and his sons' wishes may very well come to pass.
Still it would mean a great deal for Attard to do it at Woodbine. Born in Malta, it was his choice to move here and settle. He got his start here. He was married here, had his sons here, won important stakes races here, like the $1 million Atto Mile with longshot Numerous Times, shaking up the tote board like an earthquake.
He remembers his first win like it was yesterday. When he started out, he owned two horses, one he claimed from Carl Chapman while he was still working for his brother Joe, listed as the trainer. Sid looked after them, rubbed them, walked them. The first time his horse, Scroll of Fame ran, he finished in the middle of the pack.
The rider came back and told (Sid) Attard that the horse ran "dizzy."
"Excuse me? Attard said. "What do you mean?"
"He hit the gate so hard," the jockey explained. The next time, the Attards put brother Larry on him and he won by five lengths. Larry galloped both of Sid's horses, to help him out. All in all, Scroll of Fame ran four times at the now-defunct Greenwood racetrack and won twice, with a third.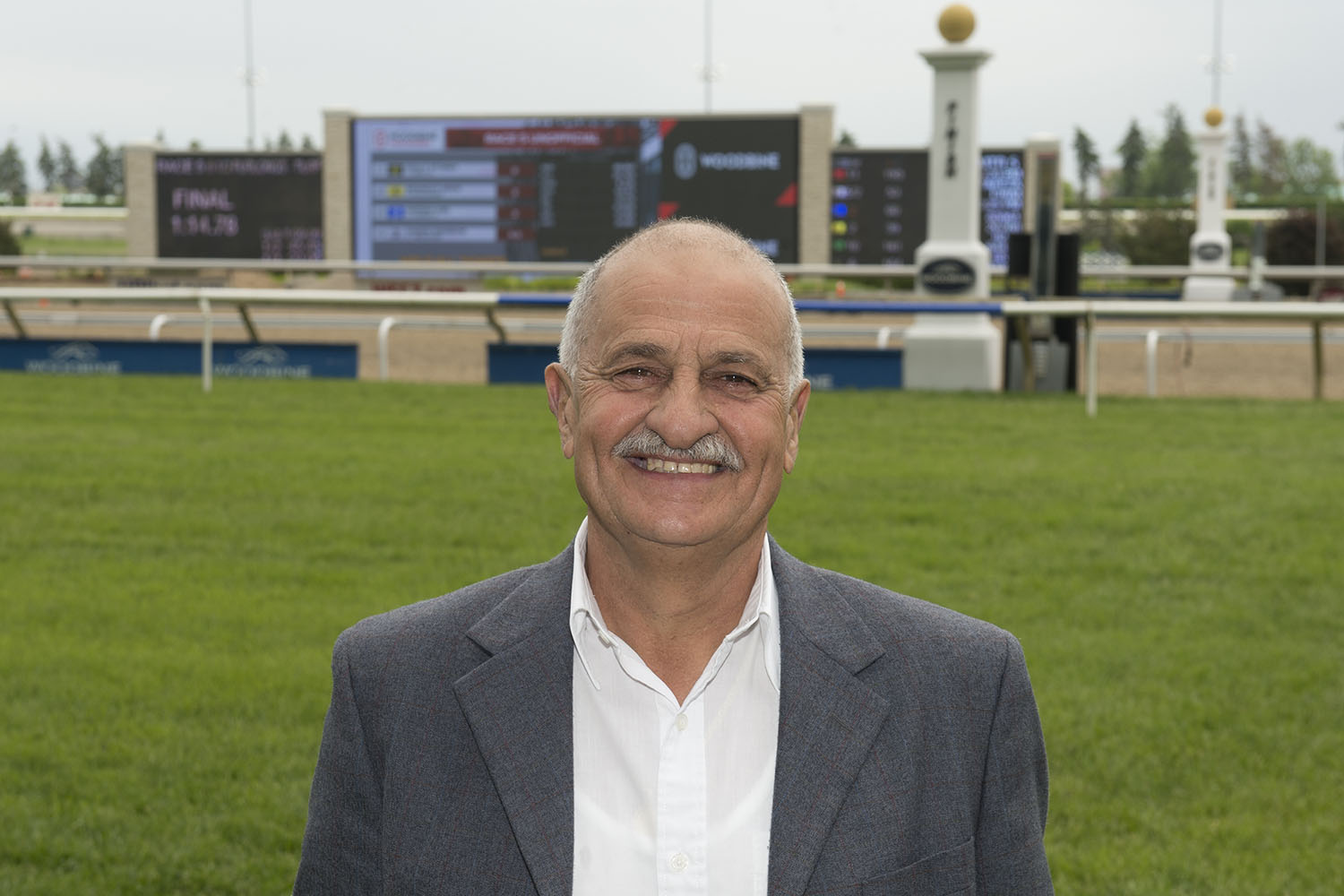 Attard took out his trainer's licence in 1977, when he was 26. His trip to this point had been winding. At home in Malta, he had worked in construction. Oldest brother Joe was the first in the family to move to Canada. And when Sid was very young, he used to tell his brother that he would come someday, too.
When Sid was 16, Joe sent for him, and had the papers all drawn up. Sid got cold feet. He changed his mind, even though he had everything ready to go.
Some time after that, when his mother and younger sister had returned to Malta after a long vacation in Canada, his mother set him straight. Sid had just come home from work, covered in dust, and he had made himself a cup of tea in the kitchen before taking a shower.
"Look at you," his mother said as the dust wafted around her son.  "I don't want to see you go, but you should try your luck. What a beautiful country."
Sid took her advice. Joe got all of the papers together again. "I mean it this time," he told Joe.
"Anybody else would have said: 'No, you had your chance.'" But Joe wasn't that way. He was always welcoming.
When Sid first arrived in Canada, he spent two years working at a mattress factory. He couldn't speak a word of English when he arrived. The job allowed him to catch up. And then he followed his brothers into the racing business, first with quarter horses, then thoroughbreds.
He steeled himself not to return to Malta for five years. If he had returned in two, he might not have left his birthplace. Attard was determined to stay.
As Attard toiled on the backstretch, starting his training career, he had already been noticed. During that first year, owner Bob Harvey came calling, asking Attard to train his horses. At the time, a new trainer couldn't work for an outside owner for the first year. "Sorry Bob," Attard said.
"Never mind," Harvey said. "I'm going to see the stewards." He signed a form that waived the rule and gave Attard some horses to train. Attard got off to a fast start, winning 10 of 57 races in the first year, with an 18 per cent win average.
"I like Bob like family," Attard said. "Honest to god. He's been really good to us."
The secret, Attard said, is that he has wonderful owners who haven't given him any worries, and top quality workers, some of whom have been with him for decades.
One thing that has escaped Attard over the years, despite all of his wins, is a victory in the Queen's Plate. For years, he sat watching from the outside, with a stable that consisted mostly of claimers and allowance horses. Not until he was in the business for 15 years did he finally go to the post with 20-1 shot Grand Hooley.
It was an auspicious beginning. Grand Hooley finished second, 11 1/2 lengths behind Alydeed, the heavy favourite at 10 cents to the dollar. In that 1992 event, everybody else was a longshot.
Attard sat on the sidelines for another  14 years until he ventured out with Hot Deputy, an 88-1 shot that finished ninth in 2006. The next year, he had the race favourite in the laid-back grey, Jigg's Coz that had won the Queenston Stakes and the Plate Trial. But the horse popped a curb (a ligament swelling below the hock) in the Queen's Plate and finished third to Mike Fox.
Attard has started only twice more, for a total of five dallies with Canada's most prestigious race during a 40-year career. It's been four years since he started a horse in the Plate. But this year, he is coming well armed: he has one of the race favourites in Silent Sting, winner of the Kingarvie Stakes last December and the Queenston Stakes in his first start back this spring.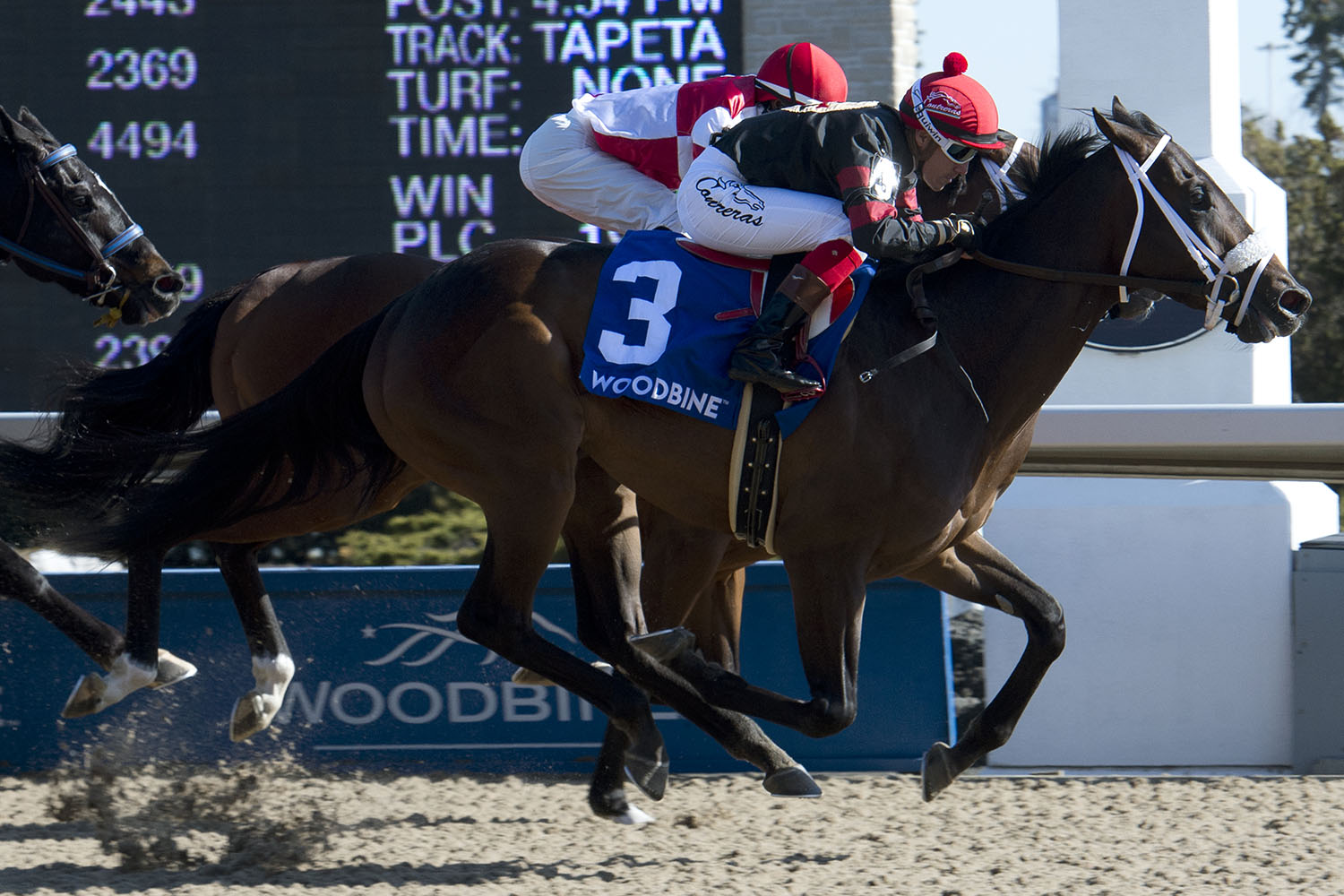 "He's a nice horse," Attard said. "He's doing everything right. It would be nice if he win."
With Frank Stronach's Adena Springs Farm behind him, Attard actually has four nominated to the race, including Real Dude, a growthy son of Ginger Brew, which finished second to Not Bourbon in the 2008 Plate. But Silent Sting is Attard's best hope.
"Queen's Plate means to me like the Kentucky Derby," Attard said. "Because it's home."
And Stronach has given him some promising two-year-olds too. Things are looking up. "When you got nice horses, it makes you get up in the morning," he said.
Attard won't be giving any of this up anytime soon. He'll continue to train and chalk up winners "until I die," he said.