TORONTO, June 8, 2019 – Sister Peacock, a bay daughter of Real Solution, won the first edition of the $100,000 William D. Graham Memorial Stakes, Saturday at Woodbine.
Named in honour of the former Woodbine Entertainment director and Hall of Fame breeder who passed away in January, the 6 ½-furlong grass sprint attracted 13 runners on a card that also featured two key stakes events, the $500,000 Woodbine Oaks presented by Budweiser, and the $125,000 Plate Trial.
It was an early tussle for the lead in the Graham Memorial, with Silent Mistake striking front, as Sister Peacock, who left the gate from the outside post 13, sitting just to her outside in second. Charmaine's Mia was third and Pearl Heist sat fourth through an opening quarter-mile timed in :22.45.
Silent Mistake and Sister Peacock continued their battle through a half-mile in :44.67, as Jesse Campbell, aboard the latter, waited confidently and patiently to make a bid for the lead.
As the field straightened for home down the long E.P. Taylor Turf Course stretch, Campbell and Sister Peacock, four lengths on top at the stretch call, left no question as to who would take all the spoils.
The duo crossed the wire the easiest of winners, posting a 2 ¼-length victory in a time of 1:13.80 over 'firm' going.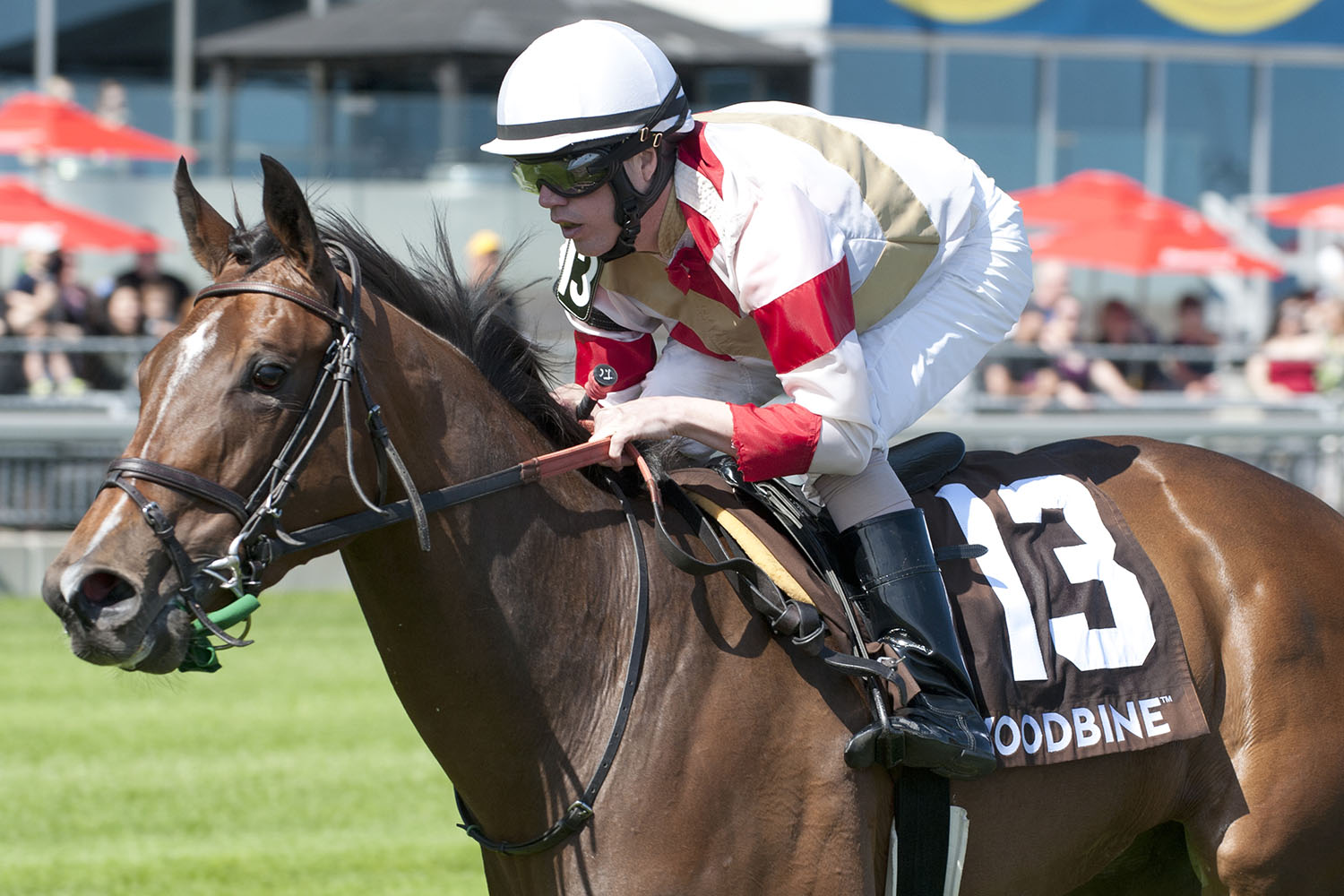 The win was the fourth in six starts for the three-year-old filly that has also fashioned a pair of runner-up finishes. Trainer Stuart Simon co-owns Sister Peacock with Brent and Russell McLellan.
"She's a racehorse," said Campbell. "Stuart said to ride her like the best horse, I did. She went out and did her thing."
In the midst of another strong season, Simon recorded his 800th career win with the Graham Memorial victory.
"I've got to give all the credit to my crew – my assistant and grooms," said Simon. "They do a very hard job every day. They brought her over about four or five times and schooled her well. They deserve the credit."
Simon named the horse with a certain person in mind.
"We named her after a guy (Cecil Peacock) that I trained for… for about 30 years. He was one of the nicest men you'll ever meet. So, I wanted to pay tribute to him and name her that."
Sent off as the 5-2 favourite, Sister Peacock returned $7.20, $4.30 and $3.50 and topped a 13-3 exactor with Double Medal ($24.60, $12.10) worth $219. The 13-3-1 triactor with Lady Grace ($10.20) paid $1,792.90 and the 13-3-1-10 superfecta ending with Miss Behave was worth $16,593.55 for $1.
For more on Graham's contributions to Thoroughbred racing, read his Hall of Fame bio by clicking here.