TORONTO, March 5 – Welcome to the tenth edition of our weekly Snowbirds report, now in its third year, chronicling the winter adventures of Woodbine-based trainers currently plying their trade south of the border.
Mark Casse, Nick Gonzalez and Ricky Griffith found their way to the winner's circle and the top of this week's report thanks to winning efforts at Gulfstream Park, Oaklawn Park and Tampa Bay Downs.
We'll start our recap with Mark Casse who made an appearance yesterday on the weekly NTRA Road To The Triple Crown teleconference to talk about Tampa Bay Derby contenders Matador and Conquest Titan.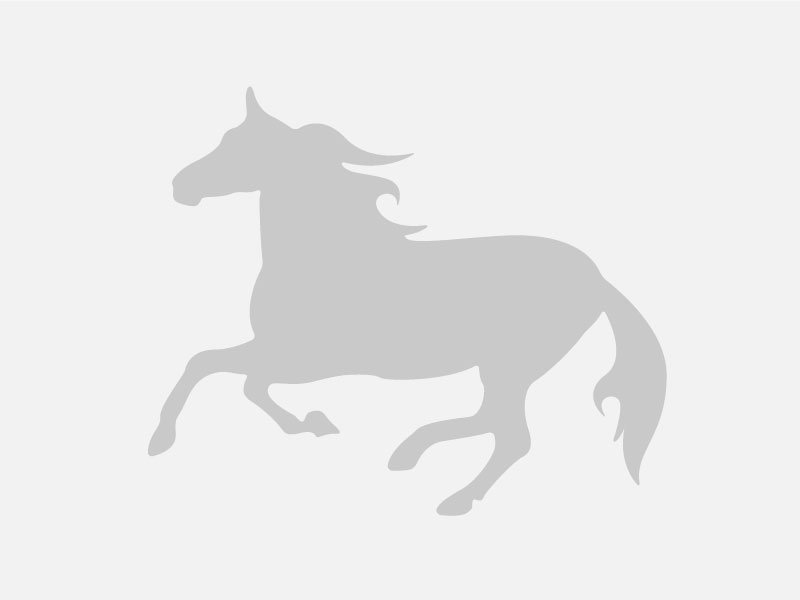 Matador prevailed on the Woodbine lawn (Michael Burns Photo)
The Grade 2, $350,000 Tampa Bay Derby, a key prep race on the Kentucky Derby trail, is shaping up to be an early preview of the Queen's Plate with three Canadian-breds in the mix including Casse's Matador, the Reade Baker trainee Asserting Bear and Justin Nixon's Coltimus Prime who was
profiled in the latest QueensPlate.Com feature
.
Matador, a bay son of Malibu Moon bred in Ontario by Windhaven Farms, finished fourth last time out while making his three-year-old, and dirt, debut in the Grade 3 Sam F. Davis Stakes, at Tampa Bay Downs while racing wide under jockey Julien Leparoux.
Vinceremos nosed out Harpoon for the win in the Sam Davis with Matador little more than a length behind.
"He ran 35 feet farther than the winner and 25 feet more than the second horse," said Casse of Matador. "When he was making his move at the top of the lane and looked like he was going to go to the lead, the rider of Asserting Bear, Joe Rocco, went to hit his horse and hit our horse right over the top of the nose. You can see the horse turn his head and I think it stunned him for a second."
Casse was also encouraged by a positive report from his rider after the race.
"Julian Leparoux really likes him a lot. He's rode a lot of good horses so if he's excited, I'm excited," said Casse.
With a trio of strong Canadian-breds in the race, Casse, still seeking his first win in both the Kentucky Derby and Queen's Plate, was quick to acknowledge the current strength of local breeding.
"I'm always trying to buy good Canadian-breds and find good Canadian-breds, because you know there's one race at Woodbine that's always eluded us (the Plate) and we really want to win it," said Casse.
Casse, an eight-time leading trainer at Woodbine and five-time Sovereign Award winner as Canada's outstanding trainer, has enjoyed a great deal of success with his Canadian-bred contingent across North America.
"When we're looking for Canadian-breds that (the Plate) is not just our goal. We want to buy a horse that can compete anywhere and we've been fortunate with some good Canadian-breds," said Casse. "Uncaptured can compete anywhere as did Dynamic Sky last year. We've had Dixie Strike and Sealy Hill…I think it shows you how good some of the Canadian breeding has become."
Matador, owned by John C. Oxley, broke his maiden on the Woodbine lawn in the Cup and Saucer Stakes but faltered in a return to 'Poly' for the Coronation Futurity finishing sixth in a race won by Tampa Bay Derby rival Asserting Bear.
"I thought he had a rough trip in the Coronation but some of that was his own doing," said Casse. "I don't think he was running as well as he should have or could. I think he got himself in some trouble."
After turning the tables on Asserting Bear in the Sam F. Davis, Casse is carefully considering that Matador may prefer dirt to 'Poly'.
"Our feeling is that Matador is superior on the dirt. We feel he trains much better on the dirt than he ever did on synthetic and that's our reason for taking him to the Sam Davis," said Casse. "If you look at his previous form, you could hardly believe he deserved to go to the Sam Davis. We need him to step up and continue to run better on the dirt for him to be considered a good horse."
As for Matador's Queen's Plate hopes?
"We'll have to see. He would have to show me more on the synthetic and if for some reason he doesn't make the Derby route then we would go back and attempt to get to the Queen's Plate but I'm not so sure that's in his cards," said Casse.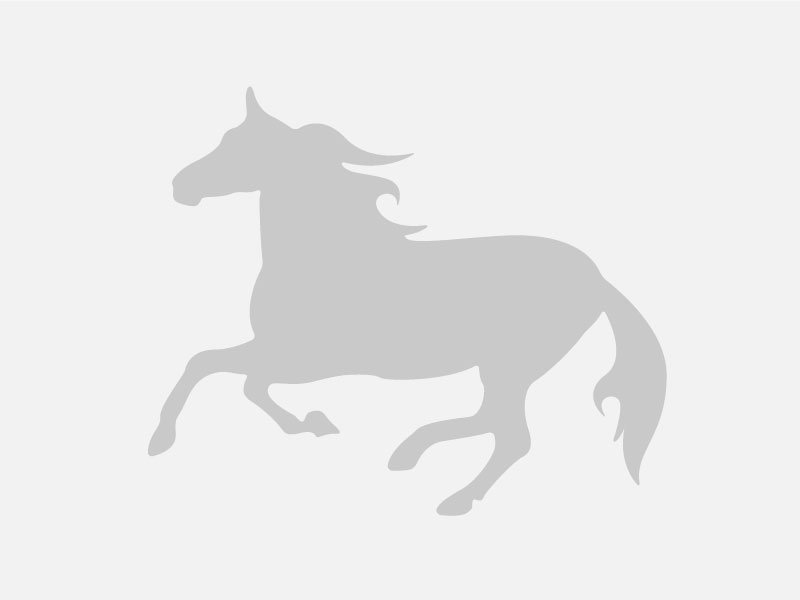 Conquest Titan wins the Swynford at Woodbine (Michael Burns Photo)
Conquest Titan, a Kentucky-bred son of Birdstone owned by Conquest Stables, arrives at the Tampa Bay Derby off a rallying second-place finish, against the speed bias, to Cairo Prince in the Grade 2 Holy Bull Stakes at Gulfstream Park.
Intense Holiday, who finished third in the Holy Bull with a similar closing style, came back to win the Grade 2, $400,000 Risen Star Stakes at the Fair Grounds leading many experts to believe that Conquest Titan, winner of Woodbine's Swynford Stakes, could be sitting on a key performance.
"I read a few places the experts said somebody had to be second in the Holy Bull," noted Casse of some negative post-Holy Bull analysis. "So, Intense Holiday coming back and winning the Risen Star…you're judged by the company you keep and were keeping some pretty good company."
Casse also advised that Coastline, a stakes winning son of Speightstown, has shipped from Oaklawn to Ocala and will make his next Derby trail start in Turfway's Spiral if all goes well.
And now back to the Snowbirds report where Casse saddled a pair of winners while posting a record of 2-2-0 from seven starts.
Canny Nanny (Feb. 27 at GP) and Dynamic Impact (Mar. 1 at Oaklawn) led the barn while Ezzthetic (2nd by a nose on Feb. 26 at Gulfstream) and Cummings Road (2nd by a nose on Feb. 27 at Gulfstream) narrowly missed doubling Casse's output.
Black Bird Rock (5th, Feb. 28 at GP), Naughtynaughtygirl (7th, Feb. 28 at OP) and Gracie's Butterfly (5th, Mar. 2 at GP) completed a solid week for Casse.
Nick Gonzalez continued his hot streak at Gulfstream picking up his sixth win of 2014 when Gdansk drew off by 5 ½-lengths in a starter / optional claimer on Feb. 26. His only other starter, Miss Victoria, finished fifth on Feb. 27.
Ricky Griffith was busy at Gulfstream and Tampa Bay Downs last week compiling a record of 2-0-1 from eight starts led by wins from Katie It's Fine at Tampa Bay Downs (Feb. 27) and Savvy Hester at Gulfstream Park (Mar. 1).
Sensible Shoes (5th, Feb. 26), Admitit (5th, Feb. 27), Dan the Tin Man (3rd, Feb. 28) and Making it Happen (8th, Mar. 2) competed at Tampa Bay Downs.
While, Unbridled Steel (7th, Feb. 27) and No Fruit Degroote (4th, Feb. 28) competed at Gulfstream for Griffith who boasts an impressive record of 7-4-2 from 28 starts in 2014.
*
And now, let's take a quick run through the remaining results of our Woodbine trainers in alphabetical order:
Sid Attard sent out a trio of starters at Gulfstream including Bear's Dixie (4th, Feb. 27), Money Talker (6th, Mar. 2) and Real Justice (6th, Mar. 2).
Tino Attard completed a pair of exactors at Gulfstream with Early Glory (Feb. 28) and Chepstow (Mar. 2).
Roger Attfield's lone starter, Global Express, finished eighth, though defeated less than five lengths, on Feb. 26 at Gulfstream.
Big Brown Brookski (8th) and Behold the Bear (9th) competed at Gulfstream on Mar. 1 for Reade Baker.
Ian Black saddled Really Sharp to a sharp third-place run in a Gulfstream turf sprint on March 1.
Reconnect finished seventh for Ashlee Brnjas on Feb. 28 at Gulfstream.
Josie Carroll narrowly missed the winner's ledger when Summer On the Lawn finished second, defeated a head, on Feb. 28 at Fair Grounds. Carroll also sent out Speetha to be sixth at the Louisiana track on Mar. 2 while Keen Gizmo (7th) and Tesseron (4th) raced at Oaklawn Park on Feb. 28.
Steven Chircop, wintering at Penn National, sent out Track 'Em Down (5th, Feb. 26), Hidden Blitz (2nd, Feb. 27) and Inglorious Song (7th, Feb. 27).
Mike DePaulo saddled a quartet of starters at Gulfstream Park including Native Gold (4th on Feb. 26), Wonderful Breeze (5th on Feb. 26), Phoenix Court (9th on Feb. 27) and Mr. Sutton (8th on Mar. 1).
Classy Kid (5th on Feb. 28) and Sombrero de Copa (7th on Mar. 2) raced at Gulfstream Park for Mark Frostad.
Familiar Woodbine runners Sure Would (6th on Mar. 1), Artic Fern (4th on Mar. 2) and Welloiledmachine (5th on Mar. 4) competed at the Fair Grounds for Mike Keogh.
Royal Fury finished third on Feb. 28 as the lone starter for Brian Lynch at Gulfstream.
Michael McDonald sent out Senorita Divina to be seventh on Feb. 28 at Gulfstream.
Offinceinthevalley made the journey to Gulfstream to be second for trainer Pat Parente on Feb. 27. Parente also saddled Crowns Dynasty (6th on Mar. 1) and Luck Be the Lady (4th, Mar. 2) at his Calder base.
Stormy Rush finished fifth on Mar. 1 as the lone starter for Lorne Richards.
John Simms continues to be busy at Tampa Bay Downs sending out Clever King (7th on Feb. 27), Reel Good Movie (4th on Feb. 27), Wildcat Prince (7th on Feb. 28) and Crimson Spire (9th on Mar. 1).
Katerina Vassilieva narrowly missed her first win of 2014 when Trade Rumor finished second, defeated just half a length, in a Gulfstream Park turf route on Feb. 26. Trade Rumor was claimed from that event for $20,000 by Stephen DiMauro. Her only other starter, Luck Seeker, finished a strong third in a maiden allowance turf route on Mar. 2 at the Hallandale oval.
Dan Vella's lone starter, Dubai Dot, finished fifth on Feb. 27 at Tampa Bay Downs.
Mike Wright completes this week's report with a trio of cheque-earning starters at Tampa Bay Downs that includes Second Act (2nd on Feb. 28), Bestavailable (3rd on Feb. 28) and Alphabetical Order (4th on Mar. 1).