TORONTO, February 10 – Welcome to the sixth edition of our weekly Snowbirds report chronicling the winter adventures of Woodbine-based trainers currently plying their trade south of the border.
Four of our travelling trainers made their way to the winner's circle last week including Mark Casse, Alexander Patykewich, William Tharrenos and Mike Wright.
However, none of our trainers traveled quite as far as jockey Sheena Ryan who recently made the 11,000 kilometre trek from Ontario to Dubai as part of a racing friendly winter getaway.
"It was nice to get away, but now I'm back in the cold," joked Ryan over the phone from her family home in Roseneath, Ontario. "Dubai was amazing. The culture is very different there. I really enjoyed the opportunity to watch races at Meydan. Their grandstand is 10 times the size of ours here at Woodbine!
"When we went to the grandstand in Dubai, we had to know what gate we were going to it's that huge. You would not want to walk from one end to the other, plus its six stories tall."
Thanks to a friend that works for the famous Godolphin Stable, Ryan enjoyed VIP treatment for a day at the races at Meydan with seats overlooking the finish line.
"Even though there's no gambling at the racetrack in Dubai, people were still making notes in their programs and cheering on the horses. Many of the fans would sit quietly on the ground and relax, rather than take up the seats in the grandstand," noted Ryan. "It was a lot different from the main floor at Woodbine where people are screaming at the TVs and watching races from other tracks. It's a little more relaxed in Dubai."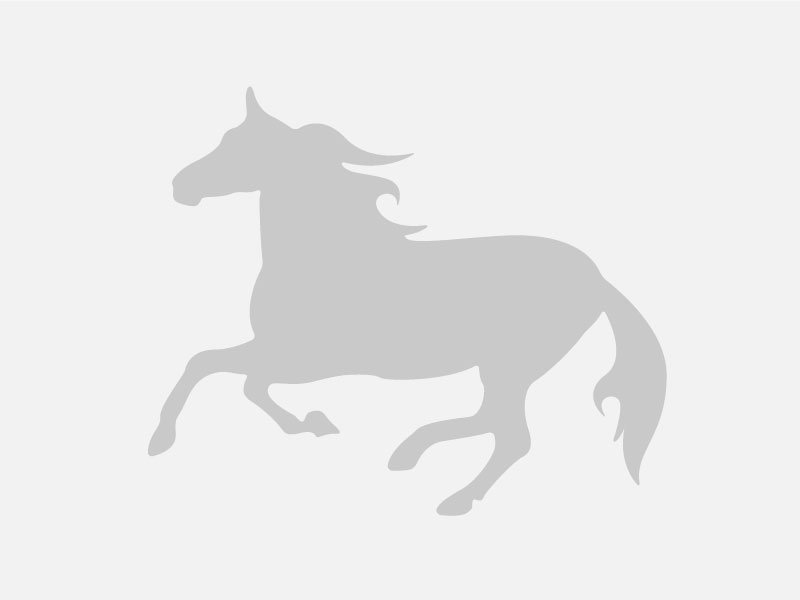 Ryan visiting the statue of 1996 Dubai World Cup champ Cigar
Although she didn't have a chance to ride a horse in Dubai, Ryan did find herself on the back of a camel.
"Camels are a little bit mean and the ride was a little bit rougher than I expected. Horses are a lot more graceful," grinned Ryan.
The trip to Dubai was definitely a long one and Ryan's journey to becoming a jockey was a marathon journey in itself.
A native of Kindersley, Saskatchewan, Ryan's family made the move east to Roseneath, where she enjoyed riding horses throughout her youth. In time, Ryan graduated from a three-year accounting program at Durham College and settled into an office gig.
However, a little more than five years ago, Ryan realized she could not contain her joy of riding horses and left a stable career behind to enroll in a program at Old College in Alberta designed for exercise riders and aspiring jockeys.
A quick stint at Northlands Park working for trainer Ron Grieves provided Ryan the experience to return to Ontario where she started galloping horses for Reade Baker.
A series of fluke injuries stalled her career path to becoming a jockey, but Ryan persevered through an abbreviated stint at Evergreen Park, in Alberta, before eventually landing her first winner at Woodbine aboard Badon on November 2, 2012.
Ryan posted a record of 18-27-24 from 263 starts in 2013 earning a nod as a finalist as Canada's Outstanding Apprentice, an award won by her friend, and fellow Woodbine rider, Skye Chernetz.
Perhaps even more important than a Sovereign Award nomination is the fact that Ryan continued to win races after losing her apprentice status, reeling off 11 more wins before the end of the meet.
"I learned so much last year. The transition from apprentice to journeyman went a lot smoother than I expected it would. My agent (Don Parente) helped me a lot," said Ryan.
Ryan credits fellow jockey Gary Boulanger with helping to hone her natural talent on a horse.
"I asked Gary Boulanger a lot of questions last year. He's a very smart rider and I learned so much from him, in particular how he handles babies (two-year-old horses)," said Ryan. "Gary told me that with younger horses you can nearly always feel what they're going to do before they do it, you just have to pay attention and feel for it."
Boulanger was also able to help Ryan improve her timing within a race.
"In past years, I'd hit the quarter pole and be 'go, go, go, go'…now I'm starting to slow it down a little bit, and think, and try to be smarter about how I finish a race," explained Ryan.
Experience, both working horses in the morning and in the afternoon with the money on the line, is a key factor in Ryan's development into one of the more in-demand riders at Woodbine.
"The more you ride, you learn that some horses have a three-sixteenths kick or a quarter-mile kick, that spurt they have at the end," said Ryan. "You have to know when to push the button. You can be too soon or too late, so you have to figure these horses out in the mornings so you're ready in the afternoon."
The astute Ryan will continue to try and learn from her fellow professionals in 2015.
"I love how Emma (Wilson) rides, she's such a strong finisher, and Patrick (Husbands) is so smart. You can pick up a lot just watching the other riders in the colony," said Ryan. "The goal for this year is to continue to learn, perfect my riding skills and win as many races as I can."
If all goes well, Ryan will enter the season as a Sovereign Award winner. Ryan is joined in the Outstanding Apprentice category by fellow finalists Damario Bynoe, Erika Smilovsky and Nick Webb. The awards will be handed out at a gala ceremony held at Woodbine on Friday, April 10, on the eve of the 2015 meet.
Ryan would love to win the award, not only to recognize her own ability, but also as a thank you to her agent and all the trainers and owners along the way who have given her a chance to ride.
"We worked so hard over the past couple of years and it would mean a lot to win the Sovereign Award," said Ryan. "At one point, I didn't think I would ever be a jockey but now I'm here living the dream."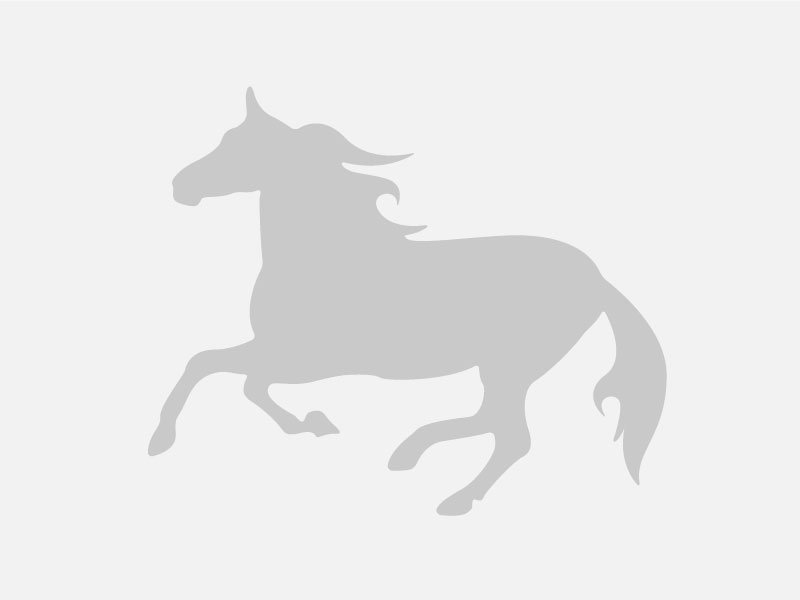 This one is definitely not a Queen's Plate contender…
*
Mark Casse certainly enjoyed a dream run last week, leading the local charge with a record of 4-0-2 from 15 starts across Gulfstream Park, Oaklawn Park and Santa Anita.
Casse sent out a pair of starters at Oaklawn on Sunday and both scored as Danzig Storm romped by 5 ½-lengths in a claiming sprint, while Character Zero persevered down the lane in a claiming route for a narrow head score. Character Zero was claimed out of the win for $10,000.
Completing trifectas for Casse last week were Force (Feb. 7 at SA) and Moonlight Bandit (Feb. 8 at GP).
Casse's other starters included Season Ticket (6th, Feb. 6 at GP), Cheerful Contender (9th, Feb. 6 at OP), Pioneerof the West (6th, Feb. 6 at OP), Confront (12, Feb. 7 at GP), Star of Sky (8th, Feb. 7 at OP), Conquest Playmisty (6th, Feb. 7 at OP), Dynamic Sky (5th, Feb. 7 at SA), Patrioticandproud (7th, Feb. 7 at SA) and Sky Treasure (4th, Feb. 8 at SA).
*
*
*
Mike Wright completes the winner's list this week with Conquest Outlaw. Wright's lone starter was off slow in the six furlong claiming sprint at Tampa Bay Downs on Feb. 7, but progressed steadily throughout under Daniel Centeno to notch a ½-length win.
*
And now, the rest of the results of our soaring Snowbirds in alphabetical order.
Sid Attard sent out a pair of starters on Feb. 7 at Gulfstream including The Forks (5th) and Escape Shaft (9th).
Sammy Maudlin (8th, Feb. 5) and Hidden Turn (3rd, Feb.6) battled at Gulfstream for Tino Attard.
Hall of Fame trainer Roger Attfield saddled Adaptor (3rd, Feb. 5) and Dyna's Recoleta (6th, Feb. 8) at Gulfstream.
Reade Baker's lone starter, Bear At Last, rallied home fourth on the lawn at Gulfstream on Sunday. U S Marshal raced home seventh in that same race as Ian Black's lone starter.
Ashlee Brnjas saddled starters at separate Florida tracks as Johnny La Rue (Feb. 4) finished seventh at Tampa Bay Downs, while Johnny Bear (Feb. 8) raced home 10th at Gulfstream.
Carla Christoffersen's lone starter, Silent Scream, was in with a shout at Tampa Bay Downs finishing fourth on Feb. 4.
Mike DePaulo's Mr. Sutton completed the trifecta in a Gulfstream turf sprint on Feb. 4.
The Ricky Griffith duo of Cocowitch (6th, Feb 4) and Arnhem (3rd, Feb. 5) competed at Gulfstream. Arnhem was claimed out of his start by Tino Attard.
Brian Lynch sent out nine runners at Gulfstream Park in a busy week with Hammers Terror (Feb. 6), Ice Festival (Feb. 6) and Unbridled Juan (Feb. 7) racing home third. The Australian-born conditioner was also represented by Demon Buster (8th, Feb. 4), Flashlight (4th, Feb. 6), Key to the Bridge (8th, Feb. 7), The Ghost Bride (8th, Feb. 8), Sun Bonnet (11th, Feb. 8) and Unikat (7th, Feb. 8).
John Mattine sent out Titotime to be second on Feb. 5 at Gulfstream.
Heroic Indeed and Celestial Sodapop failed to menace at Gulfstream and Tampa Bay respectively for Michael McDonald.
Alexander McPherson's lone starter, Bear's Gem, finished sixth on Feb. 5 at Gulfstream.
Extremist finished eighth on Feb. 6 at Gulfstream for Pat Parente.
Malcolm Pierce sent out Checkered Past for a ninth-place run on Feb. 7 at Gulfstream.
Lorne Richards saddled Ranger Bill for an eighth-place effort at Gulfstream on Feb. 8.
John Simms was busy with a quartet of starters at Tampa Bay Downs including Mindfulness (4th, Feb. 6), Serdynski (6th, Feb. 7), Fabulous Bear (3rd, Feb. 7) and Clever King (4th, Feb. 8).
Last, but certainly not least, Dan Vella completes this report with Golden Spear (8th) and Alpha Bettor (11th), both on Feb. 7 at Gulfstream.