TORONTO, December 20 – Welcome to the first edition of the weekly Woodbine Snowbirds Report, now in its seventh year, chronicling the winter adventures of Woodbine-based trainers and jockeys currently plying their trade south of the border.
The 2017 Woodbine season just wrapped up back on December 10, but that hasn't stopped a number of Woodbine trainers from getting an early start on winter racing. Among those trainers seeing success last week was Roger Attfield, who sent out Shakhimat and Tower of Texas in the Grade 3 Tropical Turf Stakes at Gulfstream Park on Saturday. Tower of Texas finished first, while Shakihimat was third in the Labeeb Stakes at Woodbine on November 4, but the pair flipped their finishing positions this time around, with Shakhimat picking up his second career graded stakes win.
"It was very nice," Attfield said. "They both ran really well."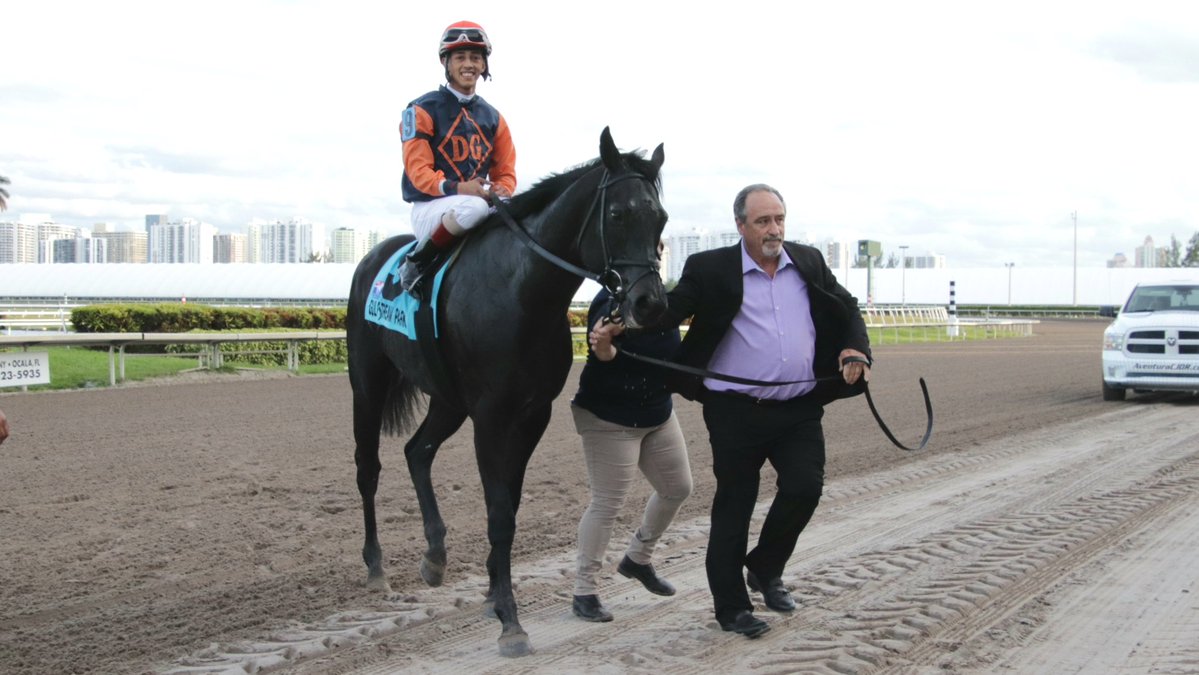 Shakhimat tracked Western Reserve through slow early fractions in the Tropical Turf, before assuming control of the race heading into the far turn. Shakhimat widened his advantage through the turn, and held off a number of late runners, including his stablemate, Tower of Texas, to win by three-quarters of a length. Attfield said the slow pace helped Shakhimat, but hindered Tower of Texas.
"When I saw those fractions come up after half a mile, it was pretty obvious that we were going to win," he said. "I went down there thinking (Shakhimat) would be very tough to beat anyways. I didn't think it helped Tower of Texas too much, but he ran well into that slow pace anyways. They came home quite quickly."
After returning from a lengthy layoff back in April, Shakhimat has seemed to return to his strong 2-year-old form in recent starts. Attfield said he believes the decision to geld Shakhimat has played a major factor in his improvement.
Moving forward, Attfield said he would like to separate Shakhimat and Tower of Texas. Shakhimat could make his next start in the Grade 2, $200,000 Fort Lauderdale Stakes over 1 1/16-miles on turf at Gulfstream Park on January 13.
"I was thinking of running Shakhimat in the Fort Lauderdale," Attfield said. "That was my aim going into the beginning of the winter, to run in the Tropical Turf, and then go to the Fort Lauderdale. I don't think I'll run both of them again against each other."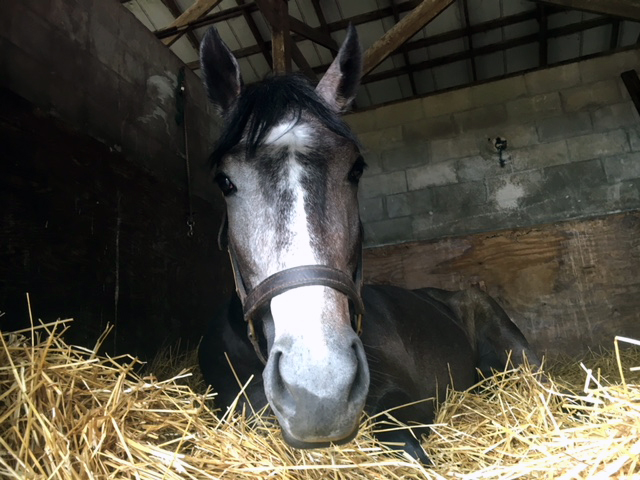 Attfield has a 30-horse string with him this winter at Payson Park Training Center in Indiantown, Florida. Among those are the Chiefswood Stable trio of 3-year-olds Tiz a Slam, Final Copy, and Ghostly Presence. All three could make their next starts on December 30 at Gulfstream Park. Tiz a Slam and Final Copy could both run in the $75,000 Tropical Park Derby, while Ghostly Presence could run in the $75,000 Tropical Park Oaks. Both races are to be run over 1 1/16-miles on turf.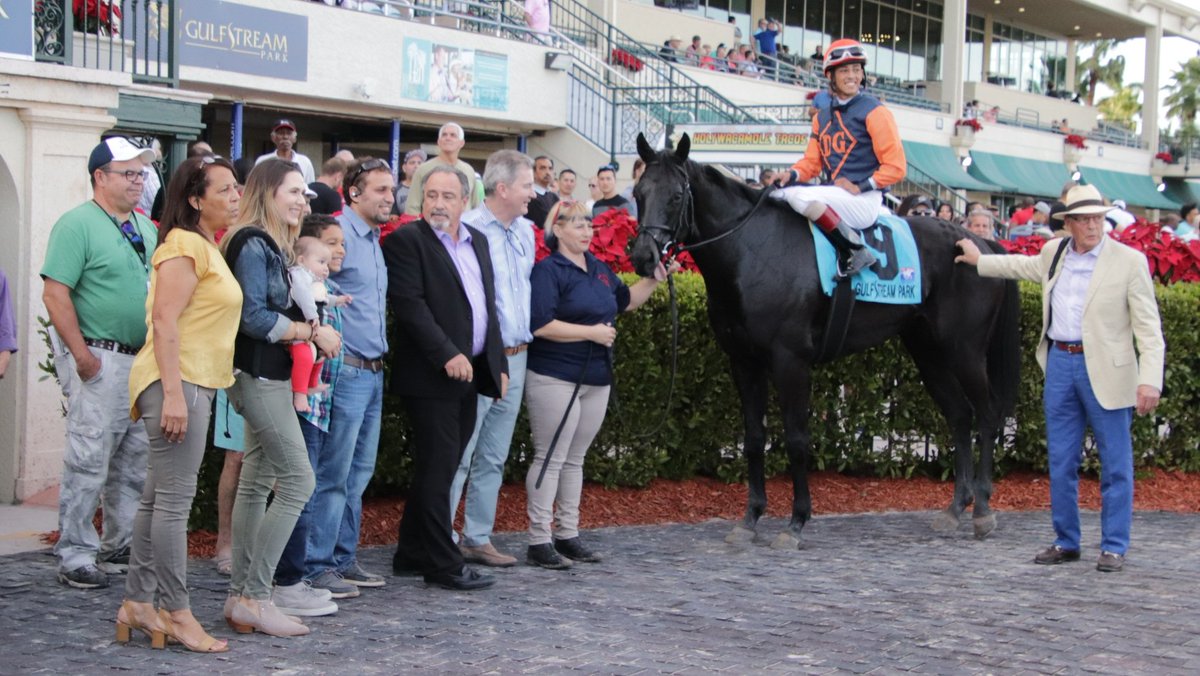 A win in the Tropical Park Derby could give Tiz a Slam an upper hand in Sovereign Awards voting in a wide open 3-year-old male division. He'll be coming into Tropical Park Derby off of a troubled trip in his most recent start in the Grade 3 Commonwealth Turf Stakes at Churchill Downs on November 11.
"He got a terrible run in the race in Kentucky," Attfield said. "He was bunched in with horses and couldn't get his big stride going. He came out of it as aggravated as I was I think."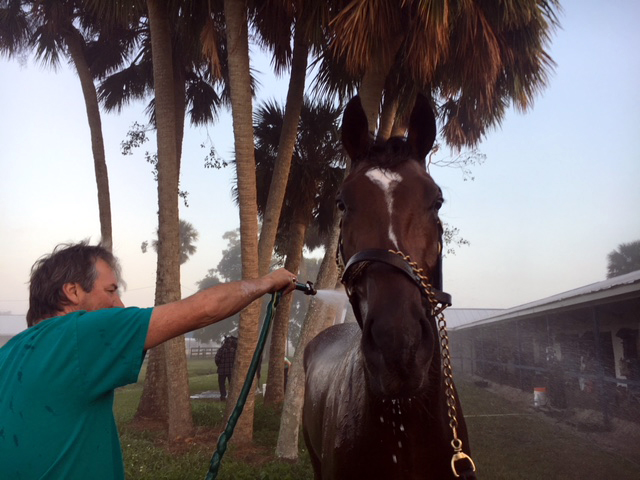 For the remainder of the winter, Attfield will likely send out horses at Gulfstream Park and Tampa Bay Downs. While it's easier to plan out races for his stakes caliber horses, Attfield said it's much tougher for horses with conditions, given the competition from the likes of Todd Pletcher, Chad Brown, and Mike Maker, among others, in Florida over the winter. At the same time, those horses will need to get racing experience to prepare for next season.
"The stakes horses will have their spots down here," Attfield said. "There's one or two others that have conditions. They will run down here, but the purses are so small for the competition that you run against. I hate taking conditions away from horses for very little money. Some of them I have to run for sure. You can't sit around doing nothing when they haven't been doing too much in the summer. Some of them didn't get to run too much. We'll play it by ear as we go along."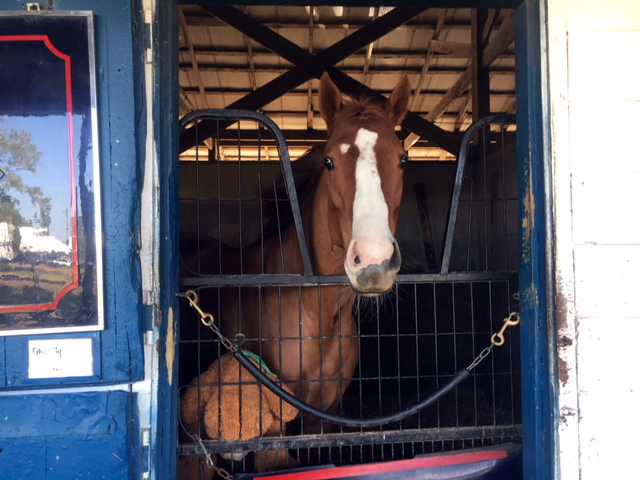 *
Two other Woodbine trainers found the winner's circle last week, including Mark Casse, who saddled Giada Vegas to a stakes win in the Blushing K. D. Stakes at Fair Grounds on December 16. Casse also found the winner's circle with Ride a Comet at Fair Grounds on December 17, and had pair of horses finish second among 15 starters last week, including Steel Shot at Fair Grounds on December 16 and He Takes Charge at Gulfstream Park on December 16.
Michael Blake sent out Classy Scarlett to a win at Laurel Park on December 16.
*
Jockey Luis Contreras finished second to Eurico Da Silva in the Woodbine jockey standings this year, and got his winter off to a great start with a pair of winners at Sunland Park on December 17. Contreras won the opening race of the day with Shoe Game, and then followed it up with a win on Shining Source in the Johnie L. Jamison Handicap.
Kirk Johnson also found the winner's circle at Mahoning Valley, as Sammy Jo Blue won the third race on December 16. Johnson also picked up a runner-up finish from his four starters at Mahoning Valley last week.
Rafael Hernandez recorded a pair of runner-up finishes from seven starts at Aqueduct last week.
Michelle Rainford recorded a seventh-place finish on Bad Nana at Penn National on December 14.
*
Here's a look at how the other Woodbine trainers fared last week, in alphabetical order, starting with Kevin Attard, who will be racing at Gulfstream Park this winter. Attard saddled a pair of starters at Gulfstream last week, including Chestnut Johnny, who finished third on December 17, and Bold Animaux, who finished fifth on December 15.
Sid Attard sent out Southern Gem to an eighth-place finish in the Grade 3 My Charmer Stakes at Gulfstream Park on December 16.
Josie Carroll also had a runner in stakes action at Gulfstream last week, as Grade 3 Maple Leaf Stakes winner Gamble's Ghost finished fourth in the Grade 3 Rampart Stakes on December 16.
Orbortunistic finished ninth, but was beaten just 3 ¾-lengths at Gulfstream Park on December 17 for trainer Gail Cox.
Scott Fairlie recorded a pair of seventh-place finishes from Bad Nana (Dec. 14) and Another Girl (Dec. 16) at Penn National last week.
Nick Gonzalez had a trio of runner-up finishes from five starters at Gulfstream Park last week, including Savannah Roxanna (Dec. 14), No Drinking Rules (Dec. 15), and Uncle B (Dec. 17). Gonzalez's other two starters finished fifth, including Conquest Dynasty (Dec. 15) and Tenacity Zip (Dec. 17).
Paula Loescher had a pair of runners at Tampa Bay Downs last week, including Above All Odds (7th, Dec. 15) and Patton's Girl (6th, Dec. 16).
Nick Mileni, Jr. sent out Devilish Style to an eighth-place finish at Penn National on December 14.
Steve Owens ran his first runner at the Gulfstream Park meet on December 13 when White Moon finished 12th.
Malcolm Pierce sent out a pair of runners to 10th-place finishes at Tampa Bay Downs last week, including Ultralight Beam and Westmoreland. Both horses ran on December 16.
Bear's Profit finished second beaten a half-length on December 13 at Tampa Bay Downs for trainer John Simms.
William Tharrenos saddled Remembering Mickey to a fourth-place finish at Gulfstream Park on December 14.