TORONTO, July 25, 2018 –  Three-year-olds will be in the spotlight on Saturday at Woodbine competing in a pair of $100,000 stakes events. A field of eight will contest the 119th running of the Toronto Cup over 1-1/8 miles on the turf while the six-furlong King Corrie Stakes has drawn seven contenders.
Trainer Norm McKnight will send out one of three Toronto Cup hopefuls looking for improved results after finishing out of the money in the Queen's Plate.
Bruno Schickedanz's Inge, who was claimed for $40,000 out of his final start of 2017 at Woodbine, spent the winter with McKnight's string at Oaklawn Park to prep for the Queen's Plate where he ended up finishing 11th in the field of 16 on June 30.
"It was a sub-par performance. I think he was just in a little bit over his head," said McKnight. "He's a nice colt, but I just think he's a notch below the stakes horses. However, we're kind of between a rock and hard place with somewhere to run him."
McKnight has opted to try the early season Wando Stakes winner on the turf for the first time on Saturday.
"He's by Victor's Cry and I believe they take to the grass pretty well so I thought it was worth a shot.
"I thought I had him set up pretty good going into The Plate. I really questioned the distance there, a mile and a quarter. We're shortening up a bit in this race so hopefully things will work out a little more in our favour and we can get a piece of it."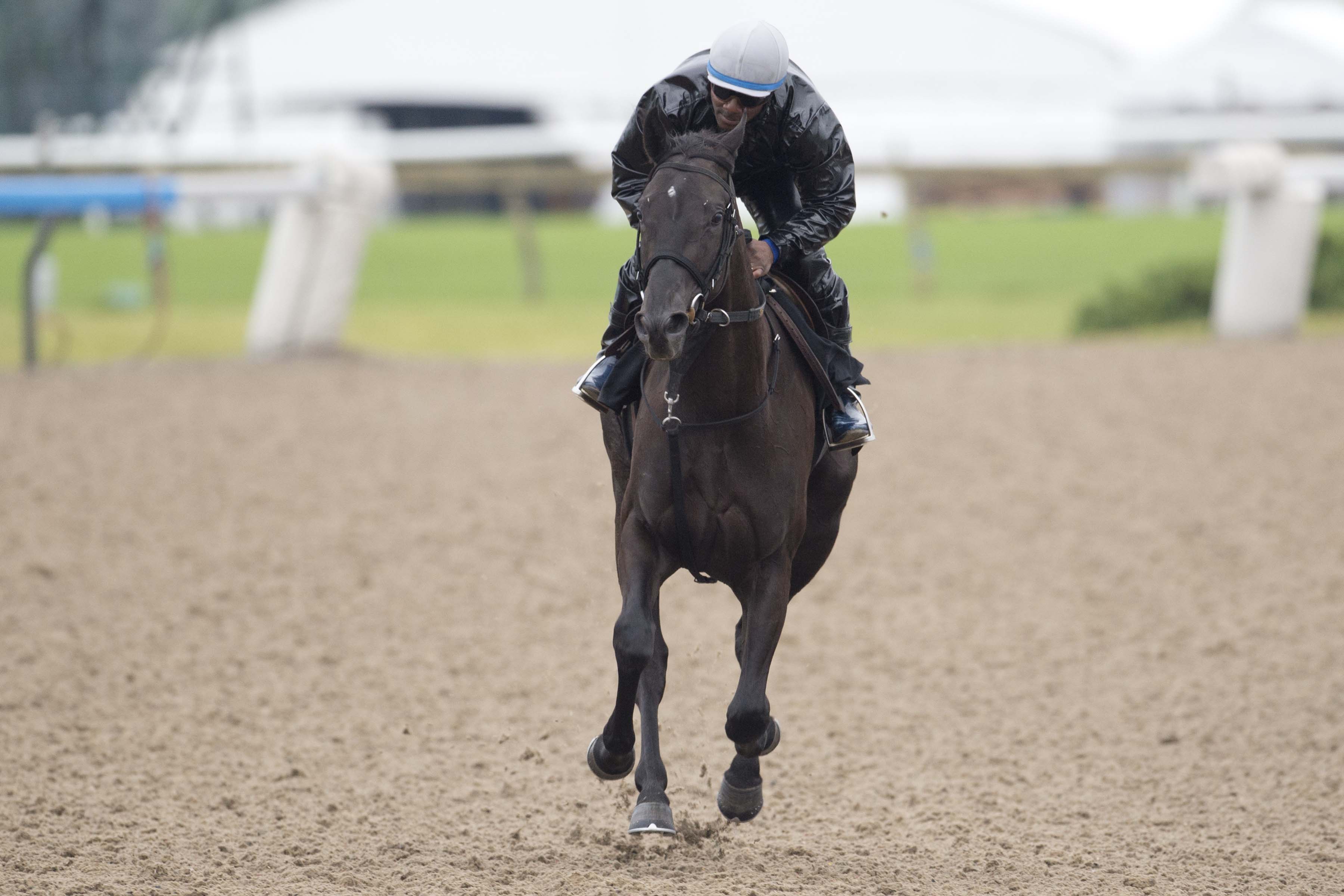 Other Queen's Plate starters in the field include Neepawa (10th) and Rose's Vision (14th), both homebreds of Chiefswood Stable, the winning owner of last year's Toronto Cup champion Final Copy. Neepawa is one of three Mark Casse trainees entered along with recent Woodbine winners Lookin to Strike and March to the Arch. Rose's Vision, who previously finished second to the highly-regarded Casse contender Telekinesis in the Plate Trial, is trained by Stuart Simon.
The Toronto Cup field also includes graded stakes winners Archaggelos, for conditioner Michael Dickinson, and the Darwin Banach trainee O'Kratos, with Flight Deck completing the line-up for trainer Michael De Paulo.
Like his stablemate, the McKnight-trained Wyatt's Town will be trying out a new racing surface for the first time on Saturday, in the King Corrie. Formerly conditioned by Steve Asmussen, the Woodbine newcomer also joined McKnight's stable via the claim box, purchased for $50,000 after a handy May 17 victory at Churchill Downs by Henley Thoroughbreds Ltd. and Newtop Stables.
"I thought he had pretty decent form on him and he was just very interesting to me, so we took a look at him and we liked what we saw," said McKnight of the colt, who has hit the board in all eight of his career starts. "We dropped the slip in for him when he was in for the tag and he came back and he won and raced a solid race at Churchill for us [on June 16].
"We had the King Corrie in mind when we claimed him. He's by Speightstown and if you look his stats up, a lot of his progeny really move up on synthetic. He'd never been on synthetic, he'd never been on grass, so I thought possibly there's a lot of upside.
"He's a very nice colt. I've been pleased with his breezes here so I'm looking forward to a very positive run from him on Saturday."
New to the Josie Carroll stable, graded stakes winner Run Away will also be making his Woodbine debut in the King Corrie.
Following a recent trip overseas to Great Britain, the Michael Maker-trained Hemp Hemp Hurray will return to Woodbine for the first time since a close second-place finish in the Grade 2 Summer Stakes last September.
Two-time Woodbine stakes winner Be Vewy Vewy Quiet is also a contender for trainer Robert Tiller and enters the King Corrie off a close runner-up performance on the turf in the Bold Ruckus.
Mark Casse trainees Blueblood and Souper Smart, and Stormfuhr from the Michael Mattine barn complete the field.
Here is a complete look at the fields for the Toronto Cup and King Corrie co-featured on Saturday's 10-program, which begins at 1 p.m.
$100,000 Toronto Cup – Race 8
Post – Horse – Jockey – Trainer
1. Flight Deck – David Moran – Michael De Paulo
2. Rose's Vision – Eurico Rosa Da Silva – Stuart Simon
3. Lookin to Strike – Patrick Husbands – Mark Casse
4. Archaggelos – Luis Contreras – Michael Dickinson
5. March to the Arch – Gary Boulanger – Mark Casse
6. Neepawa – Jerome Lermyte – Mark Casse
7. O'Kratos – Rafael Hernandez – Darwin Banach
8. Inge – Chantal Sutherland – Norm McKnight
$100,000 King Corrie Stakes – Race 5
Post – Horse – Jockey – Trainer
1. Hemp Hemp Hurray – Rafael Hernandez – Michael Maker
2. Blueblood – Patrick Husbands – Mark Casse
3. Souper Smart – Gary Boulanger – Mark Casse
4. Be Vewy Vewy Quiet – Sheena Ryan – Robert Tiller
5. Wyatt's Town – Eurico Rosa Da Silva – Norm McKnight
6. Stormfuhr – Alan Garcia – Michael Mattine
7. Run Away – Luis Contreras – Josie Carroll