TORONTO, May 30, 2019 – Souper Hot, who missed notching his first stakes win by a neck last year, gets another shot at added-money glory when he takes to the turf for the $100,000 Bold Ruckus Stakes, Sunday at Woodbine.
Last September, it was a case of close, but not close enough for Souper Hot in the running of the Bull Page Stakes, contested at the Toronto oval.
Owned by Carlo D'Amato and Stacey Van Camp, Souper Hot, under Patrick Husbands, was bumped at the start of the six-furlong feature, before the duo were able to find their way to the front end. But it was Bourbon Stritta (also set to contest the Bold Ruckus), second choice on the toteboard, who closed stoutly to take all the spoils in a photo finish.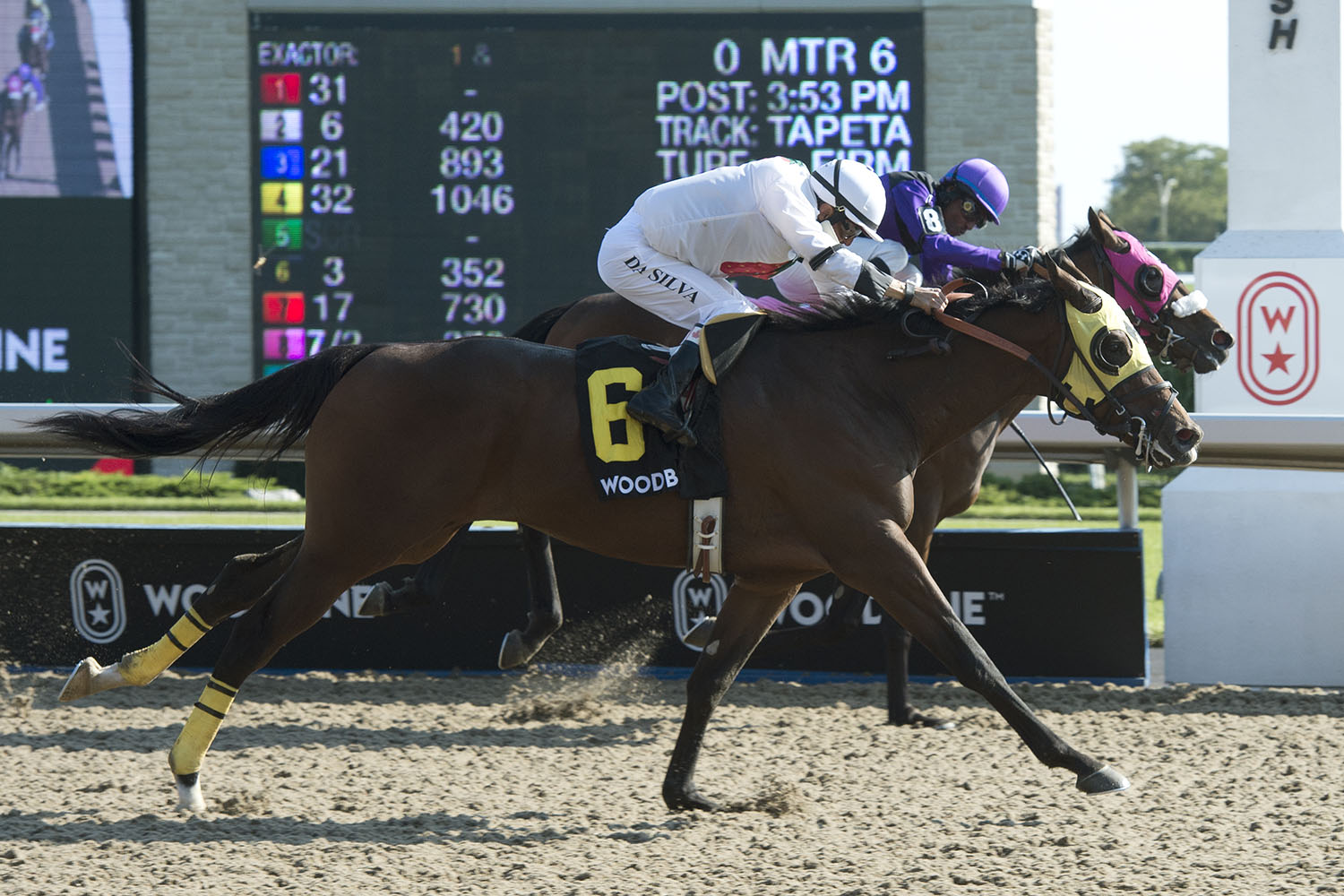 Now, Souper Hot, a three-year-old son of Souper Speedy, will get the opportunity to turn the tables on his rival and in doing so, deliver his connections his first stakes triumph.
"He's doing well," said trainer Mike Mattine. "He had a really good campaign last year. He won first time out and he raced well in three stakes races (Clarendon, Simcoe and Bull Page). I also thought he finished off the year well when he finished second in a six-furlong race on the Tapeta. It was a close one (also, a neck behind) too. This year, with the turf, it's a question mark."
Mattine, who has 373 career training wins, is hoping his bay colt will take well to the green scene.
"He's going into the race in great shape, so we'll just have to see. With him, he's just so laid-back as a colt. When he trains and he breezes, he just does what he has to. When he's out there racing, he does the same – he just does what he has to. Hopefully, he'll improve upon that this time. He's definitely a nice horse to have."
The veteran conditioner is seeing signs that Souper Hot is starting to mature and put it all together.
"I think the more he runs, the more he'll get better at everything," offered Mattine. "One day, he'll figure it out and kick-in a little more. But I can't knock him. He really does go out and try."
Souper Hot enters the Bold Ruckus off a third-place effort in his three-year-old debut, a 5 ½-furlong race on the Woodbine main on May 10.
"We're really looking forward to this opportunity," said Mattine.
Last year, Eskiminzin, a son of Cold Harbor, won the Bold Ruckus at odds of 6-1.
The Bold Ruckus is Race 8 on Sunday's 10-race card. First post time is 1:05 p.m. Fans can also watch and wager on all the action via HPIbet.com.
FIELD FOR THE $100,000 BOLD RUCKUS
POST – HORSE – JOCKEY – TRAINER
1 – Corduroy Road – Sheena Ryan – Robert Tiller
2 – G Prince of Silver – Jerome Lermyte – Mark Casse
3 – Souper Success – Jesse Campbell – Mike De Paulo
4 – Souper Hot – Eurico Rosa Da Silva – Mike Mattine
5 – Bourbon Stritta – Kazushi Kimura – Ralph Biamonte
6 – Society's Tiger – Rafael Hernandez – Katerina Vassilieva