It's only fitting that Chef Scott Davidson has a lot on his plate these days.
Just three-plus months into his head chef role with Woodbine Entertainment, Davidson is as busy as he can ever recall being.
But he's not complaining.
"It's a really exciting time for Woodbine right now. We have such an eclectic and energetic crowd that comes to racing and they are looking for new experiences. To be able to come in on the ground floor of the journey that Woodbine is going to be on, the sky is the limit. We want to enhance the world-class racing with a fantastic food experience across the board."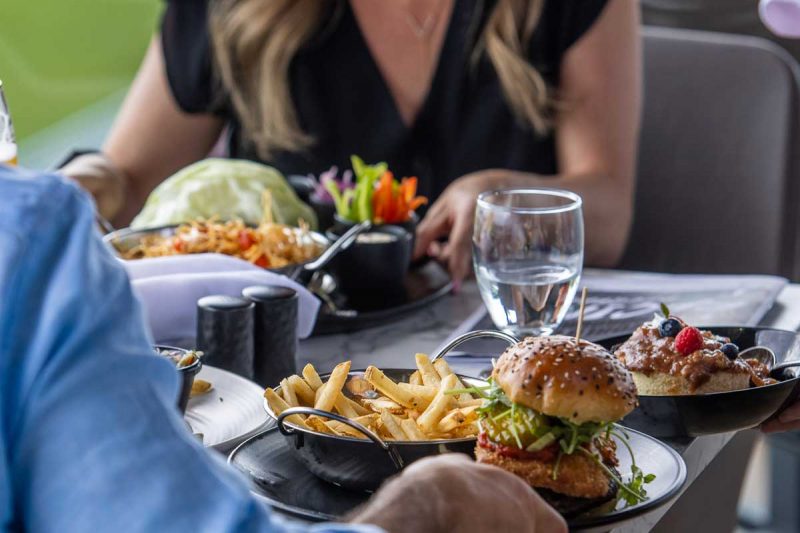 That experience includes a new approach to the menus and food offerings at both Woodbine and Woodbine Mohawk Park.
It's an outlook that has Davidson excited about what is already in the works, and also for what is to come.
"The enhancements we are going to add to racing, just in terms of the fundamental shift from buffet to a la carte, appealing to a whole new crowd and new fans, is really exciting. For us, at Woodbine, it's a huge mind shift, but it also allows us to stay more current with trends, follow what's happening in the industry and work more closely with the suppliers and farmers to offer more seasonality in our food. With a la carte, it also allows us to also appeal to people's dietary needs. Being involved in changing all these venues from buffet-centric to a la carte frame of mind is exciting, to say the least."
Davidson and his staff have been hard at work, meticulously preparing plans to showcase what will be one of the Greater Toronto Area's most diverse and inviting menus.
From farm to table, to curated ingredients, to engaging offerings for all palates, dining at both Woodbine properties is being crafted to amplify the world-class racing experience.
"The development part of it is a lot of fun. Again, going back to the a la carte, it's a case of less being more these days. Instead of presenting a big, busy menu that has 60 items on it, it's about doing something a little more refined with 20 items and doing those items extremely well. Staying away from packaged goods, doing fresh to order as much as possible, that's the fun element of a la carte, keeping it fresh. We want to support Canadian farmers and companies. We're partnering up with some of the smaller companies, which gives us the chance to have some creative products that aren't necessarily available to the mass market of restaurants in Ontario.
"The ability to be quick on our feet, to introduce limited time offers, and doing really creative features surrounding local suppliers, emphasizing the seasonality of the fruits and vegetables – there are so many wonderful possibilities. Doing all these great things is what makes a la carte so special. The flavours are fresh and interesting, which allows you to be creative, and keeps the guests engaged. It's a bonus to have that captive audience coming here all the time."
An audience, noted Davidson, who will have a variety of venues to choose from when it comes to dining.
One of the new spots that is generating buzz, inside and outside of racing circles, is the new Stella Artois Terrace.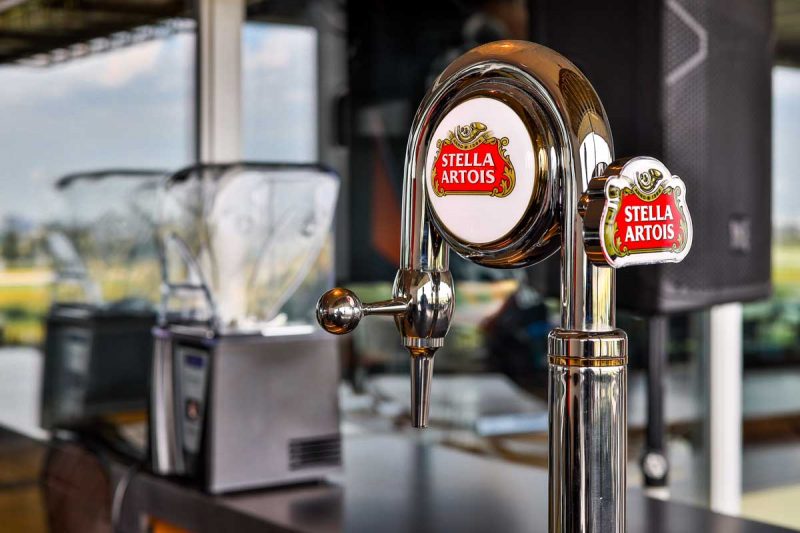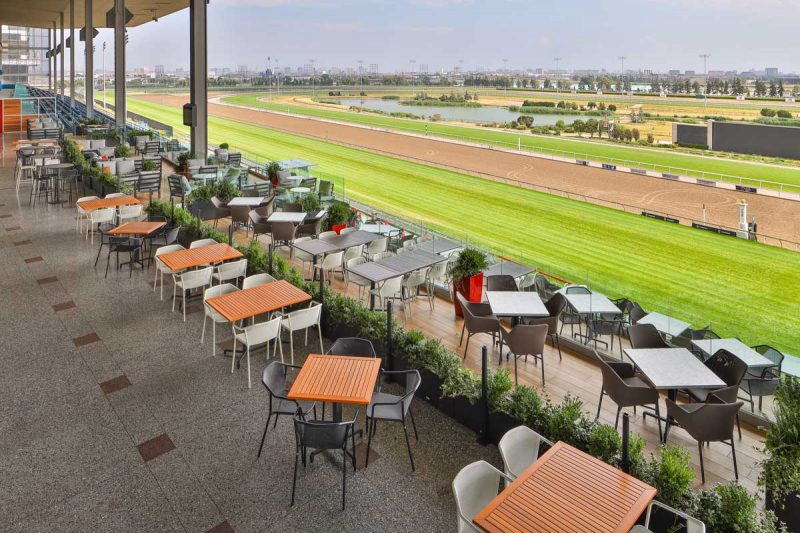 Situated on the third floor in the Woodbine grandstand, the terrace delivers guests with a well-rounded menu accompanied by a panoramic view of the racetrack and accompanying landmarks.
Davidson has a familiar face along for the culinary journey.
"We just brought on a talented young chef, Jay Gerelde, to help lead the charge on the Stella Artois Terrace. He comes from a heavy a la carte background, so he is excited about the possibilities with this beautiful new space. I was lucky enough to work with Jay many years ago when he was a young apprentice. I've watched him grow and flourish. He has a lot of creative ideas for the terrace, which we are all looking forward to seeing open."
There is plenty more to keep track of, dining-wise, at Woodbine and Mohawk Park.
And there will be something for everyone.
"The ability to have that kind of draw, to bring a unique cross-section of guests, is something that we are so excited about. The food journey Woodbine Entertainment is on is really one of a kind. As we go forward, there is going to be so many new and interesting ways to appeal to our guests. There is a kitchen renovation coming to the Woodbine Club, which will mean a little more creativity in the menu. That will be an ideal complement to all the great spaces we have at Woodbine and Mohawk. There are a lot of really exciting things to come."
For someone who has been in the food world since his early teens, Davidson's role with Woodbine, though in its early stages, has been a treasured opportunity.
"As much as I tried a lot of other professions, I've been in kitchens since I was about 13. I've been very blessed to have worked with a lot of great chefs over the years. I started out in Toronto and journeyed out west in Banff and Lake Louise, working in some of the bigger hotels. After I was out west, I worked in the U.S. for a bit, working for a hotel chain, and then made my way to Turks & Caicos for about two years. I enjoyed working at a resort and the fast pace that comes with that.
"I worked my way back to Toronto and since I've been back here, in my late 20s, I ran Wayne Gretzky's restaurant downtown for a while, which was during the 2000 Winter Olympics when he was the GM of Team Canada. That was a great opportunity. From there, I worked for some of the larger restaurant chains, I also consulted, and then this wonderful opportunity came up with Woodbine. Damon [Smith, Head of Hospitality, Woodbine], approached me – our paths had crossed at different companies, never at the same time – and here I am."
Excited, no doubt, to strengthen the synergy between Woodbine Entertainment's first-class dining and racing offerings.
"There really is so much to look forward to. I'm so excited to be part of this amazing journey."
-30-
Chris Lomon, Woodbine Communications / @WoodbineComms