TORONTO, February 5, 2020 – The Jockey Club of Canada's Graded Stakes Committee held its annual review of the Graded and Listed Stakes races in Canada. The number of Graded Stakes in Canada will remain at 45. However, six races currently with Black Type status will be upgraded to Listed status for 2020.
The Graded Stakes Committee meeting was conducted by Committee Chair, Ross McKague, who was accompanied by all Committee Members, Jeffrey Begg, Tom Cosgrove, Catherine Day Phillips and Jockey Club of Canada's Chief Steward R. Glenn Sikura. As well, the attending racetrack representatives included Julie Bell, Jessica Buckley, Matt Jukich, Scott Lane, Darren MacDonald, Rob MacLennan and Nichelle Milner.
After reviewing the North American Race Committee (NARC) figures and the Race Quality Scores (RQS) for all Graded and Listed races in Canada, the Committee determined that six, highly qualified, open Black Type races will be elevated to Listed status for 2020. The races include, the Belle Mahone S., Flaming Page S., Sweet Briar Too S., Charlie Barley S., Alywow S., and Ruling Angel S. These races had previously been considered ineligible for Graded and Listed status.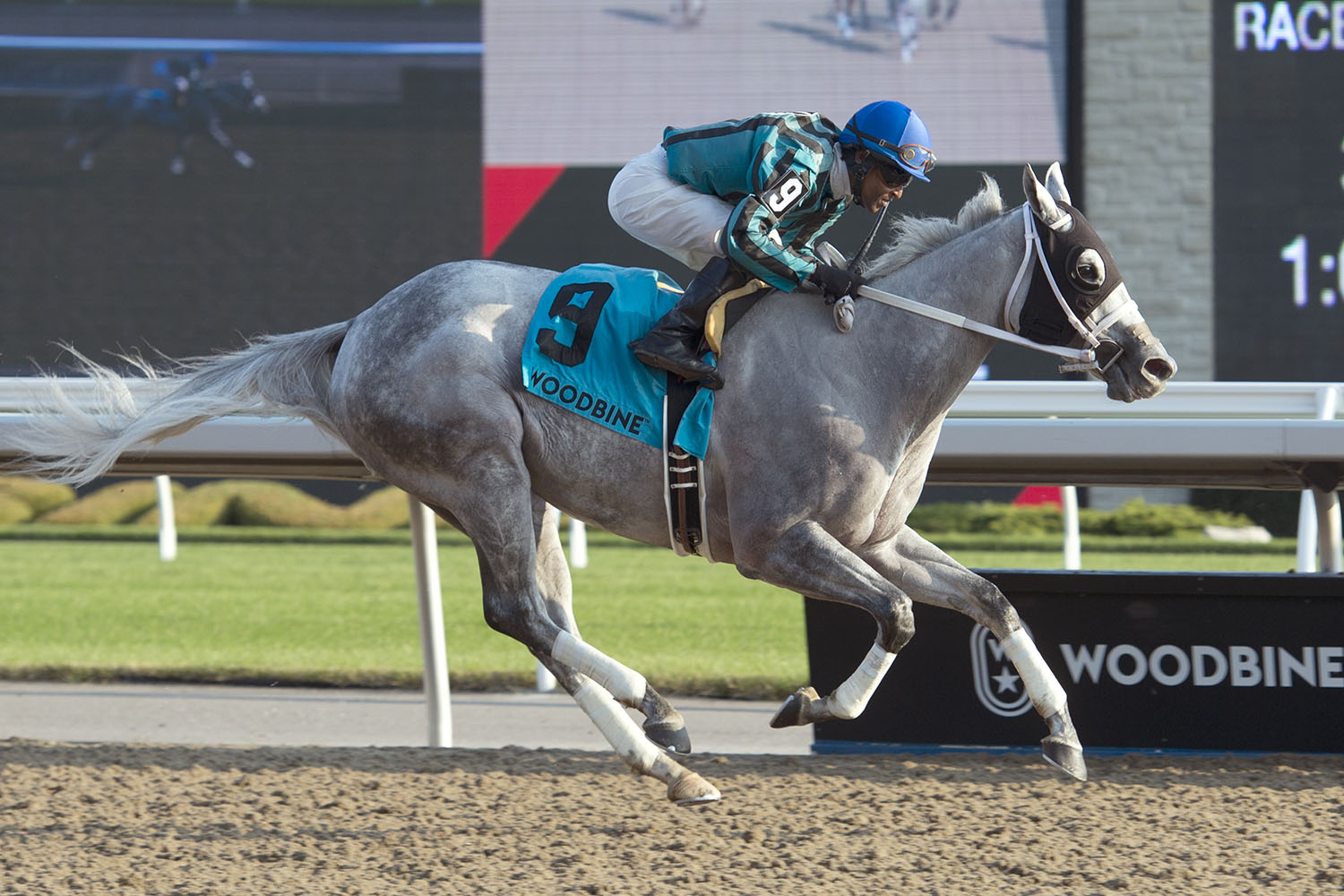 Other changes include distance decreases for the G2 Nijinsky S. decreasing from 12 furlongs to 10 furlongs, the G3 Dominion Day S. decreasing from 10 furlongs to 9 furlongs, the G3 Singspiel S. decreasing from 12 furlongs to 10 furlongs and the G3 Durham Cup S. decreasing from 9 furlongs to 8.5 furlongs for 2020.
Additionally, Fantasy S. was downgraded from Listed Status to Black Type for 2020.
The Jockey Club of Canada Graded Stakes Committee evaluates and reviews the Graded Stakes in Canada annually and determines whether races should be upgraded, downgraded or remain the same. The Committee bases their decisions on the cumulative NARC ratings for five consecutive years as well as the most recent and Black-type RQS Scores.
 Graded Stakes for 2020 in Canada:
| | | | | |
| --- | --- | --- | --- | --- |
| Name of Stakes Race | Grade | Distance | Track | Age/Sex |
| Current G1s |   |   |   |   |
| Canadian International (Pattison) | G1 | 12T | WO | 3up |
| Woodbine Mile (Ricoh) | G1 | 8T | WO | 3up |
| Northern Dancer Turf | G1 | 12T | WO | 3up |
| E.P. Taylor Stakes | G1 | 10T | WO | 3up f/m |
| Natalma Stakes | G1 | 8T | WO | 2yof |
| Summer Stakes | G1 | 8T | WO | 2yo |
| Highlander Stakes | G1 | 6T | WO | 3up |
| | | | | |
| Current G2s | | | | |
| Nijinsky Stakes | G2 | 10T | WO | 3up |
| Play The King Stakes | G2 | 7T | WO | 3up |
| King Edward Stakes | G2 | 8T | WO | 3up |
| Autumn Stakes | G2 | 8.5 | WO | 3up |
| Kennedy Road Stakes | G2 | 6 | WO | 3up |
| Nearctic Stakes | G2 | 6T | WO | 3up |
| Connaught Cup Stakes | G2 | 7T | WO | 4up |
| Eclipse Stakes | G2 | 8.5 | WO | 4up |
| Nassau Stakes | G2 | 8T | WO | 3up f/m |
| Dance Smartly Stakes | G2 | 10T | WO | 3up f/m |
| Canadian Stakes | G2 | 9T | WO | 3up f/m |
| Bessarabian Stakes | G2 | 7 | WO | 3up f/m |
| Royal North Stakes | G2 | 6T | WO | 3up f/m |
| | | | | |
| Current G3s | | | | |
| Grey Stakes | G3 | 8.5 | WO | 2yo |
| Mazarine Stakes | G3 | 8.5 | WO | 2yof |
| Marine Stakes | G3 | 8.5 | WO | 3yo |
| BC Premier's Handicap | G3 | 11 | HST | 3up |
| Seagram Cup Stakes | G3 | 8.5 | WO | 3up |
| Dominion Day Stakes | G3 | 9 | WO | 3up |
| Singspiel Stakes | G3 | 10T | WO | 3up |
| Durham Cup Stakes | G3 | 8.5 | WO | 3up |
| Valedictory Stakes | G3 | 14 | WO | 3up |
| Bold Venture | G3 | 6.5 | WO | 3up |
| Vigil Stakes | G3 | 7 | WO | 4up |
| Ballerina Stakes | G3 | 9 | HST | 3up f/m |
| Ontario Fashion Stakes | G3 | 6 | WO | 3up f/m |
| Seaway Stakes | G3 | 7 | WO | 3up f/m |
| Maple Leaf Stakes | G3 | 10 | WO | 3up f/m |
| Ontario Matron Stakes | G3 | 8.5 | WO | 3up f/m |
| Whimsical Stakes | G3 | 6 | WO | 4up f/m |
| Hendrie Stakes | G3 | 6.5 | WO | 4up f/m |
| British Columbia Derby | G3 | 9 | HST | 3yo |
| Canadian Derby | G3 | 10 | CTM | 3yo |
| Ontario Derby | G3 | 9 | WO | 3yo |
| Selene Stakes | G3 | 8.5 | WO | 3yof |
| Ontario Colleen Stakes | G3 | 8T | WO | 3yof |
| Trillium Stakes | G3 | 8.5 | WO | 3up f/m |
| Jacques Cartier Stakes | G3 | 6 | WO | 4up |
For complete information, visit The Jockey Club of Canada's website: 2020 Canadian Graded and Listed Stakes
(The Jockey Club of Canada)