TORONTO, October 25, 2020 – Theregoesjojo, trained by Mike De Paulo and owned by Samotowka Stables, earned this year's Turf Endurance title and $25,000 in bonuses for his connections after putting forth a pair of commanding performances in the Woodbine series.
Theregoesjojo earned 27 points to top the standings through the first three legs of the series. The five-year-old English Channel gelding, who was second to Artistico in the 1-3/8-mile opening leg at the beginning of August, won the 1-1/2-mile second round on August 29 and the 1-5/8-mile marathon on October 8 by a combined 6-1/2 lengths in rein to Kazushi Kimura.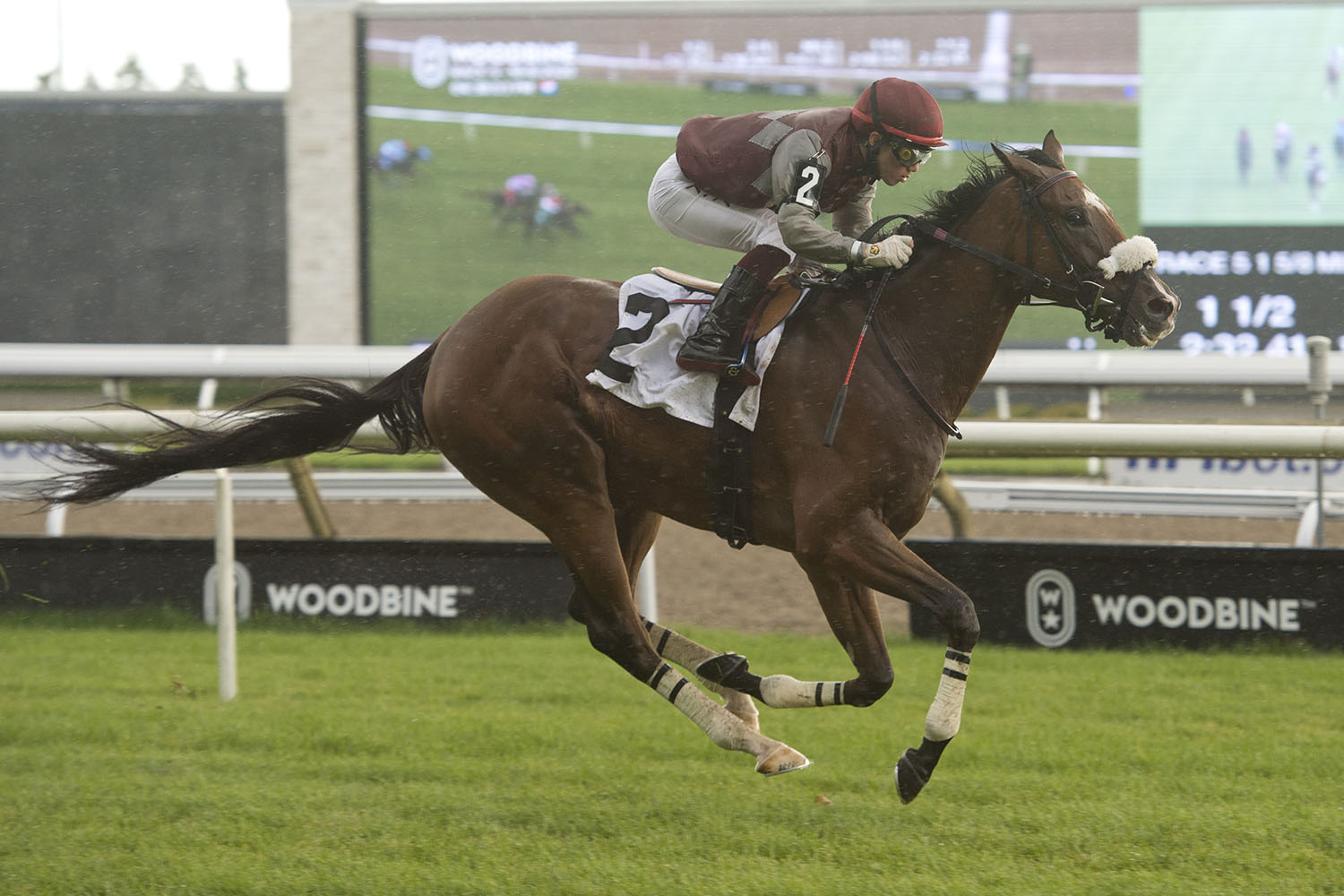 A total of $40,000 in bonuses were awarded to the top three finishers, with the winning connections receiving $25,000.
Artistico, trained by Sylvain Pion for 4U Thoroughbred Racing Stable, was second in the point standings with 16 and Peace of Ekati accumulated 12 points to place third for trainer Ashlee Brnjas and Colebrook Farms.
The fourth leg of the series, which was scheduled for this weekend, was cancelled due to lack of entries, therefore concluding the series for 2020.