Get to know the equine stars of Woodbine Racetrack, as we go beyond the chart lines and stat sheets to deliver three fascinating facts about a horse who will look to make their mark in 2022.
This week, multiple graded stakes winner Silent Poet, with two-time Queen's Plate winner trainer Nicholas Gonzalez sharing three inside-track facts about the veteran star.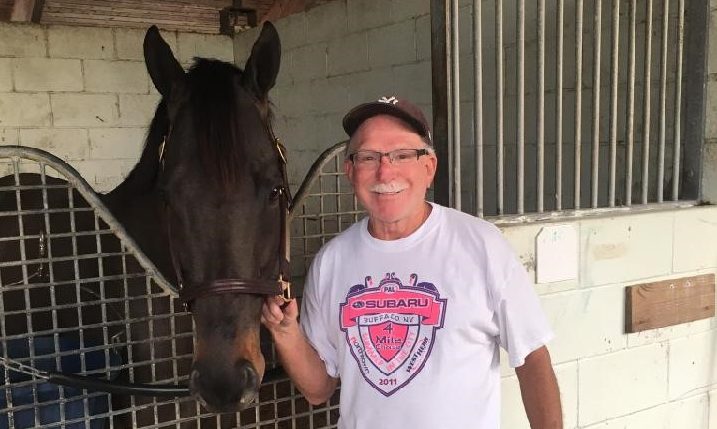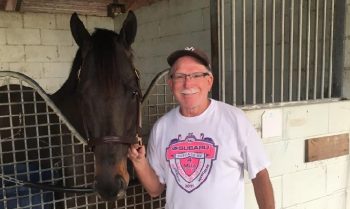 Silent Poet
Age: 7
Sire: Silent Name (JPN)
Dam: Cara Bella
Record: 23 starts 11-5-2
Earnings: $892,137 (U.S.)
Trainer: Nicholas Gonzalez
Owner: Stronach Stables
Breeder: Adena Springs
Need to know: First graded stakes victory came in the Grade 2 Play the King on August 24, 2019.
Rhyming off the compliments: "He's a 'man's man' when it comes right down to it. He was a little studdish when he was a young guy, and now, he's a mature seven-year-old gelding. He's in a very good place mentally and physically. Between the farm in Ocala and the farm here in Ontario, they do such a wonderful job with him. By the time he comes into me, it just makes my life so much easier. The way I look at it, I bounce out of bed every day at four in the morning, knowing that I get to see him. That's how much of a pleasure it is."
Earning his pinstripes: "If I were to liken him to an athlete, I'd go with Mickey Mantle. I'm an old, old, old born in Niagara Falls [N.Y.] New York Yankees fan, so I go back to the Mickey Mantle and Roger Maris days in 1961, when Maris broke Babe Ruth's home run record. I still think about it now. One of the most important things to me back then, when it was Mantle and Maris in right and centre, was that Mickey Mantle missed almost 20 games due to injury that year and he had 57 home runs when Maris had the record with 61. 'Poet,' he would be my Mickey Mantle."
All about the strut: "I think he does know how good he is because in his own way, he's kind of cocky. He's a cocky kind of guy. He struts his stuff when he's out there on the racetrack. He has such a beautiful gallop, but if some horse tries to come running up the inside of him, it's almost if he growls because he doesn't want to let the horse get by. There are things like that about him which make him so cool. He's also so spoiled. He stands at the front of his stall and gets whatever he wants. And when it comes to flipping the switch from the barn to the gate, any rider that's been on him, they emphasize what a great horse he is to ride. He just knows his job, and he just loves the competition."
Woodbine Communications