TORONTO, August 8 – A three-year-old daughter of Daaher, Miss Savvy looks to hit the stakes jackpot in her first added-money appearance, Saturday's $100,000 Duchess Stakes at Woodbine.
Owned by The Very Dry Stable, Miss Savvy has four wins from eight lifetime starts, including a three-race win streak that ended when she finished fourth in her most recent test, a six-furlong race on the Toronto oval main track.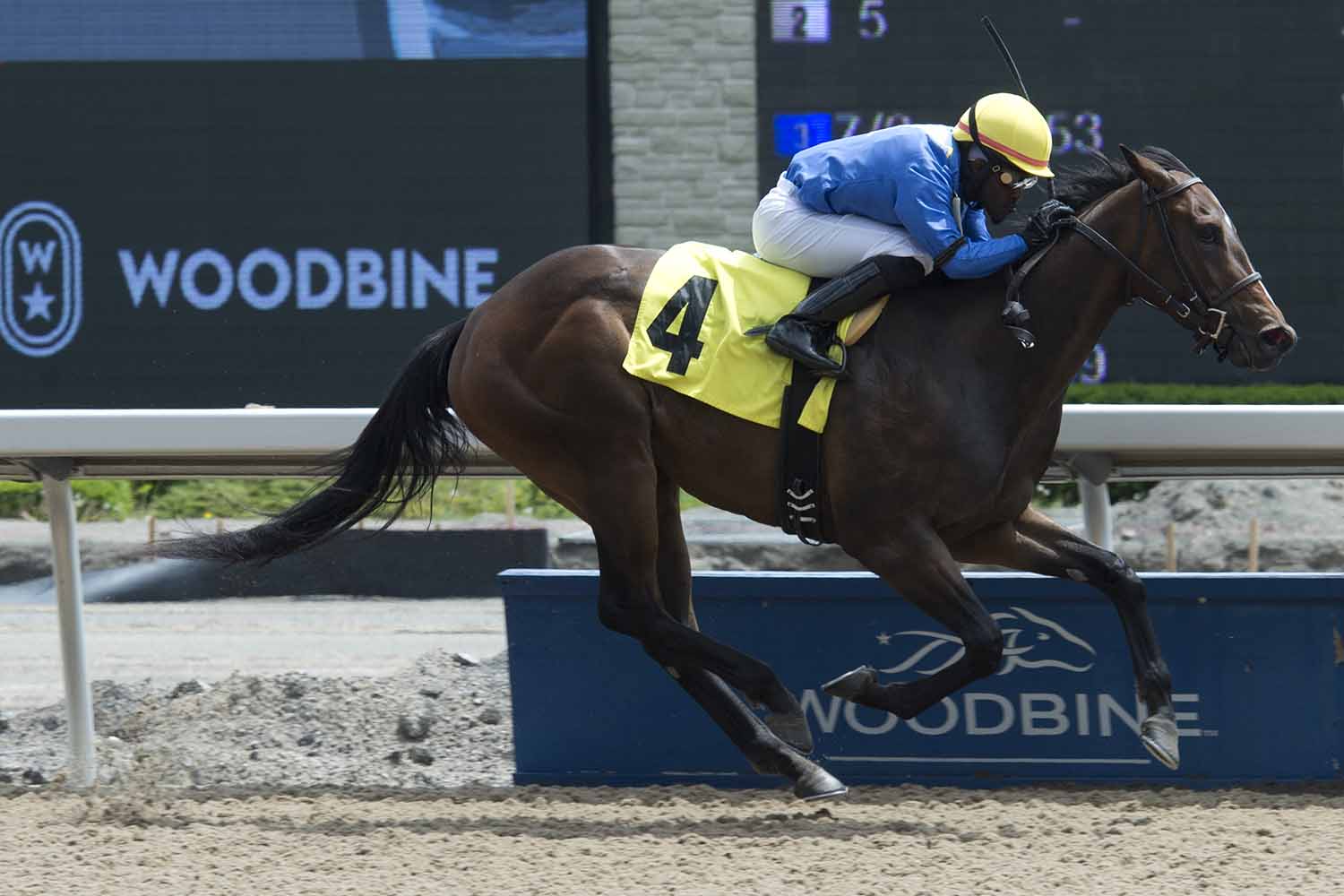 Prior to that effort, the Kentucky-bred reeled off a trio of triumphs, highlighted by a four-length romp at 6 ½-furlongs on June 3.
Hall of Fame conditioner Robert Tiller is hoping the dark bay can spring the upset on Saturday and return to the winner's circle.
"We're taking a shot there," he said. "She's a decent filly. If she can get the 7/8ths, she'll run a credible race. She's going into the race in good order and hopefully she can run a big one."
Miss Savvy came to the Tiller barn following a claim last December.
"I was looking and looking, watched her and said, 'Let's claim her.' She seemed to have guts when I saw her race. She looked like the kind of horse that could beef it up. I saw her in the paddock and thought she was good-looking filly, so we took a shot at her, and it's turned out just fine. I was a little concerned about her this spring, but she came around well and we're quite pleased with her."
The Duchess will be the first time Miss Savvy has run seven furlongs under the tutelage of Tiller, who is 56 wins shy of 2,000 for his career.
"I'd rather go seven than six," he offered. "Her last race (fourth, on June 23), she tried really hard, but it was an awfully fast half (:44.72) to be head-and-head in. So, we'll see what happens. But you never know."
Tiller won the 2001 edition of the Duchess with Meadow Gem, a daughter of Meadow Flight who won four races, along with a second and a third, from six career starts.
Inducted into the Canadian Horse Racing Hall of Fame, Tiller believes his charge will put forth a strong performance this weekend despite being a longshot.
"Unfortunately, she's run through her conditions and it's hard to find races," noted Tiller. "But we're taking a shot at the moon. I think she'll run a good one."
FIELD FOR THE DUCHESS
Post / Horse / Jockey / Trainer
1 / Miss Savvy / Christopher Husbands / Robert Tiller
2 / Glamanation / Luis Contreras / Norm McKnight
3 / Souper Striking / Gary Boulanger / Michael Trombetta
4 / Love to Learn / Eurico Rosa da Silva / Sid Attard
5 / Win the War / Patrick Husbands / Mark Casse
6 / Hanalei Moon / Rafael Hernandez / Mark Casse