TORONTO, July 28, 2021 – A pair of $125,000 main added-money events for two-year-olds, the My Dear, and Victoria, along with the $100,000 turf Alywow Stakes, highlight Saturday afternoon's card of racing at Woodbine.
Eight rookie fillies will take to the Toronto oval Tapeta in the My Dear, a 5 ½-furlong sprint carded as race seven.
Entrants include Diabolic, a grey daughter of Dark Angel, who won her debut at Gulfstream in May. The Irish-bred filly is owned by D.J. Stable LLC and Nexus Racing Club, and trained by Mark Casse. The Hall of Fame conditioner also sends out Lois Len, an Ontario-bred daughter of Hunter's Bay. Royal Engagement, also a first-time winner, will make her stakes debut for trainer Timothy Hamm, and owner Perry Harrison. Bid Once, a daughter of California Chrome, will look to build off a strong maiden-breaking score in her debut on June 19.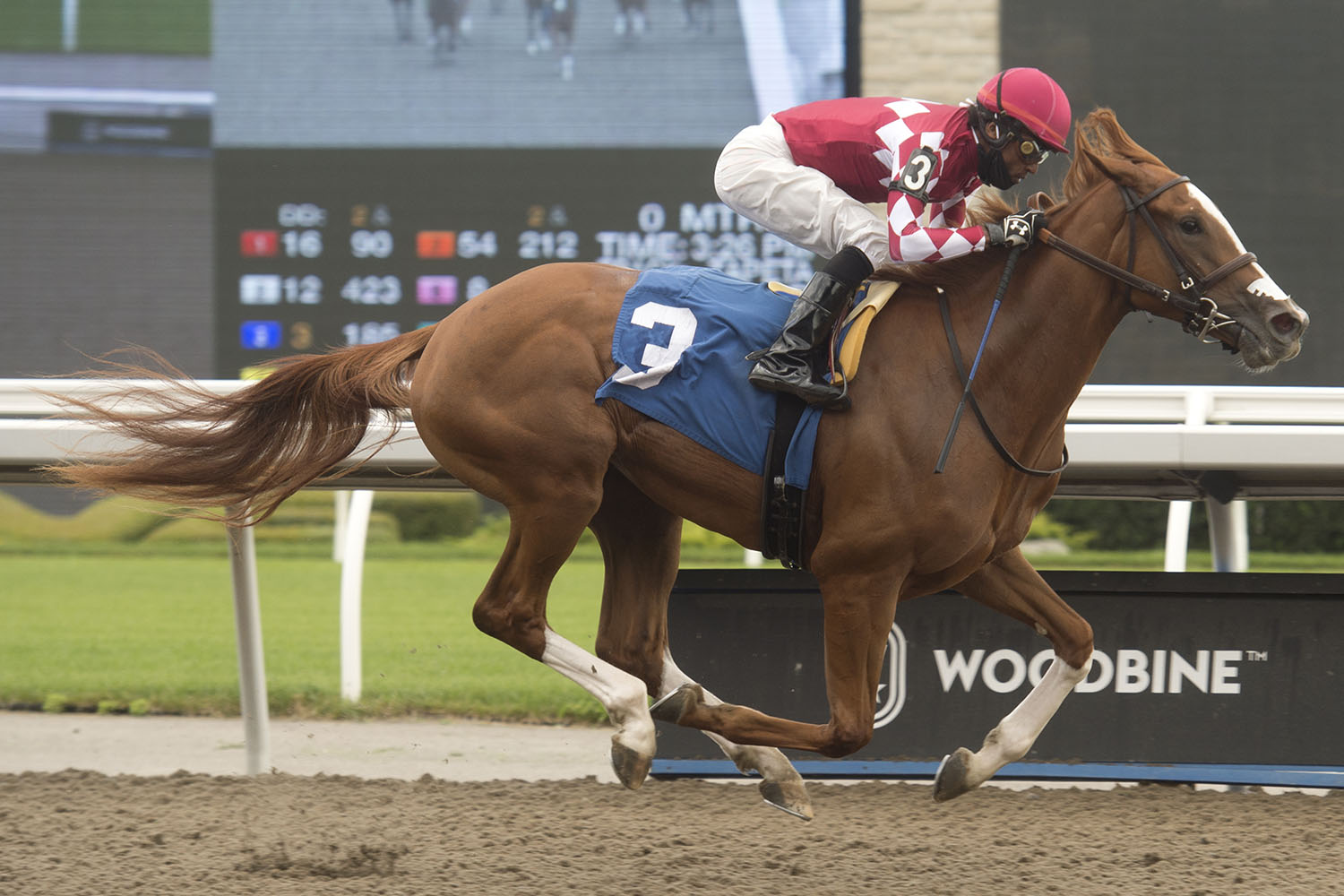 One race later, eight other first-year rivals square off on the Woodbine main in the 5 ½-furlong Victoria.
Concealed Carry, trained and owned by Barb Minshall, looks to make it two consecutive trips to the winner's circle after taking his debut on June 20. The son of Competitive Edge was bred by Terrazas Thoroughbreds LLC. Mowins will make the trek from Indiana Grand to contest his first added-money event. Sporting a record of 1-1-0 from two starts, the son of Mohaymen won his most recent start on June 15. One Timer, trained by Larry Rivelli, arrives at the Victoria off a sizzling curtain-raising effort at Arlington, winning the 5-furlong main track race by 12 ½-lengths. Richard Ravin and Patricia's Hope LLC own the Kentucky-bred son of Trappe Shot.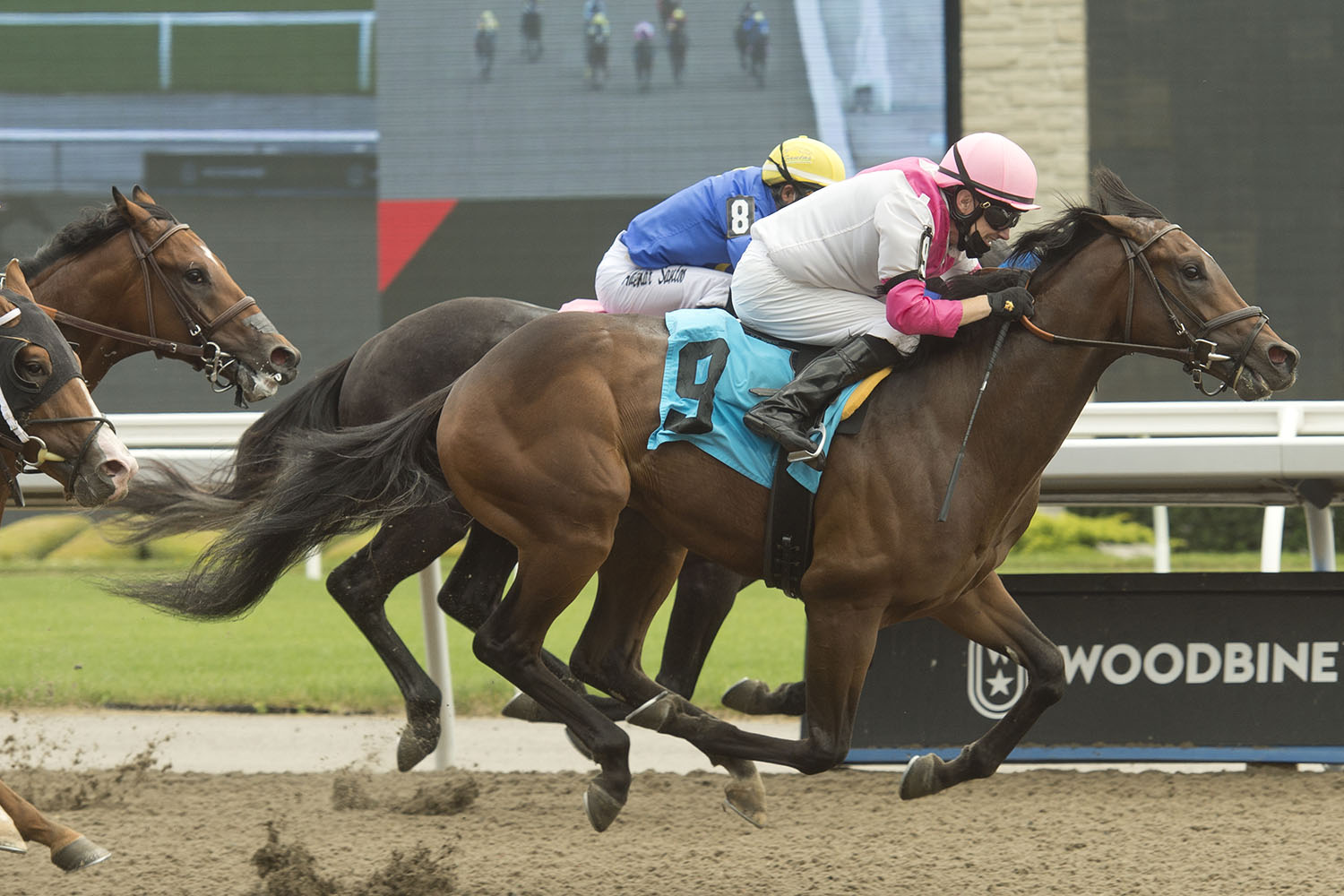 The Alywow, named in honour of the Kinghaven great, who was named Canada's Horse of the Year in 1994, kicks off the added-money action in race three.
Six three-year-old filly hopefuls will line up in the gate for the 6 ½-furlong trek over the E.P. Taylor Turf Course.
Lady War Machine, trained by Canadian Hall of Fame inductee Josie Carroll, heads into the Alywow off a sharp maiden-breaking performance on July 3. The daughter of Street Boss is owned by Mark Dodson. Star Shoot Stakes champ Can't Buy Love will make her second straight start at Woodbine. Trained by Michael Trombetta, the daughter of Twirling Candy is owned by Larry Johnson. Multiple stakes placed Honey Pants, sporting a record of 2-3-0 from seven starts, looks to deliver her connections, trainer Christophe Clement, and owners Jim Bakke and Gerald Isbister, her first stakes crown. Hard Street, owned by Al & Bill Ulwelling, aims for her second straight win after a maiden-breaking victory on July 8. The daughter of Hard Spun is trained by Kevin Attard, and was bred by Tall Oaks Farm.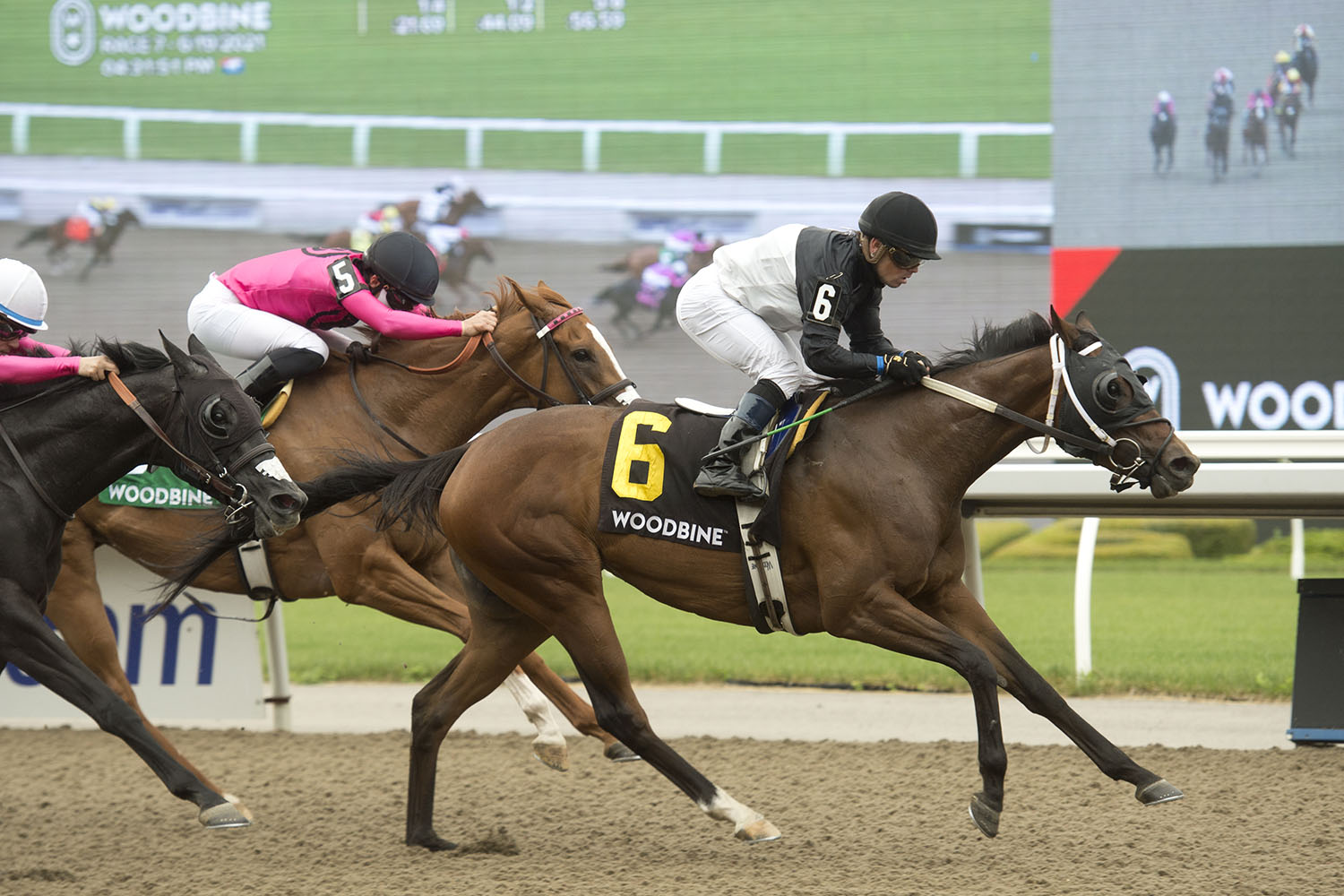 First-race post time for Saturday's 11-race card is 1:10 p.m. Fans can watch and wager on all the action with HPIbet.com.
FIELD FOR THE $125,000 MY DEAR STAKES
POST – HORSE – JOCKEY – TRAINER
1 – Diabolic (IRE) – Antonio Gallardo – Mark Casse
2 – Jimmy is a Breeze – Omar Moreno – Alex McPherson
3 – Royal Engagement – Kazushi Kimura – Timothy Hamm
4 – Lois Len – Patrick Husbands – Mark Casse
5 – Bid Once – Steven Bahen – Ian Howard
6 – Gorman – Emma-Jayne Wilson – Kelsey Danner
7 – Curlin Candy – Justin Stein – Michael De Paulo
8 – Guileful – Simon Husbands – Nathan Squires
FIELD FOR THE $125,000 VICTORIA STAKES
POST – HORSE – JOCKEY – TRAINER
1 – Ultimate Answer – Larry Munoz – Martin Hinckson
2 – Concealed Carry – David Moran – Barb Minshall
3 – Mowins – Kazushi Kimura – Michael Lauer
4 – Twenty Four Mamba – Rafael Hernandez – Mark Casse
5 – Romantic Gamble – Luis Contreras – Josie Carroll
6 – One Timer – E.T. Baird – Larry Rivelli
7 – Summer Sunset (S) – Emma-Jayne Wilson – William Tharrenos
8 – Feelthebeat – Sunny Singh – Norm McKnight
FIELD FOR THE $100,000 ALYWOW STAKES
POST – HORSE – JOCKEY – TRAINER
1 – Lady War Machine – Patrick Husbands – Josie Carroll
2 – La Libertee – Emma-Jayne Wilson – Mark Casse
3 – Can't Buy Love – Justin Stein – Michael Trombetta
4 – Honey Pants – Kazushi Kimura – Christophe Clement
5 – Hard Street – Omar Moreno – Kevin Attard
6 – Dirty Dangle – Rafael Hernandez – Mark Casse