​By Beverley Smith for woodbine.com
TORONTO, February 14 – Don and Kathy Pleterski have taken their wedding vows to heart. Not just once, but twice.
The veteran horseman and his wife were both immigrants to Canada during the 1970s, she a Croatian from the former Yugoslavia, he a Slovenian. A chance meeting changed the course of their histories together.
Pleterski was entering a dance club with his male friends, while Kathy was leaving with a group of her friends. They paused at the door, because some of them knew each other.
But Kathy was a new face to Pleterski and he was struck, instantly. He told his friends to stay away from her, because she was his. And he was going to marry her, he told them. They could look at the others, if they so wished. But not Kathy.
Pleterski liked her personality right away. "She wasn't shy about telling you off," he said. "Just the kind of person I like."
This meeting happened in October. They were married at city hall the next March, on the first day of spring. It poured with rain that day, which is supposed to be good luck. It's supposed to signify that you will have children. It signifies the washing away of bad memories, allowing a new, fresh chapter. It signifies the marriage will last: a wet knot is difficult to undo.
It must have been good luck. The Pleterskis said their vows, for the first time, in 1972. And they are still together.
Wherever Pleterski went, Kathy followed. Kathy had been a seamstress for the House of Braemore, a furniture company, while Pleterski had been a materials coordinator in a tool and dye shop in Markham, Ontario. It was a good job: he was in charge of all the material coming in, assigning it to the proper spot, taking samples, measuring it up, making sure it was as ordered.
But then he discovered horse racing. And it was love at first sight. A friend took Pleterski to Woodbine one day and "That was it," he said. "This is the place for me."
At first, they owned horses. They had four or five with a trainer. But one day, the light bulb went on, and Pleterski reasoned that he had to pay bills for these horses and why shouldn't he do the job himself, particularly because he had the desire to. So he eventually got his trainer's licence.
Kathy followed him, helping out at the barns, mucking out stalls, bathing the horses. She quickly found out that although she had always had to wake Don up to go to his tool and dye job, she had no troubles with him wanting to get up at 4 or 5 a.m. to work at the racetrack.
"The money wasn't as good," Pleterski said. "The hours weren't that great either, but you get used to it."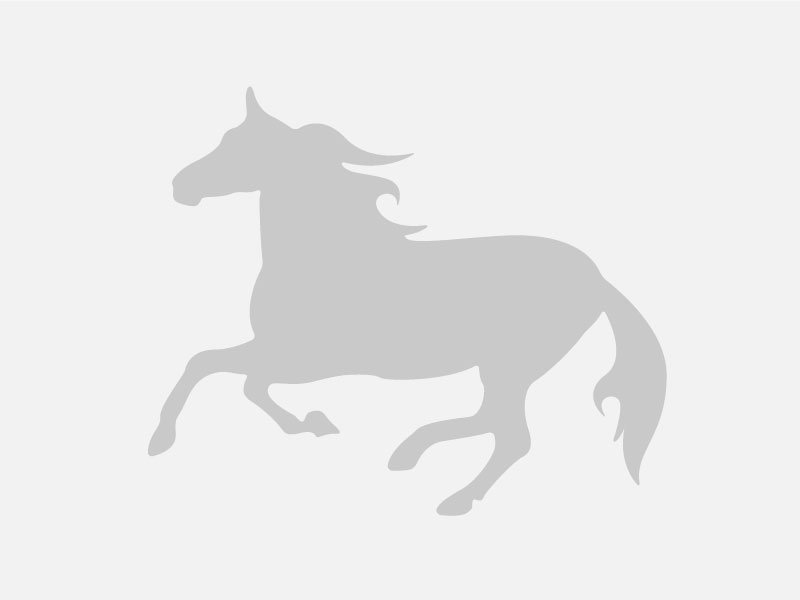 Rock's Sweet Thing leaps to victory for the Pleterskis (Mike Burns Photo)
Through the years, their modest stable enjoyed a number of local wins from such hard knocking favourites as Vibank's Naala, Rock's Sweet Thing and Bolder Than Brass.
Their love, one which has endured 45 years, has been tested time and again but never more so than last June when a fractious horse unseated its rider in the post parade at Fort Erie and came barreling toward the outside rail – just where Pleterski had been standing. When the horse somersaulted over the fence, piling headlong into his body, Don suffered a number of severe brain injuries and a score of serious bodily traumas.
Kathy almost lost her husband three times because of that incident, as his life was threatened by seizures and a bout with pneumonia. She and children John and Susan have endured much, since. Love does that to you, when loss of it is in the equation.
They are all grateful, now that Pleterski is standing and walking, at least somewhat, and he is back, talking to them, caring, too. And he hasn't lost his sense of humour.
With that accident at Fort Erie, Pleterski almost lost the two loves of his life: his wife and his livelihood.
Pleterski has no memory of the accident. Kathy had no idea what he would be like when he finally awakened from unconsciousness. She didn't know if he would be able to walk or talk, or remember anything. "That was the hardest," daughter Susan said. "Not knowing."
But Pleterski's memories of his life before – and after the accident – are quite intact. Including the fact that he and Kathy were actually married twice.
When it came time to baptize their firstborn, John, they ran into a wrinkle with the Catholic Church. They had been married at City Hall, but in order for their children be baptized in the Catholic Church, they had to be married in the church as well. And so they did.
"I'm not getting married again," Pleterski said. "I got the good one. So I'm going to hang onto her until the end."
"That's good to know," Kathy said.