TORONTO, June 16, 2021 – The Grade 3 $150,000 Whimsical Stakes and the $125,000 Star Shoot Stakes share the spotlight on Saturday's 12-race card at Woodbine.
Eight starters are set to go postward in the Whimsical, a 6-furlong main track event for fillies and mares, 4-year-olds and up, while eight hopefuls chase top prize in the 6-furlong main track Star Shoot for 3-year-old fillies.
The added-money offerings kick off Woodbine's lucrative 2021 stakes calendar, which includes the $1 million Queen's Plate (August 22), North America's oldest continually run stakes event, and first jewel in the Canadian Triple Crown series.
LNJ Foxwoods' stakes winner Boardroom, a finalist for the 2020 Champion Female Sprinter Sovereign Award, is set to vie for top honours in the Whimsical.
Trained by Canadian Horse Racing Hall of Fame inductee Josie Carroll, the 4-year-old daughter of Commissioner has assembled a 3-1-1 record from five lifetime starts.
"Solis/Litt bloodstock bought her at the OBS April 2019," noted Jaime Roth of LNJ Foxwoods, whose top stars include multiple Grade 1 stakes champion Covfefe. "Her breeze was very special. Going 20.1 bounding over the track effortlessly was impressive. Also, when Josie called excited after her first 5-furlong work, we knew we may have a special filly."
Boardroom's first two performances, both wins, justified the hype and hopes.
After breaking her maiden first time out on June 27 of last year, the bay, bred by Polo Green Stable, made it two straight scores in another strong outing, this time on July 30.
The Kentucky-bred finished third in the Ruling Angel, despite having a rein break while exiting the gate, in what was her first stakes appearance, on September 12. She then went on to notch her first added-money crown courtesy of a strong rallying effort in the Duchess Stakes on October 3.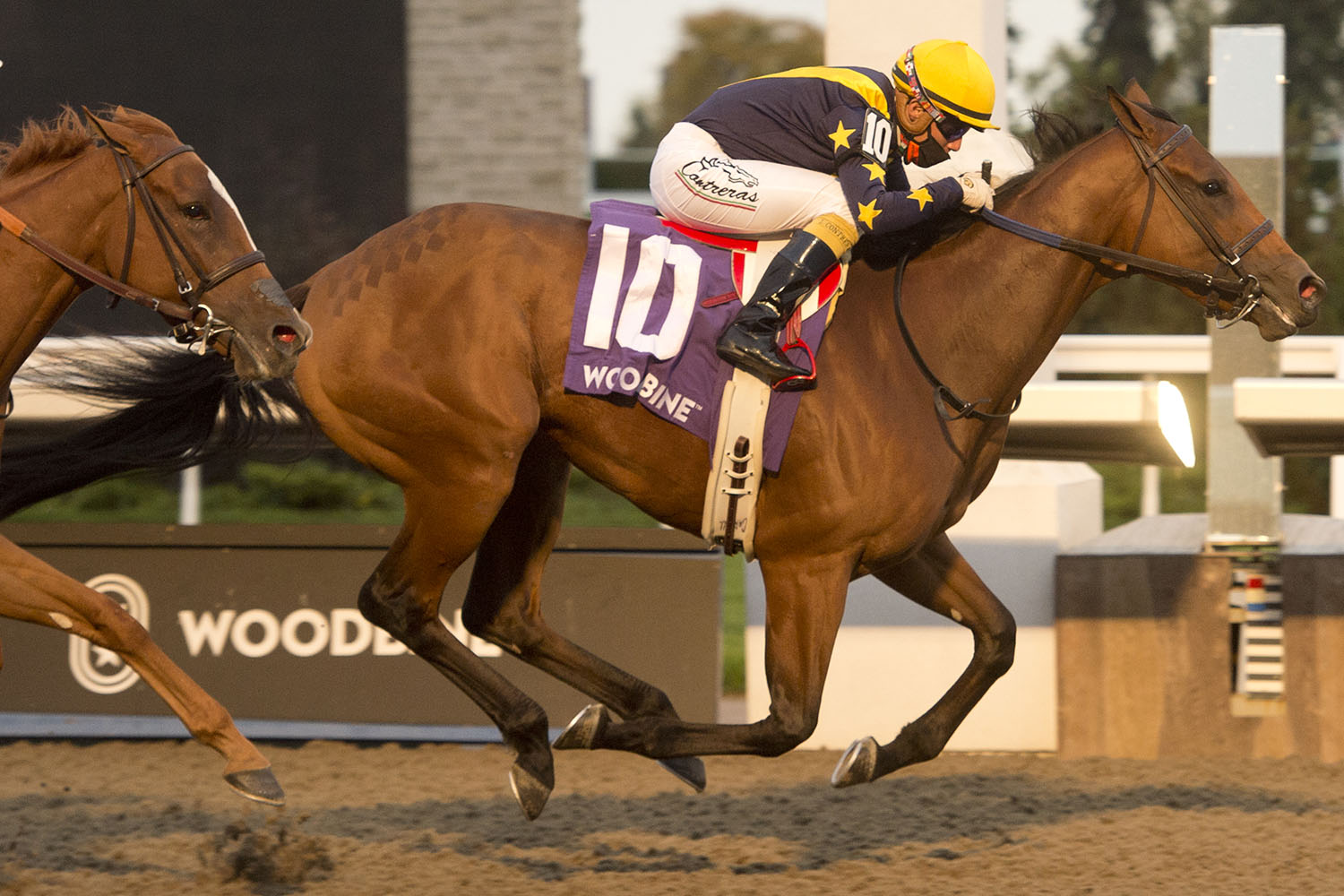 "She's a wonderful filly," Carroll said after the Duchess win. "This filly showed a lot of promise as soon as she came to me and she's lived up to every bit of it. This filly could be any kind. I think she's just going to get better."
Roth was equally pleased with the victory.
"What impresses me most about Boardroom is her athleticism. She has a ton of class and is all business when she hits the track."
Unraced as a 2-year-old, Boardroom will now contest her fourth consecutive stakes race, having finished second in the Grade 2 Bessarabian to close out her 2020 campaign.
Roth will be tuning in on Saturday to watch the Woodbine card.
"We are just so happy Woodbine has opened. While she may have been ready to run months ago giving her the winter off, in my opinion, is always good for fillies. It gives them time to relax, mature and grow."
LNJ Foxwoods will also be represented in the Star Shoot, sending out Drunk Dial, a bay daughter of Dialed In who notched an impressive 5 ½-length win in her debut last November at Woodbine.
Kevin Attard, who won 43 races in 2020, and was a Sovereign Award finalist as Canada's outstanding trainer, sends out multiple stakes winner Amalfi Coast in the Whimsical.
The 5-year-old Terra Farms homebred endured an uneven 2020 campaign, winning one race and posting a third from six starts.
After a sixth-place effort to launch her season last June, a 7 ½-furlong allowance dash on the Woodbine Inner Turf, Amalfi Coast finished fourth to Elizabeth Way in the Grade 2 Nassau Stakes three weeks later.
The daughter of Tapizar was third and eighth, respectively, in the Grade 3 Seaway and Grade 2 Canadian, before a 4 ¼-length romp in the 6 ½-furlong Sweet Briar Too Stakes on October 23.
She closed out her year with a fourth in the Grade 2 Bessarabian.
"I think we were a little overambitious with her in a few spots," offered Attard. "Right from the get-go, in her first start, she got slammed leaving the gate, and it was just a brutal trip. Then we had a little bit of a throat issue that we had to rectify and get sorted out. Then with the pandemic, getting off to a late start, things just kind of didn't get off on the right foot with her. She ended off her 3-year-old campaign so well, and then her 4-year-old year didn't start off as promising. But she showed she still had it with that win in the Sweet Briar Too. I was expecting a bit of a better race in her final start of the season, but she wintered well and looks good."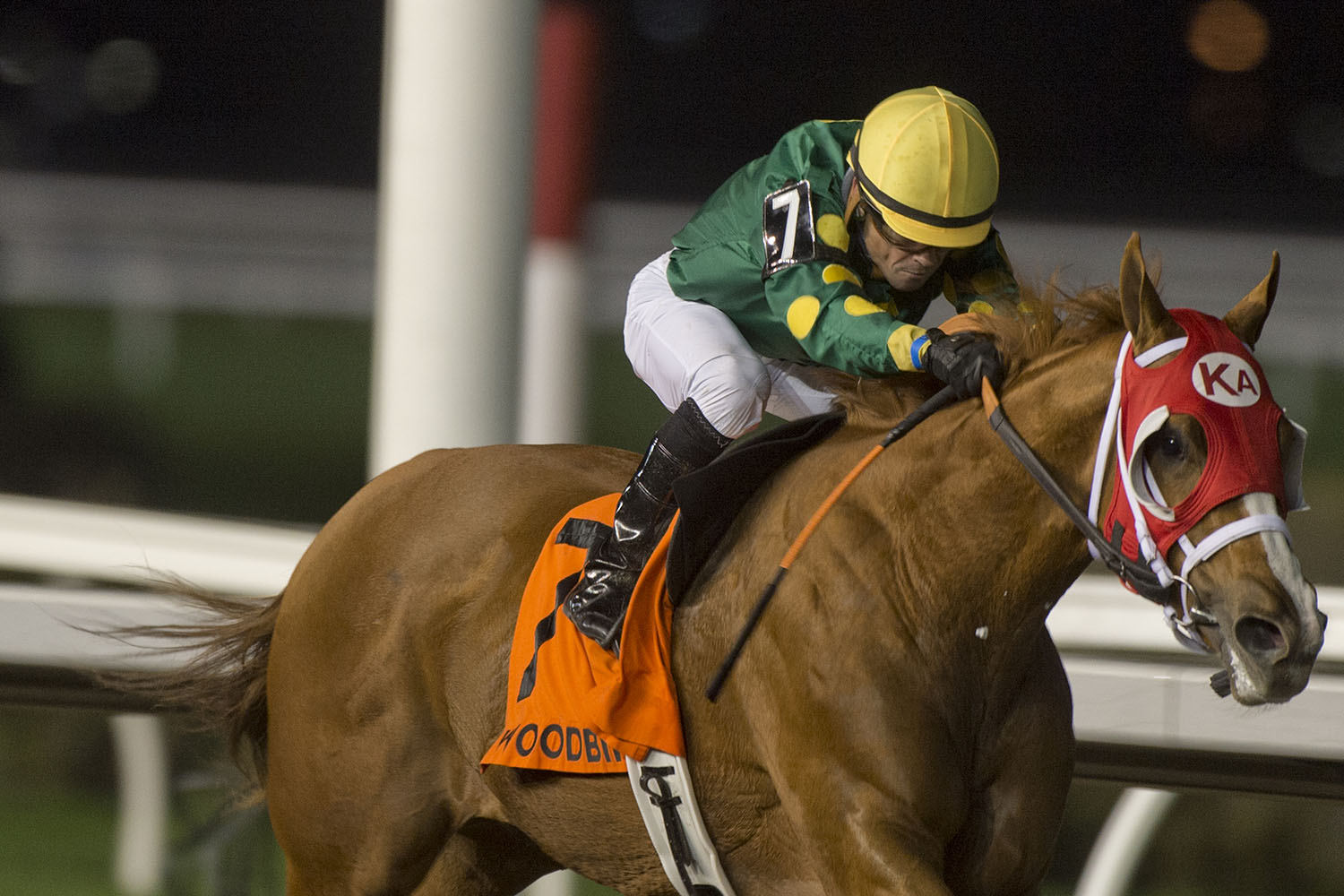 Amalfi Coast brings a 5-2-2 mark from 14 starts into Saturday's engagement.
"She was with me in Caledon [Ontario] in the winter. She came to Woodbine in the spring and hasn't missed a beat. I'm excited to see her get going. It might be a tad short of her best, distance-wise, but she's good and sharp."
The Whimsical goes as race nine with a 5:31 post time. The Star Shoot is slated as race seven with a 4:28 p.m. post time. Fans can watch and wager on all the action via HPIbet.com
FIELD FOR THE WHIMSICAL
Post – Horse – Jockey – Trainer
1 – Amalfi Coast – Justin Stein – Kevin Attard
2 – Chart – Jerome Lermyte – Mark Casse
3 – Summer Sunday – Gary Boulanger – Stuart Simon
4 – Sav – Keveh Nicholls – Ricky Griffith
5 – Golden Ami – Daisuke Fukumoto – Josie Carroll
6 – Our Secret Agent – Emma-Jayne Wilson – Mark Casse
7 – Artie's Princess – Kazushi Kimura – Wesley Ward
8 – Boardroom – Luis Contreras – Josie Carroll
FIELD FOR THE STAR SHOOT
Post – Horse – Jockey – Trainer
1 – Sweet Souper Sweet – Patrick Husbands – Michael Trombetta
2 – La Libertee – Jerome Lermyte – Mark Casse
3 – Magical Soul – Leo Salles – Pat Parente
4 – Polyanthus (S) – Kazushi Kimura – Mark Casse
5 – California Lily – Emma-Jayne Wilson – Mark Casse
6 – Can't Buy Love (S) – Justin Stein –Michael Trombetta
7 – Drunk Dial – Luis Contreras – Josie Carroll
8 – Dirty Dangle – Daisuke Fukumoto – Mark Casse