TORONTO, April 24, 2018 – Eclipse and Sovereign Award-winning rider Emma-Jayne Wilson will be out of action for six weeks after suffering an injury to her upper-left arm during morning training on the eve of the 2018 Woodbine Racetrack meet which commenced on Saturday.
Wilson, who boasts 1436 wins and more than $70 million in purse earnings, has already started working through the recovery process for a fracture of the proximal humerus.  Wilson is scheduling surgery for later this week with a top orthopedic trauma surgeon affiliated with McMaster University and a full recovery is expected in six weeks time.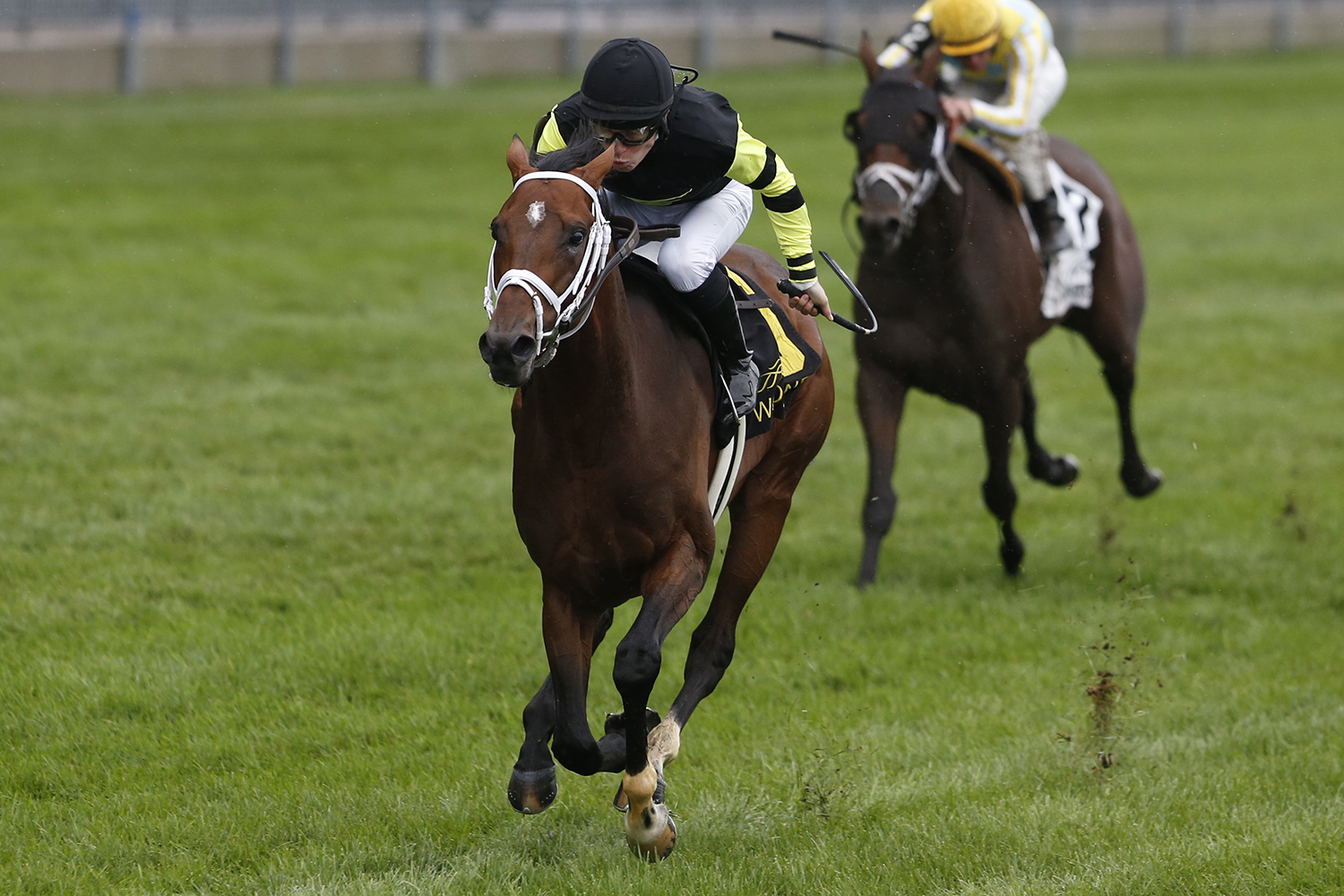 Twice a leading rider at Woodbine, the popular Wilson has ridden all over the world including Hong Kong and at the Royal Ascot meeting in England where she captained the Girls team to victory in the 2015 Shergar Cup.
In 2007, Wilson made history as the first female rider to win the Queen's Plate when she guided Mike Fox to a memorable win. The veteran rider expects to be back in action in time for the 159th running of the Queen's Plate which is slated this year for Saturday, June 30.
"I'm never going to count that out," Wilson said. "First things first, I'm going to be a good patient and take it one day at time. My body will let me know when I'm ready to be back in action, but the prognosis is positive and the time frame is positive. As a jockey you have to take that time to heal. I've had a long career thus far and that's one of the reasons why."
Live racing returns to Woodbine on Saturday and Sunday with a first-race post time of 1 p.m.