TORONTO, February 16, 2022 – Each week, in the lead-up to Opening Day (April 16) of the 2022 Woodbine Thoroughbred season, we'll look at key Woodbine-based horses and horsepeople, and also share other important news and notes.
From horses on the Queen's Plate trail, to catching up with Woodbine trainers, the weekly report keeps racing fans and the racing community in the loop.
In this week's report, trainers Don MacRae and Stuart Simon discuss their respective 2021 campaigns and upcoming 2022 seasons, plus much more.
Tracking Success: Don MacRae
540 career wins
10 stakes victories
Top horses include Acting Naughty, Bent Attorney, Civil Code, Avoman and Puntrooskie
Has posted 12 20-plus win seasons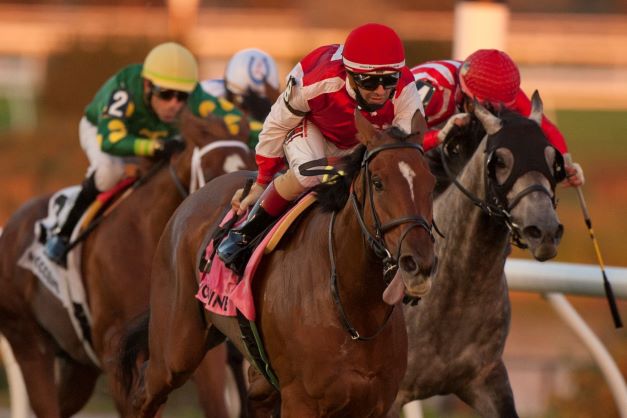 On his 2021 season…"I think it was a pretty solid year all-around for us. Like any operation, you have your ups and downs, and you wish for things to be a little bit better. Avoman, I thought he had a fairly decent campaign, winning the Plate Trial and giving us our first opportunity to run in the Queen's Plate. He didn't hit the board, but he didn't get beat that far either. It gave my wife and I a chance to cheer, watching him run, and it also gave our owners the experience of being in the race. He'll now be an open claimer and he'll show us where he belongs. One of the other highlights would be a horse we claimed down at Gulfstream, Juan Pablo. He was a cheaper horse that we claimed, and he really came along as the year went on. He was lucky enough to win a race at the end of the meet. He'll end up being a mid-level claimer. My wife owns him. He's the kind of horse that whenever you lead him over, he always picks up a piece of the pie. Those horses, they find their level after a few starts. But it was a typical year. Some get hurt that you had hopes for and others step up and do well."
On gearing up for 2022 at Woodbine…
"We bought three babies down in Kentucky and one in Toronto. You always have dreams when you have babies in the barn. We took our time and we were very selective when it came to what we wanted to buy, and I think we have some decent-looking horses so far. I really don't have any three-year-olds for this year. We don't really have any Plate or Oaks hopefuls, but we have a decent mix of older claimers and runners, who are always fun to watch run. We're in the process of trying to get a few more horses in Florida through the claiming box. I look forward to every spring. It's a new year and you hope for new things."
By the numbers…
"We'll definitely have 20 horses. I never let my stable get too big, but I commend the other trainers that are able to do that. I just don't like that added stress of having 40 horses in the barn. We'll keep a manageable number and it's still fun at that stage."
Par for the courses…
"As time as gone on in my career – I used to love full-blown, true, fast-as-they-can-go sprinters – we've adapted to having a lot more route horses in the barn. With Woodbine having the two turf courses now, you do try to adapt to that. But there is nothing that beats watching those horses flying down that long E.P. Taylor Turf Course. It really is a thing of beauty. But there are so many dynamics to Woodbine now, having the Inner and Outer turf courses and the main track. As long as you're winning, it doesn't matter which surface the horses are competing on."
Final thought…
"With doing this for a long time, you learn how valuable it is to have horses that can run a route of ground. Trying to claim horses like that, you keep that in mind. I own a lot of horses with my clients, so you are always looking at the horses who can have more longevity in their careers."

Trainer Talk: Stuart Simon
Need to know – Born in Spiritwood, Saskatchewan, Simon has been around the racetrack since his early teens as his father Steve owned horses. But Simon had another career calling in mind. As he was preparing for a career with the RCMP, it was discovered he had thyroid cancer. Simon beat the disease, but he wound up back at the track, sending out his first winner in Regina in 1983 and then moving to Alberta where he spent 20 years before relocating to Woodbine in 2009. He counts winning the1995 Canadian Derby with Sovacianto and campaigning Atlantic Hurricane, the Sovereign Award Champion Female Sprinter in 2011, among his highlights. Other stable stars include Summer Sunday, Yorkton, Bold Script, Sister Peacock, Lorena, and Dragon Bay.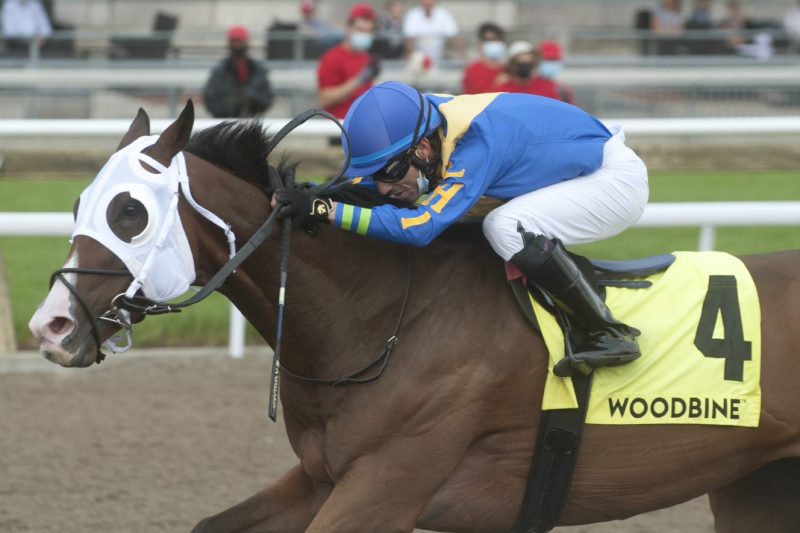 Current state(s): "I have 10 at Palm Meadows, another six at Ocala, and a couple, who I bought as yearlings, that are in Kentucky. Those are the ones that I have with me in the States right now."
Catching his eye: "We're settled in and developing the young horses, helping to move them along. Last year, Mad Mocha showed some signs that he could be a nice colt. I have a couple of fillies that could be Woodbine Oaks hopefuls, Broken Proposal and Awesome Street. So, there are some that have turned three who could have a bright future. There are also some two-year-olds, yearlings I bought at the Woodbine Sale, and some Ontario-bred, Ontario-sired fillies from the Keeneland September Sale. Young horses are the ones you dream about."
Exciting times: "It really is a great time of the year. Those horses you can't say for sure if they are good enough talent-wise at this point but they haven't proven they aren't yet either. So, it's a lot of work and some luck along the way as you look towards running them in the so-called bigger races."
2021 highlights: "Last year, we won 16 races, and 13 of them were allowances races. So, we had a good year. We ended up seventh in the earnings standings, with not as many starts as a lot of other people around us. It was really good. Obviously, a horse like [multiple stakes winner] Lorena and [recently retired] Summer Sunday were nice ones to have in the barn. Hopefully, we can build on that success from last year."
Looking ahead: "We're going to have 20 horses again. The last few years, it's been more about keeping the quality up, rather than keeping the quantity up."
Winning formula: "We've been fortunate to have good horses and good owners, who have given me nice horses. We've worked hard to develop the yearlings and that's kind of been the key all along. I don't set specific goals, but I worry about the quality, not the quantity. I want to win the best races I can, whether that's stakes races at Woodbine or stakes races at Belmont, Saratoga and other places. You're always hoping and wishing to win those big races."
Final furlong: "Developing good young horses keeps you going forward, putting yourself in position to chase those stakes races and stakes wins anywhere."
2021 Race Rewind:
Watch Moira's brilliant effort in the 76th running of the $250,000 Princess Elizabeth Stakes, on October 23, 2021.
Key Woodbine Dates:
Wednesday, February 16, 2022 – Sand Ring and Training Track Open – weather permitting
Saturday, April 16, 2022 – Opening Day

Woodbine Communications