Toronto, ON – Woodbine Entertainment is saddened to hear about the passing of Hall of Fame horse racing owner and breeder, Eugene Melnyk.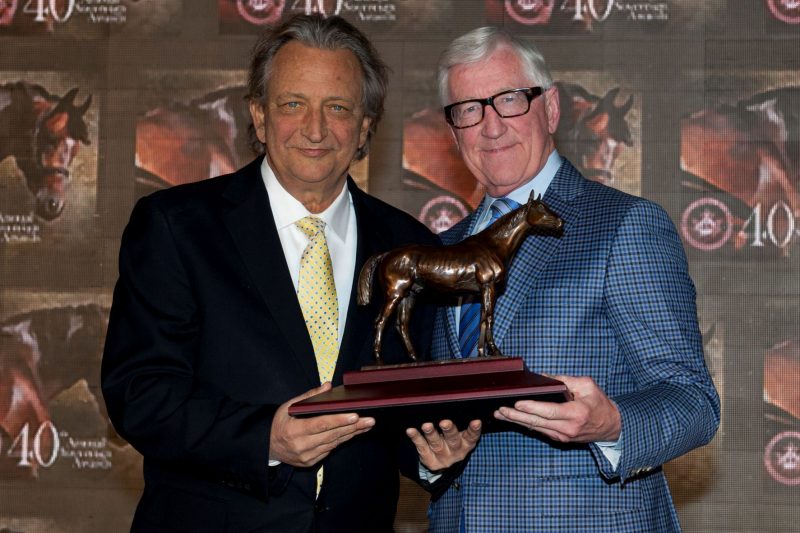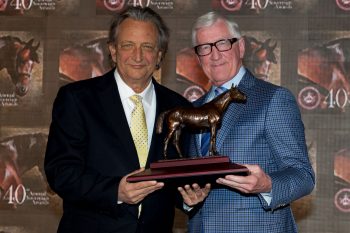 "Eugene Melnyk was a true Canadian sportsman, one of our leading owners, and a dear friend of Woodbine and the horse racing industry here in Ontario. His contributions to the sport were significant and he was recognized with many accomplishments and awards along the way, highlighted by Sovereign Awards, an Eclipse Award, and ultimately being enshrined in the Horse Racing Hall of Fame. On behalf of Woodbine Entertainment, we send our deep condolences to his family and friends," said Jim Lawson, CEO, Woodbine Entertainment.
Melnyk was a successful thoroughbred horse breeder. His horses won all three legs of the Canadian Triple Crown, including Archers Bay capturing the '98 Queen's Plate and Prince of Wales Stakes en route to being named Canada's champion three-year-old male horse.
He was named Canada's Outstanding Owner in 2007 and won Sovereign Awards in 2009 as Outstanding Owner and Breeder. Among the many Melnyk stakes winners that have run under the blue and gold silks with three Vs, Barbados' national colors, the list is headed by Sealy Hill, who became the first filly to win Canada's Triple Tiara (the Woodbine Oaks, Bison City and Wonder Where Stakes.) She won three Sovereigns and was inducted into Canada's Hall of Fame. Speightstown, like many of Melnyk's horses is named after a Barbados' landmark or locale, was an Eclipse Award winner after winning the 2004 Breeders' Cup Sprint. Multiple Sovereign winner Roxy Gap, Marchfield, who won over $1 million, Leigh Court, Flower Alley, winner of the Travers and sire of Kentucky Derby winner I'll Have Another, Lodge Hill and Graeme Hall are only a few of his many graded stakes winners.
Woodbine Communications