TORONTO, December 4, 2020 – Woodbine Entertainment announced today that the shortened 2020 Thoroughbred meet produced an all-sources handle of $462,041,545.76, down more than $50 million compared to 2019 ($516,189,419.44).
The 2020 Thoroughbred meet at Woodbine Racetrack included 96 race days as a result of starting late and finishing early. The COVID-19 pandemic postponed the start of the season from April 18 until June 6 and forced it to finish prematurely on November 22, instead of December 13 as scheduled. The shortened season included 35 less race days and 305 less races than in 2019.
"Like many businesses, the COVID-19 pandemic significantly impacted our business and the entire horse racing industry in Ontario," said Jim Lawson, CEO, Woodbine Entertainment. "However, I am very proud of how we responded and look forward to working with all of our stakeholders as we continue to manage the ongoing impacts caused by the pandemic."
The shortened season, which had 28 per cent less race dates than scheduled (133 race days were originally scheduled), was a primary contributor to a 10.5 per cent decrease in all-sources handle. The closure of Woodbine Racetrack and Woodbine Mohawk Park to the public, and the closure of Woodbine Entertainment's Champions' Teletheatre Network, were also significant contributors to the decrease in handle.
"The fact that we were able to limit the decrease in handle to 10.5 percent despite losing nearly a third of our scheduled race dates speaks to the strength of our Thoroughbred racing product and our extensive efforts and focus on our wagering business in response to the pandemic," said Lawson.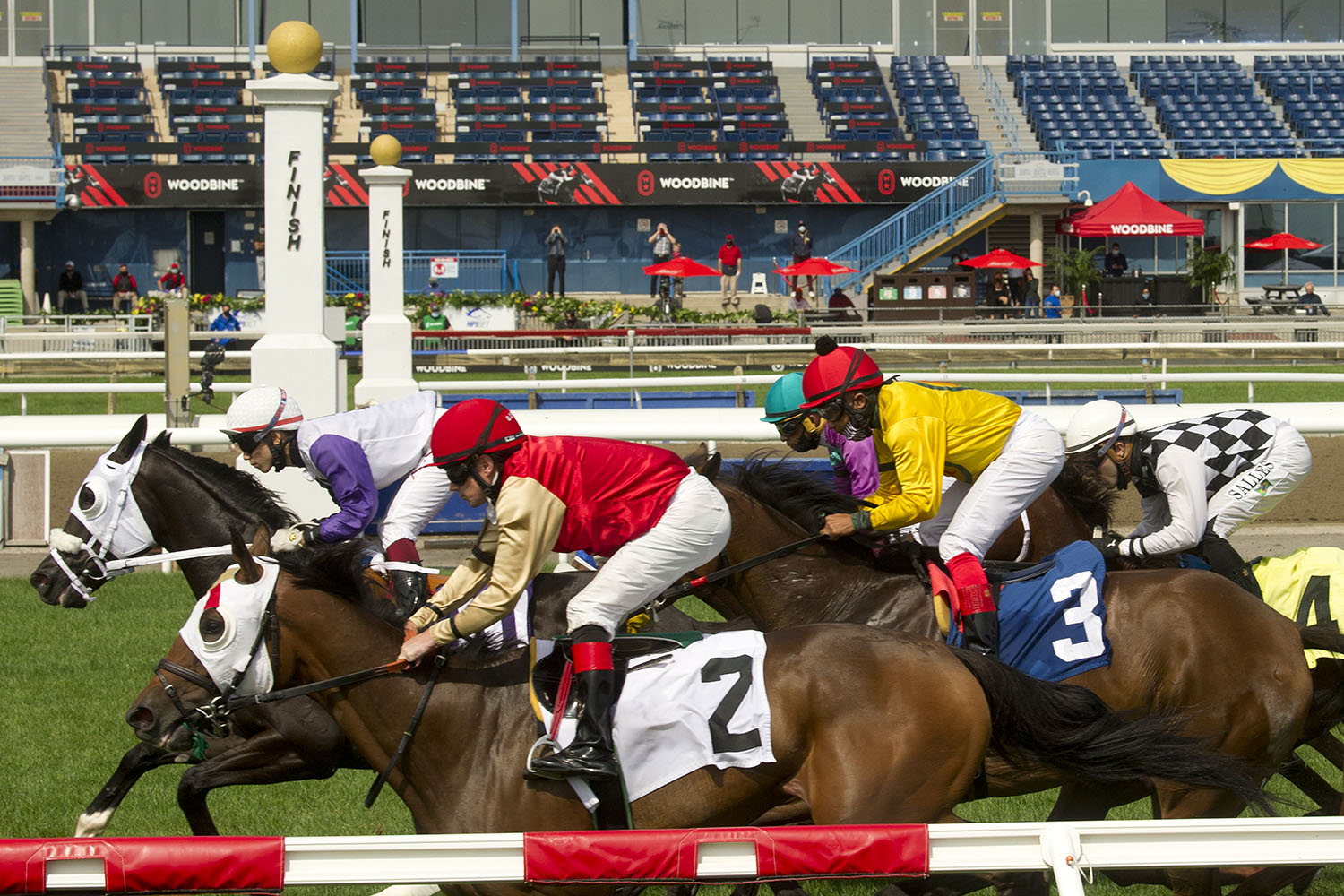 In Woodbine Entertainment's Home Market Area, wagering on Woodbine Thoroughbred racing was $54,810,867.06, down 41 per cent compared to last year. In 2019, Woodbine Racetrack contributed $28 million to the all-sources handle on Thoroughbred racing. This year, Woodbine Racetrack only contributed $124,000 to the overall handle due to being closed to the public for most of the year.
However, wagering on Woodbine Thoroughbred racing continued to be strong in Foreign Markets, generating $391,395,974.30 in all-sources handle, which is down less than three per cent, despite running 27 per cent fewer race cards.
Handle per race was also strong at $509,417.36, up 19.6 per cent year over year.
Field size per race was 8.9, up from 8.2 the year prior. The eight and a half per cent growth in field size was believed to be a result of the postponed start.
"With the start of the season being postponed more than a month, this allowed more horses to be ready for the start of the season which resulted in increased field sizes," said Lawson. "While any growth in field size is always encouraging, it continues to be a focus for us as it is impacting our ability to maximize our wagering handle and support the purse payments."
Although The 161st Queen's Plate was not able to welcome spectators this year, it generated the third highest handle in its history. The 13-race card generated a total of $14,532,678, including $3,494,496 on The Queen's Plate race that saw one-eyed Mighty Heart live up to his name, defeating his 13 rivals after going off at 13-1.
"Overall, we will reflect back on this season as a year of overcoming many challenges that will only strengthen and benefit our industry moving forward," said Lawson.