PROBABLE FIELD (10) FOR THE $500,000 WOODBINE OAKS, PRESENTED BY BUDWEISER
HORSE / JOCKEY / TRAINER
Academic / Justin Stein / Reade Baker
Brooklynsway / Emma-Jayne Wilson / John Ross
Galina Point / John Velazquez / Mark Casse
Internal Bourbon / Jesse Campbell / Roger Attfield
Leading Edge / Luis Contreras / Roger Attfield
London Tower / Alan Garcia / Steve Owens
Red River Heidi / Walter de la Cruz / Jason DaCosta
Season Ticket / Patrick Husbands / Mark Casse
Shez a Masterpiece / Eurico Rosa da Silva / Mark Casse
Tancook / Gary Boulanger / Mark Casse
PROBABLE FIELD (11) FOR THE $150,000 PLATE TRIAL
HORSE / JOCKEY / TRAINER
Bear At Last / Rico Walcott / Reade Baker
Billy's Star / Eurico Rosa da Silva / Roger Attfield
Conquest Boogaloo / Alan Garcia / Mark Casse
Conquest Curlinate / Shaun Bridgmohan / Mark Casse
Danish Dynaformer / Luis Contreras / Roger Attfield
Danzig Moon / Julien Leparoux / Mark Casse
Field of Courage / Patrick Husbands / Mark Casse
Midnight Trace / Gerry Olguin / Graham Motion
Phil's Cocktail / David Moran / John LeBlanc Jr.
R U Watchingbud / Emma-Jayne Wilson /John Ross
West Village / Jose Valdivia Jr. / Wayne Catalano
GELLER SET TO BEGIN WOODBINE JOURNEY ON SATURDAY
Whether he's speaking of the long journey to realize his career dream, or the approach he takes to his role, Robert Geller, Woodbine's newly-anointed thoroughbred announcer, has come to appreciate the benefits of patience.
His affinity for the sport of kings is well documented. Born in Birmingham, England, Geller, at the age of three and a half, moved with his family to Melbourne, Australia, a thoroughbred mecca that captured his attention as a young boy. His love for horse racing is rooted in the family tree, with one grandfather a former bookmaker who plied his trade in Brighton, England.
In his teen years, he pined for the chance to call races. There were moments to come where it seemed an elusive goal, but one the convivial Geller simply wouldn't give up on.
"Over time, I've learned to be patient," he said. "I needed to learn how to be that way. There are things in life that you have to wait for, but when they do come, it makes you a stronger person. There are times when you can't help but feel, 'I want this now.' But, as time goes by, you understand why you need to exercise patience and why it is helpful."
Patience may continue to be practiced, but Geller's time at Woodbine has come. Now.
He makes his much-anticipated Woodbine debut on Saturday with a 10-race card. Soon after, he'll call one of Canada's classics, the $500,000 Woodbine Oaks, on Sunday.
Geller eventually got the cherished opportunity to call races in Australia. He experienced his first taste of international racing when he moved to Hong Kong in 1989, chosen as the English-speaking voice at the Royal Hong Kong Jockey Club.
Seven years later, in 1996, he took over the reins as track announcer at Emerald Downs, not far from Seattle, and had been a fixture at the Washington oval for the past 19 years.
Taking over the role from Woodbine's Dan Loiselle, one of thoroughbred racing's most respected callers, was something Geller simply couldn't say no to.
"I can recall on many occasions when tapes were sent in by racetracks for various awards or contests, and it seemed Woodbine would always win," he recalled. "I remember thinking, 'They've won it yet again.' I've always had a great respect for Woodbine, not only the racing, but for the professionalism of the people who work there. That was something that was quite evident throughout the interview process for the announcer's role.
"If I was going to leave Emerald Downs, I certainly wanted it to be on a high note," he continued. "I'm very happy that it turned out to be a positive. People there and at Woodbine have been wonderful, very supportive and very kind."
All of which makes for an easier transition.
"It truly does," offered Geller, a qualified speech pathologist, with a Bachelor of Applied Science degree in communication disorders from Australia's Lincoln Institute of Health Sciences. "At Woodbine, there is a noticeable high level of professionalism. It is a very mature racetrack with a certain poise to it. I'm stepping forward into the unknown. But, I feel a sense of support that is very welcome."
It's been a long and sometimes twisting road that has brought Geller to Canada's Showplace of Racing. There is a profound sense of pride, albeit humble, in his voice, the very one that fans of Woodbine racing will soon become accustomed to hearing.
The days of part-time gigs calling harness, greyhound and thoroughbred racing are now long gone.
And while there is an undeniable and distinct excitement in his voice, the 55-year-old Geller isn't seeking the spotlight whenever the horses load into the gate.
"I want the race to tell me what is happening," said Geller, who, since its 2000-2001 season, has also taken on announcer duties at Sunland Park Racetrack & Casino in New Mexico and will continue in that capacity. "I think when you attempt to be hard hitting, it fails to meet the race that will be unfolding. I see myself as the vehicle for what is happening on the racetrack. You have to let things play out as they do."
An approach, both patient and professional, that continues to serve Robert Geller well.
ATTFIELD TRAINS A STRONG PAIR IN OAKS AND TRIAL
Hall of Fame trainer Roger Attfield will send out Internal Bourbon and Leading Edge in the Oaks as well as Billy's Star and Danish Dynaformer in the Plate Trial.
Internal Bourbon, a Charles Fipke homebred, arrives at the Oaks from a smart allowance score on May 22. Sent to post as the odds-on favourite in the 1 1/16-mile event, the chestnut tracked from third position to the half-mile before taking command and driving home a 2 1/4-length winner under Alan Garcia.
With Garcia slated to ride likely favourite London Tower in the Oaks, Jesse Campbell will hop aboard Internal Bourbon for the first time. Internal Bourbon and Leading Edge breezed five furlongs together from the gate in 1:00.20 on June 4 on the Woodbine 'Poly'.
"She's training really well," said Attfield of Internal Bourbon.
Attfield believes the added distance shouldn't be a problem for the chestnut.
"She's a Not Bourbon, but he won the Plate too, didn't he. I think she deserves a shot at it."
Leading Edge, a Chiefswood Stable homebred daughter of Tapit-Essential Edge, comes to the Oaks from a third-place run in the Grade 3 Selene Stakes on May 24. Originally trained by Paul Attard, the talented grey was a maiden winner at second asking and completed her juvenile campaign with a fourth-place run in the Princess Elizabeth Stakes.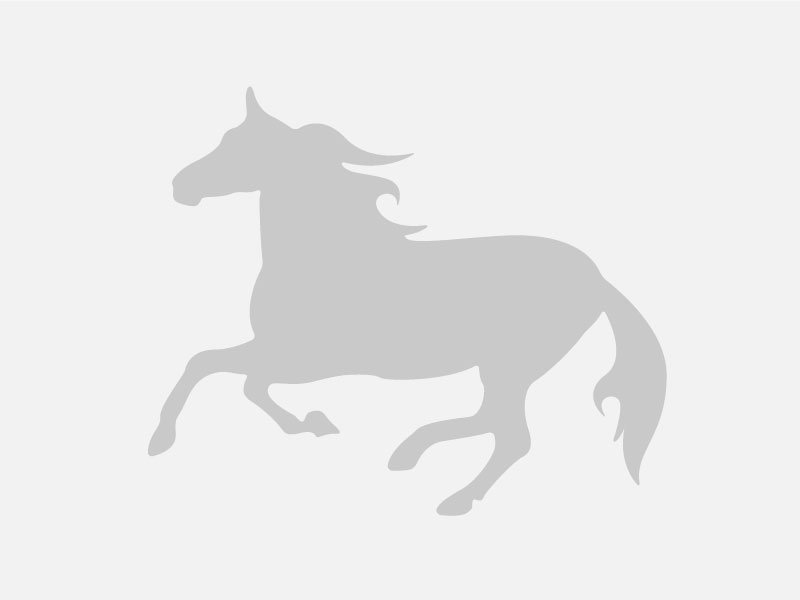 The striking Leading Edge with Luis Contreras up… (Burns Photo)
She made her first start for Attfield on April 10 over soft turf at Keeneland finishing sixth and then was third in her return to Woodbine before the Selene.
A key equipment change could make all the difference in the Oaks, a race Attfield has previously won with Playlist (1986), Plenty of Sugar (1994) and Capdiva (1997).
"I really like the distance and we really like her progression. She's developing all the time and I'm actually going to put blinkers on her for the Oaks. I think that will tweak her just enough to be very competitive," said Attfield.
Attfield will send out a pair of horses, both bred by Fipke, in the Plate Trial that have worked together through much of their development. Billy's Star and Danish Dynaformer breezed together this morning on the Woodbine main covering four furlongs in :47.20, best of 30 efforts at the distance on the day.
"The work went very nicely. I was really, really happy with it," said Attfield. "I was a little backed up with them because they both got a little sick with the virus going around, but I'm very happy with their work this morning and everything checked out great afterwards so we're in good shape."
Attfield is currently tied with Harry Giddings Jr. for the most Queen's Plate wins with eight, having previously scored with Norcliffe (1976), Market Control (1987), With Approval (1989), Izvestia (1990), Alydeed (1992), Peteski (1993), Regal Discovery (1995) and Not Bourbon (2008).
The British-born conditioner is cautiously optimistic of his chances for a record ninth Plate win.
"There's always a chance if you're in there, we'll see what happens after the Trial," said Attfield.