TORONTO, April 28, 2021 – Each week, in the lead-up to Opening Day of the 2021 Woodbine Thoroughbred season, we'll follow some of the top storylines of key horses and horsepeople, and also share other important news, notes and highlights.
From horses on the Queen's Plate trail, to horses to keep tabs on ahead of the upcoming Woodbine season, to catching up with Woodbine trainers, the weekly report keeps racing fans and the racing community in the loop.
In this week's report, trainer Krista Cole-Simpson shares her thoughts on Plate hopeful Candy Overload, trainer Nick Nosowenko discusses his stable, Ones to Watch, Ontario stallion Atlas Shrugs, and more.  
*
Path to the Plate: Candy Overload (30-1 in the Queen's Plate Winterbook)
Sire: Reload
Dam: Mini Candy
Trainer: Krista Cole-Simpson
Owner: Denny Andrews, Northern Dawn Stables Inc., and Krista Cole-Simpson
Breeder: Northern Dawn Stables Inc. and Denny Andrews
Record: 1-0-1 from 3 starts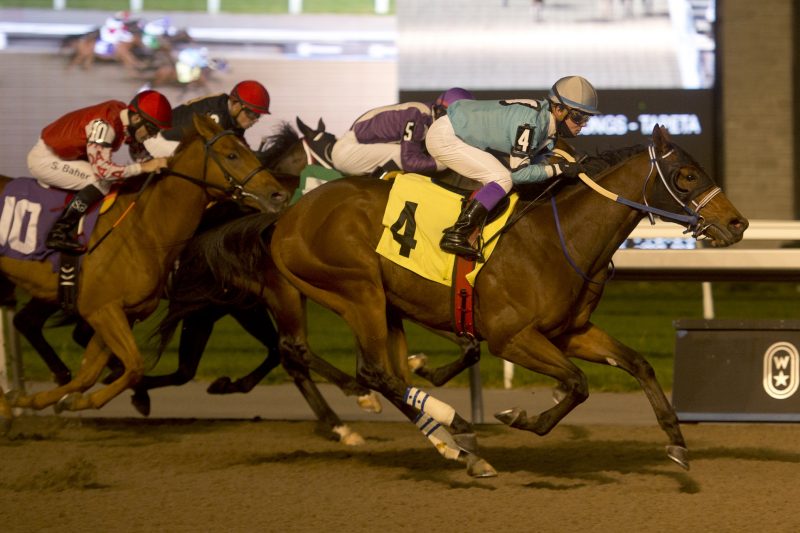 Looking the part: "When he came off the trailer from Florida last year, he was gorgeous. He was training at Niall Brennan's farm, and when he got here, he really stood out. He had a lot of muscle on him… he's one of those pretty bay horses. I immediately thought, 'Wow! This is a good-looking horse.' Everybody liked him. He spent the winter in Florida again with Niall and he came back up to Woodbine. Everybody that sees him says he's such a nice-looking horse."
Rookie season: "He had a very good mindset. Everything that we asked him to do, he always did it right. The first race he ran, he was hit in the face with a clump of grass and his eye swelled up. I was expecting much more from him in the race and when he was flat, we all wondered what had happened. When we got him back to the barn, his eye swelled up and we had the vet come. I couldn't ride him for two weeks. Then, we had him gelded, so we didn't run him back until October. But it all worked out."
His 3-year-old campaign: "It's exciting. He has talent and he's doing fantastic this year. He's in good order."
A possible run in the Plate: "I knew he was going to be a nice horse, but I didn't think of Queen's Plate right away. You always dream about it. After he broke his maiden impressively, I called Denny [co-owner, Andrews] and said, 'Can we go in the Frost King [Stakes]?' And he agreed we should go. He got in a little trouble during the race, but he still ran well. He has a really good turn of foot down the lane."
Personality traits: "He's quite laid-back. He's pretty funny. He scrunches up his nose if he thinks you're bothering him. You know when he doesn't like something, but he's not mean or anything like that. The lady that comes to massage him always notices that. He's quite a nice horse to ride, all-around just a pleasure to be with."
*
Trainer Talk: Nick Nosowenko
Last season… "I want to forget last year. It was my worst season in 14 years. We just never got rolling, with the delays. We were late starting and then we couldn't work the horses and that kind of messed everything up. I had winter-trained three-quarters of my barn. I had them going since January [2020] and just couldn't get things going in the right direction. It was a tough year. It wasn't a total write-off, but as far as number of wins, it just wasn't pretty."
This season… "We regrouped, sold some horses and I spent the winter in Florida. I bought 10 horses. I went to all the auctions and all the sales. I went to the Keeneland January Sale and the OBS and also went up to the Fasig-Tipton in Kentucky. I bought a couple online through the auctions. So, I restocked, thinking this [pandemic] was all over. I'd either be really smart or really stupid. Now, I'm not sure what I am. I guess we're hopeful."
He likes Mike… "We're hoping Cooler Mike bounces back. He got injured last year. He's been down in Florida. We sent him to Kentucky, at Crestwood Farm, for the winter. Then we started him up in Florida. He's been training for three months, swimming and jogging. He's ready to come back in a month, but we'll have to see what happens here. He's doing really well and I expect him to carry on, business as usual."
Other stable stars… "I currently have 20 horses in training. We have Canadian Pharoah. He won his last start. He's really training well and I expect him to be a really big horse for us this year. We have Peace Seeker, who was graded [third in the Grade 3 Maple Leaf Stakes] in her last start. She's doing really well and she's put on a lot of weight. She's really aggressive this year and I'm hoping she can be a presence in the Filly & Mare division. She ran long, short, grass, Tapeta – everything I throw at her, she's right in the money. Hopefully, we can pick some nice spots for her."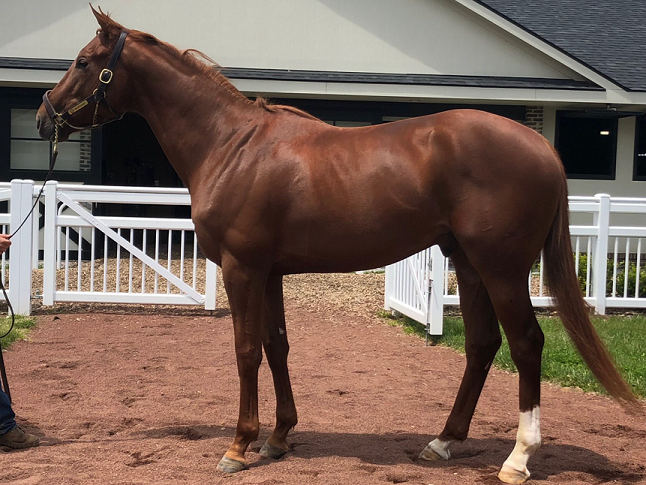 "I picked up a couple of new ones. A Vancouver filly, Ms Vancougar, she's massive. She's the biggest 3-year-old I've ever seen. She's a really, really nice filly, big and athletic, which is unusual for a filly her size. I'd say she's probably 17 hands. She's pretty cool when she gets breezing. I have hopes for her. I have a Woodbine Oaks prospect, Vivid Vixen, who I picked up from Stronach [Stables] at the sale. She's a big, strapping filly by Animal Kingdom. She's a half to Sid Attard's horses, Zestina and Awesome Tiger. This is the third foal, and they're running, and running long. I've nominated her to the Oaks and the Queen's Plate. She hasn't run yet, so we'll have to see."
"I also have a nice little filly, Suspicious, by Speightstown out of a mare by Kauai Katie, who is a multiple graded stakes winner. She's a compact filly and she could be interesting sprinting. I have a really neat horse that I'm excited about, Beat the System, a Broken Vow filly. She looks like a runner. Every week, she gets better. We're hoping for good things with her."
Ones to Watch:
From Canadian Thoroughbred's Jennifer Morrison…
The action on the Woodbine main track in the mornings has been heating up. On April 24 and 25, 355 horses had workouts for dozens of trainers.
One barn that was busy on the weekend was that of Catherine Day Phillips, who sent out several of her promising runners from 2020 for preps. Ilium Stables' Tecumseh's War is one to watch. The 4-year-old by Summer Front was fourth in the Queen's Plate to Mighty Heart and showed that he could also be a force in turf racing in 2021. He had a four-furlong workout on April 24 in 48 1/5, breezing.
Holyfield, another 4-year-old, was an impressive maiden winner on turf last fall for Day Phillips, Rod Ferguson and Anderson Farms, and he blazed half a mile in 47 3/5 on the same day.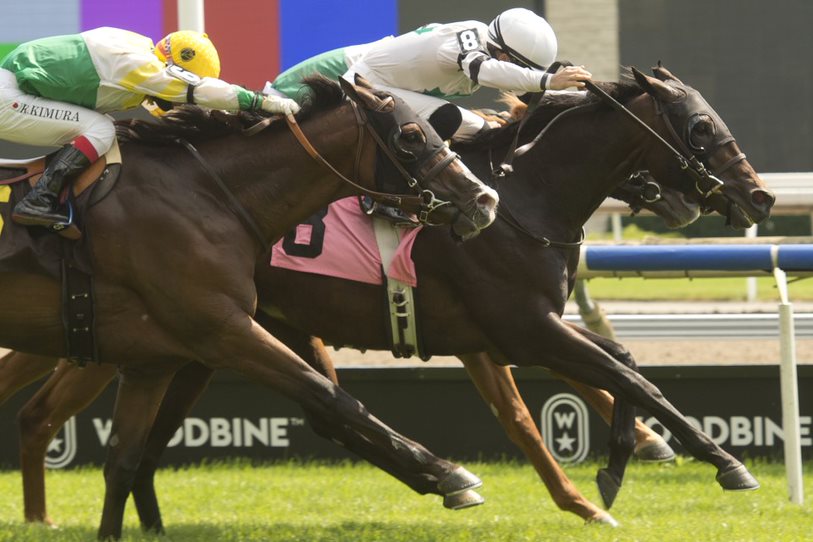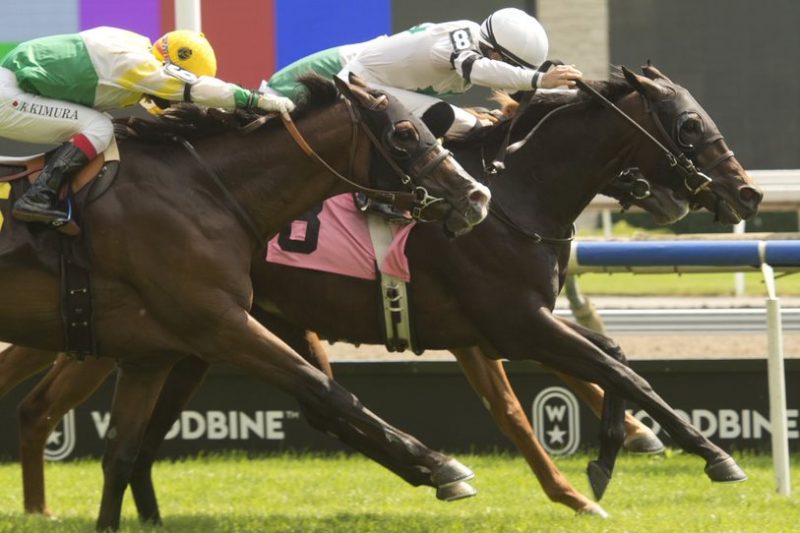 One unstarted runner to watch for this year is Nikolaou, a 3-year-old by Maclean's Music, who has had several quick preps this spring.
Day Phillips is just one win away from 300 career victories as trainer.
Ontario Stallion Spotlight: Click here to get to know more about Atlas Shrugs, who won consecutive stakes races in 2006, taking the Woodstock and Queenston.
2020 Race Rewind: Click here to watch 2021 Kentucky Derby contender Helium rise above his rivals in the $100,000 Display Stakes, on October 18, 2020.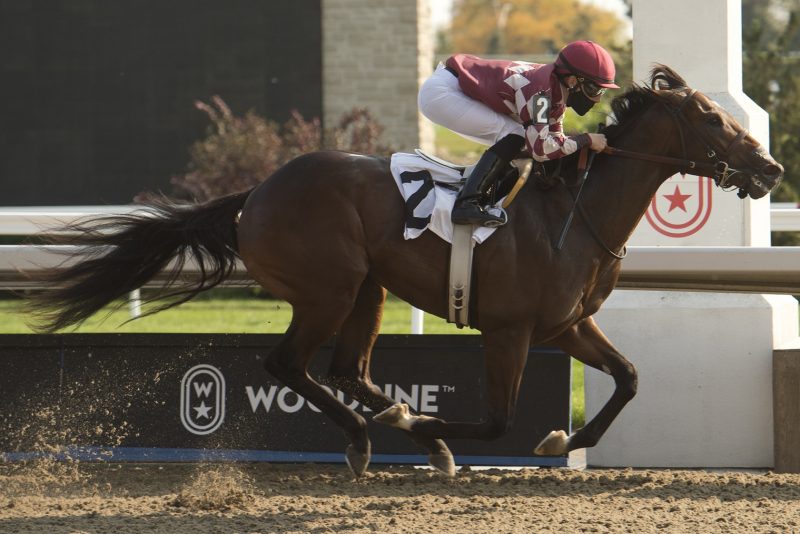 HPIbet: Click here to check out the latest promotions, including a special limited time offer, from HPIbet.