TORONTO, June 9, 2021 – Each week, in the lead-up to Opening Day of the 2021 Woodbine Thoroughbred season, we'll follow some of the top storylines of key horses and horsepeople, and also share other important news, notes and highlights.
From horses on the Queen's Plate trail, to horses to keep tabs on ahead of the upcoming Woodbine season, to catching up with Woodbine jockeys and trainers, the weekly report keeps racing fans and the racing community in the loop.
In this week's report, John LeBlanc Jr. shares memories of his first Woodbine win, jockey Leo Salles is looking to have a big year, Ones To Watch, and reliving Belichick's brilliant 2020 Breeders' Stakes score.
***
My First Woodbine Win: John LeBlanc Jr.
Date: July 17, 1993
Horse: Canada First
Race: 1 1/16 miles on the main track
Margin of victory: Three lengths
$2 Win payout: $8.30
Owner / Breeder: Kingsbrook Farm
Setting the table: "I won my first race at Woodbine with Canada First, but I broke my maiden at Greenwood with the very same horse. They were both excellent performances. The one at Greenwood, he won it by seven lengths."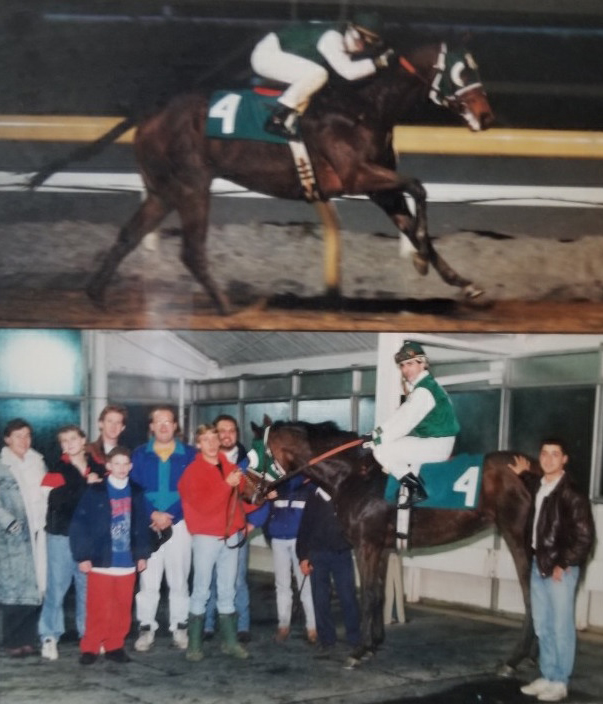 Getting a shot: "I broke this horse for Mr. [William] Hodgson, who at one point owned the Toronto Argos. He also built the Skyline Hotel, the Old Mill, and some nice restaurants – he was very successful. I broke a lot of horses for him. His farm manager said to him, 'Give John a chance.' He gave me a horse to start and then I got some hand-me-downs from [trainer] Roger Attfield and Mike Doyle, who were his two main trainers at the time. This horse came to me that same year, in late summer, and he broke his maiden at Greenwood with me."
Rising up the ranks: "At first, the horse was a $12,000 claimer when he broke his maiden. He won it so easily. The next year, we ran for $25,000, and we ended up running in an allowance. At the age of 4, [trainer] Mike De Paulo claimed him from me for $32,000. This horse started out at the bottom but just continued to improve. He was a great horse."
Here's mud in your eye: "When he won at Greenwood, it was just a great memory. Like everyone else, you're competing to win and you really want to get that first one out of the way. It was so amazing when he won. He won easily and it was in the slop. He just pulled away from the field and made it look so easy. It still gives me goosebumps. The win picture is in my office right now."
Never forget: "I think about this horse a lot. I have a three-year-old, One Flint, and he reminds me a lot of him… a classy individual with a nice big stride who has a lot of potential. Ron Gierkink bought him off of Bill Tharrenos, and the horse is nominated to the Queen's Plate. He has a lot to prove yet. He broke his maiden for $25,000, but he won by 10 lengths, and he just kept on opening up and widening on the gallop out. We have a Plate hopeful and he's working well. He has a lot going for him."
***
Jock Talk: Leo Salles
Ready to go: "I am very excited. I came back from Japan in February and I did my quarantine, and since then I've been training and getting ready for the season. Like everybody, I was hoping the races would start like they normally do in April, but unfortunately, COVID and the government restrictions didn't allow for that. I've been working hard every day and I am looking forward to having a big year."
Aiming high: "This year, for me, I think it is going to be very good. I'm excited and I feel right at home here. This is my third year riding at Woodbine, so it's not a new thing for me. But I am very happy to be riding at Woodbine. Hopefully, we can have a full year."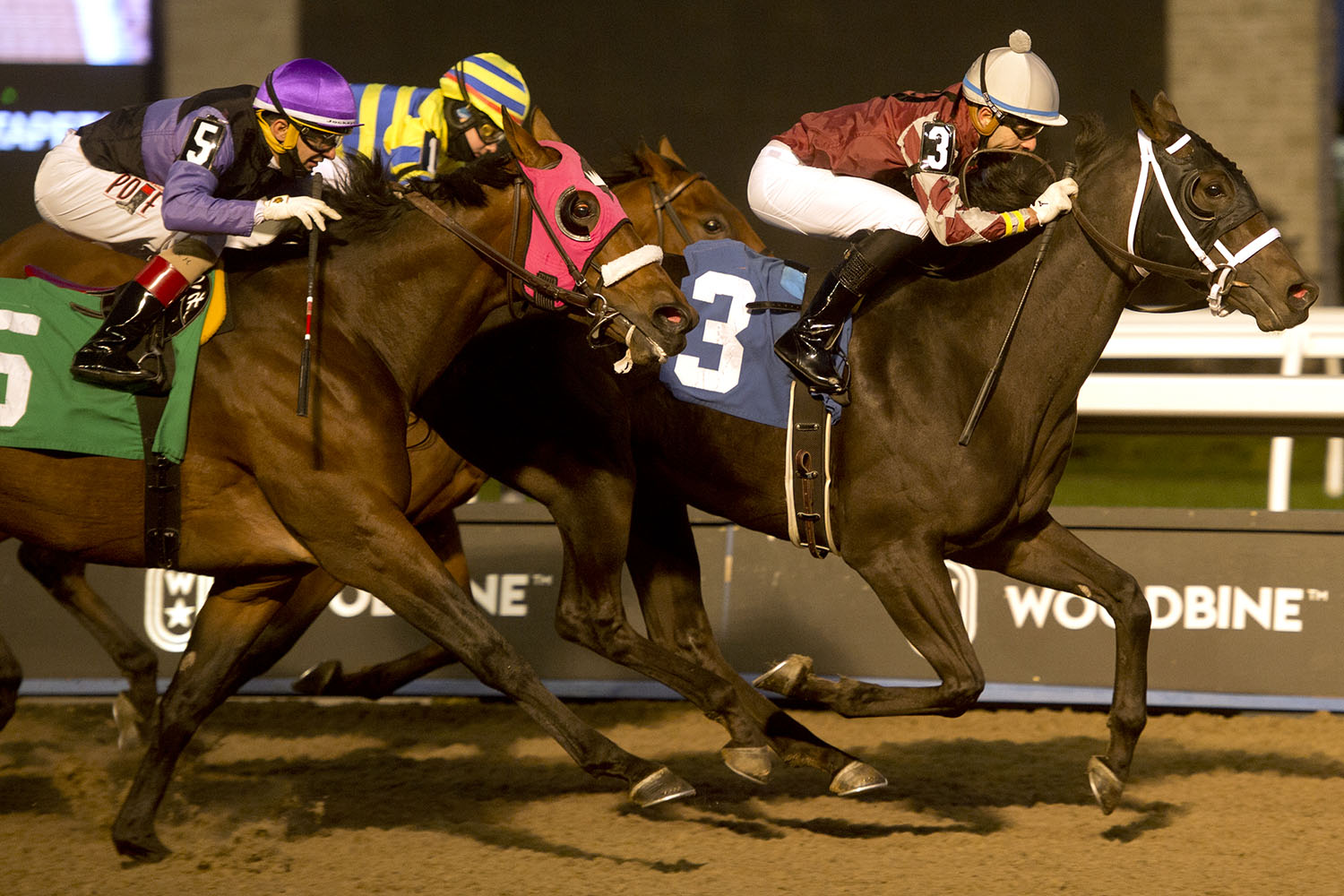 Plenty of praise: "I love Woodbine. I've been to many racetracks before I came here. The surfaces are amazing. I love all the surfaces. The Inner Turf, the E.P. Taylor Turf, and the Tapeta – they are all excellent. I had never ridden on the Tapeta before I came here. Every morning I'm at the track, I feel lucky to be riding here. The people are very nice and I have no complaints."
Stakes sizzle: "I haven't won many big races yet. I participated in the Queen's Plate last year, which was very special to be part of. I don't have one specific race that is my favourite. I love to win. Any race that I win, I'm happy. But this year, I would like to win some big races."
In it to win it: "My big goal for this year… I try to follow my dreams. I have big dreams like everybody else. I would like to be a champion jockey. I'm very excited and very confident that this year will be very good for me."
***
Ones to Watch:
From Canadian Thoroughbred's Jennifer Morrison…
John Brnjas has one of the biggest Thoroughbred racing operations in Ontario, racing, breeding and standing stallions under his Colebrook Farms banner. Each year, Brnjas starts some 200 horses, the majority of them foaled at his Uxbridge, Ontario farm (colebrookfarms.com).
A look at the work tabs from the last couple of weekends at Woodbine shows dozens of Colebrook horses, all trained by Brnjas's daughter Ashlee, getting ready to roll.
Decimator is an exciting prospect for Brnjas having ended 2020 with a good third-place finish in the Display Stakes, won by subsequent Tampa Bay Derby winner Helium. Decimator, a Florida-bred yearling purchase by Brnjas, had a big workout on June 5 on Woodbine's Tapeta surface of 1:00 3/5 breezing with two stablemates.
Another to watch for is Alacritous, a six-year-old gelding who won on opening weekend in 2020 and is training briskly this spring. The four-time winner had a five-furlong workout in 59 1/5 on June 6.
The Colebrook team also hopes for stakes success for its Ontario-bred Queen's Plate eligible Perfect Crime, who was bought by Brnjas for $72,000 at the 2019 CTHS Winter Mixed Sale from the dispersal of the late Gus Schickedanz. Perfect Crime, by Old Forester, ended his juvenile campaign with his maiden victory, and his workout times this spring have been impressive, including a five-furlong move in 59 4/5 on June 6.
Look for the popular black silks with the red and purple lightning bolt when Woodbine opens the 2021 season on June 12.
***
2020 Race Rewind:
Watch as Belichick enjoys his crowning moment, taking the $400,000 Breeders' Stakes on October 24, 2020…
***
HPIbet:
Check out the latest promotions from HPIbet here.