TORONTO, May 5, 2021 – Each week, in the lead-up to Opening Day of the 2021 Woodbine Thoroughbred season, we'll follow some of the top storylines of key horses and horsepeople, and also share other important news, notes and highlights.
From horses on the Queen's Plate trail, to horses to keep tabs on ahead of the upcoming Woodbine season, to catching up with Woodbine trainers, the weekly report keeps racing fans and the racing community in the loop.
In this week's report, champion jockey Rafael Hernandez talks about his Woodbine journey, trainer Michael De Paulo gives the inside track on his Queen's Plate hopeful Saturday George, Ones to Watch with Santino Di Paola, and more.
*
Path to the Plate: Saturday George (30-1 in the Queen's Plate Winterbook)
Sire: Mineshaft
Dam: Atascosa
Trainer: Michel De Paulo
Owner: John Russell
Breeder: Anderson Farms Ont. Inc., and John Fielding
Record: 1-1-0 from 2 starts
*
All systems go: "Saturday George spent the winter in Ocala with Slade and Kelly Callahan. He's coming along really nicely. He's been back here at Woodbine for about two weeks. He worked an easy 4 furlongs (52-flat, breezing) on April 27 and he'll work 5/8ths this week. He's ready to roll."
Pacing himself: "He's grown a little bit and filled out. There is no reason he shouldn't take to the Polytrack. We've run him on the grass twice, but I don't think he'll have any issue with the 'Poly.' The distance is the question. He's by Mineshaft and his mother is by War Front. Mineshaft won the Grade 1 Suburban in 2003 at a mile-and-a-quarter. In his races, Saturday George is pretty aggressive. He wants to get on the bridle and go. We're hoping we can chill him out a little and get some more distance from him."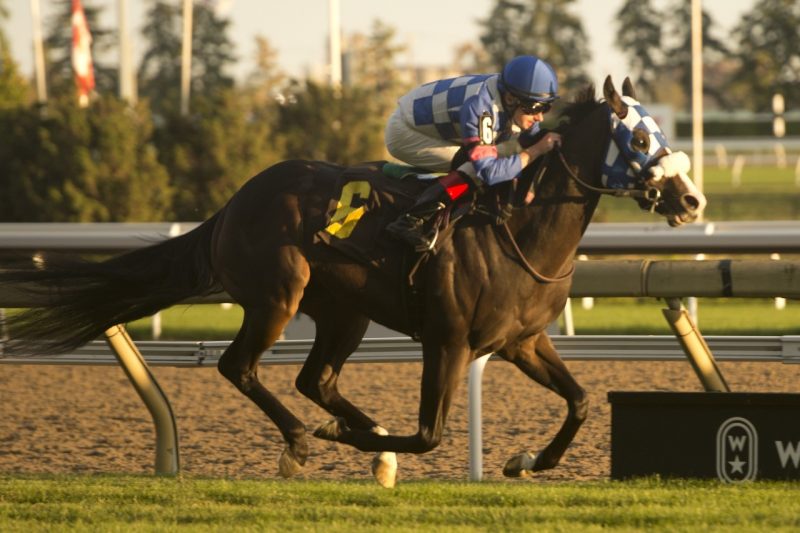 Growing up: "He's got a great personality. He's more aggressive this year. Last year, he was really laid-back, and was just a little immature. We had to battle shins with him last year, which bothered him a bit. He's over that. He's all business. He comes back to the barn, eats and then sleeps all day."
Family tree: "[Owner] John Russell's father-in-law was George Schramm. They've been in the business a long time. If you look at this horse, he's really a Danzig-type horse. War Front is by Danzig. Strangely enough, John Russell and a bunch of partners owned Langfuhr's mother, Sweet Briar Too. Gus Schickedanz bred Sweet Briar Too to Danzig, and the foal they produced was Langfuhr. My boss, Mr. Russell, is a big fan of War Front. We had a War Front, Eminent Force, who did very well for us. He was a hard-knocking horse."
Name game: "John's father-in-law would golf in the morning and enjoy racing in the afternoon on Saturdays, so that was the idea behind the name. George passed away prior to John purchasing the horse. When he passed away, I told John that we were going to have to name one after George, and that's what we did."
*
Jock Talk: Rafael Hernandez
Building blocks: "This is going to be my fifth season here at Woodbine. I really like it here. The first year, it was kind of hard because I was new and no one really knew me. I had to build my trust with trainers and owners. After I started getting more opportunities on the horses, I appreciated that because it showed they did trust me. It's hard to get into Woodbine because it's a very big riding colony. It's tough to be the new jockey, coming to a new city, and one really knows you. It was hard for me, but the work that my agent [Tony Esposito] and I put in has paid off."
Team effort: "With each year, we started to do better and better. I can't do anything without the horses, the trainers, assistant trainers, owners, exercise riders and grooms. They all have helped me. If I told you it was one person or one horse that has helped me do well, it would be a lie. It's everyone. Everybody is part of it. The grooms, they don't get as much credit as they should. They make sure the horse is sound and ready."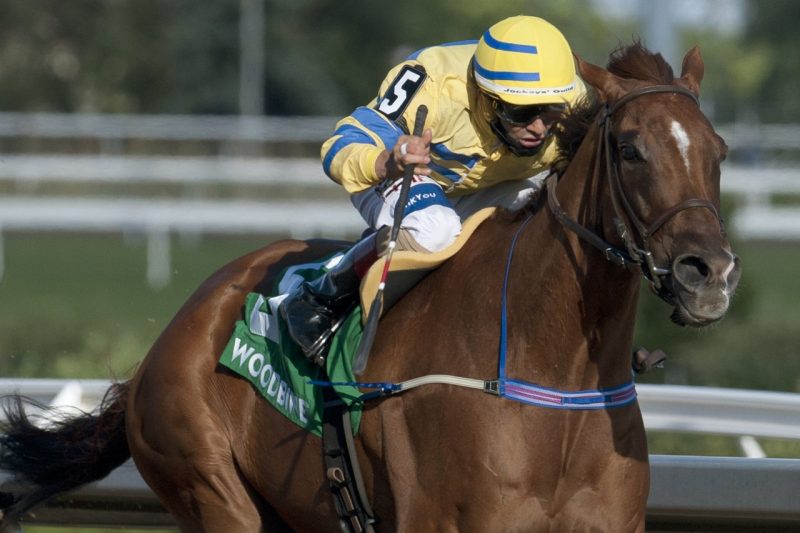 Teamwork: "My agent, he always gives me 100 per cent. We clicked right away. We became friends and so did our families. We hang out together, but we never talk about business."
Praise for Canada: "I love my family and I love to go out, even if it's for a walk. I like to go camping. I also like exploring Canada. I've been to Quebec City and Montreal. I like going out and seeing Canada, seeing the wildlife, and all the beautiful nature. I like the way Canada is, the multiculturalism it has."
International scene: "You see so many countries and cultures represented in the jocks' room. There are riders from Brazil, from Barbados, from Mexico, from Japan – there are people from everywhere. I love that so much. When we are together, you learn something from everyone. There are so many different riding styles. You learn from all of that too."
Top of his game: "It's disappointing that we weren't able to start on time this year, but whenever we do, my goal is to just do my best. That's what everyone in the room wants to do. When I first started, I knew it would take hard work to be the leading rider. The second year I was here, Eurico [former champion rider, Rosa Da Silva] took me aside and told me I was doing a good job and that one day my time would come. I haven't forgotten that. He and I have become good friends. I appreciate every jockey because I learn different things from each one, and it makes you a better rider. Tony always tells me, 'Do your best and don't worry about the rest.' And that's what I do. I don't want to put that pressure on myself. If you feel pressure, I believe the horse can feel that. They feel everything. When I'm relaxed, they know I'm going to give them my best."
*
Ones to Watch:
From Canadian Thoroughbred's Jennifer Morrison…
Santino Di Paola is entering just his fifth season as trainer at Woodbine and his 2021 stable has the look of his best group of horses yet.
The multi-talented 27-year-old recently won his second Sovereign Award in the media category when his video 'Dear Horse Racing' was voted Outstanding Film/Video.
Di Paola, whose horses are owned by various family members, is excited about the prospects of his Ontario-bred 3-year-old Bodie, a son of Bodemeister. A large colt, Bodie recently returned to Woodbine after a winter of training in South Carolina at the successful Webb Carroll Training Center. He will be making his career debut as soon as the 2021 Woodbine meet starts.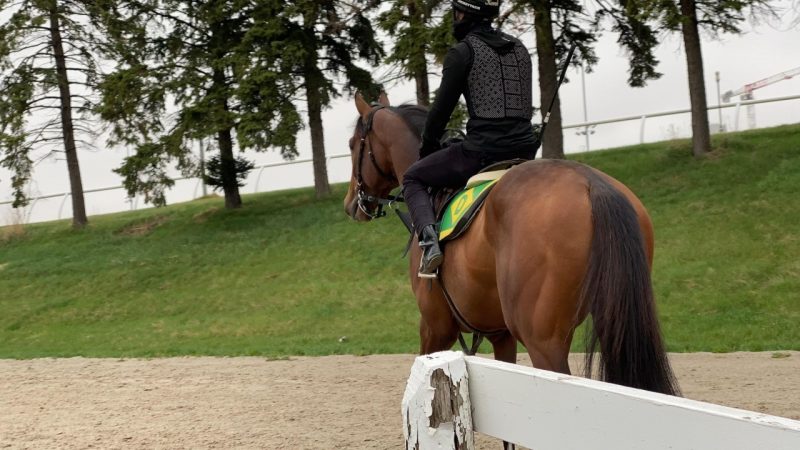 Eminent Domain, a son of American Triple Crown winner American Pharoah, was a sale purchase at Keeneland November last fall and he has been training forwardly since also arriving from South Carolina. Di Paola said the 4-year-old, who has raced just once, is "training fantastic."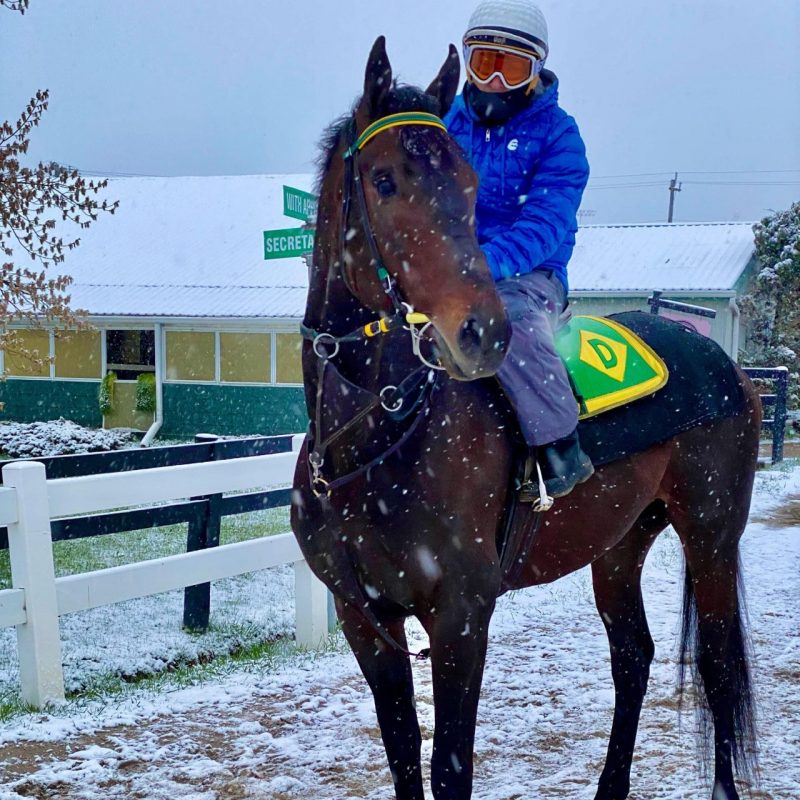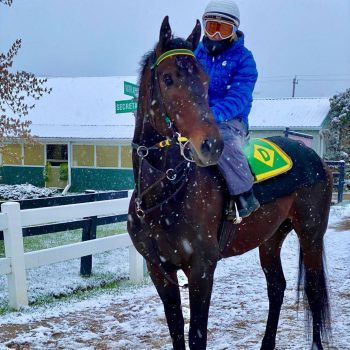 Keep an eye out for two other Di Paola trainees in 2021: Bode's Tipsy, a promising 2-year-old in 2020 and Enchant Me, who competed in two-thirds of the 2020 Canadian Triple Crown.
2020 Race Rewind:
Watch Boardroom, under Luis Contreras, rally to take all the spoils in the $100,000 Duchess Stakes, on October 3, 2020:
HPIbet:
Check out the latest promotions from HPIbet.