TORONTO, June 1, 2022 – Woodbine's highly anticipated turf racing season starts with a trio of grass events on Thursday afternoon, one over the E.P. Taylor Turf Course, and the other two contested on the Toronto oval's Inner Turf.
The first turf race of the year is a six-furlong sprint on the E.P. Taylor, scheduled as race three, with a post time of 2:14 p.m. Eight starters will travel one mile on the Inner in race five (3:21 p.m.), while eight starters will also tackle one mile over the Inner in the eighth race (4:55 p.m.).
The Grade 2 Royal North Stakes, set for June 4, marks the first turf stakes race of the Woodbine season, a 6 ½-furlong event showcased on the E.P. Taylor. The $175,000 race is for fillies and mares, four-year-olds and up.
Unveiled in June 2019, the seven-furlong Kentucky Bluegrass Inner Turf is an ideal complement to Woodbine's all-weather Tapeta racetrack and E.P. Taylor Turf Course that opened September 1994 and boasts popular wide-sweeping turns and the longest stretch in North America.
This year marks the first time the Inner Turf will start as scheduled, after the pandemic impacted the beginning of both the 2020 and 2021 Woodbine Thoroughbred racing seasons.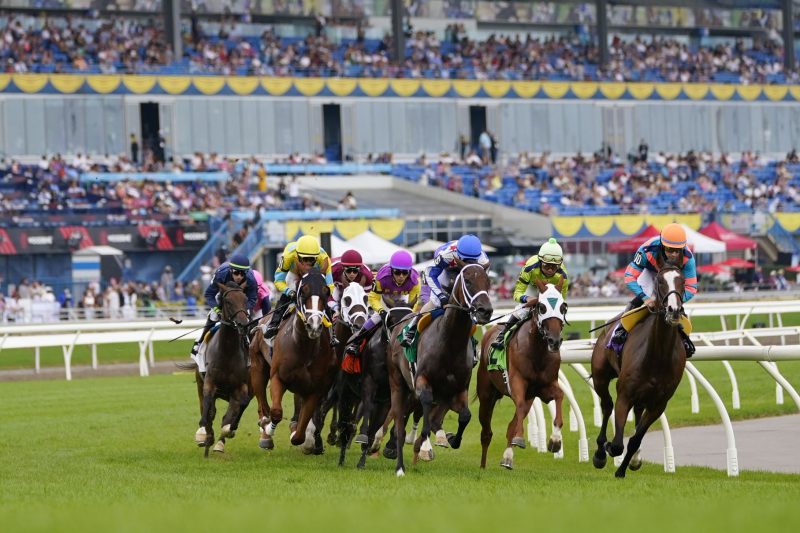 "The turf courses are in great shape," said Ryan Stafford, Woodbine's Director of Racing Surfaces. "The grass got off to a slow start due to the cooler weather we experienced this spring, but it has taken off in the past week and we are ready for turf racing this week."
It takes a team effort to ensure the courses stay in top condition throughout the meet.
"The key elements that go into maintaining the turf throughout the meet are our irrigation system which is essential to provide moisture to the grass in order for it to grow consistently, a proven soil fertility program to keep the grass green and free from disease, support from the Fleet department to ensure our track equipment is in good working order and most importantly is our turf crew," said Stafford. "They're the people whose hard work and dedication really make our turf courses world class."
Once again, some of the highest profile races on the 2022 Woodbine calendar will take place on the E.P. Taylor.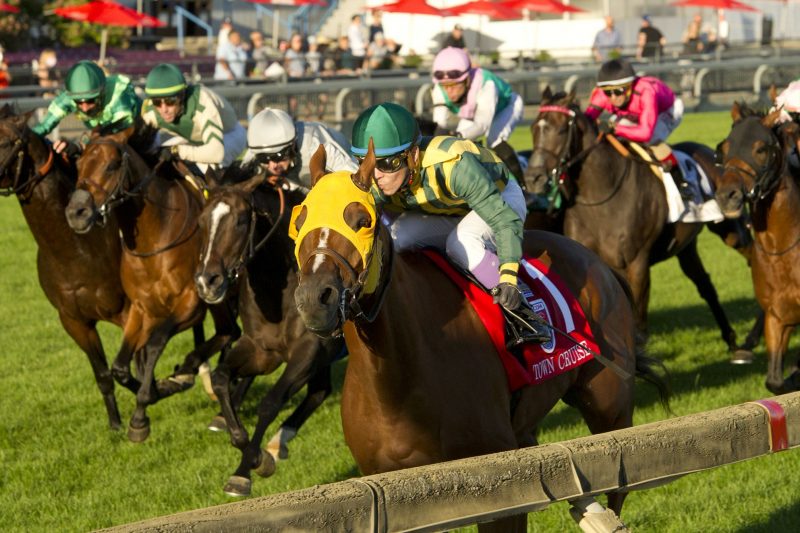 Highlights include the Grade 1 $1 million Ricoh Woodbine Mile on September 17, which is a qualifying race for the Breeders' Cup Mile. Woodbine's two other stakes with tickets to the Breeders' Cup will be run on the same day, with winners of the Grade 1 $500,000 Pattison Summer Stakes and the Grade 1 $500,000 Natalma Stakes earning spots at Keeneland in November. The $400,000 Breeders' Stakes, final jewel in the Canadian Triple Crown series, is slated for October 2.
To view the full Woodbine Thoroughbred stakes schedule, click here.
Woodbine Turf Takes
Jockey quotes:
"Woodbine does a terrific job with both turf courses. It's great to have two turf courses to utilize, that are in miraculous form. I think we will see an increase in entries and betting pools which will be great all around. Looking forward to the turf racing starting back up." – Declan Carroll
"Woodbine has two great turf courses and that is great for the horses. Trainers can choose among many options. Also, I like to race on two different types of turf courses." – Kazushi Kimura
"The E.P. Taylor is one of the nicest turf courses in the world." – David Moran
Trainer quotes:
"I'm glad to see racing back on the turf, looking down the long stretch of the E.P. Taylor and just envisioning the horses running down that stretch or cutting the corner on the inside course and cheering your charge to the wire. It signifies that we're getting into the heart of the season and that some marquee races are coming up on the calendar." – Kevin Attard
"I think we're all excited for the turf season to start. We also have a remarkably big outside turf course. It's great to be able to go over a mile with one turn. If the long stretch and sweeping turns do not suit a horse, we are lucky to have an inside turf course also, that is a similar configuration to Gulfstream and Churchill. I don't know any racetracks that have two completely different turf courses, and we are lucky to have them." – Gail Cox
"We've got the beautiful, big E.P. Taylor Turf Course. I don't think it's like any other course in North America, with the big lanes and sweeping turns. It's very well taken care of and very well maintained. We attract horses from all over the world, and I think all of those things make it very special." – Katerina Vassilieva
"Easy answer… best turf course [E.P. Taylor] in North America." – Mark Casse
Woodbine Turf Course Specs:
Inner Turf Course
Distance: 7 furlongs
Length of Stretch: 978 feet
Width: 90 feet
Banking: 6 per cent banking on turns
Base: Limestone
Drainage Layer: 4 inches
Growing Medium: 4 inches of sand with fiber over 8 inches of sand
Turf: Kentucky Bluegrass
E.P. Taylor Turf Course
Distance: 1 ½ miles with a 1 1/8-mile chute
Length of Stretch: 1,440 feet
Width: 100 feet in homestretch; 120 feet in backstretch
Banking: 4 per cent banking on turns
Base: Clay
Drainage Layer: 4 inches
Growing Medium: 6 inches of loamy sand over 6 inches of sand
Turf: Kentucky Bluegrass