TORONTO, November 8, 2021 – Woodbine Racetrack recently wrapped up turf racing for the 2021 season, posting steady numbers over a total of 241 races contested over its two turf courses.
Races run on the world renowned E.P. Taylor Turf Course generated an average handle of $577,895 per-race, with an average field size of 9.5. The Inner-Turf Course, which opened in June of 2019, held 99 races, with an average handle of $459,637 and field size 8.8.
A total of 26 stakes races were run on the E.P. Taylor, including six Grade 1 events, while eight stakes were run on the Inner Turf.
"Despite our season being delayed by two months due to the pandemic, we had another terrific year of turf racing at Woodbine Racetrack," said Jim Lawson, CEO, Woodbine Entertainment. "We are really looking forward to starting our 2022 season on time and running the most turf races in a single season in our history. Woodbine is a premier turf destination in North America and the best is yet to come."
In 2019, Woodbine ran 363 turf races on the E.P. Taylor Turf Course and the Inner Turf Course combined, the most turf races its ever run in a single meet.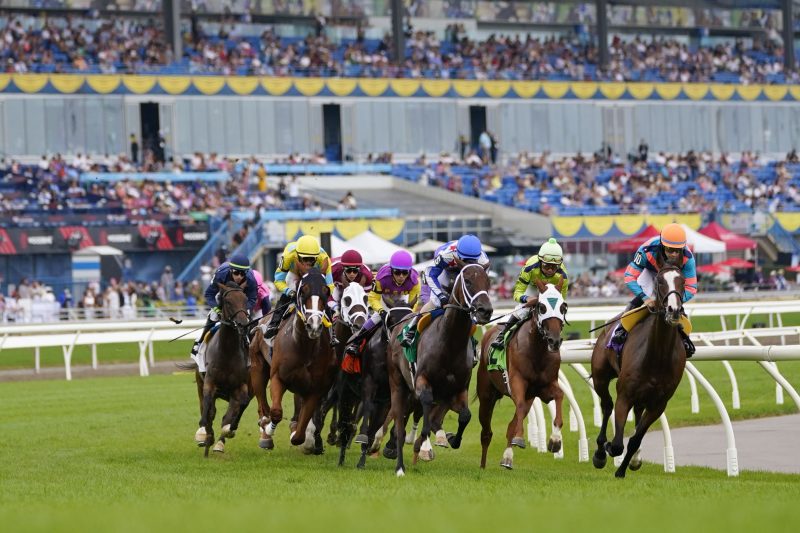 Highlights of turf racing in 2021 includes the Ricoh Woodbine Mile, won by Town Cruise, and the return of the Pattison Canadian International, captured by Walton Street (GB), were held on September 18 as part of Woodbine's Turf Festival weekend. The pair of Grade 1 turf races had $2.2 million and $1.7 million wagered, respectively, to help push a Woodbine Mile card record handle of $13.8 million.
Woodbine played host to three Breeders' Cup Challenge Series "Win and You're In" races (Ricoh Woodbine Mile, Summer, Natalma) in 2021, with all three contested on the E.P. Taylor Turf Course.
The final turf race for the 2021 meet was contested on October 28 and the Woodbine Racing Surfaces has immediately begun preparing the course for 2022.
The 2021 Woodbine Thoroughbred season runs until December 5 with live racing held every Thursday, Friday, Saturday and Sunday. For more information, visit www.Woodbine.com.