TORONTO, February 24, 2021 – Each week, in the lead-up to Opening Day (April 17) of the 2021 Woodbine Thoroughbred season, we'll follow some of the must-read storylines of key horses and horsepeople, and also share other informative news and notes.
From horses on the Queen's Plate trail, to horses to keep tabs on ahead of the new Woodbine season, to catching up with Woodbine trainers, the weekly report keeps racing fans and the racing community in the loop.
In this week's report, Don MacRae talks about a pair of Plate hopefuls, Barbara Minshall looks back on her phenomenal 2020 campaign and looks ahead to her 2021 season, two promising 3-year-old fillies, plus much more.
Path to the Plate:
Horse: Avoman
Sire: Old Forester
Dam: Cosa Rara
Trainer: Don MacRae
Owner: D-Mac Racing Stable Inc. & La Huerta Inc.
Record: 1-0-1 from 3 starts (click here to watch Bull Page Stakes win)
On when he knew he had a good one in his barn…
"[Jockey] Chris Griffith was getting on him in Ocala for me and he mentioned to me a couple of times that if the horse kept advancing, he could be a pretty solid horse for back home. We got him home, started training him – he's a big, flashy, good-looking horse – and as we started breezing him, and stretching those breezes out, he started showing he does have some ability."
On his Bull Page win…
"I think he heard me cheering because when I watched the replay of the race, I could hear myself screaming. I think he was looking for me. Off his first race, we thought that if he advanced a bit and moved forward, he'd be okay. He was still green in that stakes race, so he obviously has some maturing to do. If he does that, we should have some fun with him."
On his ability to tackle a route of ground…
"He's very well put together and he does look like he'll handle the stretch out in distance. When you have a 3-year-old, that's what you want, that they can run all day long so that you can still have that [Queen's Plate] dream in the back of your mind."
On his co-owners…
"It's the father and son team of Jim and Graeme Bruce. I played hockey with Graeme, and one day, we got to joking about owning horses. It took a couple of years for it to happen. We were hockey buddies and I wasn't sure if I wanted to mix the two things up. Then I met Jim – they're just phenomenal people. I couldn't say enough about the whole family. They're great people and they love the horses more than anything. It's the horse first and then racing. That's our business model. It's great to have people like that running with you.
"They run La Huerta Imports, which supplies tropical produce, including avocados. When it came to the naming process, Jim mentioned that we call him Avoman. To me, that's the coolest name you could possibly come up with. We all love it."
On the 2021 game plan…
"There are so many options for horses like him. He still has all his conditions and stakes options along the way. We'll get him in and let him tell us where he's going to be as far as when we'll start him. He didn't go away this year, so we're a little behind the eight ball. He's at the farm, training, just jogging at the arena at Carrick Hills. It will probably be the second or third week in May that we'll have him run. We're dreaming big… that's the whole part of being in this business. Every day, you get up and hope you have good horses in the barn. And he's shown that he wants to be a good horse. He just needs to advance a little bit more."
Horse: Cruden Bay
Sire: Big Screen
Dam: Executive Affair
Trainer: Don MacRae
Owner: Michael Lay
Breeder: Spring Farm
Record: 1-0-0 from 1 start (click here to watch the race)
On his sensational debut…
"He had always shown that he had that type of ability and he looked very impressive in that start. He broke slowly, rushed up in there, and when he kicked on, he just took off. He had little baby issues along the way, but he's a horse that has every reason to improve and be a very decent 3-year-old."
On learning to be a professional horse…
"He was very soft, green, very immature along the way to his first race. It was just that last two to three weeks before the race where he really started to put it all together."
On building up to the Plate…
"His exercise rider, Scotty Reichheld, he said pretty much from day one that he thought he was a decent baby. I think everyone is in the same group. We all hope they advance, they stay sound and they stay happy, and you get excited about the end of August [the Plate is scheduled for August 22]."
On having two possible shots at Queen's Plate glory…
"It's actually cool to have one chance to win it, so to perhaps have two, that's amazing. It'll be fun. Hopefully, we can get those two boys into the gate. That would be a dream come true."
On similarities between Cruden Bay and Avoman…
"The one thing I will say about them, 100 percent, is they love to train. It's always fun to see horses that want to go out and do it. Both of them have that same mentality, they want to be racehorses. When they're on the track, they spot horses and want to go after them, and when they come off the track, they're very content all the time. That's the one thing I can say about these boys… they love their job."
Trainer Talk:
Barbara Minshall
Career wins: 383
Stakes wins: 55
Winter home: "I'm at Winding Oaks in Florida. Becky Thomas owns the farm and the track is fabulous. She's done a lot of work on the track and the barns are amazing. It's a beautiful place. My 2-year-olds are all training with Travis Durr in South Carolina. He does a great job."
Last season: "We had lots of nice 2-year-olds in 2020. We were just kind of going with the flow. I don't have a really big barn, but we got lucky and had some really nice 2-year-olds to fill in the blanks of some horses that ended up being retired. I'm very fortunate in that the owners I have provide me with some good quality horses."
This season: "It's hopefully going to be the same as last year. I have some nice 2-year-olds, a lot of them. There are a few more Ontario-breds with nice pedigrees, which is nice because it opens a few more racing options for me. I still have [early Queen's Plate and Woodbine Oaks contender] Dreaming of Drew and [promising Kentucky-bred] Designer Ready, who I think are exceptional fillies. I still have a few of those warhorses in [multiple stakes winner] Admiralty Pier and

Search for a specific race by typing in the fields below.
Armistice Day. Hopefully, we can round it out and have some nice 3-year-olds as well."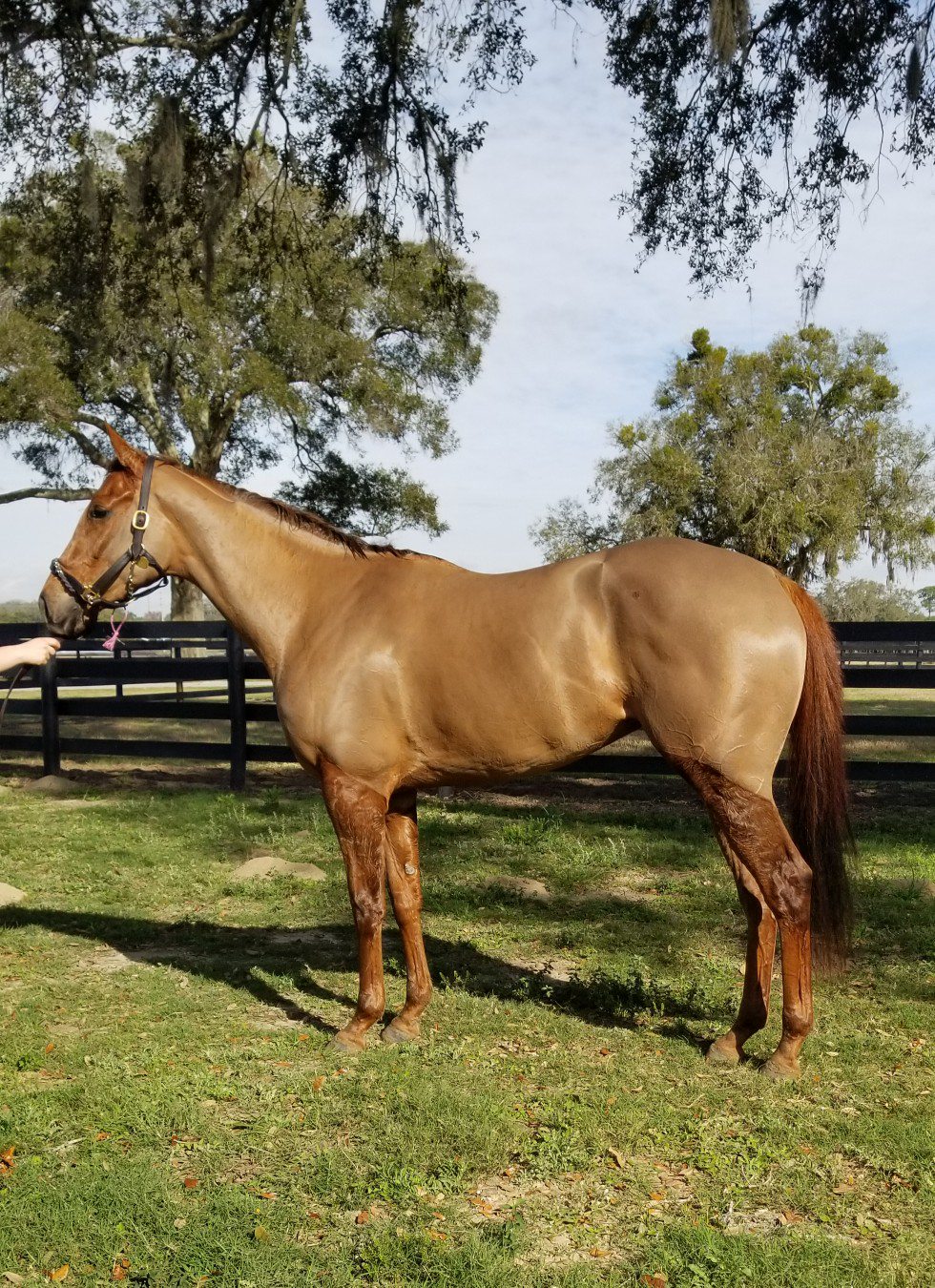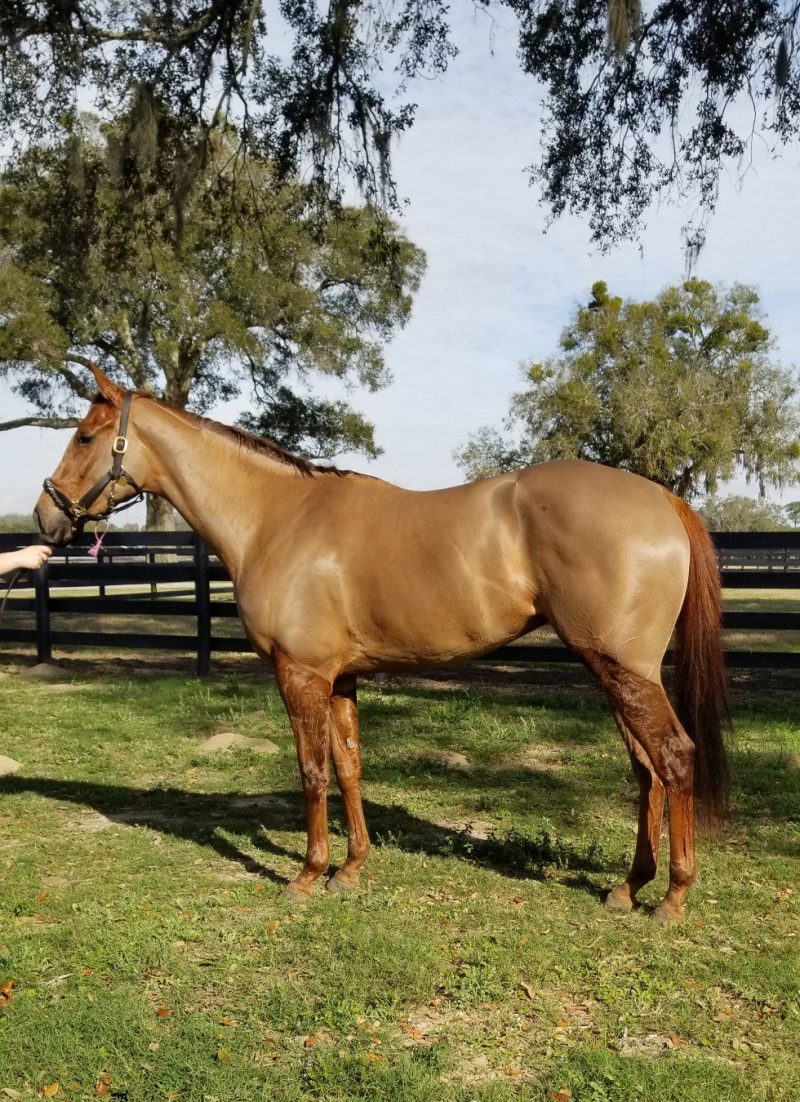 Pleasant surprise: "I was a little surprised British Royalty [a now 3-year-old Ontario-bred son of English Channel] won first time out because he was so green and so 'looky.' But he's got a lot of talent and a big stride. I have him down here in Florida and he's training really well. He's matured a lot."
Perfect balance: "Ideally, you want to have some older horses to keep going while the 2-year-olds develop. It can leave a big gap if the 2-year-olds haven't come into form and older horses have moved on from your barn."
Final furlong: "Last year, I was very lucky in that the 2-year-olds worked out really well, and they're all training really well now."
Ones to Watch:
From Canadian Thoroughbred's Jennifer Morrison…
Trainer Martin Drexler reports that Franco Meli's 3-year-old filly Il Malocchio is doing well following her third-place finish in the Suncoast Stakes at Tampa Bay Downs on February 6. The daughter of Ontario sire Souper Speedy became owner/breeder Meli's first stakes winner when she won the Victorian Queen Stakes at Woodbine, Sept. 27.
II Malocchio, currently in the hands of trainer Ken McPeek, will make another start in the south (she is nominated to the March 6 G3 Florida Oaks at Tampa Bay) and then will eventually make her way back to Drexler at Woodbine to prepare for the Woodbine Oaks presented by Budweiser.
Katerina Vassilieva reports that her trainee Jilli Marie is nearing her first workout at Webb Carroll Training Center in South Carolina. Owned by Kevin Drew, Jilli Marie was undefeated in two starts at Woodbine in 2020 including the South Ocean Stakes on November 14. The daughter of Dynamic Sky will join Vassilieva's Woodbine barn later this spring with an eye towards an allowance race to begin what is hoped to be a journey to the 2021 Woodbine Oaks presented by Budweiser.
Ontario Stallion Spotlight:
Click here to get to know Black Eagle, the multiple winning son of dominant sire Tapit.
2020 Race Rewind:
Watch Pink Lloyd kick off his 2020 campaign with a stellar effort in the Grade 3 Jacques Cartier Stakes on June 25, 2020.
Click here to watch Pink Lloyd in the Jacques Cartier Stakes.
HPIbet:
Click here to check out the latest exciting promotions from HPIbet.
Key Woodbine Dates:
Wednesday, February 24, 2021 – Horses begin shipping in
Thursday, February 25, 2021 – Sand Ring and Training Track open – weather permitting
Saturday, March 2021 – Main Track opens – weather permitting and date TBD based on spring thaw
Saturday, April 17, 2021 – Scheduled Opening Day