TORONTO, February 23, 2022 – Each week, in the lead-up to Opening Day (April 16) of the 2022 Woodbine Thoroughbred season, we'll look at key Woodbine-based horses and horsepeople, and share other important news and notes.
From horses on the Queen's Plate trail, to catching up with Woodbine trainers, the weekly report keeps racing fans and the racing community in the loop.
In this week's report, trainers Kevin Attard and Darwin Banach discuss their respective 2021 seasons and upcoming 2022 campaigns, plus much more.
Tracking Success: Kevin Attard
575 career wins
73 stakes victories
Top horses include Starship Jubilee, Melmich, Calgary Cat, Amalfi Coast, Alezzandro, Leonnatus Anteas, Munnyfor Ro, Pumpkin Rumble, Merveilleux
Has eclipsed $3.2 million (U.S.) in purse earnings in each of the last three years
On building a winning outfit…
"Over the last few years, the stable has been able to really do well. We are getting quality horses. At one point, I was labelled as maybe more of a claiming trainer. I want people to recognize me as someone who can develop a horse. We have some clients that are investing in young stock and breeding good horses, and we're developing them into talented horses. Last year, we won the Princess Elizabeth with a purchase, Moira, the Prince of Wales with Haddassah, a homebred. We started from scratch with them and watched them progress. It's nice to see and we hope that trend continues."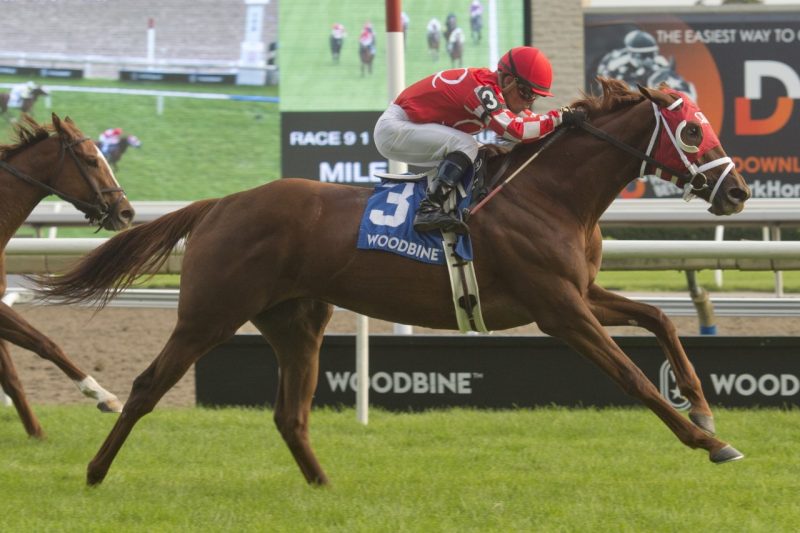 On some of his 2021 standouts…
"Munnyfor Ro had a great year. There was a point, before the Woodbine season started, where someone could have claimed her for $35,000 at Gulfstream. She comes along and wins the Woodbine Oaks, runs a real credible race in the Queen's Plate, comes back and romps in the Wonder Where, then wins her last race of the year, the Ontario Damsel, against straight three-year-old fillies. She was a horse that achieved a lot. I'm really proud of her and she'll probably be crowned Canada's champion three-year-old filly. That would be special, and you love being acknowledged at that time of the year. I was happy, even though he made two starts, that Clayton came back and ran two really good races, which was really nice to see. Amalfi Coast was another horse that had a really nice year. She won two graded races, one on turf and one on the synthetic. She might be in the running for top runner in her division. Winning the Prince of Wales with Haddassah was another special moment. You always want to win the Plate, but you don't, it comes and goes, then you focus on the next leg. We were able to squeeze that one out. It was nice for the Ulwellings, who are investing heavily in Canadian racing, running at Woodbine, breeding and buying. That was nice to see for them. We had a bunch of horses for X-Men group – Moira, obviously, standing out. It's a great ownership group and they are very passionate about the game and their horses."
In a good place…
"We're very fortunate to be in the position we are these days. There's a lot of hard work that goes into it, but I have a great staff, a lot of unsung heroes. They are totally behind me. I tried to lead by example with what I do, but I'm very lucky to have a wonderful team that works so hard. It's not easy, so it's nice to see everyone get rewarded."
On 2022 Plate and Oaks hopefuls…
"For the Plate – we are a little light on boys this year – there is a maiden I think really highly of. His name is Laraque. He's a big horse and as a three-year-old, he should be more mature and grow into his body. I'm excited to get him back at Woodbine and start gearing him up for a possible shot at the Plate. Terra Farms has a colt by the name of Justin's Way. He's a nice colt. He won second time out. He seems like a horse that has some talent. He's by Silent Name (JPN) and it seems like he has the right running style for the Plate. That's kind of exciting with him. With the fillies, Moira is probably our leading contender. She's a really nice filly and hasn't done much wrong so far. We've also got Souper Flashy, also a homebred, who was second to Moira in the Princess Elizabeth, bred by Terra. She's a Souper Speedy and we're excited to see what the future holds for her. The Ulwellings have a maiden filly, Trizzel Trazzel, who ran once at the end of the year in 2021. I like her quite a lot. She seems to be a talented filly and could have a bright future in her cards."
Final thought…
"To be honest, I didn't know we were getting close to that [600 career wins]. I knew we had 500, but I haven't been looking at that 600 number. It's nice to know we're getting close to that. I know it's been a lot of hard work to get there, a lot of ups and downs. At one point, early on, I didn't think I would be in the game long enough to reach that milestone. It's a tough business, but I love it. I've worked hard to get where I am, but I couldn't do it without the crew I have. They deserve the accolades and the attention. We have a great clientele that is giving us the opportunities with great horses. It's a combined effort of all that, really."
Flashback to 2020 – Watch the feature on Starship Jubilee with Kevin, Tino and Josh Attard

Trainer Talk: Darwin Banach
Need to know – A multiple graded stakes winning trainer, Darwin Banach eclipsed the 300-win mark for his career in 2021. He campaigned the great Sky Conqueror to several graded triumphs, including the Grade 1 Turf Classic, the Grade 2 King Edward Breeders' Cup, and the Northern Dancer Breeders' Cup Turf, on two occasions. The son of Sky Classic was named Canada's Champion Male Turf Horse in 2006. Other stars from the Banach barn include Executive Flight, Executive Allure, Classic Stamp, Deep Freeze and English Conqueror. As of February 22, Banach has 303 career wins, including 16 stakes, and over $11.8 million in lifetime purse earnings.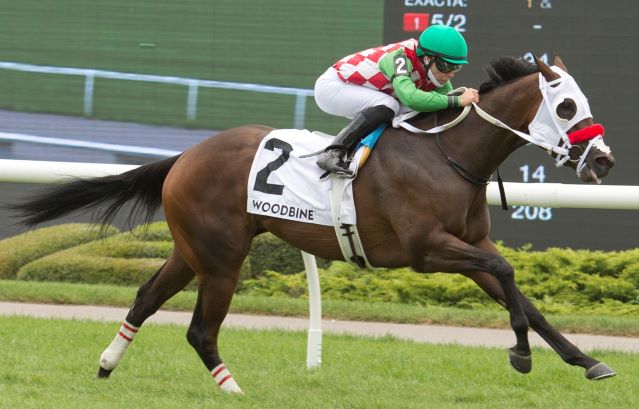 Florida life: "I have 15 horses with me down here right now. It's going well. We have a couple – Perseverancia and Artful Ballerina – who are coming off injuries, so we are working with them. We have them using the pool right now to get them rehabilitated. They just finished their pool work and they are starting to jog, so that's a good sign. We ran one, Chairman Fox, at Tampa Bay on February 13 and finished fourth. I have three or four other ones that I'm going to run here at some point."
On his 2021: "We were trying to win 20 races and we didn't make it to that number. We ended up with 15 wins. It worked out okay. We won a race on the last day of the season, which was a nice way to end things off. Hopefully, that's a sign of things to come this year."
Looking ahead to Woodbine 2022: "I have some really nice two-year-olds with me down here that are moving forward very nicely. Last year, I didn't run any two-year-olds until around October. I have a California Chrome two-year-old who is a half-brother to (Coronation Futurity winner) The Minkster. I have a really nice Midshipman colt, a Canadian-bred, who we bought in the September Kentucky Sale. I have an Orb filly that is doing well too. So, we're going to have horses that are ready to run early, hopefully. I have that colt Likeso, who we nominated to the Queen's Plate. He's probably going to run here before we come back to Toronto. He seems to be doing quite well and has matured a little more. Artful Ballerina, she won the Georgian Bay Stakes for us last year. She's also doing well."
A little more on Likeso… "He is a very nice horse. He's coming along nicely. He's a big, strong colt, who we have to keep in check constantly because he thinks everything should be his girlfriend. But he's a really nice horse and hopefully, he's able to put together a big year."
Setting the foundation: "This time of the year, we're just getting the groundwork done. We've done this for a lot of years, preparing the horses for the season, so you come to learn not to get too far ahead of yourself. We just take everything day-to-day, make sure the horses and everyone is doing well."
Piecing together the horse puzzle: "Every horse is different, and every horse has their strengths and their quirks. The key is to treat them as the individuals they are, and work with them to bring out the best in their ability. A lot can happen over the course of the season, and you have to be ready and willing to adapt to those ups and downs."
Final furlong: "It's nice to be able to enjoy a little fishing down here every now and again. About three years ago, I had a 250-pound or so Hammerhead shark on the line. I fought him for over an hour. I had him about 30 or 40 feet away from the boat – the captain could see him from the top of the boat – but I was so happy when that line broke and I could put my arms down and rest. It was a good tussle, like trying to handle a runaway horse."
2021 Race Rewind:
Watch Summer Sunday eke out a tough score in the $100,000 Eternal Search Stakes, on October 29, 2021.
Woodbine Communications, Chris Lomon