TORONTO, March 24, 2021 – Each week, in the lead-up to Opening Day (April 17) of the 2021 Woodbine Thoroughbred season, we'll follow some of the top storylines of key horses and horsepeople, and also share other important news, notes and highlights.
From horses on the Queen's Plate trail, to horses to keep tabs on ahead of the upcoming Woodbine season, to catching up with Woodbine trainers, the weekly report keeps racing fans and the racing community in the loop.
In this week's report, trainer Philip Serpe talks Queen's Plate with Safe Conduct, his top 10 Queen's Plate Winterbook selection, Rodney Barrow looks ahead to his sophomore training campaign, impressive Ontario stallion Amis Gizmo, trainer Dale Desruisseaux, and more)
Path to the Plate: Safe Conduct
Sire: Bodemeister
Dam: Duchess Dancer
Trainer: Philip Serpe
Owner: WellSpring Stables
Breeder: Mitchell Kursner
Record: 1-1-0 from 3 starts (click here to watch Safe Conduct's win on August 30 at Saratoga – Race starts at :27.24.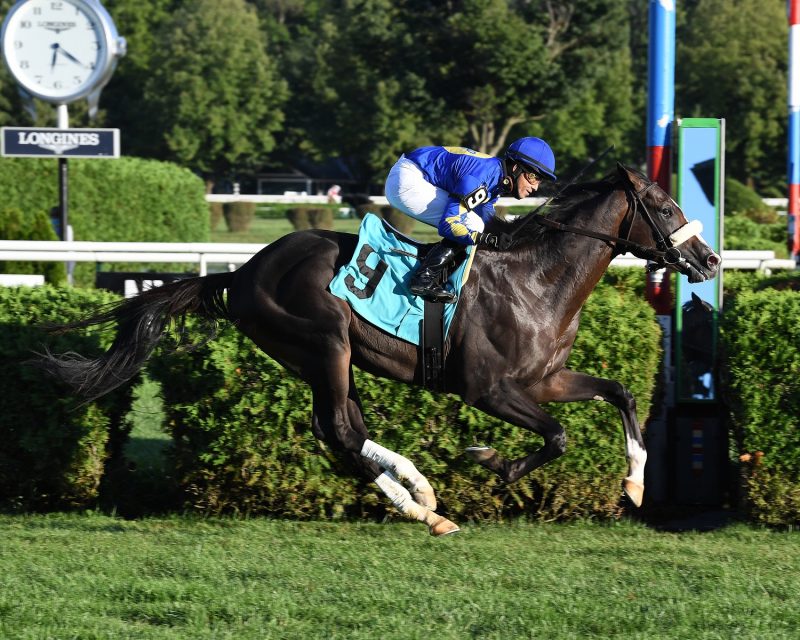 Million-dollar plan: "The Queen's Plate is definitely on the map."
Sidetracked: "We were planning on bringing him up there [Woodbine] last fall, but he got back to Belmont from Saratoga and he got very sick, to the point where he ended up in a clinic. We were concerned because it had gone on for a while. He had a temperature, that sort of thing, and we just couldn't seem to shake it from him, changing medications and trying different things. So, he came around and he was fine. We sent him to Robert Vukovich, the owner of WellSpring Stables. He has a beautiful farm in Colts Neck, New Jersey, so we gave the horse a month off there. That's kind of what got him to where he is. We had plans of getting to Canada last fall, but that obviously changed."
Back on track: "I thought his race on March 14 [second, at Gulfstream Park] was very good, especially considering everything he went through and going a mile-and-an-eighth first time out in 2021. We're pretty happy with him and we'd love to get up to Canada for some of the races."
Training titan: "The thing about him is that he has this unquenchable desire to train. He's a big, big, strong horse and he just loves to train. You can kind of see that in him. It wasn't necessarily from his workout times because most of his works had been on the dirt. Even when he'd breeze on the turf, like the Oklahoma turf course – the dogs were out so far, and that's a little confusing to a young horse who is so used to breezing on the rail – you could see that he just loves his job. We were pleasantly surprised that he ran so well [on August 30, his maiden score]. At that point, we knew we might have something pretty good here. But then the gremlins came out and put everything on hold for a while."
Ready to roll: "Racing never stops these days. It's 12 months and 24/7. It's good to get a fresh horse back. If you consider some of these yearlings come from the sales, being broken, then being sent to the racetrack – they've done a lot in a short period of time. We were very concerned about him being sick, but it was nice to get a fresh horse back."
*
Trainer Talk: Rodney Barrow
On his 2020 rookie campaign: "I was very happy with my first season training. There were some very good highlights. I think the one thing that stands out the most is Forester's Fortune [an Ontario-bred son of Old Forester]. I won three races with him and he was also second in the Greenwood Stakes and the Elgin Stakes. We also had another horse, Torah's Blessing [an Ontario-bred son of Eskendereya], who really impressed me. That horse, he had never hit the board, and had several different trainers, but we worked with him and it turned out well. He's a very nice horse."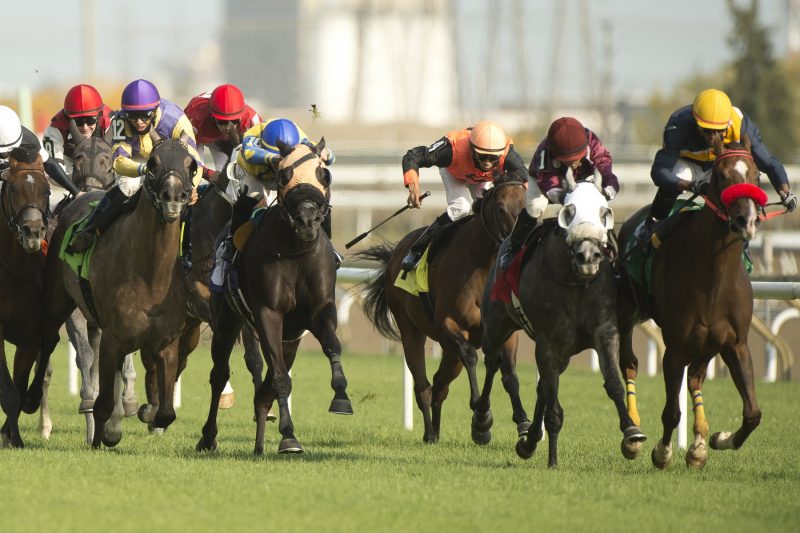 On his first win: "Winning my first race [on June 11, 2020 with Pierian] was something that I will never forget. Being a trainer, it was a long, long time coming, but I worked hard to get here. That first win, I really don't know how to explain it or put it into words. It was a dream come true. I got lots of calls and texts from back home in Barbados, and there was even a write-up in the paper. It was a great feeling."
Strength in numbers: "I have 18 horses on the grounds on now and hopefully through the applications, I can get some more stalls. Last year, I started with 10. I have some good shooters this year. I have eight maidens who haven't run yet. They are all awesome and they are ready to go."
2021 goals: "I want to win more races than I did last year and at least two or three stakes. That's what I'd like to achieve. I also have a nice horse for the Queen's Plate. If we make it, he'll be alright too. His name is Scotty From Italy [75-1, in the Queen's Plate Winterbook]."
Final furlong: "This year, I want it to be my breakout year."
Ones to Watch:
From Canadian Thoroughbred's Jennifer Morrison…
Dale Desruisseaux is entering his sixth year as a trainer and the married father of two young children is hoping 2021 is going to be his best yet.
His small stable won more purse money last year than any of his previous years and his stable currently has 13 promising horses.
Among those is the lightly raced 4-year-old filly Dictate, who won her second career start last fall at Woodbine in a maiden/optional event at 1 1/16 miles on turf, accompanied by a smart 77 Beyer Speed Figure. The trainer, whose father Alan also conditions horses at Woodbine, is excited with the big filly, whom he owns with Peter DiSalvo.
Desruisseaux is also hopeful that his Ontario Sired and bred gelding Breathlessnthesand will have better luck as a 3-year-old this year. The son of Ami's Holiday showed plenty of promise as a juvenile, including a wide, sixth-place finish in the Simcoe Stakes as a maiden. The newly created 3-year-old stakes race series for Ontario Sired horses will be a goal for the gelding.
Almost half of Desruisseaux's barn this year is made up of 2-year-olds including Swinging Mindy, a daughter of Giant Gizmo and Perfect Picture, a son of first year sire Klimt.
Ontario Stallion Spotlight:
Click here to get to know Amis Gizmo. "He was one of the most talented horses I've trained." – Hall of Fame trainer Josie Carroll.
2020 Race Rewind:
Click here to watch March to the Arch march to the winner's circle after an impressive triumph in the Grade 2 King Edward Stakes on August 15, 2020.
HPIbet:
Click here to check out the latest promotions from HPIbet.
Key 2021 Woodbine Dates:
April 17 – Scheduled Opening Day