By Jennifer Morrison for Woodbine.com
TORONTO, October 28, 2019 – D. Wayne Lukas gushed. International media saluted and racing people worldwide raved.
On a sparkling, sunny October afternoon 23 years ago the Thoroughbred racing world came north to Woodbine racetrack for the 13th Breeders' Cup World Championships. It was the first, and only, occasion racing's biggest day was held outside of the United States and it is still fondly remembered.
Over 42,000 people crammed the Woodbine grandstand and temporary bleachers on October 26, 1996, with the temperature in the 60s and under a bright autumn sun. More than $70 million was wagered on the Breeders' Cup races which featured a who's who of horse racing's elite.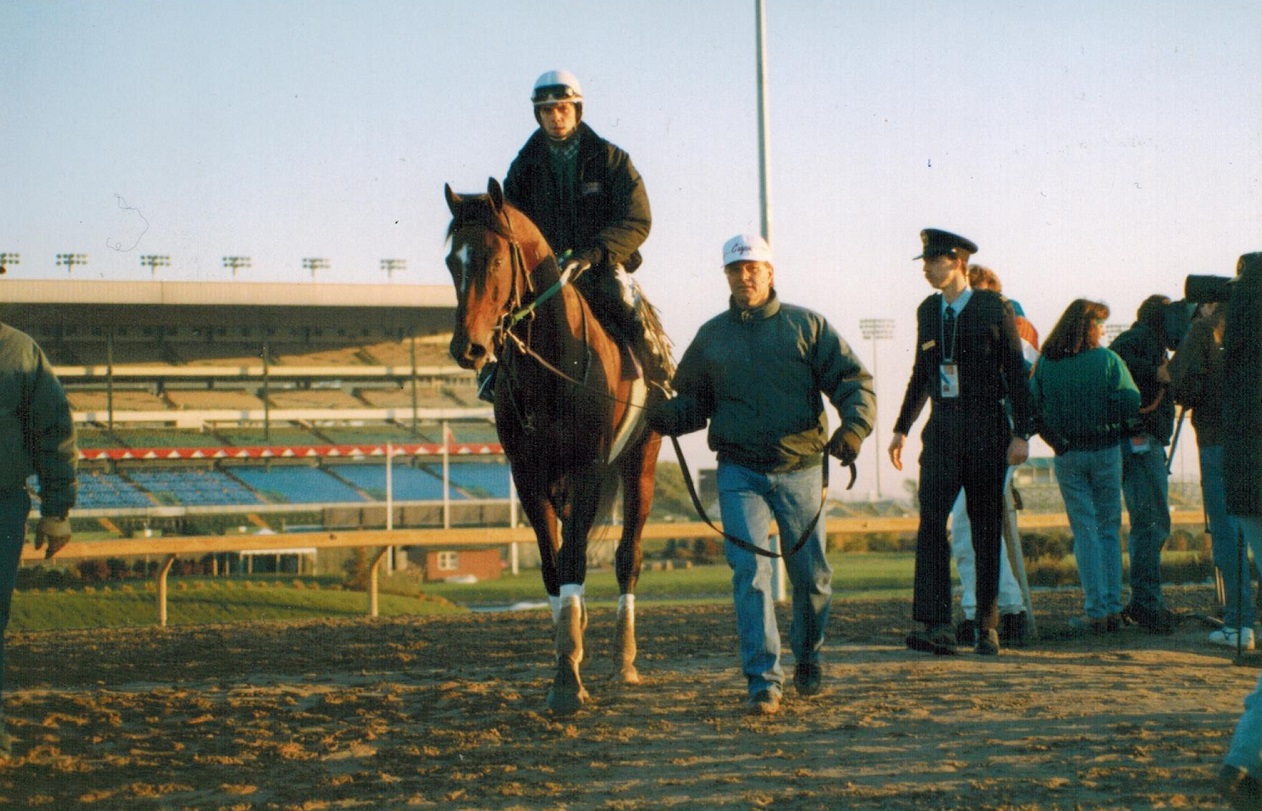 The great Cigar was in town, seeking a second Breeders' Cup Classic for his owner Allen Paulson and trainer Bill Mott. World famous jockeys Jerry Bailey, Gary Stevens, Walter Swinburn and Chris McCarron plus trainers Sir Michael Stoute, Nick Zito and Bob Baffert, to name only a few, were front and centre with their top horses.
"Woodbine was an outstanding host track in 1996 helped by unseasonably warm weather, exceptional racing and a facility designed to handle big events.," said internationally-known writer Ray Paulick. "Toronto is a world-class city, and I would love to see the Breeders' Cup return there."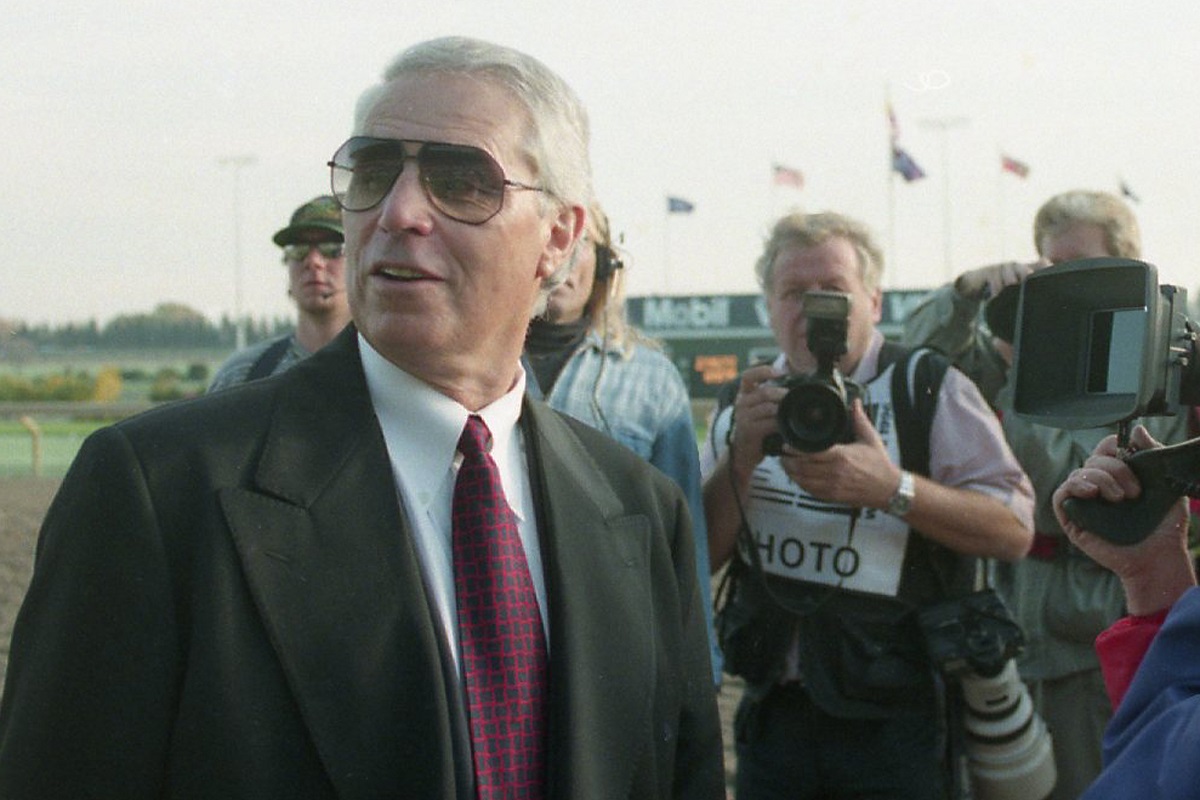 The post-Cup words of legendary trainer and Hall of Famer D. Wayne Lukas resonate with most who were at Woodbine that day and the video can still be found on the Woodbine website.
"In the 13 Cups I have been to and I have had multiple entries in all of them, I don't think we have ever been treated better," said Lukas, who was initially leery about having the sport's biggest day north of the border. "I openly and publicly say to you this is the best job anybody's done."
In the week leading up to Breeders' Cup day, hoards of media and visitors filled the Woodbine backstretch each morning filming and photographing the stars of the show. A Breeders' Cup press party was held at Skydome in downtown Toronto, complete with midway rides and fireworks and the track's grandstand was expertly re-constructed to hold hundreds of media.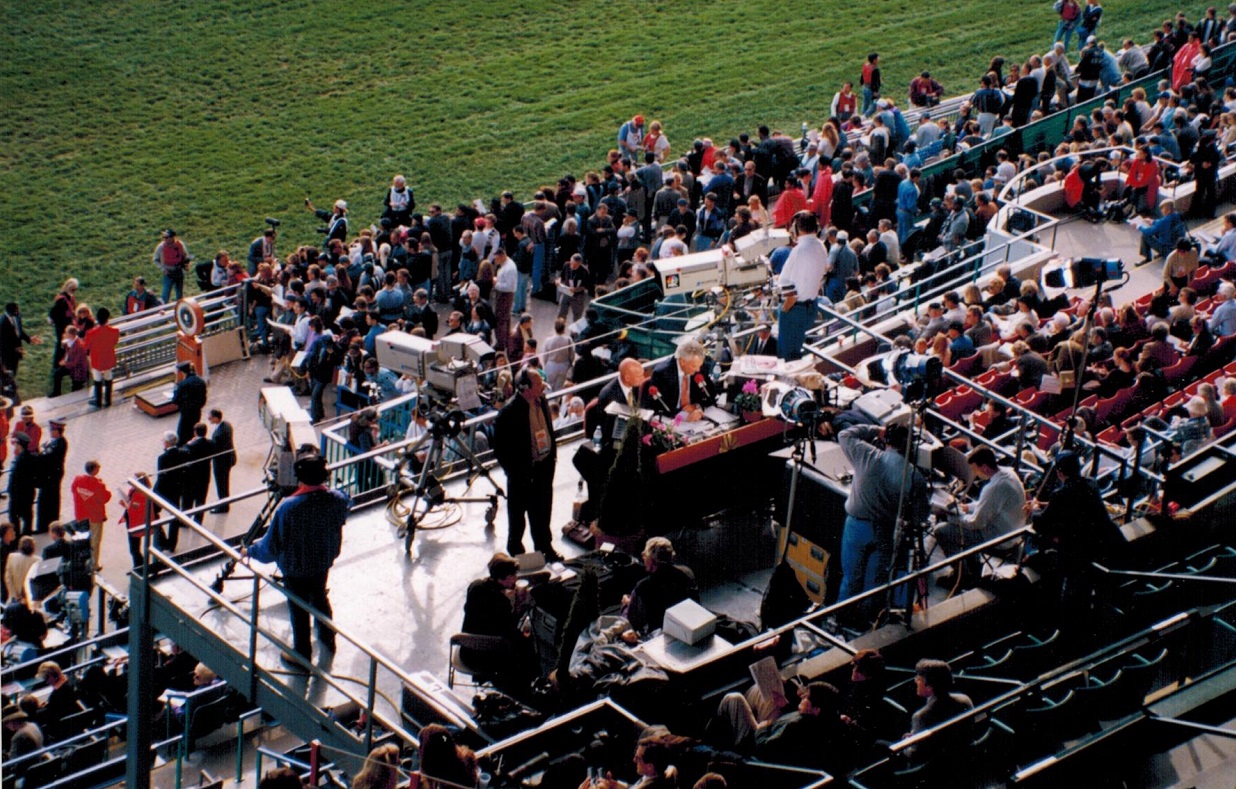 "I was extremely proud of being a member of a great team which, first of all had to convince the Breeders' Cup selection committee that we were worthy of moving the Breeders' Cup to Woodbine, thus becoming the first and only track outside of the U.S. to host it," said Bruce Walker, publicity head for Woodbine at the time.
"We put together a presentation that knocked the socks off the Breeders' Cup group extolling the facility, especially the new E.P. Taylor turf course, training tracks and accommodation for horsemen and women. We were told it was the best presentation the board of the Cup had ever seen."
In addition to expanding the press area, a new winner's circle was built right in front of the grandstand and a post-race interview room was constructed on the first floor of the clubhouse.
And despite days of rain leading up to Cup day, the meticulous effort that went into maintaining the Taylor turf made for a near-perfect course.
"We thought it was a great idea to come to Canada for the Breeders' Cup,", said trainer Michael Dickinson who brought Prestonwood Farms and Wallstreet Racing's brilliant grass miler Da Hoss north for the Mile. "Woodbine has been known as a world class racetrack by everybody for years, you never hear anything negative. Its 1 1/2 mile turf course mirrors the great courses of the world like Ascot, The Curragh, Tokyo, Meydan and Flemington which all have 1 1/2 mile turf courses. They are safe and fair."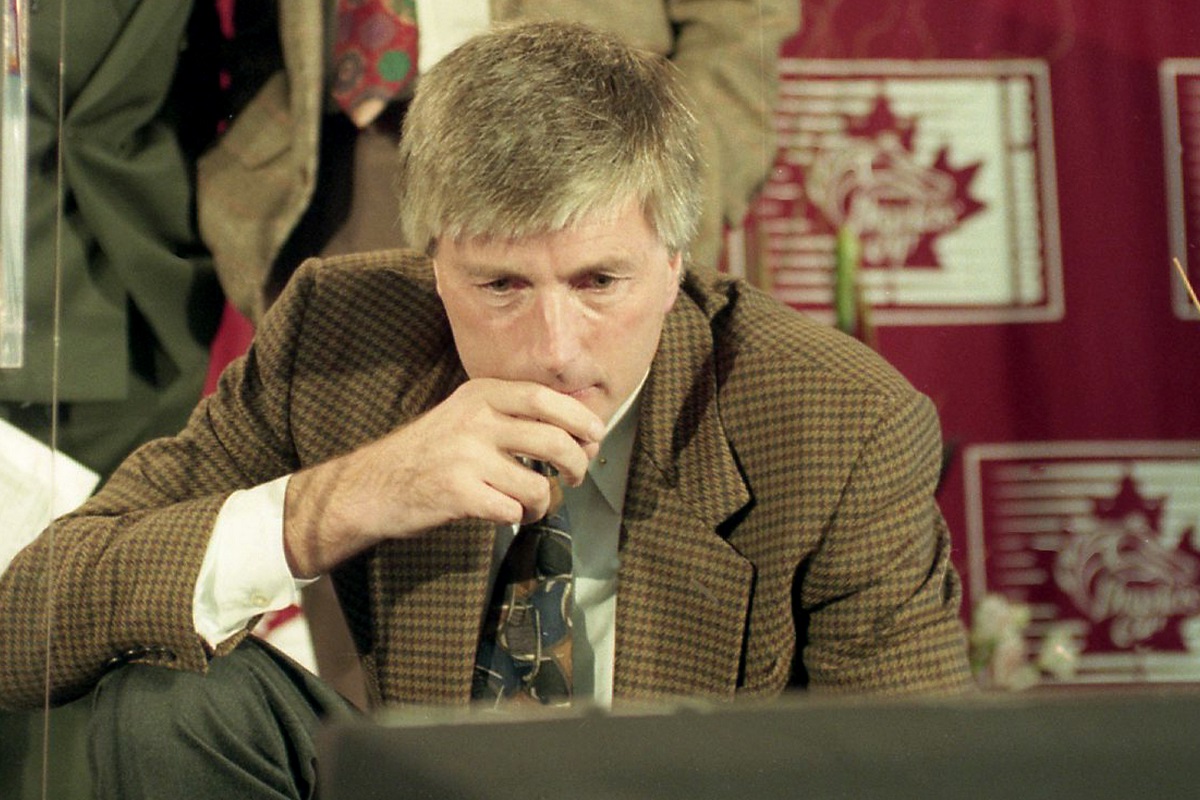 Dickinson's wife Joan Wakefield tended to Da Hoss for 10 days at Woodbine before the big day. "She loved it and said Woodbine looked after her better than any other track."
And Dickinson enjoyed telling the story of his walk on the turf course with Wakefield a few days before the Breeders' Cup.
"It had rained for 10 days before the Breeders' Cup so we were a bit worried about Da Hoss because he loves firm turf. I asked Joan to run over to a store to get a pair of high heeled shoes – a trick I learned 20 years earlier from a girl I dated when I was a steeplechase jockey in Europe.
I made Joan walk the course in the heels, she wasn't too happy about it, but we picked a nice path for Da Hoss. We had Gary Stevens riding, a three-time Kentucky Derby winner. Here I was, a farmer from Maryland telling him the plan."
It worked out well as Da Hoss charged to a Breeders' Cup Mile victory.
"Woodbine has always taken care of their turf course well. It's as good, if not better, than any course in North America," said Dickinson.
The seven Breeders' Cup races were enthralling. Jenine Sahadi became the first woman trainer to win a Cup race when Lit de Justice came from last to win the Sprint. Lukas trainee Boston Harbor sped to a popular win in the Juvenile under Jerry Bailey.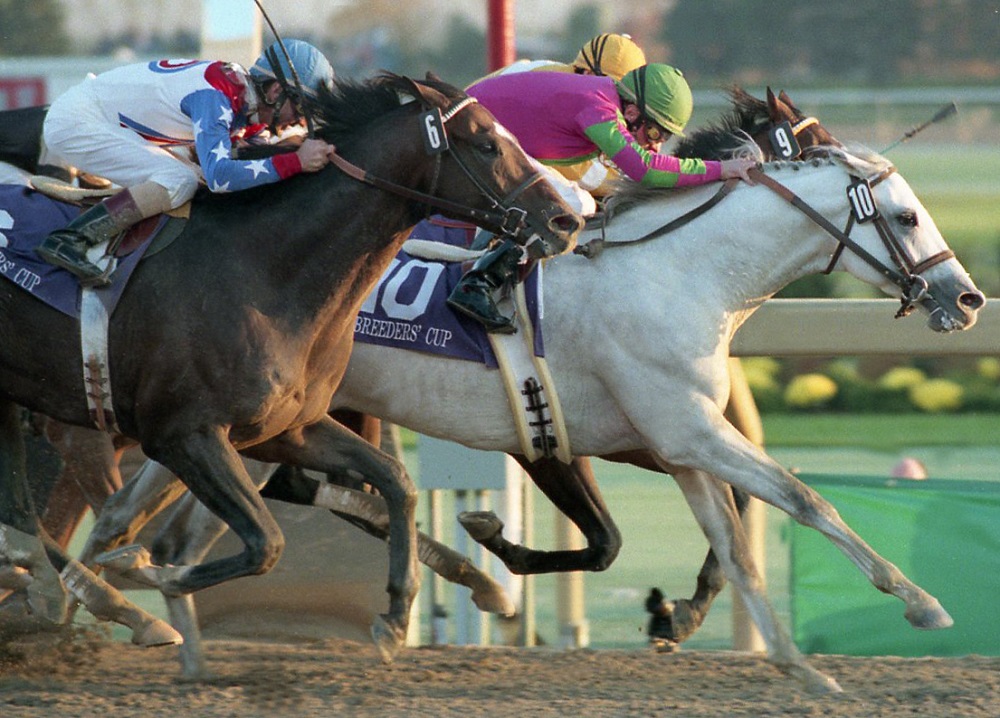 And while Cigar could only get third in the Classic to Alphabet Soup and Louis Quatroze in his final career race, it was Canadian-bred Mt. Sassafras' bold run to lead late in the race under young rider Mickey Walls that had the locals on their feet.
"When I saw Mt. Sassafras take the lead in the stretch, I thought 'holy cow', Mickey Walls is going to win the Classic," said Dan Loiselle, track announcer for Woodbine. Mt. Sassafras, trained by Barbara Minshall, ended up a close fourth.
"I think it was the most brilliant day of racing at Woodbine, it beat all of the Queen's Plate I had ever been at,"said Loiselle.
"When I got out of the car that morning there was an electricity in the air that I will never forget. It was magical."
Charles Taylor, who was instrumental in bringing the Cup to Woodbine and son of the track's founder E.P. Taylor, was not well enough to attend but no doubt was proud of the show Woodbine put on.
"E.P Taylor must have looked down and gave us a day to remember," said Walker. "I am biased, but I think we pulled off one of the best Cups in its long and storied history."