TORONTO, April 20, 2018 – Opening Day for the 2018 Thoroughbred season kicks off tomorrow, Saturday, April 21! Join us as we complete our countdown and catch up with leading jockey Eurico Rosa Da Silva.
Named the Sovereign Awards' 2017 Outstanding Jockey, Eurico Rosa Da Silva topped the leaderboard at Woodbine for the fifth time in his career winning a total of 203 races, including 34 stakes to come within two wins of Woodbine's single-season record for most stakes victories. Of his stakes wins, 13 were graded events.
Da Silva rode seven of his stakes winners in October alone, including the $800,000 Pattison Canadian International (Grade 1) champion Bullards Alley, who upset at 42-1 scoring by a record margin of 10-3/4 lengths for trainer Tim Glyshaw. Other highlights for the reinsman included teaming up with the Entourage Stable's Pink Lloyd, Canada's Horse of the Year and the winningest horse of the meet who earned a record eight straight stakes at Woodbine for trainer Robert Tiller.
In addition to Pink Lloyd, Da Silva rode multiple-stakes winners Melmich (Grade 3 Dominion Day, Grade 3 Seagram, Elgin & Grade 3 Durham Cup), Dixie Moon (Cup and Saucer & Ontario Lassie), Mr Havercamp (Vice Regent & Bunty Lawless), Starship Jubilee (Grade 2 Nassau & Grade 2 Dance Smartly) and Yorkton (Queenston & Charlie Barley).
In total, Da Silva's mounts earned almost $8.5 million in purses.
The skillful reinsman also represented Canada, winning Japan's World All-Star Jockeys Challenge.
2017 Woodbine Stats: 821 Starts // 203 Wins // 34 Stakes Wins // $8,490,824 Earnings // 24.72% Win Percentage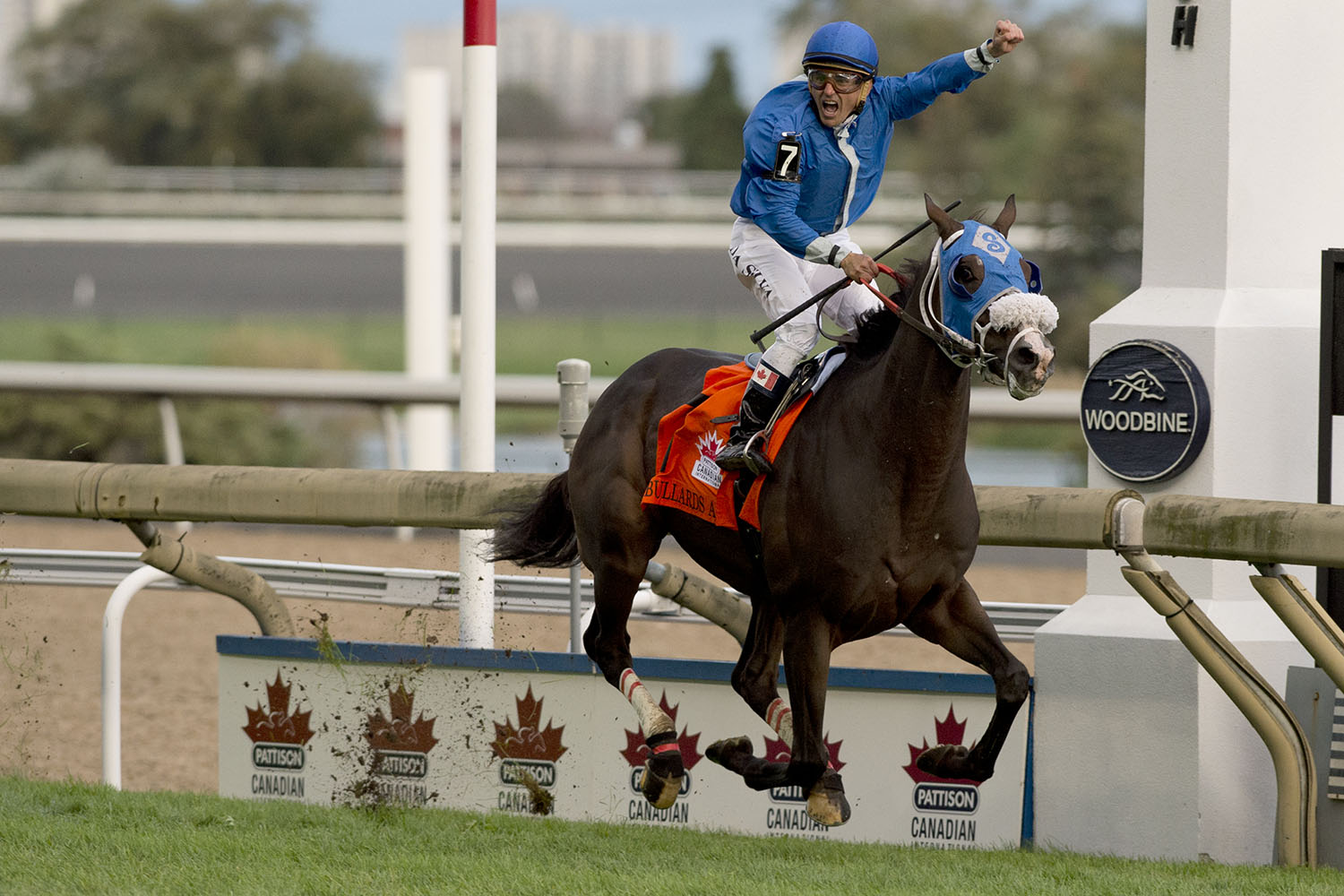 How did you spend your winter? I spent most of the winter in Canada. I went to Brazil for three weeks for a holiday.
What are you most looking forward to about the Woodbine meet? I'm looking forward to ride for the people I ride for.
Do you have any goals for the meet? My goal is to go there and give my best every day.
How do you prepare for the meet? I'm working in the morning and I'm also training Taekwondo.
If you could relive one race from the 2017 season, which would it be and why? The International because it is very difficult for a jock from Canada to win that race. More of the horses are from Europe. It was very, very special. But also when we won eight races in a row with Pink Lloyd, that was amazing!
What do you love most about being a jockey? I love the contact with the horses. The horses and being the best of myself again.
How did you fall in love with horse racing?  I grew up around horses. Since I was a kid, I've always loved horses.
What has been your favourite fan interaction? My favourite always is going to be when Alexandrea was alive. She always cheered so for hard me. Alexandrea was a girl who used to go to the racetrack, but she had some health issues and then passed away about three years ago. She was very special. [For more about the special relationship between Eurico and Alexandrea, please click here.]