TORONTO, August 21, 2018 – Pound for pound, jockeys are arguably the toughest athletes in the sporting world.
Woodbine's riders exercise balance, strength and endurance as they harness the speed of a 1,000 lb. racehorse travelling at speeds of up to 40 mph.   Competitive by nature and brave by necessity, jockeys battle to the wire each race with a relentless will to win.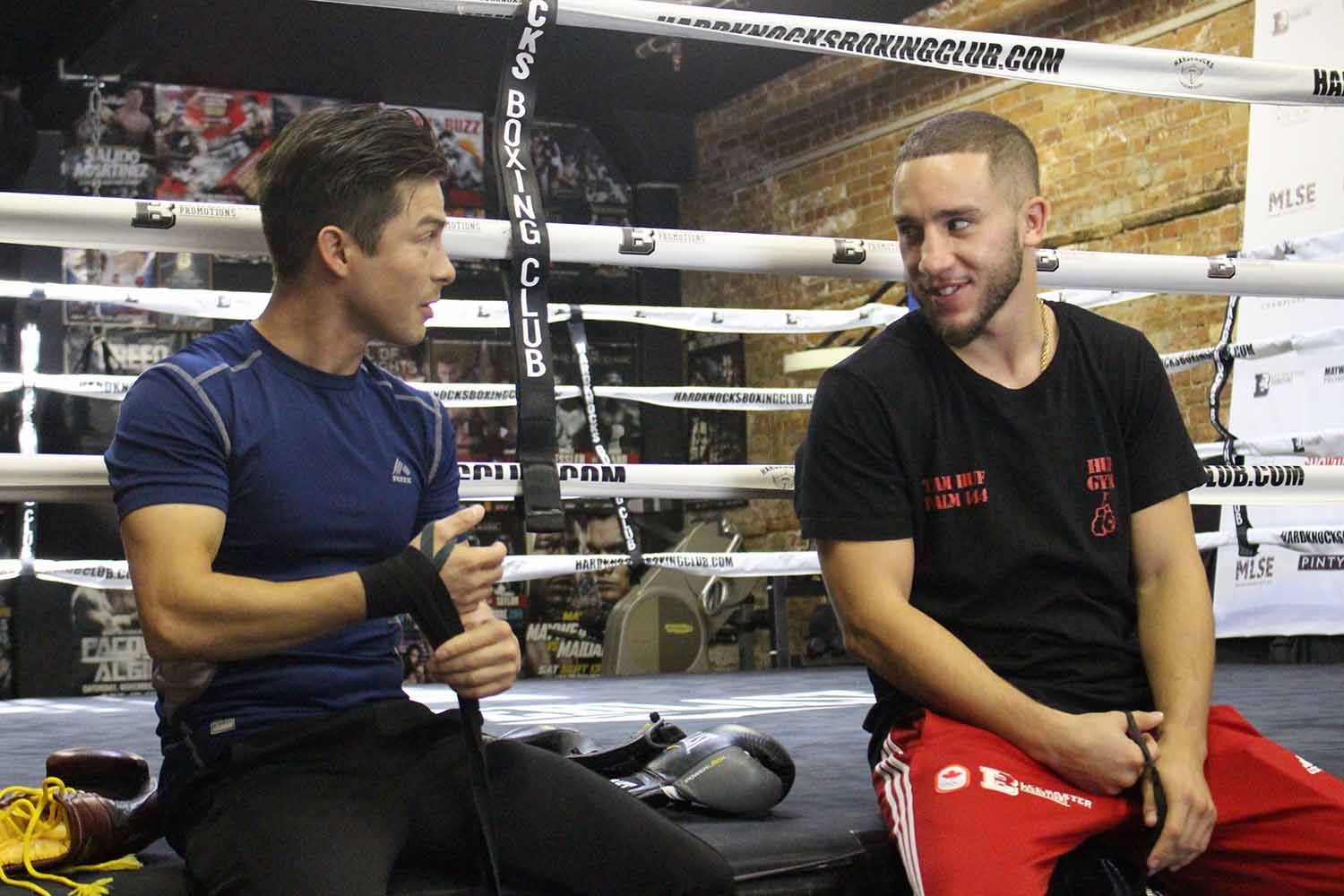 In Challenge Accepted, our athletes look to showcase their physical prowess against professional athletes in other major sporting arenas.
Up next is jockey Omar Moreno who accepts the challenge of Canadian welterweight boxer Kane Heron.
A native of El Salvador, Moreno's star shone bright from the very beginning as he won his first race with his first mount, Fortress Mountain, on August 10, 2008. In 2009, Moreno was the recipient of the Sovereign Award as Canada's Outstanding Apprentice Jockey and a year later won the 2010 Eclipse Award as North America's top apprentice jockey. Now, a seasoned veteran, Moreno has won 480 races with his mounts banking purse earnings in excess of $18.6 million.
Kane Heron is one of Canada's top boxers boasting an undefeated record of 11 wins and 1 draw, with five knock outs, and currently holds the title as the NABA Welterweight Champion.  The 27-year-old Etobicoke native will square off against Maximiliano Leonel Scalzone on August 25 at the Budweiser Stage, in Toronto.
Let's see if Omar can hold his own as he takes on one of Canada's top boxers!
Come watch Canada's top jockeys in action live at Woodbine! First race post time is 6:45 p.m. on Wednesdays and 1 p.m. on Fridays, Saturdays and Sundays. Visit Woodbine.com for details.
Past challenges include:
August 14, 2018: Elias Theodorou vs. Eurico Rosa da Silva