TORONTO, July 19, 2018 – One of Canada's most popular 19th century race courses, Carleton Race Course was the first home of the prestigious Queen's Plate and, on Thursday afternoon, Heritage Toronto celebrated the unveiling of an historical plaque marking the site on the corner of Quebec Avenue and Humberside Avenue. The era's greatest horses and jockeys raced on the oval track located in what is now the Junction.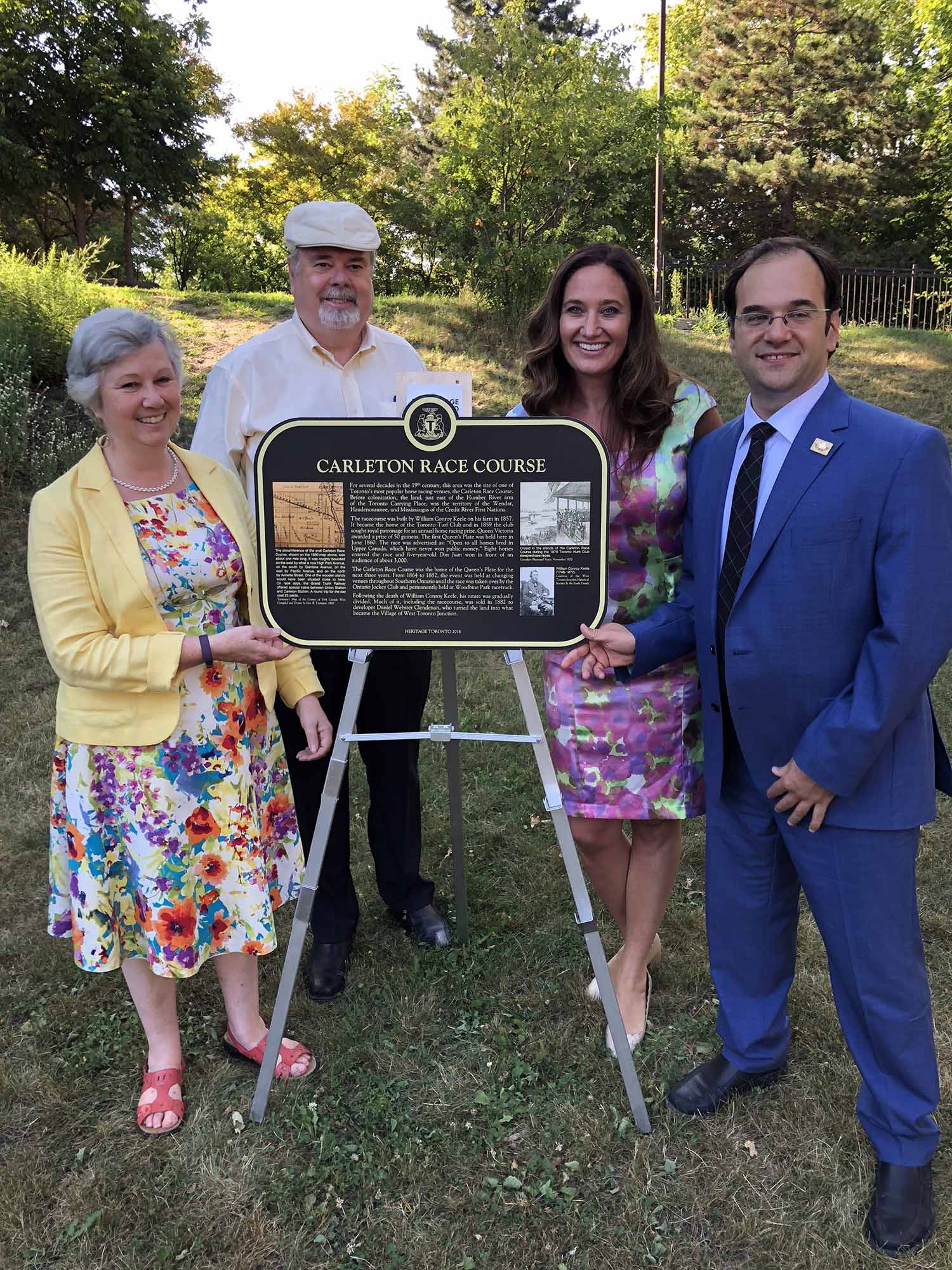 "This plaque will be at the heart of a changing and lively community in High Park north," said Councillor Sarah Doucette, Ward 13. "I look forward to seeing Ward 13 residents and visitors read the plaque and see the landscape of their neighbourhood with fresh eyes. A racetrack, here, in this residential street, who knew?"
The project was brought forward by local resident John Bowen and supported by Woodbine Entertainment and the Canadian Horse Racing Hall of Fame. Carmen Day, VP of Sales, Events and Guest Experience Woodbine Entertainment, along with Darryl Kaplan, President of the Canadian Horse Racing Hall of Fame, and Councillor Sarah Doucette, Ward 13, were on hand to celebrate this unique piece of sporting history with Peter Berton, Heritage Toronto Board member and the event's Master of Ceremonies.
Following the ceremony, a walking tour of the area was led by the West Toronto Historical Society.
"It is events like today that really highlight the importance of recognizing and celebrating Toronto's diverse histories and the community builders that made the city we love today," said Doucette.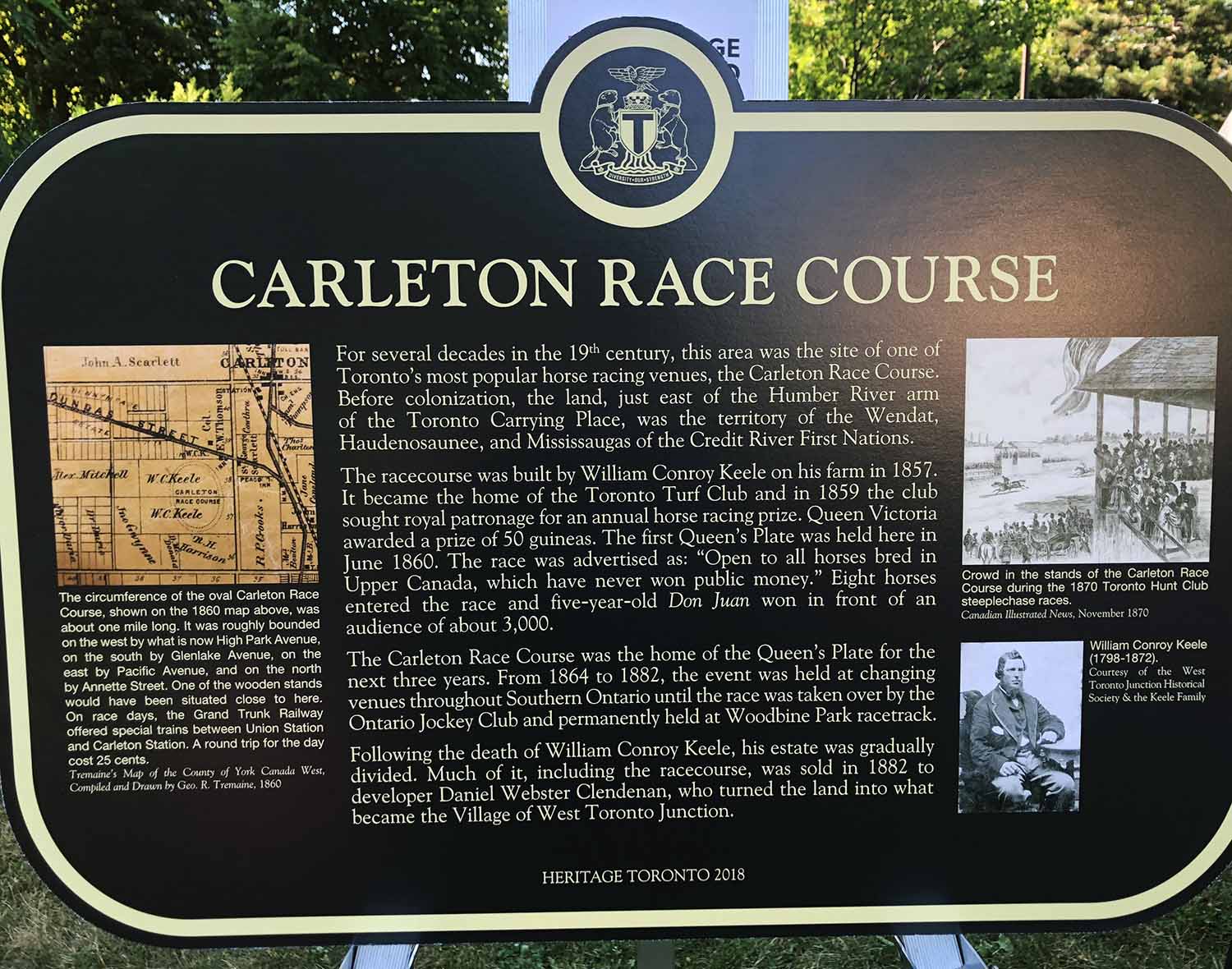 The Carleton track was laid down by William Keele on his farm in 1857 and it quickly became the home of the Toronto Turf Club.
The club wanted to reinvigorate interest in horse racing in the late 1850s and they sought royal patronage for an annual horse racing prize. Queen Victoria awarded a prize of 50 guineas and in June 1860 the first Queen's Plate was held. Eight horses entered the race and five-year-old Don Juan won in front of an audience of about 3,000.
The Queen's Plate quickly became the main event of the racing season. It was held at the Carleton Race Course for four years in total.
From 1864 to 1882, the event was held at changing venues throughout Southern Ontario until the race was taken over by the Ontario Jockey Club and permanently held at Woodbine Racetrack, where it still is today.
Following the death of William Keele, his estate was gradually divided. Much of it, including the race course, was sold in 1882 to developer Daniel Webster Clendenan, who turned the land into what became the Village of West Toronto Junction.
(With files from Heritage Toronto)