TORONTO, March 21, 2018 – Woodbine Entertainment will introduce a pair of six-furlong turf sprints for two-year-olds to its Thoroughbred stakes program along with various other racing opportunities during the 2018 meet, which gets underway next month.
The $100,000 Catch a Glimpse Stakes for juvenile fillies is scheduled for Saturday, Aug. 25 at Toronto's Woodbine Racetrack, home of the famed E.P. Taylor Turf Course, followed by the companion Soaring Free Stakes for colts on Sunday, Aug. 26.
The new stakes, included in the recently released 2018 Thoroughbred Stakes Schedule, provides a turf opportunity for young horses at Woodbine leading up to the Grade 1 Natalma and Summer Stakes, both Breeders' Cup Challenge Series events set for September 16. The $225,000 Cup & Saucer, a 1-1/16 mile stakes restricted to Canadian-foaled two-year-olds on October 7, is currently the only other juvenile turf stakes on the Woodbine schedule.
"With a second turf course coming to Woodbine in 2019, we are looking for more opportunities in our racing schedule to enhance our turf program," said Jonathan Zammit, Vice President of Thoroughbred Racing Operations. "Woodbine is one of the few tracks in North America that hosts turf stakes for two-year-olds and the addition of the Catch a Glimpse and Soaring Free Stakes provides juveniles with a local prep for a pair of key Grade 1 events."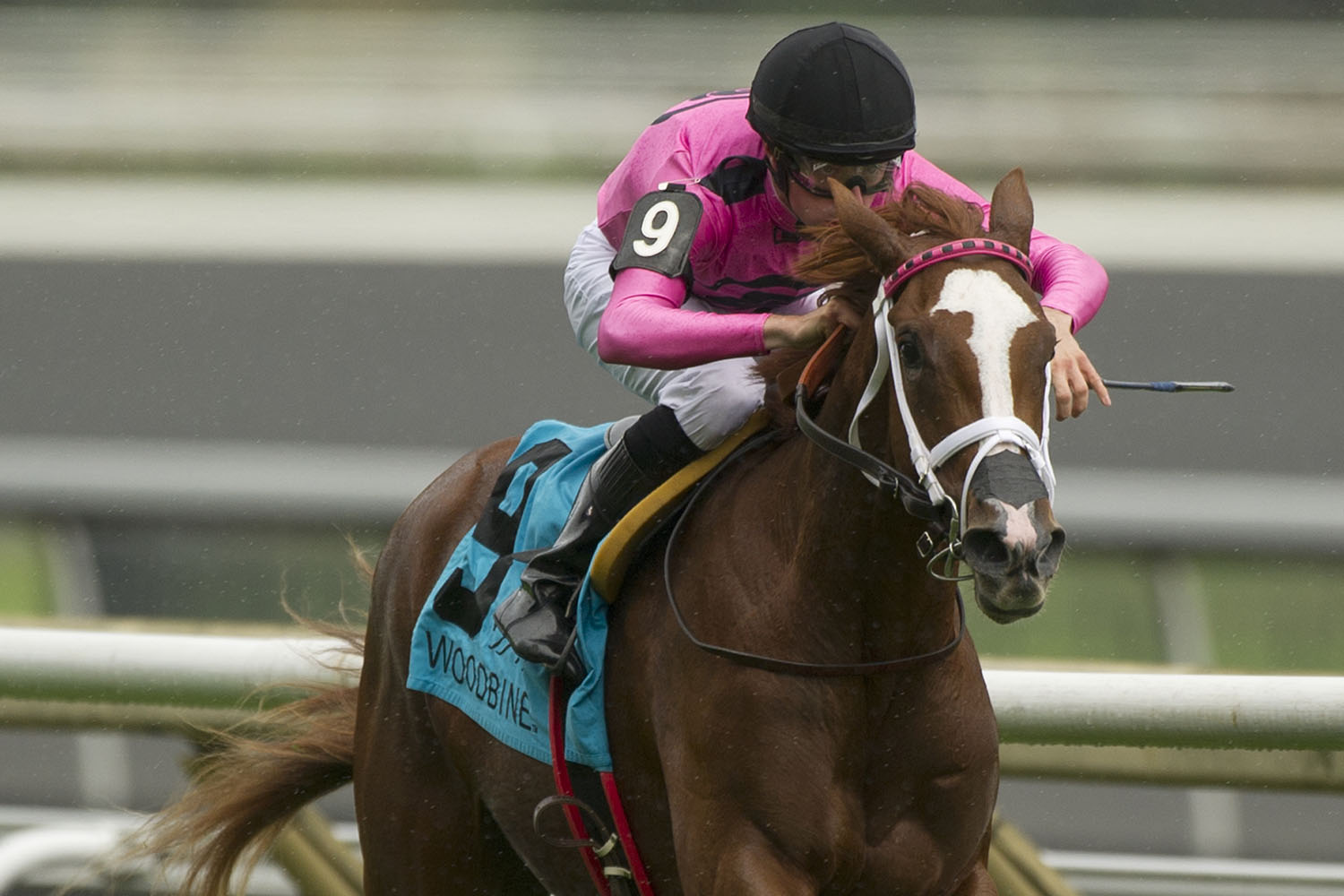 The Catch a Glimpse is named for Canada's 2015 Horse of the Year, who won the Natalma at Woodbine before capturing the Breeders' Cup Juvenile Fillies Turf and five other graded turf stakes. The City Zip filly earned a total of $1.85 million in purses during her career for trainer Mark Casse and owners Gary Barber, Michael James Ambler and Windways Farm.
The Soaring Free honours the Sam-Son Farm homebred who was inducted into the Canadian Horse Racing Hall of Fame in 2013. The son of Smart Strike won Woodbine's $1 million Atto Mile Stakes (Grade 1) during his 2004 Horse of the Year campaign. Trained by Mark Frostad, the double millionaire was also victorious at Woodbine in the Nearctic (Grade 2) and two editions each of the Ontario Jockey Club Stakes and graded Play the King Handicap and Scotts Highlander Handicap. Soaring Free holds the Woodbine turf record for seven furlongs of 1:19.38 that he set in winning his second edition of the Ontario Jockey Club Stakes.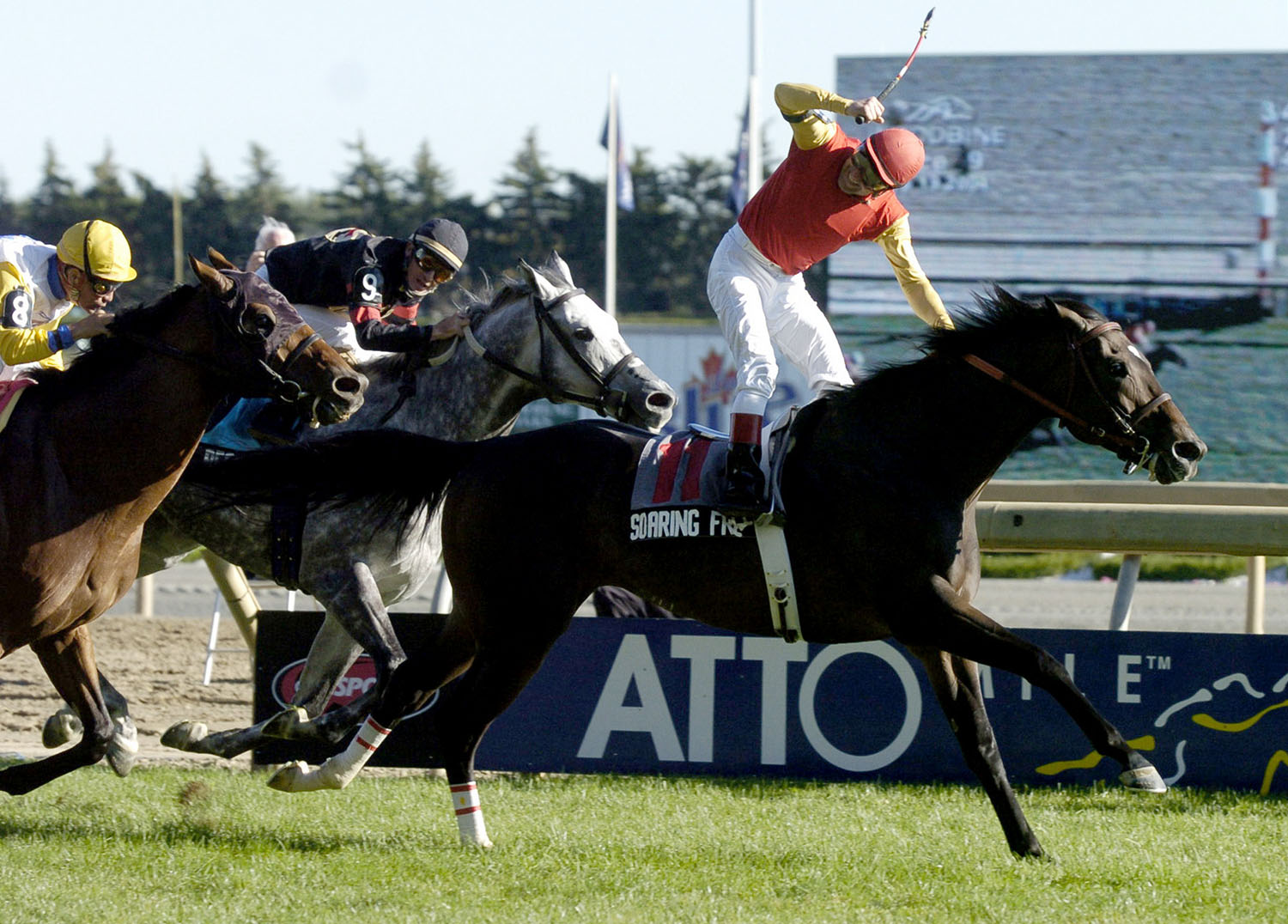 Woodbine will also be offering additional racing competitions during the 2018 season with the return of the Turf Endurance Series, which runs from July to October with four $50,000 legs increasing in distance from 1 mile and 3 furlongs to 2-1/4 miles. The winner of the point-based claiming series will be awarded a bonus, which increases this year from $15,000 to $40,000. Tesseron was crowned the inaugural champion after winning two legs of the 2017 series and accumulating 32 points to lead all rivals in rein to Emma-Jayne Wilson for trainer Harold Ladouceur and owner Kirk Sutherland.
Woodbine will also offer a $25,000 bonus to the winning connections of the newly formed Turf Sprint Series, which will be composed of the upgraded $250,000 Highlander Stakes, a Grade 1 Breeders' Cup 'Win And You're In' six-furlong sprint set for June 30, as well as the $175,000 Play the King Stakes (Grade 2, seven furlongs, August 25) and $250,000 Nearctic Stakes (Grade 2, six furlongs, October 13). The stakes series bonus will be awarded to the winner also determined by a point system, which will be based on finishing position in all three legs.
"These are three of the best turf sprint stakes offered at Woodbine and we continue to look for new and exciting ways to encourage participation in our turf racing program that will be profitable for our horsepeople," said Zammit.
The one-mile Grey Handicap featuring only grey and roan-coloured horses will return in 2018 to the E.P. Taylor Turf Course with a purse of $50,000 up for grabs on October 21. New this year, Woodbine will introduce a $50,000 handicap for chestnut fillies called the Lady in Red. The seven-furlong sprint will be contested over the Tapeta track and is tentatively scheduled for late September. Aiming for a date in August, Woodbine will also host a Fillies and Mares Night featuring various racing opportunities for distaffers.
Opening day is April 21 for Woodbine's 133-day Thoroughbred meet. For more information, visit WoodbineRacetrack.com.