The horses, one a filly, the other a colt, are music to the ears of Sean and Dorothy Fitzhenry.
What's in a name? For three-year-old Basketball Jones and Sister Seagull, there is a story, or more specifically, stories, on how the Thoroughbreds came to be known.
"Sister Seagull is a song from the 1970s," started Sean Fitzhenry, one half of a prominent Ontario owner-breeder team. "The group who had the song is Be Bop Deluxe. Seagulls fly, and hopefully she can."
A daughter of Hard Spun-Sweet Kitten, the chestnut, trained by Catherine Day Phillips, recently did her best impression of that enroute to breaking her maiden.
An impressive rally, engineered by Antonio Gallardo, culminated with Sister Seagull notching a 2 ¾-length score in a 1 1/16-mile main track race at Woodbine on June 5.
"She's really come along over the winter," said Fitzhenry. "I think the winter in Florida did her a lot of good. That stretch run she made in her last race was really something else. At one point in time in that race, I thought we'd be lucky to get third. So, she really turned it on and galloped out really well. We were really encouraged by that effort."
So much so, in fact, that one particular voice could be heard throughout the grandstand during the stretch run.
"I'm not really a vocal guy, but Dorothy sure is. If you go back and watch that replay, I'm pretty sure you'll be able to hear her."
After Sister Seagull launched her career with a seventh-place effort last October, she finished third and fourth to close out her two-year-old campaign.
Finishing fourth in her three-year-old debut on May 15, she followed it up with her milestone win last month.
Now, she could be in line for a spot in the Woodbine Oaks Presented by Budweiser starting gate next month at Woodbine.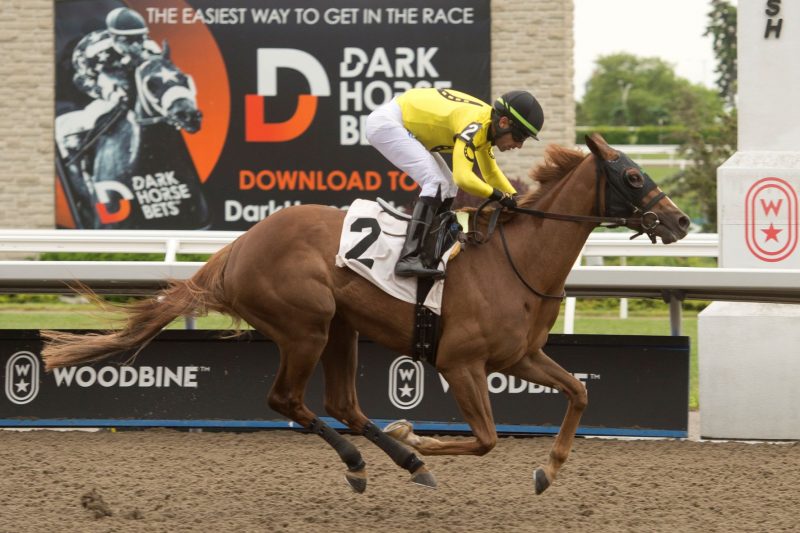 "The plan is to not run her before the Oaks. Catherine wants to train her into it. She does a wonderful job with our horses, and she always does right by them."
A son of Curlin-Dixie-Chicken, Basketball Jones is anything but a slam dunk for the Queen's Plate in August, but a strong debut at seven panels on the E.P. Taylor Turf Course on June 4 has the chestnut's connections feeling optimistic about his future.
Also under the tutelage of Day Phillips, the Fitzhenry homebred dueled for the lead along the inside, before kicking clear in the stretch.
Although he raced greenly down the lane, Basketball Jones, who returned $36.30 for the win, earned high praise from his connections for the milestone victory.
"That one, we weren't really sure what was going to happen there," offered Fitzhenry. "He doesn't really show it in the mornings. So, we weren't sure what to expect, plus we had never had him on the turf. We tried to work him on it once or twice, but it kept on getting rained off. He's certainly bred for the turf and his mother was a very good grass horse."
The horse is named after the 1973 Cheech & Chong song.
It was a case of the second time being the charm for the Fitzhenrys.
"Years and years ago, I bought a horse at – if I recall correctly – the OBS Sale. And it was during the NCAA college basketball tournament, and I submitted the name and was told I couldn't have it. It sort of stuck in my mind for the past 20 years, and I ran it through the Jockey Club, and they said I could have it. I'm glad we got it this time around."
In his second career start, on July 1, Basketball Jones finished third in a 1 1/16-mile turf allowance optional claiming race.
Whether or not the names Sister Seagull and Basketball Jones appear in the race-day programs for next month's $500,000 Oaks, and the $1 million Plate, the Fitzhenrys already have plans to be in the grandstand on both days.
They have had the dates – July 24 and August 21 – circled in their calendars for quite some time now, a pleasant reminder of two of the biggest races featured during the 2022 Woodbine Thoroughbred season.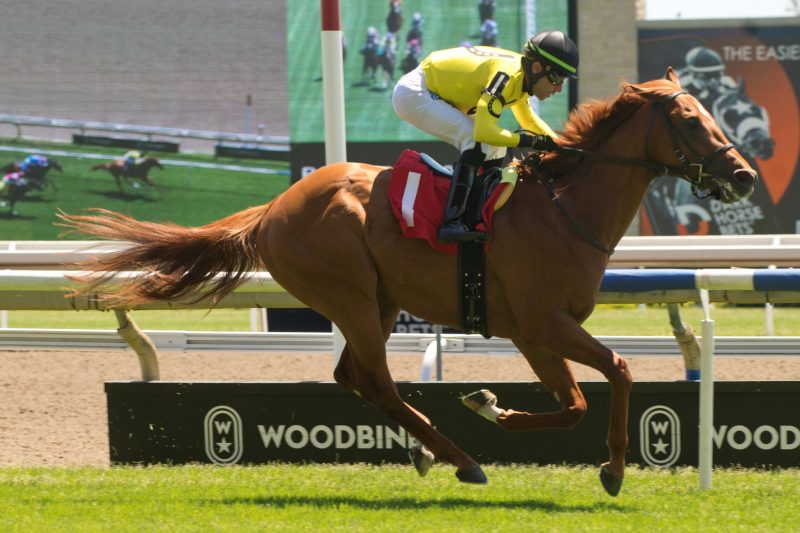 Those experiences would be even more memorable if their two sophomore stars make it to the big shows.
"We've got our fingers crossed, but I haven't booked a table yet," quipped Fitzhenry. "You hope for the best and if it comes true, it comes true."
Just being part of the Thoroughbred scene has been a dream come true for the couple.
The start of the Fitzhenrys' life as breeders and owners started just over 20 years ago through a friendship with another couple.
"Really, it was just that we wandered into it," said Fitzhenry, in a March 2017 interview. "Some friends of ours – they moved back to Canada from the United States – decided they wanted to buy a farm. Somehow or another, a Thoroughbred got involved."
That horse was No Comprende.
A son of Compadre, the Virginia-bred made 30 starts, winning on seven occasions and finishing in the top three on 17 occasions. One of those victories came in the 2003 Grade 3 Woodbine Slots Cup.
In all, the dark bay earned $592,667.
"He raced all over," recalled Fitzhenry. "They raced him at Saratoga, at Hawthorne, Oaklawn, Woodbine – and of course, Dorothy and I went along for the ride. It was a lot of fun. It was their horse, but we saw how much fun they were having, and it kind of rubbed off on us. We started out by buying a couple of horses in partnership with them. The more I researched the business, the more it became clear to us that we wanted to get involved on the breeding side. We started buying fillies, which was around 1999 or 2000."
Success, along with plenty of memorable names, have followed.
Some of those names included an homage to SCTV, the iconic Canadian television comedy series.
Guy Caballero and more recently, Bill Needle, are two examples of SCTV-named Fitzhenry horses.
"I think we might be close to running out of those SCTV ones," he said with a laugh.
Regardless of the name they're given, Fitzhenry horses have fared well over the years.
Grade stakes winner Mr Havercamp, 2018 Woodbine Oaks winner Dixie Moon, Guy Caballero, Virginia Plain and Dixie Chicken are some of the outfit's top horses to date.
Basketball Jones and Sister Seagull could potentially join that list one day.
For now, the Fitzhenrys and Day Phillips will keep a one-race-at-a-time approach with their young stars.
And as long as the horses continue to be happy and healthy, it will be music to their ears.
Chris Lomon, Woodbine Communications / @WoodbineComms