TORONTO, June 23, 2018 – Woodbine Entertainment will be serving up a new signature cocktail, the Royal Blush, for the 2018 Queen's Plate.
The Royal Blush is a mixed cocktail that features Absolut Vodka with McGuinness Triple Sec, strawberry mix and a splash of cranberry juice topped with Villa Sandi Prosecco sparkling wine. A maraschino cherry garnish completes this blushing beverage, which reflects Woodbine's new brand colours with a salute to the Canadian tradition of the historic race.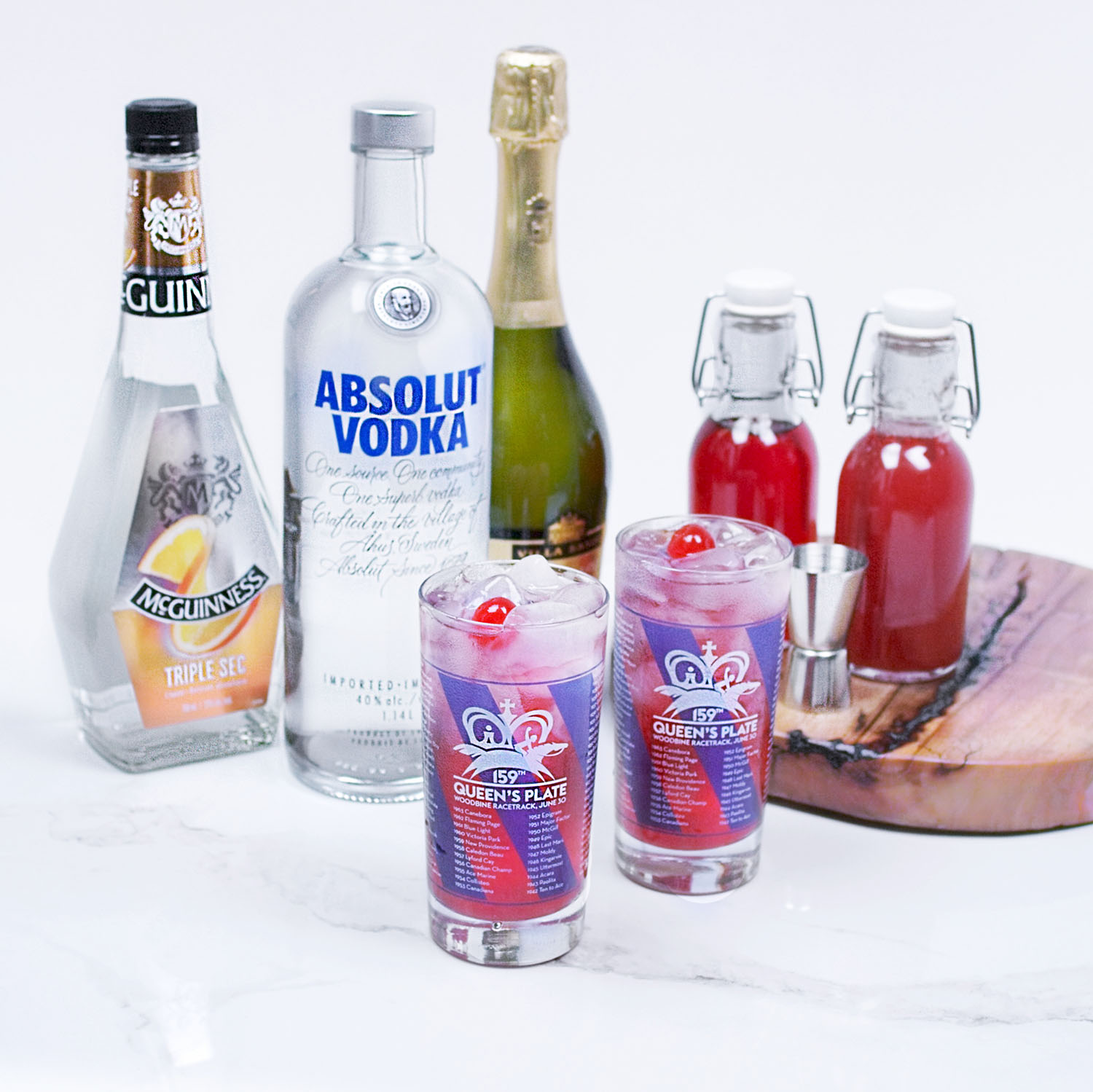 "Inspired by Woodbine's new brand launch, we set out to develop a special signature drink to enhance the overall Queen's Plate experience," said Jorge Soares, Vice President of Hospitality. "The Royal Blush is a delectable drink with fruity tones and a hint of sweetness that should appeal to our Queen's Plate guests. The addition of sparkling wine is a unique touch and adds a flair of elegance to complement the essence of the event."
The Royal Blush will be served on the rocks for $13.50 (taxes included) or in a commemorative Queen's Plate glass for $15. The new cocktail will be available across the property during the Queen's Plate Festival at locations including the dining rooms, grandstand, trackside apron, Paddock Party in the Budweiser Paddock and Hats & Horseshoes Party presented by Stella Artois.
The three-day Queen's Plate Festival runs from Friday, June 29 to Sunday, July 1 at Woodbine featuring the 159th running of the prestigious $1 million Queen's Plate on Saturday, June 30. Live entertainment includes concerts headlined by country superstar Brad Paisley and rock icons Sam Roberts Band.
For more information or to purchase tickets to the Queen's Plate Festival, visit www.queensplate.com.