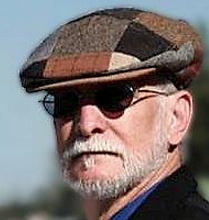 About Ellis Starr
Ellis Starr, a.k.a. "Ubercapper," is the National Racing Analyst for Equibase. Ellis writes various blogs containing analysis of races throughout North America racing as well as a widely distributed "Weekly Feature Race" article, which appears on the Equibase website and that of America's Best Racing. More than 20 years ago, Ellis was one of the first to publish his selections on the Internet and became an immediate hit by sharing the methodology he uses as part of the top-quality selections and analysis he produces daily.

@Ubercapper 15 hours ago
"You arrogant ass. You've killed us." - The Hunt for Red October

@Ubercapper 15 hours ago

@Ubercapper 18 hours ago
Even though I've probably watched it 20 times, The Hunt For Red October is always engaging.