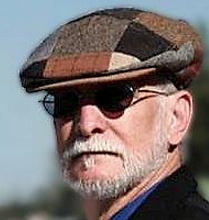 About Ellis Starr
Ellis Starr, also known as "Ubercapper", has been studying horse racing and handicapping for over 35 years and fully understands all aspects of handicapping as well as wagering. Nearly 20 years ago, Ellis was one of the first to publish his selections on the Internet and became and immediate success by sharing the methodology he uses as part of the top-quality selections and analysis he produces daily.

@Ubercapper 4 hours ago

@Ubercapper 8 hours ago
@CountryBoyBrew
Please (pretty please) make the Jalapeño Ale available in cans. I've had it at three different restaurants and love it!!!

@Ubercapper 14 hours ago