@RenCarothers 5 hours ago
@BTW_Mick
Yeah… Was a bit green and that made the difference sadly.

@RenCarothers 5 hours ago

@RenCarothers 5 hours ago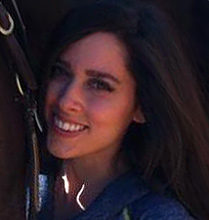 About Ren Carothers
The Thoroughbred horse has been Ren Carothers' lifelong passion. She was raised on a breeding farm, where she learned to read sales catalogues and past performances before getting around to Dr. Seuss. Ren is still involved in owning/breeding, combining her ability to understand a prospect genetically, physically and mentally with traditional form handicapping for well-rounded analysis.