TORONTO, June 8, 2019 – Hall of Fame horseman Frank Barroby was honoured at the annual Woodbine Oaks day presentation of the Avelino Gomez Memorial Award held in the winner's circle following the second race on Saturday afternoon.
The Gomez Award is presented annually on Oaks day to a person — Canadian-born, Canadian-raised or regular rider in the country for more than five years — who has made significant contributions to sport of horse racing. The honour is named in memory of one of the sport's most heralded and loved performers, who died of complications following an accident in the 1980 Canadian Oaks.
A winner of riding titles across the country before transitioning with success to training horses, Barroby was joined by his wife Lynn and members of the Woodbine jockey colony in front of the grandstand to accept the award, which was presented by Patricia Gomez, wife of the late jockey.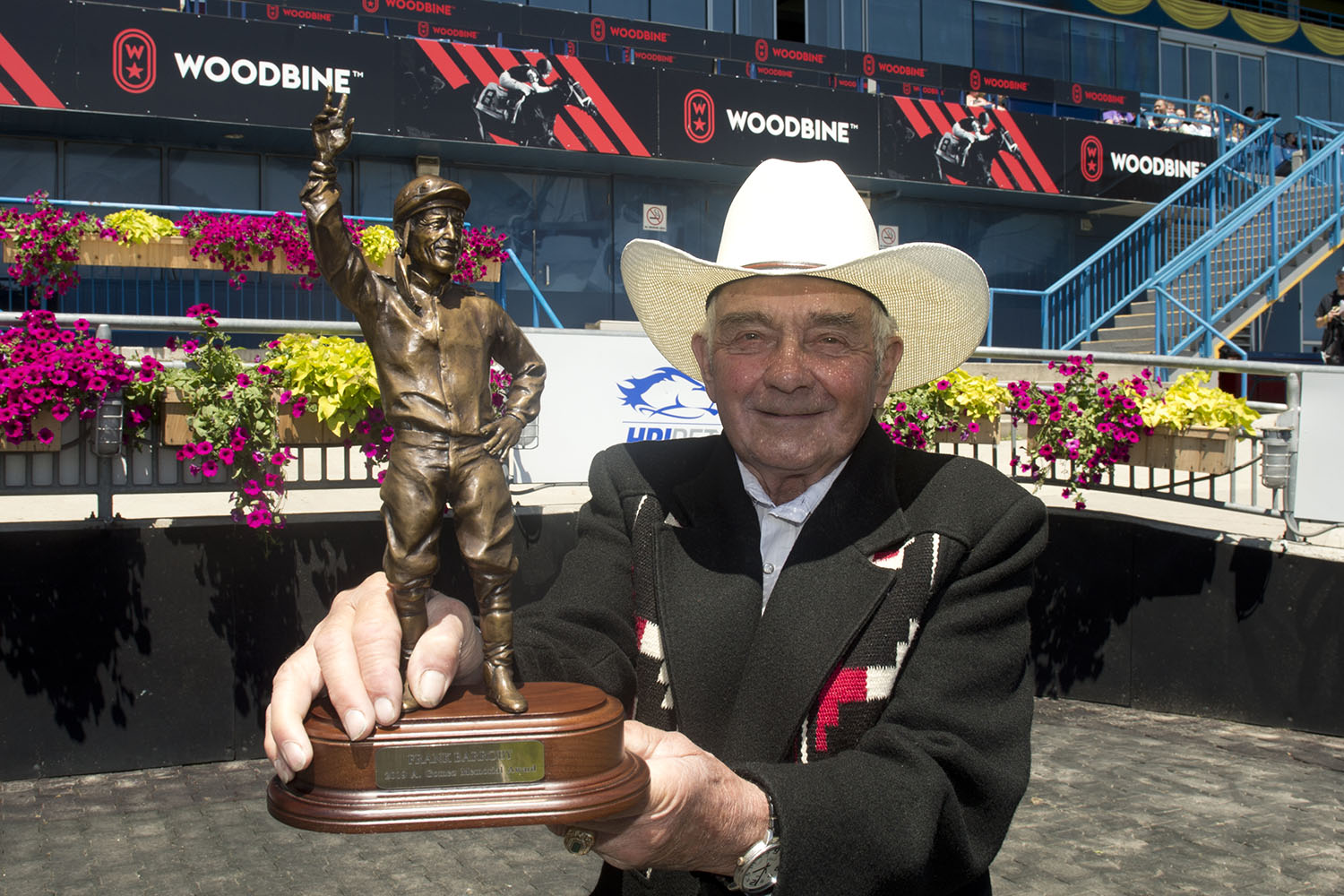 "I love the guy and what an athlete he was," said the 75-year-old Saskatchewan native, who had competed against Gomez on track. "He was probably one of the best athletes I've even seen put a leg over a horse. You could watch him and you could just see the horse extend when he'd put him in a drive.
"A lot of times I know I'd finish second on a horse and he'd maybe pick it up and win the next time, but that was part of the game," he laughed. "It [the award] means a lot to me."
For more on Frank Barroby, please read Woodbine's announcement story by clicking here.