TORONTO, November 22, 2018 – Trainer Mike De Paulo is hoping a couple of changes with Code Warrior add up to a walk to the winner's circle in Sunday's $175,000 Bessarabian Stakes (Grade 2) at Woodbine, a seven-furlong sprint that's drawn 14 starters.
The five-year-old daughter of Society's Chairman heads into the Bessarabian Stakes off a fourth-place finish in the Grade 3 Ontario Fashion Stakes on October 28, and a lacklustre seventh-place finish in the Grade 2 Presque Isle Downs Masters Stakes on September 17.
De Paulo is hoping to see the type of performance Code Warrior put forth in the Seaway Stakes on August 26, when the Florida-bred took all the spoils in the Grade 3 event.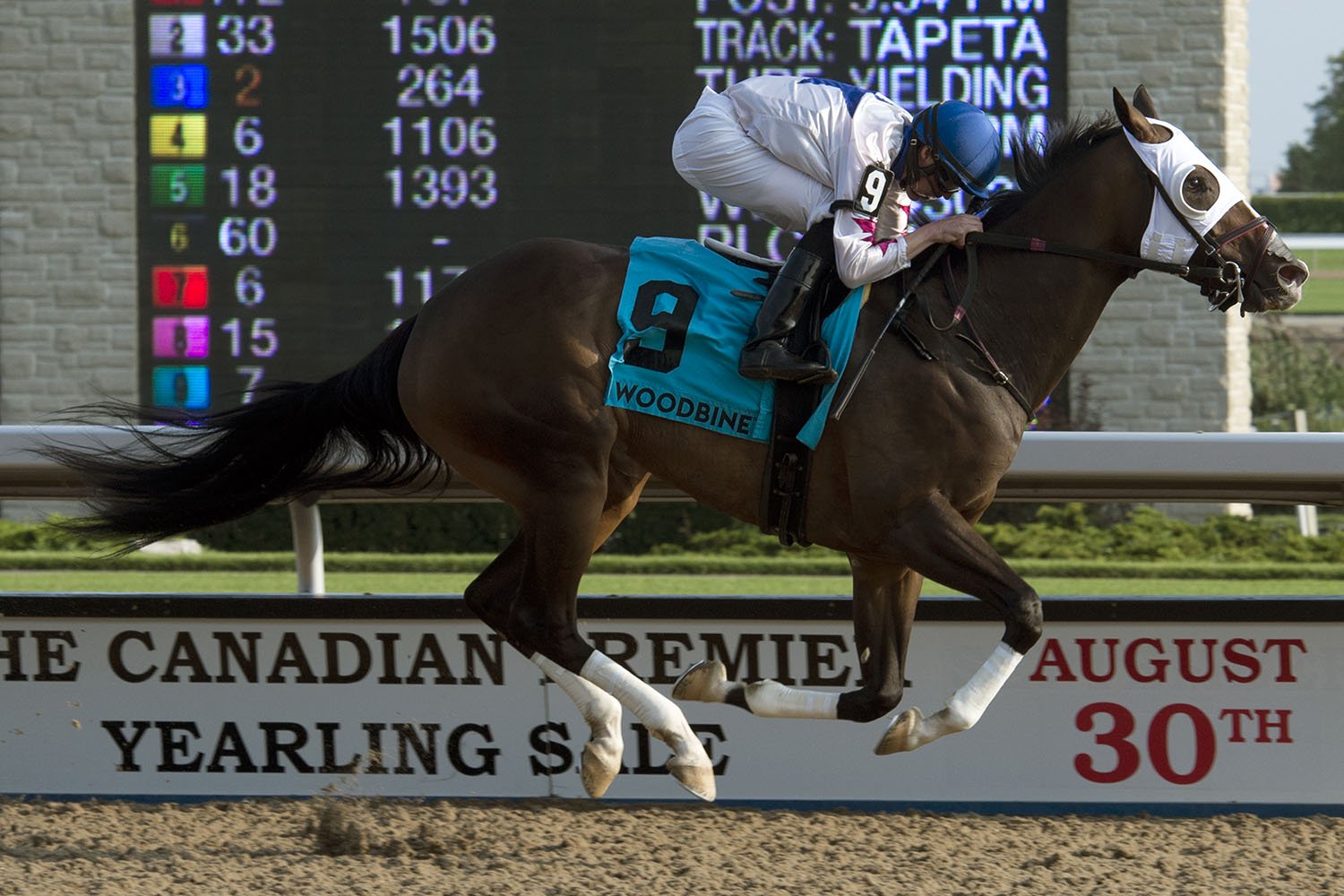 She'll be sporting a new look and a new jockey for the Bessarabian.
"Her last race was a little disappointing," noted De Paulo, who won the race in 2013 with Part the Seas. "The last time she ran seven-eighths, she won. We're hoping that will happen again. We're taking the blinkers off and we'll have Alan Garcia riding, just to shake it up a bit."
A lifetime winner of seven races from 23 starts, Code Warrior has three wins on the season, including a victory in the Abundantia Stakes on New Year's Day at Gulfstream. She's also won the Grade 3 Hendrie Stakes and the aforementioned Seaway.
"We went to Presque Isle off a big race at Woodbine and that might have just set her back a little," offered De Paulo. "So, we're hoping she can put forth a championship performance this time. She's definitely capable."
Owned by Zilli Racing Stables, Code Warrior has produced 14 top-three finishes and more than $400,000 in purse earnings.
The dark bay launched her career at Golden Gate in 2015, netting the natural hat trick in her first three starts.
On Sunday, she'll have her hands full with several strong rivals, including last year's Bessarabian champ, Moonlit Promise.
De Paulo, a lifetime winner of 813 races, believes Code Warrior will be at the top of her stakes game.
"With the blinkers off, hopefully that will settle her a touch," said De Paulo. "She's a hard-trying filly and she's a really pretty filly. She tries and she runs every jump of the race. I can't take anything away from her."
Code Warrior is also known for somewhat of a feisty temperament away from the races.
"Off the track, she's got a little bit of personality," said De Paulo. "She'll take a little nip at you."
Last year, Moonlit Promise, with Gary Boulanger aboard, took the race.
Here is a look at the complete field for Sunday's Bessarabian Stakes (Grade 2), which is scheduled as Race 8 (4:38 p.m.) on the 1 p.m. program:
$175,000 Bessarabian Stakes
Post – Horse – Jockey – Trainer
1 – Kasuga – Jesse Campbell – Nick Gonzalez
2 – Let It Ride Mom – Jerome Lermyte – Mark Casse
3 – Ladies Night – Steve Bahen – Gail Cox
4 – Malibu Bonnie – Jerome Lermyte – Mark Casse
5 – Silent Sonet – David Moran – Nick Gonzalez
6 – Red Explosion – Kazushi Kimura – Sid Attard
7 – Code Warrior – Alan Garcia – Mike De Paulo
8 – Sugar Jones – Ademar Santos – Mike Mattine
9 – Jessica Krupnick – Rafael Hernandez – Norm McKnight
10 – Alnilah – Kirk Johnson – Danny O'Callaghan
11 – Monte Crista – Gary Boulanger – Michael Trombetta
12 – Moonlit Promise – Eurico Rosa da Silva – Josie Carroll
13 – My Miss Tapit – Luis Contreras – Norm McKnight
14 – Red Cabernet – Emma-Jayne Wilson – Ian Black
15 – Mexican Hat (AE) – Omar Moreno – Catherine Day Phillips