By Jeff Bratt for woodbine.com
TORONTO, April 14 – How nice is it to be back racing? Yes, the weather conditions were not ideal, but it was great to see so many people enjoying the opening weekend festivities.
This week we are racing Saturday and Sunday. Next week, we will bring Fridays into the mix. Don't forget about the new rolling doubles with a fan-friendly 15% takeout. I was pleased to see how many of the doubles paid well last weekend. It's a wager I will be playing more this season.
Saturday's featured event is the Star Shoot Stakes for three-year-old fillies. Just a small field of six, but any of the six could win. I'm leaning towards Jennifer Lynnette. The daughter of Elusive Quality is exiting the Glorious Song Stakes, which I feel was one of the best two-year-old races we ran last year at Woodbine. Ami's Mesa won that event and Jennifer Lynnette ran quite well to finish third. I didn't think she had the best of starts on that day, and she seemed to be a little intimidated being on the inside. She did manage to split horses late, but got outfinished by a couple of very nice horses.
Mark Casse is going to send out Jennifer Lynnette, and earlier in the program he will debut a couple of interesting first-time starters. In Race 1, we will see the first career starts of Leavem in Malibu and Majestic Fever. Leavem in Malibu is a full brother to Danzig Moon, who finished second in the Gr. I Toyota Blue Grass. He has plenty of works and appears to have some talent. The challenge for him will be overcoming post one. The other Casse entrant, Majestic Fever, is a half brother to Gr. I winner Sharla Rae (won the Del Mar Oaks and earned $442k.) Patrick Husbands will be aboard while Boulanger gets the call on Leavem in Malibu. I'm going to with Leavem in Malibu as my top pick and will use Sid Attard's More Data in the second place spot. More Data took a little bit of support when debuting at Gulfstream, and after a slow start rushed up, fatiguing late in a quickly run affair.
The early Pick Four on Saturday has a guaranteed pool of $100,000. I'm going to key Light My Path on my ticket to start off the wager. I admit, horses like Light My Path are not exactly the types that I like to key in Pick Four wagers. She is 1 for 13, with 5 second-place finishes. Last season she was winless in eight starts. I had to find a key somewhere though because I want to use many options in the other races. Light My Path had no luck over the winter time at Gulfstream Park. I'm not worried about that at all. If anything, it is a plus that she was winter raced, especially going 6 ½ furlongs. She also has never been in this cheap before and the Mike DePaulo barn is off to a great start winning twice on opening weekend, including the Jacques Cartier with Passion for Action.
Here is my preliminary early Pick Four ticket for Saturday:
R4 – 6
R5 – ALL
R6 – 4,6,7
R7 – 1,4
Total Cost $54 ($10.80 for 20 cents.)
Other horses that intrigue me on the card include:
Race 2 – Executive Five – He usually runs well fresh and I think could get a nice trip in a race that has a lot of early speed in it.
Race 6 – Mister Nada – I don't think he is good enough to win the race, but I like his work tab coming in for Dave Cotey. He could be an improved horse this season and surprise in this one at 12-1.
Throw Back Thursday:
A new feature to Bratt Bits this year is "Throw Back Thursday" where I will talk about some of the greats of the game. Last month, I had the opportunity to visit Old Friends in Georgetown, Kentucky. Old Friends provides a dignified retirement to thoroughbreds whose racing and breeding careers have come to an end. The roster of horses they currently have is an all star team and the best part is any racing fan can go and visit.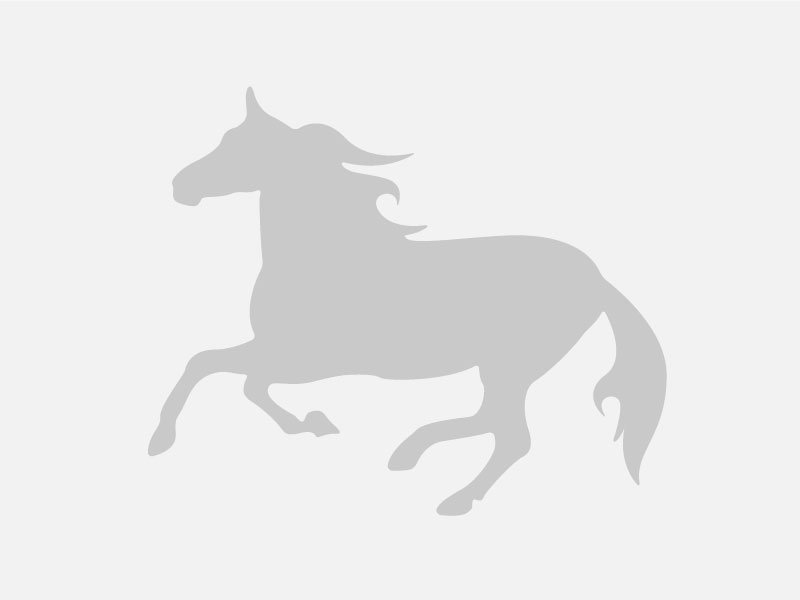 Silver Charm charms our own Jeff Bratt… (Photo courtesy of
Emily Shields
)
One of the headliners at Old Friends is a 22-year-old son of Silver Buck, named Silver Charm. I know…it's hard to believe he is 22! Silver Charm won 12 of 24 starts and earned just shy of $7 million. After gutsy wins in the Kentucky Derby and Preakness Stakes, Silver Charm looked to become a triple crown winner in the Belmont Stakes. Touch Gold got the best of him on that day though winning by three-quarters of a length. Touch Gold and Silver Charm are both at Old Friends and if horses could talk what stories those two would be able to tell!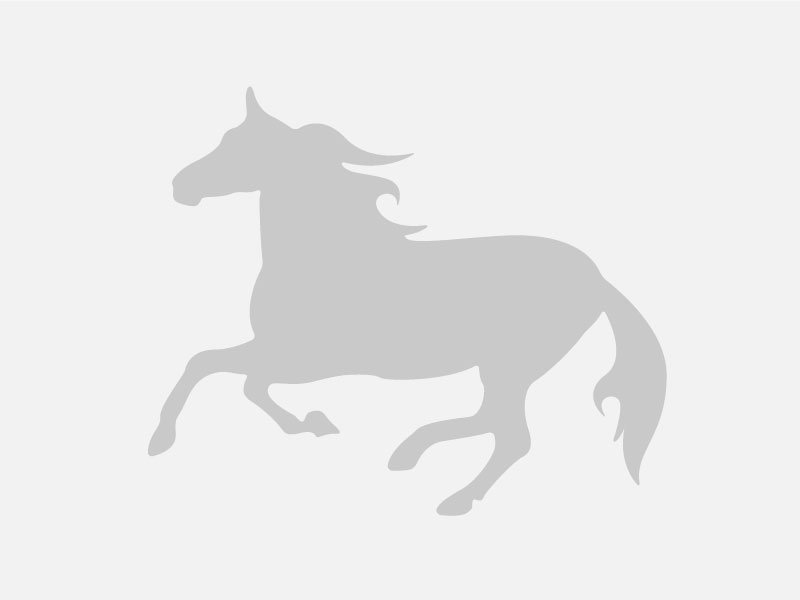 Little Silver Charm… (Photo courtesy of
Emily Shields
)
As a four-year-old, Silver Charm won seven races including the Dubai World Cup. He just missed in the Breeders' Cup Classic when second to Awesome Again. At Old Friends, when you approach Silver Charm's paddock and ask "Who's the greatest horse of all time?" he will come up to you with his proud strut and expect some attention. There are actually two Silver Charm's at Old Friends. Little Silver Charm is a miniature horse that greets you when you first arrive at Old Friends. I think he gets more treats than anyone else!