By Hayley Morrison for Woodbine.com
TORONTO, June 29, 2018 – Wall to wall, the Canadian Horse Racing Hall of Fame boasts many figures, both racing champions and legendary horseman that have contributed to building the racing industry from the ground up. If you look close enough, there are several plaques denoting the important role Sam-Son Farm has played in keeping the Canadian element of racing both classy and current.
While the founder of Sam-Son Farm, Ernest Lionel (Ernie) Samuel sits quietly at one end, one of the foundation mares of his farm No Class, glistens from the opposite end of the corridor. Several decades later, her line still lives on and is represented in two of this year's Queen's Plate contenders, Strike Me Down and Say the Word.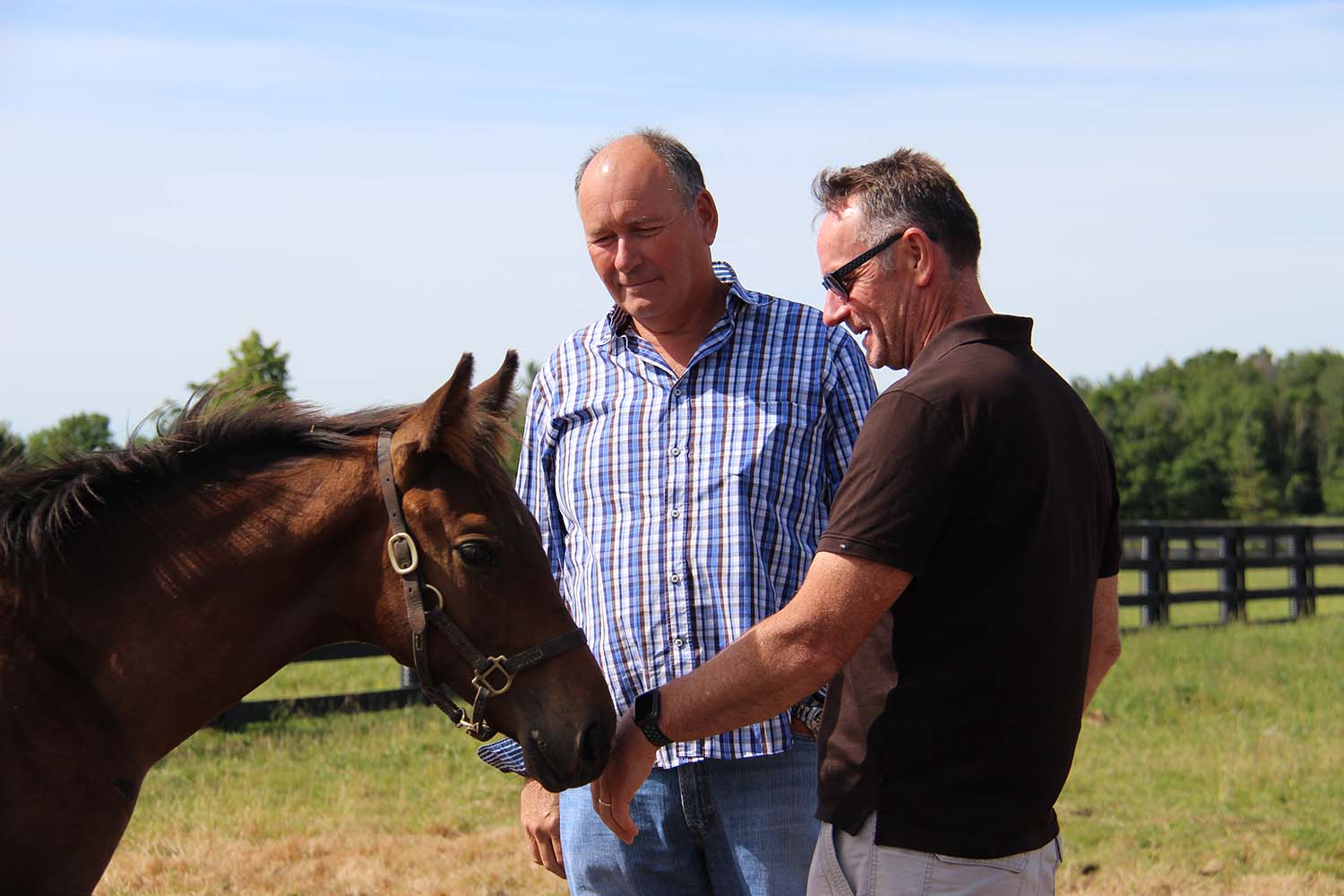 "Ernie Samuel purchased No Class in 1975. That was the first time he went to the yearling sales to purchase fillies and he couldn't have picked a better one to start off with. She is still responsible for 7 of the 30 mares we bred this year. He also purchased Loudrangle the same year and she's responsible for 3 mares out of the 30 that we bred. So 33 per cent of our broodmare band this year is represented by those first two initial purchases by Ernie Samuel, so it's huge," said Dave Whitford, the broodmare and stallion manager at Sam-Son Farm in Milton, Ontario.
Working at the farm since 2003, Whitford is responsible for not only building a lineage of high quality racehorses but also continuing the legacy that Samuel imparted on the racing world.
During Samuel's lifetime, Sam-Son Farm not only won several Queen's Plate with Regal Intention '88 and Dance Smartly '91, but he also became the first Canadian owner to capture Breeders' Cup races with Dance Smartly in '91 and Chief Bearhart six years later. In 2000, a month after Samuel passed away his farm captured yet another Plate with Scatter the Gold.
Since then, Samuel's family has won two more Plates, with Dancethruthedawn '01 and Eye of the Leopard '09 while also securing more than a handful of Sovereign awards for both outstanding owners and breeders in the business over the last several decades.
Although it has been nine years since they've won the Plate, Rick Balaz, the president and general manager of Sam-Son's operation is hoping to secure a sixth plate while also restoring some glory to the family run operation.
"I think sometimes people forget about Sam-Son a little bit. It has been a while since we have won a big race and I think it would be nice to be able to maybe at least have a flag up in the winner's circle at Woodbine and just remind people who we are and that we are Canadian and we've stuck it out," said Balaz, who has run the farm for the last ten years since his late wife Tammy, Samuel's daughter passed away in 2008.
Sprawled across 200 acres, Sam-Son Farm is easy to spot driving along the countryside road of fourth line in Milton. Stark red and white barns, pristine green fields, and a band of broodmares grazing with their offspring greet your eye upon entry into the farm. While foals loaf around soaking up the sunshine and making life look easy, Whitford is well aware of all the hard work that goes into the continuous family planning process.
"Typically looking at the mares every year I look at their female family and see what's worked the best. Whether it's the Northern Dancer line, through his different sons like Storm Cat, or even looking at the Mr. Prospector line. Or if it's out crossing and or if some in breeding has worked in there, so just sort of try to scrutinize everything first. We look at the physical match, the type of confirmation that we are looking for, and genetics we use a little bit as well. The speed gene does tell us a lot as to how we can breed a mare. A 'TT' mare is going to be a distance mare. We don't typically breed to a sprinter type like a 'CC' stallion. We want to breed a Queen's Plate winner – that's our program."
Strike Me Down, one of Sam-Son's homebred is a cross between their mare Strike Softly, a multiple graded stakes winner and champion U.S. sire Tapit.
"Tapit is one of the more expensive stallions on the market today. He is standing for US $300,000. He wasn't quite at that price when we bred this guy, but he was still well up there. The mare (Strike Softly) was a proven runner on the racetrack. She had already produced Golden Sabre at that point, who is a graded stakes winner for us and we weren't afraid to roll the dice on a big stud fee with her," said Whitford.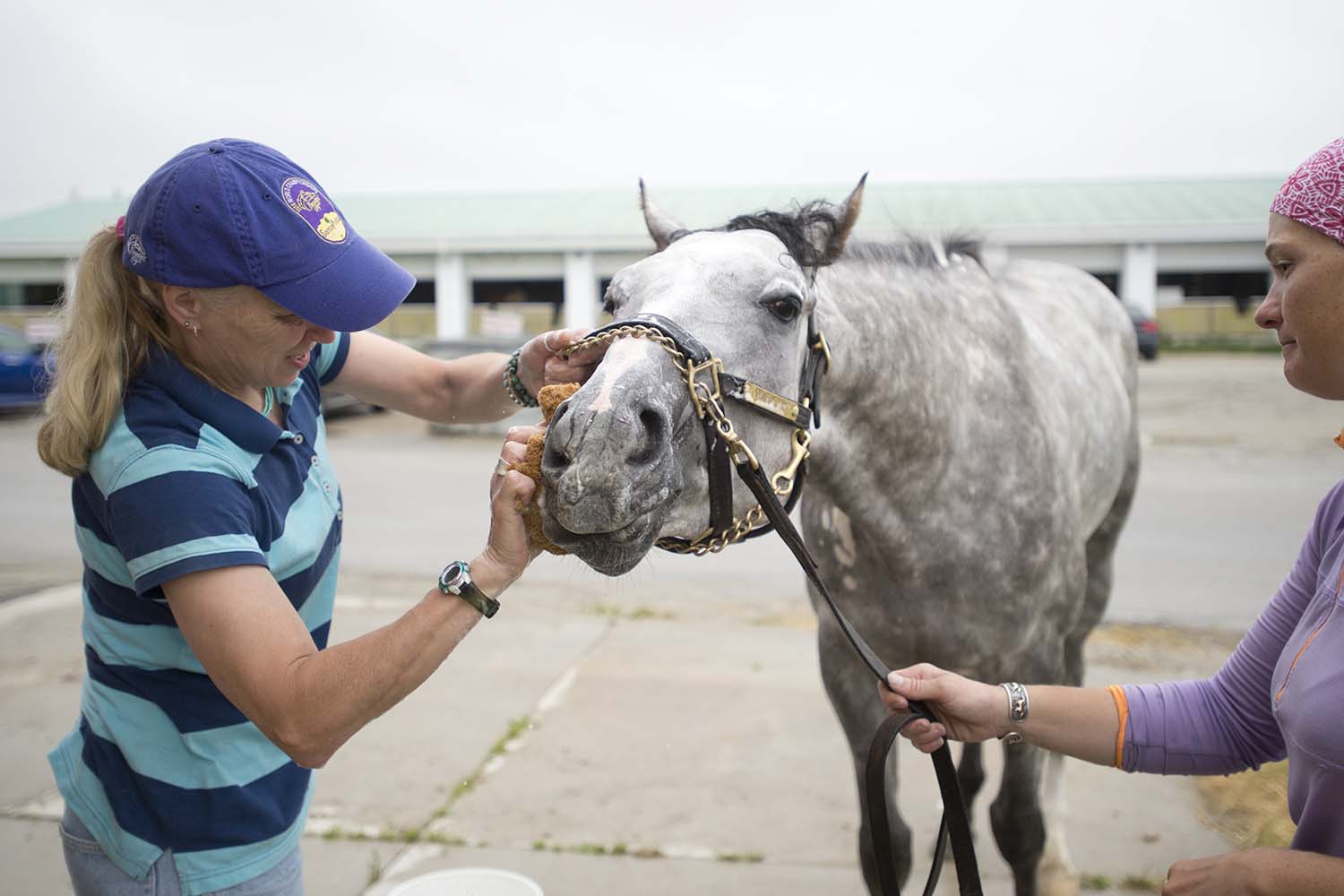 Back in May, Strike Me Down broke his maiden at Woodbine going 1 1/16 miles over the tapeta. In June, he posted a tight runner-up finish to Gunnison in the Tale of the Cat stakes at Monmouth Park.
Balaz believes the 3-year-old grey colt has a pretty good chance heading into the Plate. "Well, we know he is very talented and he's going to have some speed. So we think that if he can get the race that he needs and if he can keep his head together, because he is a little bit precocious, he's got a very good shot."
Meanwhile, the farm's other hopeful Say the Word is the product of Sam-Son broodmare Danceforthecause and U.S. sire More Than Ready. The dark bay gelding began his racing camping last fall and broke his maiden earlier this year at Keeneland going 1 3/16 miles (9.5 furlongs) over the turf.
Although the dark bay gelding does not have nearly as imposing presence as his stable mate, Balaz is still confident he will run well. "They are both quite different. It's not going to be as easy for him that's for sure. But again if the stars all align and everything, there are so many factors – it depends on the post position we get. I think he'll have a very good shot too and he should have a nice kick at the end and hopefully that will get us there."
Multiple graded stakes winning jockey Jose Ortiz has the leg up on the stunning grey colt, while Rafael Hernandez, one of Woodbine's leading riders will be aboard Say the Word.
In a deep field of sixteen horses going a staggering 1 ¼ mile, Say the Word will depart from post nine while Strike Me Down heads out from post position four. With the jockeys strutting the red and gold-sleeved silks of Sam-Son Farm, the two horses will be vying for the $1-million purse in the 159th running of this very prestigious race.
Maybe more importantly, both contenders will be looking to do their ancestor and Sam-Son's highly regarded Canadian broodmare No Class proud. Several of her direct offspring have already joined her on the walls including racing champs Sky Classic and Classy 'n Smart. The last horse from No Class' lineage to win The Queen's Plate was Eye of the Leopard, whose line traces back to none other than her daughter Classy 'n Smart.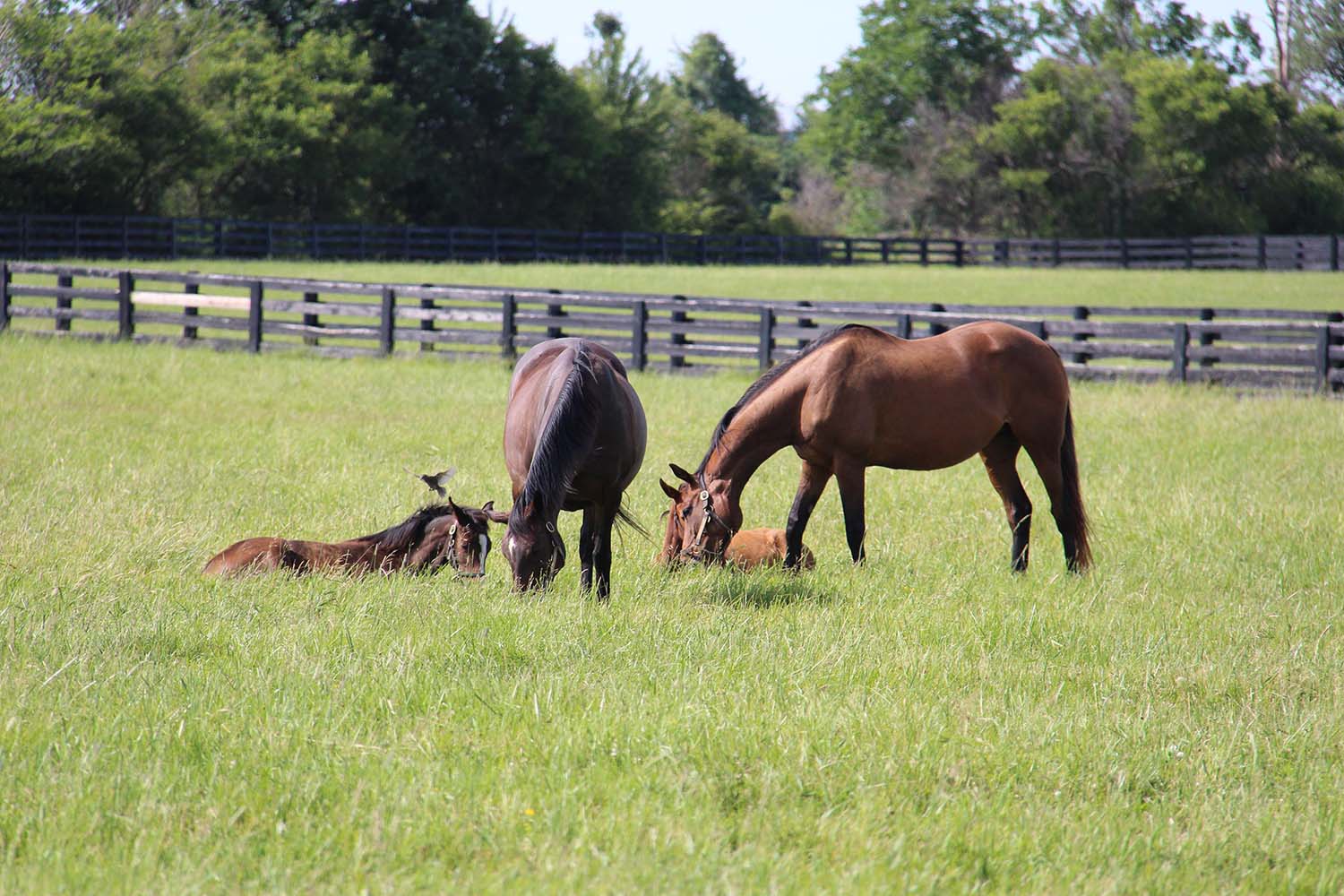 Before the feature race on Saturday's card, Sam-Son will send out a couple of homebreds in several other stakes. El Tormenta, trained by Gail Cox will contest the Charlie Barley Stakes, while Motion trainee Mythical Mission is poised to take on last year's Queen's Plate champ Holy Helena in the Gr.2 Dance Smartly Stakes. A stakes race aptly named for a racing champ haling from the Sam-Son clan.
While the hoards of fans line the paddock tomorrow afternoon waiting to catch a glimpse of this year's Queen's Plate winner, the hall of fame continues to call out for yet another Canadian bred horse to join the ranks, earning not only a Plate, but also a place in history as well.
No Class is waiting and so is Sam-Son.