TORONTO, August 29, 2018 – Melmich's reign in the OLG Elgin Stakes came to an end as Kingsport took the title with a front-end effort in the 2018 edition during Wednesday night's action-packed program at Woodbine.
Jockey Patrick Husbands sent Kingsport down the road in 1:47.08 to win the 1-1/16 mile sales stakes presented by Ontario Racing/Thoroughbred Improvement Program. The Sid Attard trainee notched his second consecutive stakes victory for owners Goldmart Farms and Royal Laser Racing Inc.
Kingsport established the lead ahead of Thor's Rocket into the clubhouse turn of the $100,000 Elgin and set fractions of :28.32, :53.63 and 1:17.34 with 4-5 favourite Melmich tracking in third and Spirit of Caledon dropping back to last in the compact field of four. After opening up on top turning for home, Kingsport held 1-1/2 lengths clear as Melmich, the three-time defending champion, rallied on for second-place.
"He's the type of horse that's always vice versa — he likes to go long and he likes to go short — but the older he gets, he likes to run at horses," said Husbands. "Today, he had everything his way and when I got by the half-mile, I set him down and I knew it would take a good horse to beat him from there. I had everything my way and he was just galloping.
"Tonight, the track was a little bit slow, but he was just cantering out there and it's tough to let a good horse like that get everything his way and then try to catch him. It worked out good and I'm happy. He's one of my favourite horses of all time. He's just a lovely animal."
Kingsport paid $5 to win as the 3-2 second choice following his Shepperton Stakes upset over 6-1/2 furlongs on July 8 when he defeated Pink Lloyd, who was a repeat Kenora Stakes winner tonight.
"He's the type of horse all his life that does not switch leads," said Husbands. "You have to make him switch leads and today's the first day I ever rode him that he switched to his right lead on his own.
"When we beat Pink Lloyd, it took him halfway down the lane to get to his left lead. I could not get it switched and then when he switched he leveled out. He's a very difficult horse to get balanced."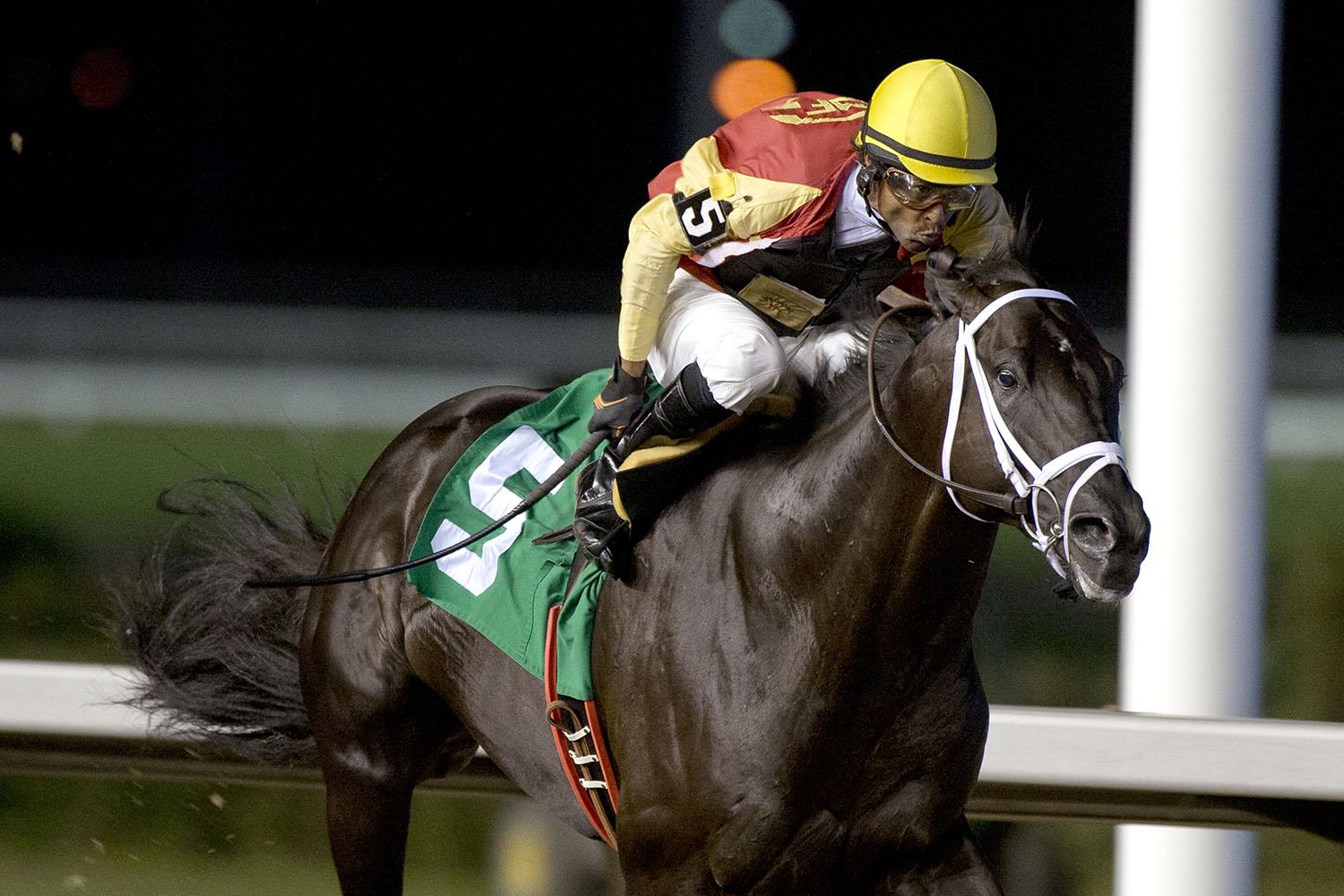 Bred by Richard Moylan, the six-year-old son of Milwaukee Brew and Green Jewel boosted his bankroll over the $600,000 mark while improving his record to 9-7-3 from 27 starts.
Thor's Rocket finished third and Spirit of Caledon was fourth. Freitag and King and His Court were scratched.