TORONTO, December 2, 2017 – Kingsport, winner of the $125,000 Sir Barton Stakes two years ago, swept by his rivals in the stretch to claim the 2017 edition of the stakes event for Ontario-sired horses three years old and up on Saturday afternoon at Woodbine.
Trained by Sid Attard for Goldmart Farms and Royal Laser Racing Inc., Kingsport went over the half-million dollar earnings mark with his first win of the season and seventh victory lifetime from 23 starts.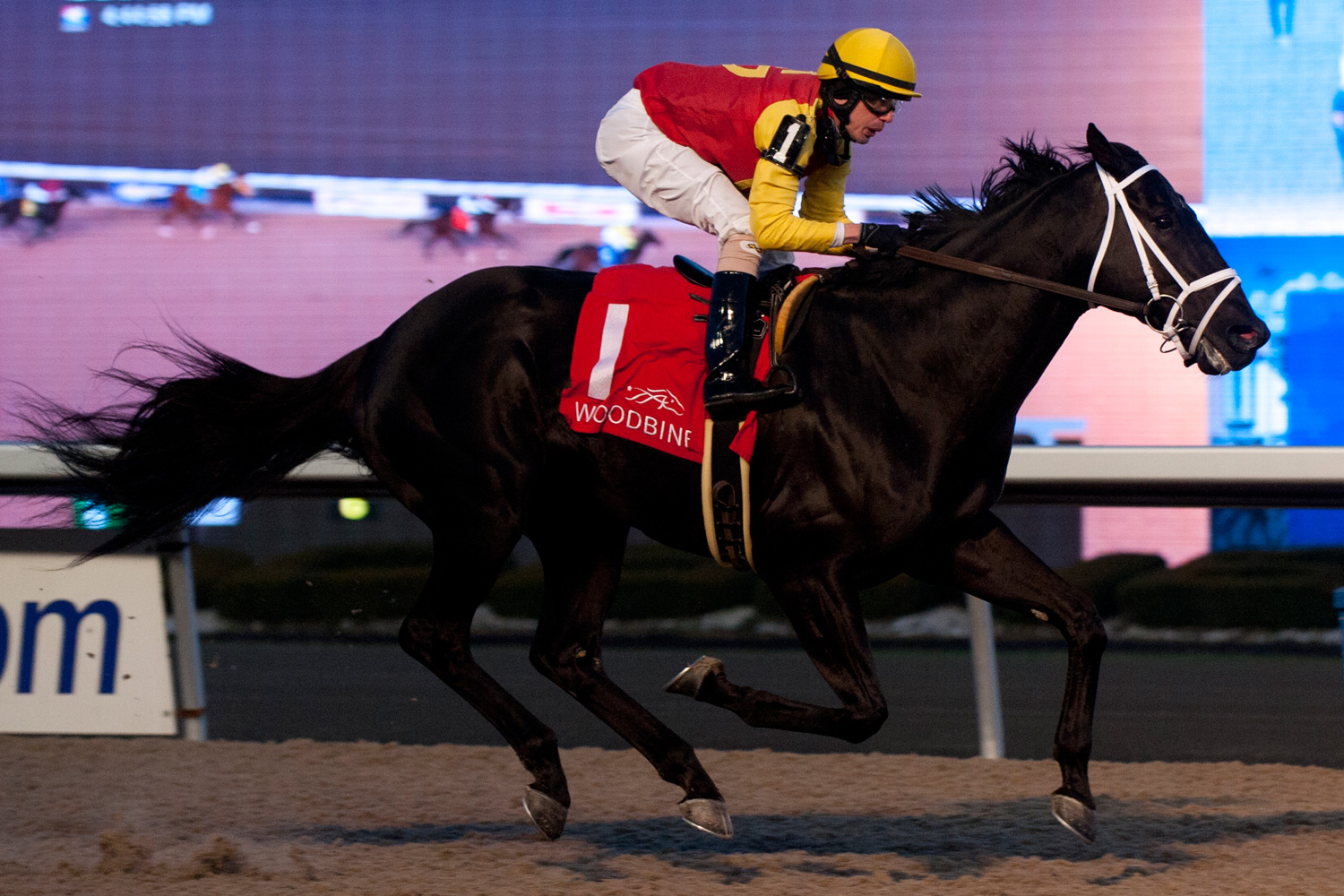 Kingsport raced mid-pack inside and was not involved in an accident that occurred in the final turn of the afternoon's eighth race. Jockey Jesse Campbell sent the five-year-old Milwaukee Brew-Green Jewel gelding outside into the stretch and he stormed home a 2-1/2 length winner in 1:43.23 for 1-1/16 miles ahead of 2-5 favourite Mr Havercamp. Sent postward at odds of 7-1, Kingsport returned $16.80 to win.
The stewards upheld a claim of foul against Mr Havercamp for causing interference to Spirit of Caledon on the final turn and the favourite was disqualified and placed seventh. Roxy's Vision inherited second-place and Ratface Macdougall was bumped up to third.
Conquest Cavalry, with Rafael Hernandez aboard, fell in the final turn and Freitag, with Luis Contreras, was unable to avoid him. Freitag was vanned home after the accident. Conquest Cavalry was injured and humanely euthanized.
Hernandez returned to action and won the afternoon's 10th race finale with the Mark Casse-trained Edisto Island. Contreras, who won the $100,000 Display Stakes earlier in the day with Admiralty Pier for trainer Barbara Minshall, was cleared by EMS and headed home.
Edisto Island led the 6-11-8-4-3 winning combination for the Thoroughbred Jackpot Hi-5, which was hit for $134,230.22 (USD). A U.S.-based horseplayer made a 20-cent base bet for a total wager of $478.80 (USD).