By: Rob Longley for Woodbine.com
TORONTO, February 22, 2019 – Yes, Mark Casse knows it's still February and yes, the seasoned and rational side of the veteran trainer is well aware that he shouldn't be getting so excited about the first Saturday in May just yet.
But WOW.
After his rapidly improving colt War of Will's decisive win in Saturday's Risen Star Stakes at the Fair Grounds in New Orleans, it's difficult not to start thinking seriously about Churchill Downs and the Kentucky Derby.
"I keep saying this – I get more nervous when he runs than most horses I have and I think it's because I expect so much from him," Casse said after the thoroughly professional effort War of Will laid down in his latest victory.
After a third consecutive win on the dirt, those expectations have jumped significantly, both from within the Casse barn and around the Thoroughbred racing world. The 50 points earned moved War of Will to 60 and atop the table, virtually guaranteeing him a spot in the starting gate for the 1-1/4 mile opening jewel to the U.S. Triple Crown.
The manner in which War of Will got the job done under an aggressive yet prudent ride from Tyler Gaffalione was particularly noteworthy for those handicappers looking for a prospect who can handle the rigours of a big field in Kentucky. Breaking from Post 13, the Kentucky-bred son of War Front was able to shoot to the front just behind early pacesetter Gun It.
When he made the front easily off the far turn, he was moving so comfortably that Gaffalione had to get after him in the stretch to keep his mind on the task at hand.
"For a big horse, he has tremendous speed," Casse said. "He had to hit the gas a little (to get to the rail after the outside break) and that got him a little riled up.
"He got rolling and made the lead a little earlier than we would have liked. When he gets to the front, his ears start to wander."
As someone who has revered the Derby with great passion since he was a child growing up in Louisville, Casse has great appreciation on what it takes to get a horse to the Derby fit and in contention.
He's had a handful of starters now, knows the drill and believes he knows what it takes to prep a horse for the first Saturday in May rather than the first Saturday in March.
"It's everything. It doesn't matter how good you are in December or January, it's how good you are in May," Casse said, referring to a colt who was stakes placed at Woodbine last summer. "You want to continue to get better and better and have your horses thrive through racing.
"A lot of horses can't take the wear and tear of the Derby preps and he's thriving. I think that's important."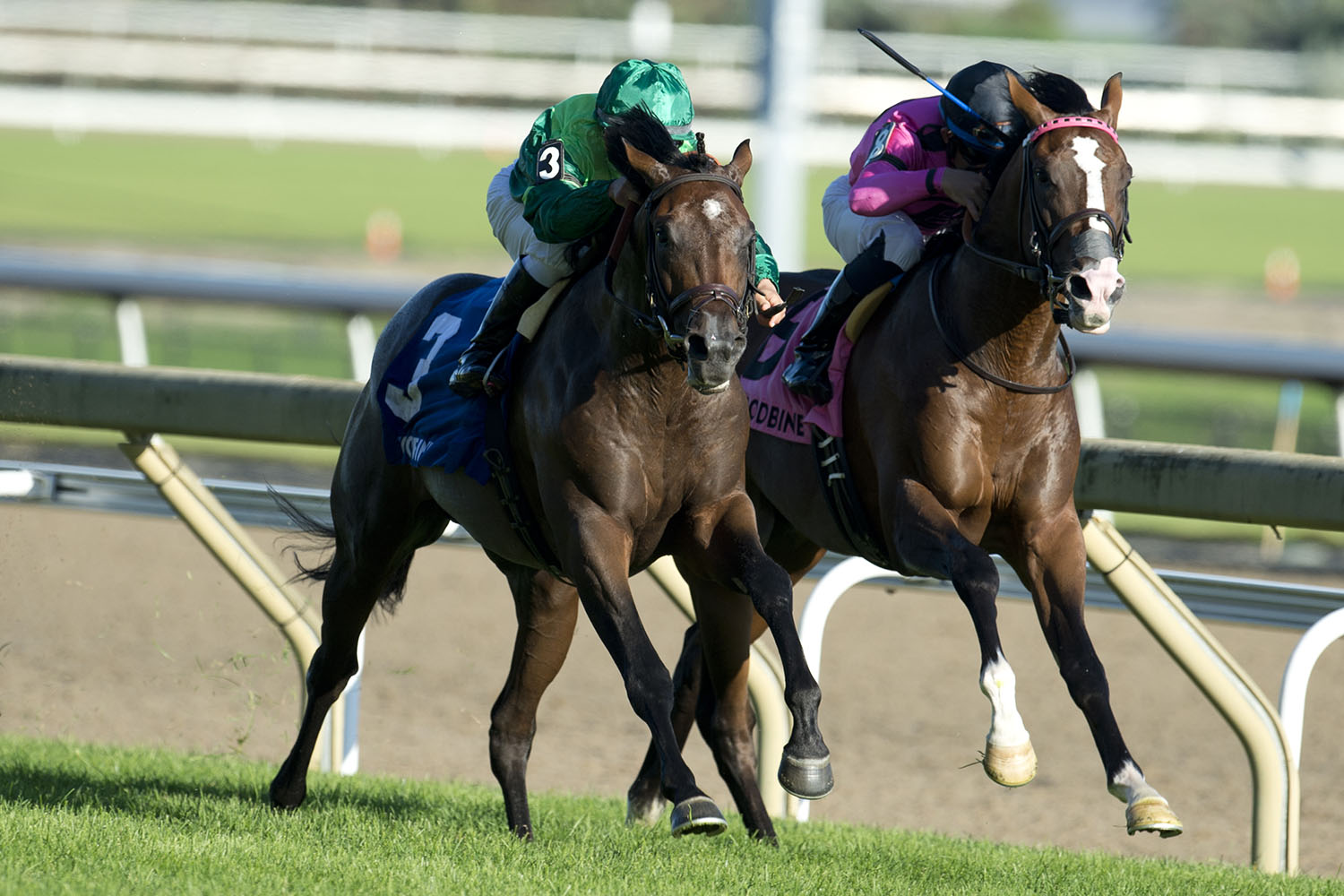 How impressed was Casse with War of Will's Risen Star effort? He stopped just short of declaring him the best horse he's trained, a roster that includes multiple Breeders' Cup and Queen's Plate winners among the barn's stakes conquests.
"I think he's right there," Casse said. "He might be one of the best I've ever had. That remains to be seen … he still has to prove a few more things because I've been fortunate to have had some pretty good horses."
The impressive effort vaulted War of Will three spots on the National Thoroughbred Racing Association's top three-year-old poll. Owner Gary Barber's colt now sits second trailing only undefeated two-year-old champion Game Winner.
Health and fitness willing, the next proving ground will be the $1 million Grade 2 Louisiana Derby back at the Fair Grounds on March 23.
"He's so professional and he just keeps maturing each race," Gaffalione said. "He's a pleasure to be around."
UP NEXT
It's a quiet week on the Derby trail as most trainers look for early March tests to solidify performance and points pursuit to qualify for the May 4 race.
In fact, there are no official points preps this weekend. Next up is the March 2 Fountain of Youth at Gulfstream Park.
DERBY TOP FIVE
1. Game Winner, trainer Bob Baffert
Baffert cranked up the morning efforts of his two-year-old champ as his scheduled sophomore debut moves to less than three weeks away. The trainer of last year's Triple Crown winner Justify still has the March 9 San Felipe Stakes at Santa Anita pegged for that big start.
2. War of Will, trainer Mark Casse
Until we see more from some of the other big names, let's slot Casse's big, powerful colt in the place spot. He now leads all three-year-olds in Derby points, has won three straight on the dirt and seemed to take another step forward with his Risen Star victory.
3. Improbable, trainer Bob Baffert
Baffert has hinted that this undefeated colt will also show up in the San Felipe though it isn't set in stone. In the past, the California trainer has tried to separate his top contenders to maximize the pursuit of Derby points and purse earnings.
4. Hidden Scroll, trainer Bill Mott
With a mostly quiet week beyond War of Will's effort last week, this one-race wonder (so far) remains on our list. After that big 14-length win in a Gulfstream Park allowance race back in January, Mott has him on track for a stakes debut in the March 2 Fountain of Youth Stakes at the South Florida track.
5. Signalman, trainer Kenny McPeek
Never worse than third in five career starts – including a third behind Game Winner in the Breeders' Cup Juvenile – he still has something to prove to us. He'll get the chance in what is shaping up to be a rather competitive Fountain of Youth.
***
Follow Rob Longley's weekly column on Woodbine.com chronicling the path to the Kentucky Derby, set for Saturday, May 4 at Churchill Downs. Be sure to join us in celebrating the first jewel of the U.S. Triple Crown at Woodbine's annual exclusive Derby Day Party featuring fabulous food, fashion and entertainment.