By Chris Lomon / @ChrisLomon
TORONTO, February 9, 2021 – David Clancy has his early Queen's Plate triactor picked out.
There are 195 calendar days, and plenty of races to be run before the gates open on the 162nd edition of Canada's most famous horse race.
While it's far too early to speculate as to which horses will go postward in the $1 million, 1 ¼ mile classic at Woodbine on August 22, the horseman with three early contenders attached to his name is sporting a big smile these days.
"I think it's very special," said Clancy, who bred the trio of Giant Waters, Smiley Sobotka, and Stephen. "I'm happy and proud."
Clancy owns one of the three Thoroughbreds, namely, Giant Waters. Smiley Sobotka, a chestnut son of Brody's Cause, is owned by Albaugh Family Stables LLC, and Stephen, a bay son of Constitution, is owned by father and son team Al & Bill Ulwelling.
One would expect, understandably, that Clancy would be rooting for Giant Waters to take all the spoils in the oldest continually run stakes race in North America.
Not so.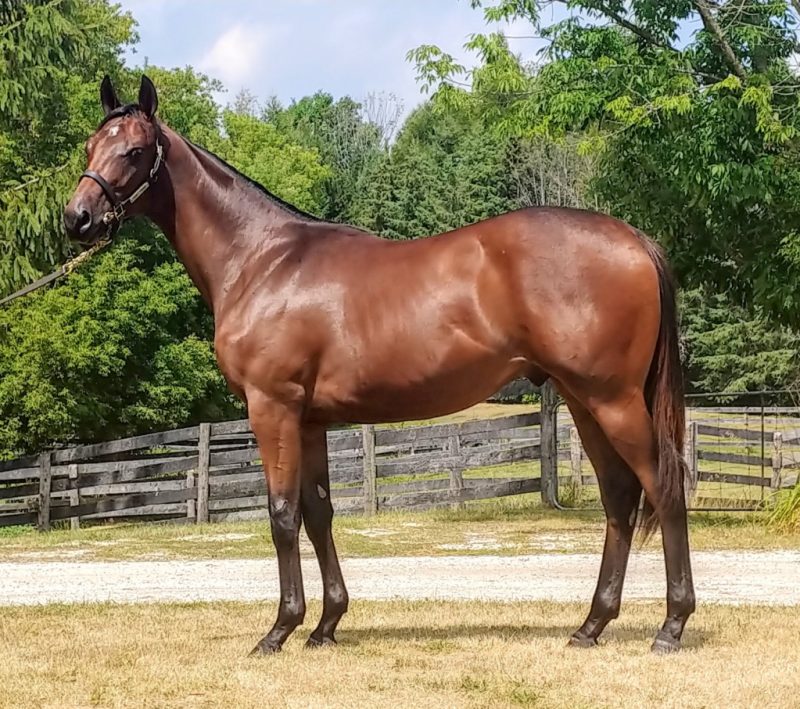 For the longtime horse racing fan, a win by any of the three would be a dream realized.
But that being said, a victory by Giant Waters would be money in the bank – literally.
"I get as much enjoyment out of other people winning with horses that I bred," offered Clancy. "In this case, I wouldn't say it's [wanting Giant Waters to win the Plate] 100 per cent true. Given the money part, I guess that would be better for me."
Trained by two-time Plate winner Dan Vella, Giant Waters has a record of 0-2-2 from four starts. Despite his maiden status, the son of Giant Gizmo-Green Waters has looked sharp in all of his races to date, including third-place efforts in both the Cup & Saucer Stakes and Coronation Futurity, run last October and November, respectively.
Vella, who won the 1994 Plate with Basqueian and the 2012 running with Strait of Dover, has high praise for his sophomore colt.
"Distance is his friend," said the conditioner with nearly 850 lifetime victories. "That's a big thing for any racehorse. You can win a lot of races going short, but you don't win the big ones. He likes both surfaces, but probably prefers the turf a little bit. He handles both well. He shouldn't be a maiden – he had such a tough trip in his second race – but that is a benefit to us now. He's at Classic Mile [Florida] right now and we're looking forward to seeing him get his first start of the year."
A meticulous breeder, Clancy, owner of Clancy CPA & Co., a Toronto-based accounting firm, dedicates hours upon hours to homework when it comes to adding broodmares and planning matings to his band at his farm in Tottenham, Ontario.
The hope, as always, is to produce competitive and versatile runners, horses that can flourish at Woodbine Racetrack and beyond.
Giant Waters is a prime example of Clancy's breeding blueprint approach.
"I bought his granddam, Countervail, at the Keeneland November 2011 sale. I think it was one of those sales where people were sleeping at that moment, and I managed to buy her at a pretty cheap price in relation to her pedigree. Giant Waters' mother [Green Waters], I bought her through a claim as a first-time starter as a racing prospect and obviously liked the family. Unfortunately, her racing career had some injury issues along the way, but I had faith that Green Waters would be a successful broodmare."
Clancy's unwavering belief and patience paid off in the form of Giant Waters.
He's not the only one in his family that became an instant fan of the horse.
"My grandson Jason told me not to sell him," recalled Clancy. "He said, 'Grandpa, he's going to be a good racer, do not sell him!' He loves that horse. His farm nickname is "Guinness," but Jason calls him "Root Beer." He really likes Green Waters too. She's his favourite in the paddock. She's kind of the boss of the paddock."
There is the same pride in Clancy's voice when he speaks of Smiley Sobotka and Stephen.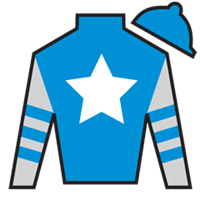 Fashioning a win and a pair of seconds from four starts, Smiley Sobotka has yet to race at Woodbine, contesting races at Ellis Park, Keeneland, Churchill Downs and Tampa Bay Downs, to date.
In his second start, he broke his maiden impressively at Keeneland, then followed up with a close second in the Grade 2 Kentucky Jockey Club at Churchill Downs. As the morning line favourite in the Grade 3 Sam F Davis on February 6, he was on the lead, but didn't appear comfortable and faded.
"I bought the dam, Dance Thewayouare, at Fasig-Tipton in 2013. I always thought she had a great pedigree even though she wasn't a great racehorse. Interestingly, she is from the same family of [breeder] David Anderson's horse Gretzky the Great, and she is in foal to Nyquist, the sire of Gretzky the Great, arguably the present favourite for this year's Queen's Plate. I really thought that was a nice horse to pick up. I kept her first foal, a filly named Dance Ready, who was claimed and then I claimed her back with my partner on many horses, Donald Whalen. I like that family a lot. I think she'll be a nice mare down the road as well."
After an eighth-place finish in his debut last August at Woodbine, Stephen finished second in his next start, following it up with an ultra-impressive score in the Coronation Futurity on November 1.
The Kevin Attard trainee is in Ontario in preparation for the start of the 2021 Woodbine Thoroughbred campaign, slated for April 17.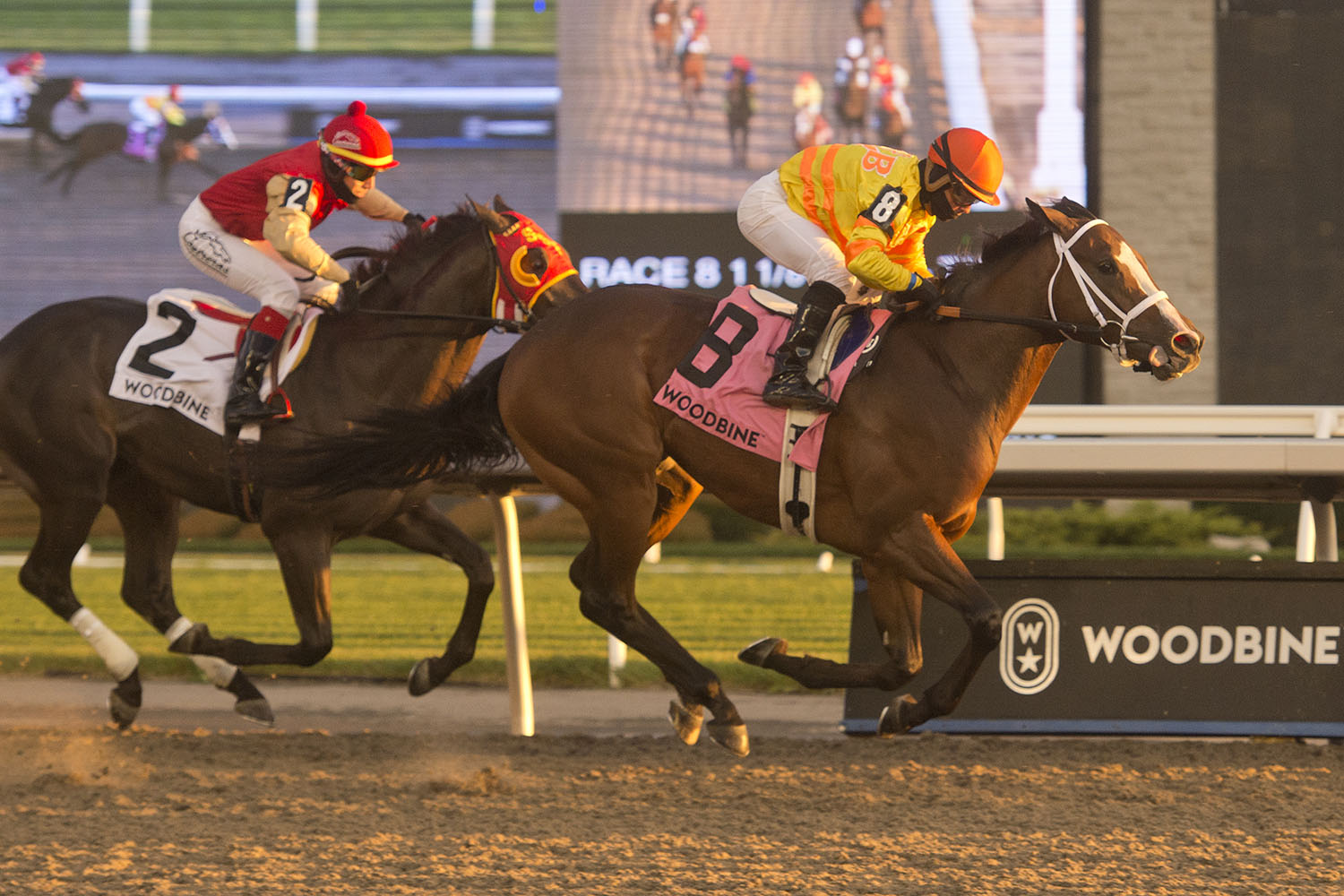 "Stephen, his dam is Naughty Holiday. I also owned her mother, Mrs. Coolidge. I really, really liked that mare and had her for a few years. When I saw Naughty Holiday at the 2017 November Keeneland sale – she was in foal to what would become Stephen – I bought her. I kind of lucked out buying her at a very reasonable price. I was happy that I was able to get back into that family. I told people that I liked the mother so much that I bought the daughter."
Clancy, who would venture to Woodbine on weekends in his younger days hoping to put some money in his pockets by handicapping the races, also loves racing so much that he decided to get into the sport in a different capacity in the mid-2000s.
In 2005, he purchased a pub in Burlington, Ontario, and shortly thereafter obtained an off-track betting parlour for the establishment. He was later introduced to Woodbine-based trainer Steve Attard, and sales consignor and breeder Susan Foreman, who sold and partnered with Clancy on his first yearling.
The horse, Keino West, is a nod to Kenyan track legend Kip Keino, a gold medalist at the 1968 and 1972 Olympics.
Trained by Attard, Keino West broke his maiden at the end of his two-year-old campaign.
At three, the son of Kissin Kris competed in all three legs of the 2009 Canadian Triple Crown Series. He was sixth in the Queen's Plate, fourth in the Prince of Wales, and fifth in the Breeders' Stakes.
Now, some 12 years later, Clancy could be back in the spotlight once again, perhaps with three chances to win the country's most coveted race.
An accomplished track & field competitor in his day – he would classify himself as a decent allowance horse – Clancy doesn't need to be reminded that pacing oneself on the path to the Queen's Plate is paramount.
"The breeding game is definitely a marathon and not a sprint. It takes a lot of patience. It has its ups and downs like a marathon does. Sometimes you're running well and something happens, you get a cramp and fall back, and breeding is the same thing with setbacks. You have to have that fortitude to handle the mental issues that come with the territory in horse racing."
None of it prevents Clancy from dreaming big when it comes to his trio of Plate hopefuls.
"The first horse I ever bought made it to the Queen's Plate. The race is a big goal and objective, for sure. It would be pretty cool to win it one day, either as a breeder or an owner."
Or, with a little racing luck and the perfect trip, perhaps both.