By Eric Wing for woodbine.com
TORONTO, February 24 – For the second time in the event's 18-year history and for the second time in the last seven years the NTRA National Handicapping Championship winner hails not just from Canada, but from Ontario.
In 2010, it was Barrie's Brian Troop who did Canada proud in Las Vegas, and last month it was Thornhill's Ray Arsenault. The 64-year-old transportation broker started slowly on the first day of the three-day tournament, but he amassed the highest Day 2 score to take the lead, and maintained the lead for the majority of Day 3, sealing the victory with a strong final table performance to earn the $800,000 (U.S.) top prize and an Eclipse Award as North America's Handicapper of the Year.
"It's been amazing," said the affable Arsenault of the support he received from family and friends back home both during and since his big win at the NHC. "I've received so many emails and texts and phone calls. The Toronto Sun reported on my win, and the Canadian Press did an article on me.
"The money is great, but the feeling of winning and being able to share that feeling with my wife Shirley and all the people I love is so much greater than anything else," continued Arsenault. "My friends back home were going so crazy on Day 3 of the NHC, I found myself calming THEM down. My experience the year before really helped me, I think."
A year earlier, at NHC 17, Arsenault won $16,500 for finishing in 26th place, but the final day was largely a disappointment for him, failing to make the Final Table of 10 after unsuccessfully seeking out clever longshot plays early on Day 3.
This time around, Arsenault entered Day 3 in first place, and he shrewdly calculated that it was unlikely he could fall out of the top 10 by the mid-day cutoff point for the Final Table. So he put virtually all of his study into the seven mandatory Final-Table races and made his 10 early-day optional plays almost by the seat of his pants, going on a race-to-race basis to come up with horses he thought could help him pad his score.
He didn't set the world on fire with those early Day 3 plays, selecting just three runners up, but no one else in close proximity to Arsenault in the standings was doing unusually well either. The paucity of winning longshots, combined with those three place payoffs, kept Arsenault atop the leaderboard heading into the seven Final Table races.
While his opposition scurried about for last-minute bits of information and inspiration, Arsenault remained — by his own admission — "cool as a cucumber."
He had studied the remaining races carefully and stuck to his guns on the horses that had caught his eye earlier. The preparation paid off with two long-priced winners and another longshot place horse that propelled him to a record NHC total (mythical $2 win/place payoffs) of $407.70, more than $46 ahead of the runner up, former NHC Champ Steve Wolfson, Jr.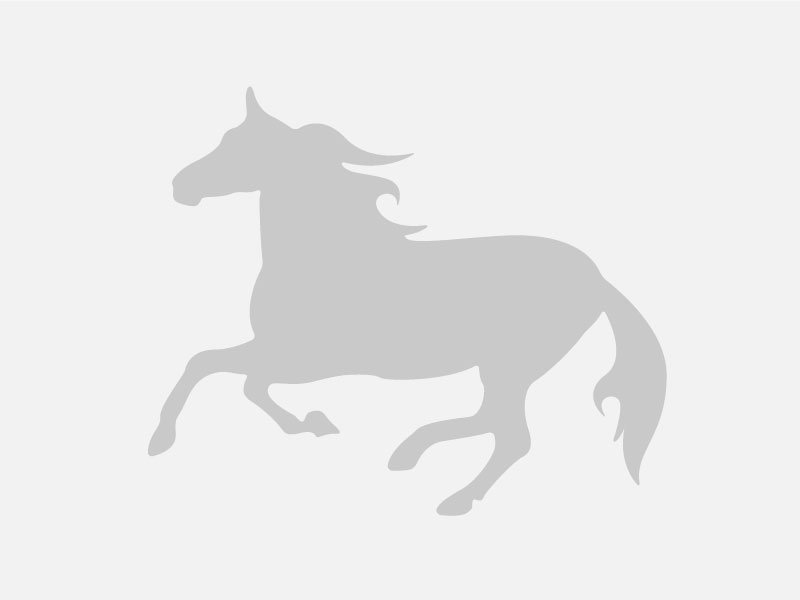 Ray Arsenault:
NHC Appearances: 7; BCBC Appearances: 6; Earnings: $950,000 (U.S.)
In addition to the $800,000 grand prize, Arsenault's victory also earned him an automatic berth as defending champion into next year's NHC. Nevertheless, Arsenault envisions that his path to the 2018 NHC will be quite similar to that which led him to the 2017 NHC.
"I love going to Del Mar, that's where I qualified for the NHC last year and I'll definitely be back there this July," he said. "This year, I'm going to try for The Big One at Laurel in September, but other than that, I'm probably going to focus on many of the same tournaments I played in last year…Keeneland, the Kentucky Derby Betting Championship, The Wynn Handicapping Challenge, Saratoga, the Breeders' Cup Betting Challenge and, of course, the four tournaments that Woodbine hosts."
Like many tournament regulars, Arsenault enjoys the live bankroll format employed by Woodbine, and last year he encouraged Carmen Day, Woodbine's Vice President of Guest Experience, to run even more such contests.
"Carmen does such a great job there," Arsenault said. "She was out at the NHC rooting me and all of the Woodbine qualifiers on and helping to keep us organized. This year Woodbine has a new tournament in June, and another in July. I plan to be at both.
"Their August tournament on Travers weekend is a great one, and it's live-money [format] now," continued Arsenault. "And their biggest one is on Woodbine Mile Day, that's when I'd like to have the ceremony where I'm presented with the Eclipse Award. I'm always going to do whatever I can to help Woodbine and help promote the game. It's my passion."
Many top players in addition to Arsenault undoubtedly have the Woodbine tourney dates (June 24, July 29, August 26-27, September 16) marked on their calendars.
But what about the racing fan who is new to contest play? Does the NHC champ have any advice for those looking to dip a toe into the water, as Arsenault himself did back in 2004 only because an uncle happened to be playing in a contest at Woodbine?
"I play contests the same way I play in real life, I go prepared, I focus on the tracks I really want to play, and I rarely play anything less than 5-1. For the most part, though, you have to play contests to learn how to play them," Arsenault said. "In a live format, you have to know to make your move at some point, or how to keep a lead going once you have it."
For those who find the live-tournament entry fees (Woodbine's range from $150-$3,500) a bit steep, Arsenault suggests trying an online qualifying site.
"I played a lot at the old HorsePlayersQualify.com site, and now I play quite a bit at HorseTourneys.com," he said. "Look at the 'feeder' contests there where, for as little as $20, you can win big money or an entry to a top contest like one of Woodbine's."
And for those who think they can't possibly compete successfully against the likes of a Ray Arsenault, Arsenault says, "Think again."
"I don't think anyone is better than anyone else in this game. If it's your day, it's your day."
It certainly was Ray Arsenault's "day" in Las Vegas last month, one that will now live on in handicapping contest history.
*
TOURNEY NOTES:
A trio of top tournaments head up the March calendar. On March 11, it's
The Stronach Group Ultimate Betting Challenge
. Players have the option of playing from either Gulfstream or Santa Anita. Entry is $4,500 (U.S.) with $3,000 serving as the player's live bankroll and $1,500 directed into the prize pool. Contest tracks are Gulfstream and Santa Anita and players must bet $3,000 or more during the course of the day, including at least $200 on three races at each track. Win, place, show, exacta and trifecta wagers are permitted. Based on 200 entries, there will be up to $200,000 in cash awards, ten NHC berths and five $10,000 Breeders' Cup Betting Challenge entries up for grabs.
On March 24 and 25, Hawthorne Race Course in Stickney, Ill. (suburban Chicago) will host its
Spring NHC Qualifier Tournaments
. The weekend will go as two separate one-day tournaments. All you need to play is a $400 starting, live bankroll each day. There is no entry fee. You must bet at least $400 and you keep whatever is left in your bankroll at the end of the day. Multi-race bets (e.g. Daily Double, Pick 3, Pick 4) are allowed, and the top scorer each day will receive both an NHC seat and a BCBC entry. The runner up each day gets an NHC seat.
At the end of the month—March 30 to April 1, to be precise—it's the popular
Horse Player World Series at The Orleans
in Las Vegas where some 700 entries will compete for an approximate total of $1 million in cash prizes. Entry is $1,500 and you make 15 mythical win-and-place bets from any of the contest tracks you like. Highest scores win. And money will also be paid to the 10 highest scorers within any individual day. Official rules and more information are available at the respective Web sites of the three organizations. You can win entries to any of the above three tournaments at various online qualifying sites.
*
Eric Wing is the Communications Director at HorseTourneys and the longtime emcee at the National Handicapping Championship. Prior to joining HorseTourneys, Wing headed up Communications at the National Thoroughbred Racing Association and The New York Racing Association. Eric's Player Profile will be published monthly on the last Friday of each month on woodbine.com.